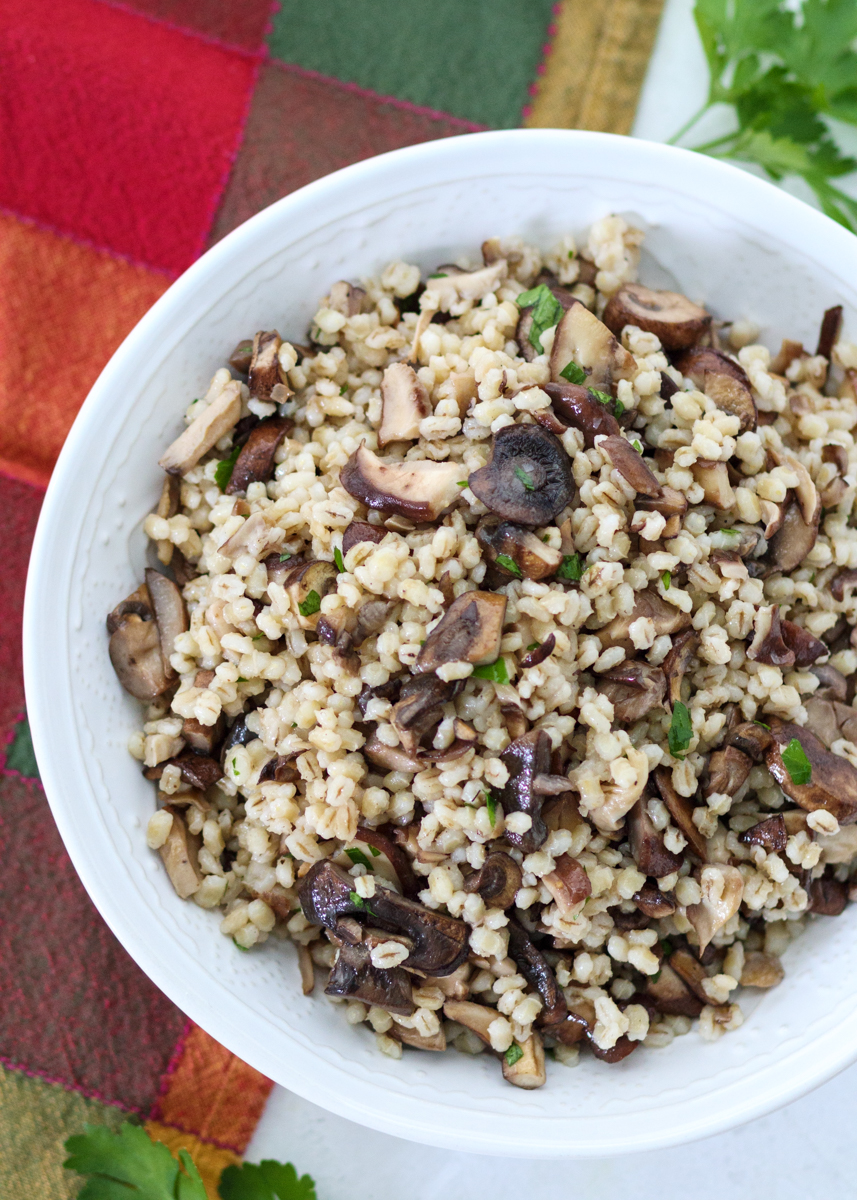 Every time I make a dish with mushrooms in it, it immediately becomes one of Matt's new favorite dishes. I'm also mushroom obsessed, but Matt is on a whole other level. When I ask him what he wants me to make, his answer is always "that <insert name of food here> with the mushrooms." This Warm Mushroom Barley Salad was no exception. The reason I'm telling you all this is because I was distracted with getting ready for our Japan trip and I couldn't think of what to write for this recipe so Matt said, "just tell them that I love it." Haha! That would be my shortest post ever – Matt loves this dish. The end.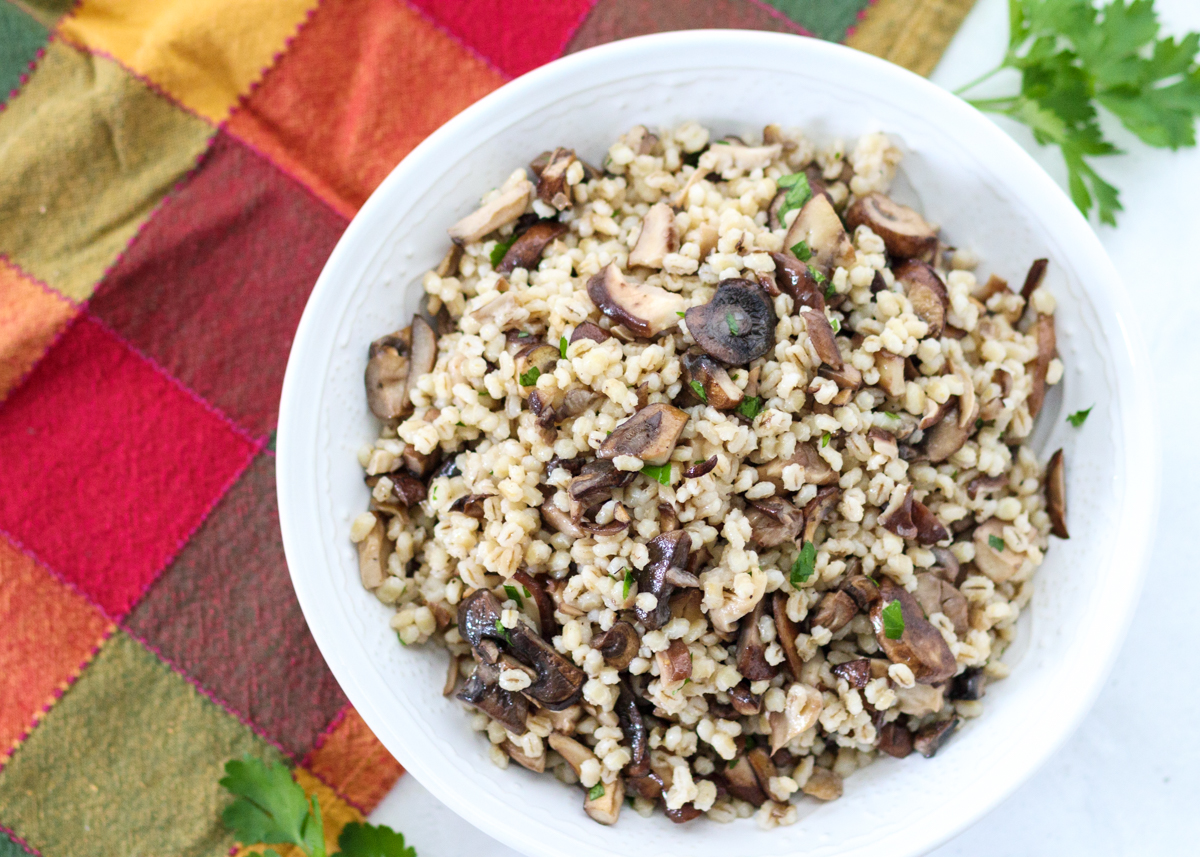 I love cooking with different grains and was excited to discover how much I liked pearled barley a few years ago. It has a nice chewy texture and a slightly nutty taste that pairs really well with the sautéed mixed mushrooms. You can use any mushrooms you want for this, but since it's the star ingredient I recommend a mix of a few that are maybe a bit different from your usual cremini or white mushrooms. I used a combination of cremini, shiitake and oyster mushrooms.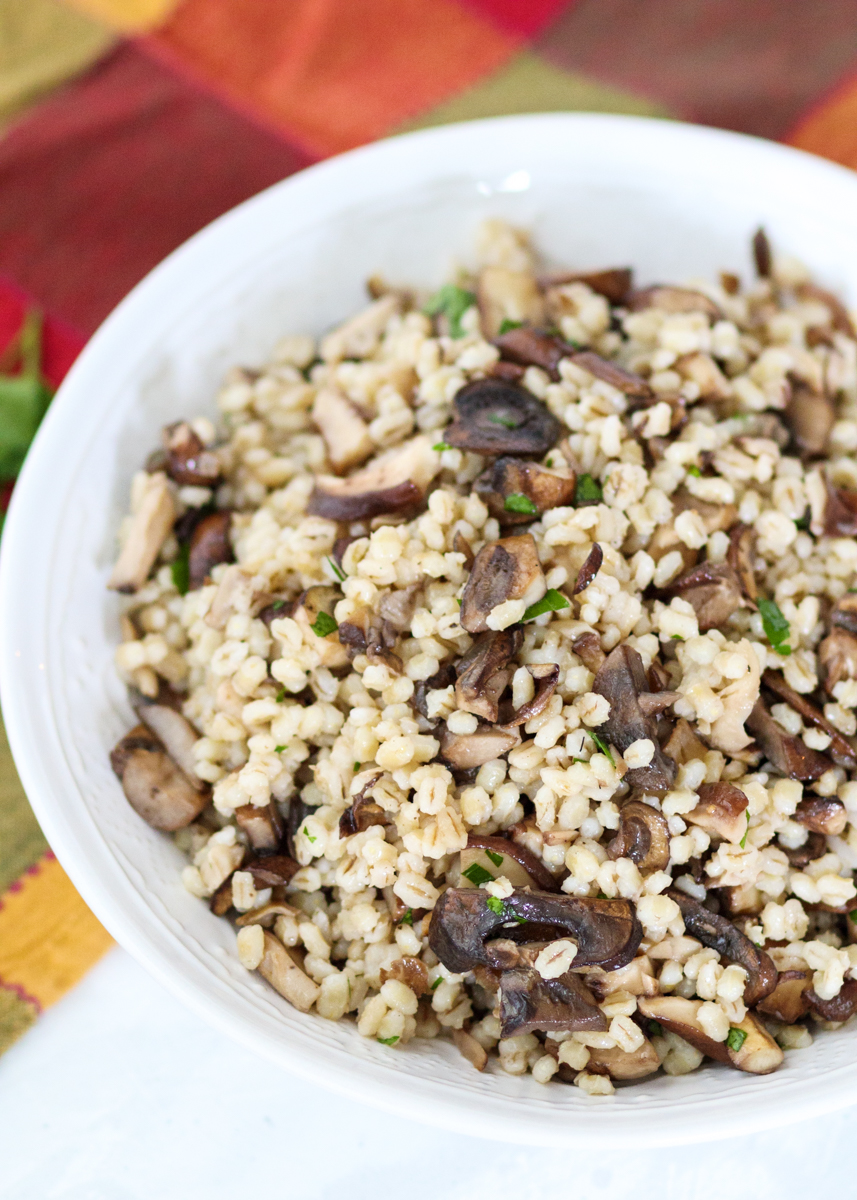 The Warm Mushroom Barley Salad is a simple dish, but simple is good. Especially around the holidays, then simple is really good. You can make this dish ahead of time and warm it in the microwave or serve it right from the stove-top without using any precious holiday oven space.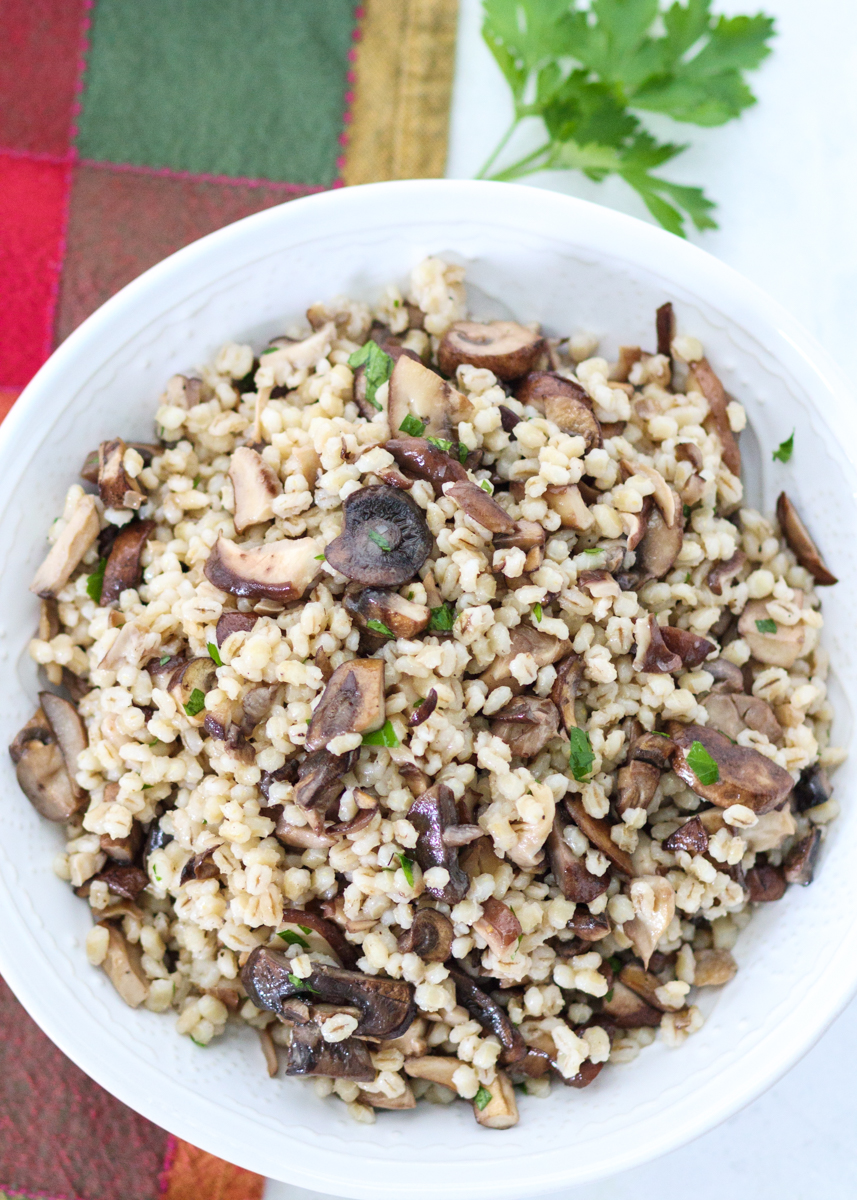 Since it's simple, feel free to jazz it up further with some of your own obsession ingredients. It would taste so good with some caramelized onions, some kale or even some garlicky chicken sausage – yum! Or just keep it as is and enjoy!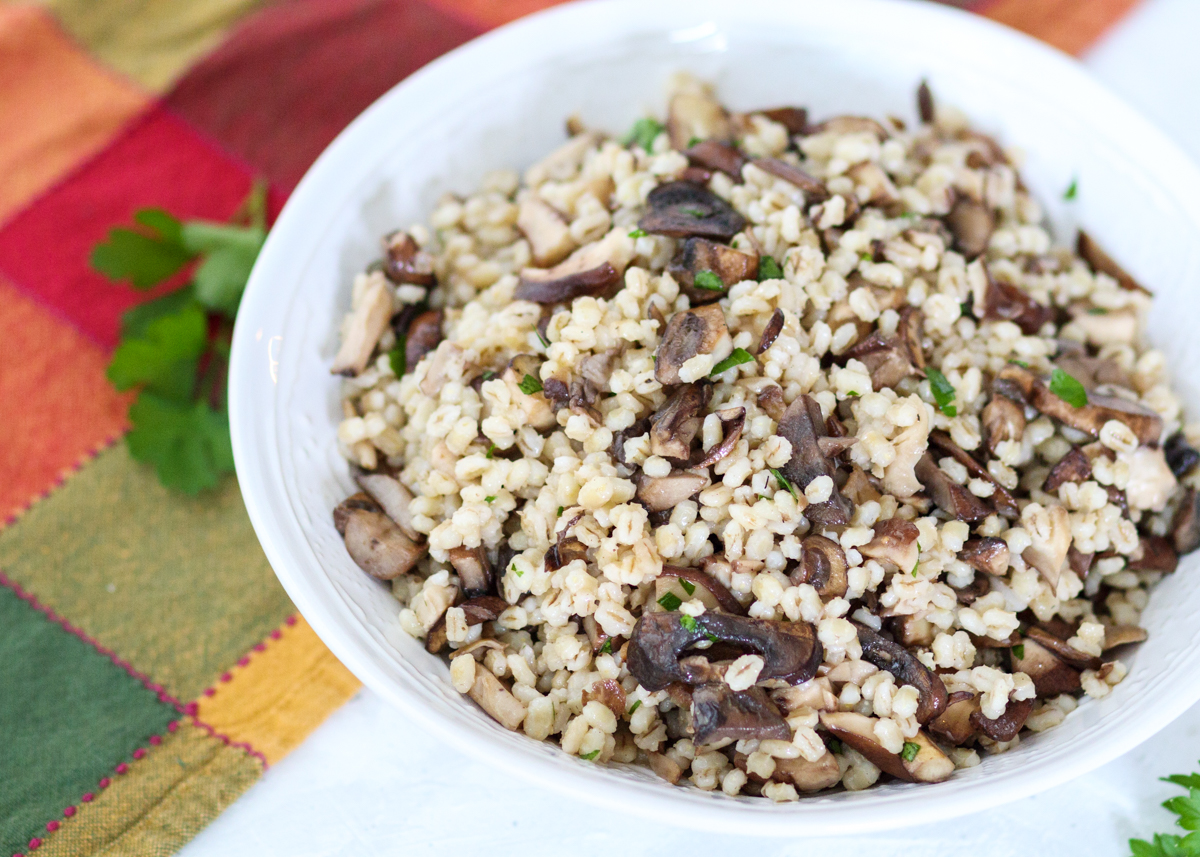 Warm Mushroom Barley Salad
Ingredients
1 cup pearled barley
4 tablespoons olive oil, divided
1 pound mixed mushrooms, chopped
1 clove garlic, minced
2 tablespoons lemon juice
1 tablespoon chopped fresh parsley
Directions
Bring a medium saucepan of water to a boil. Add the pearled barley then cook for 30 minutes, drain.
Heat 1 tablespoon of olive oil in a large skillet over medium-high heat. Cook half the mushrooms for 5 minutes, until tender, seasoning with salt and pepper while they're cooking. Then remove the mushrooms to a large mixing bowl. Reheat the skillet over medium-high heat with another tablespoon of olive oil. Add the garlic and the other half of the mushrooms, cook for 5 minutes, until tender, seasoning with salt and pepper while they're cooking. Remove the mushrooms to a large mixing bowl.
To the mushrooms add the drained barley, the lemon juice, parsley and the remaining 2 tablespoons of olive oil. Season with salt and pepper to taste. Don't be afraid to salt! Serve warm or room temperature.
Recipe slightly adapted from

Food & Wine

.