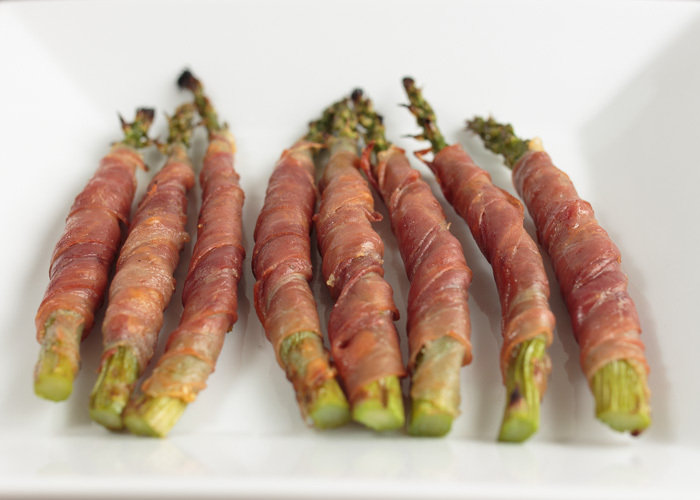 Asparagus has always been one of my favorite vegetables, even when I was a picky little kid. Everyone always loves the tops, which for some reason are my least favorite part. My dad doesn't like the stems so sometimes we swap. Just like how Matt's favorite Starburst are the red and orange, while mine are the yellow and pink. You can't force these things. Only fate can cause the food stars to perfectly align.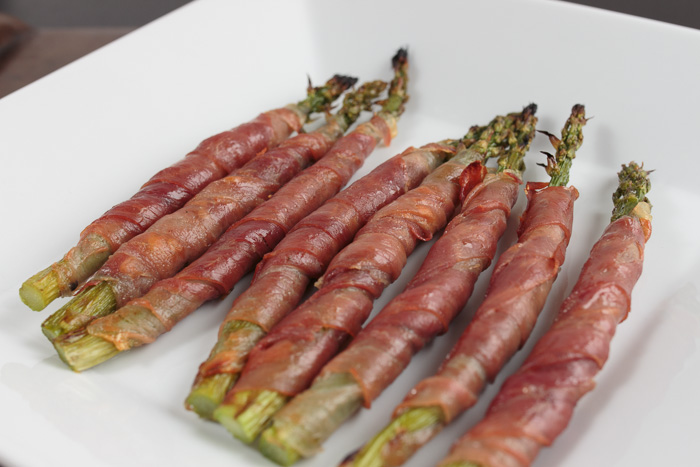 My favorite way to cook asparagus is to roast them. It is incredibly simple and I am all about ease of preparation, especially on weeknights, but more importantly roast asparagus are delicious. They are tender, yet crunchy, have a slight char, and they soak up all the flavor from the olive oil and seasonings.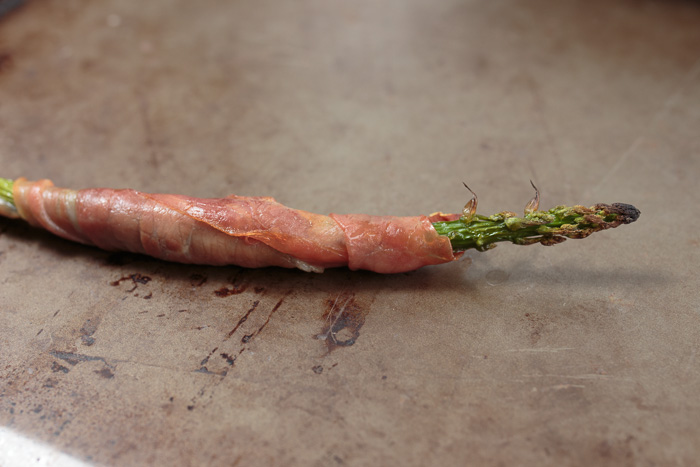 You might be nodding your head and thinking, "Yeah, roast asparagus are the best! They are so tasty there's nothing in the world that could make them taste even more awesome!" But, my friends, you need to go one step further.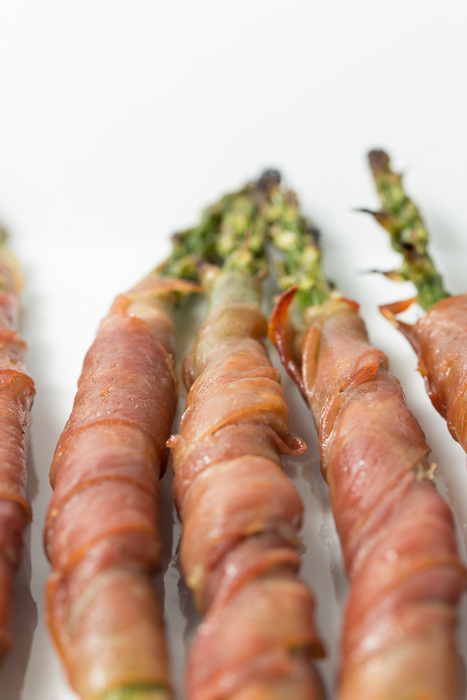 Prosciutto. Salty, delicate prosciutto makes everything better. Especially when it's blanketing a spear of roast asparagus. I've had prosciutto wrapped asparagus a variety of ways, but I'm really digging this crispy version. The prosciutto is wrapped on the raw asparagus before being broiled to crispy perfection.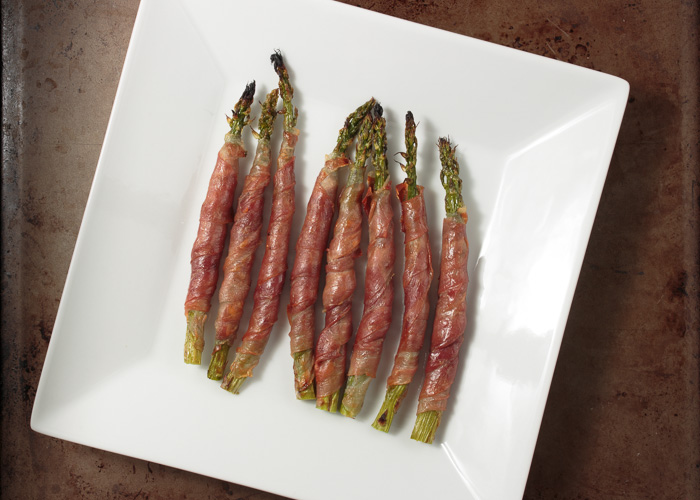 Served warm or cold, these are right on par for your next gathering this spring. Easy to make and so tasty everyone will be fighting over vegetables. What's better than that?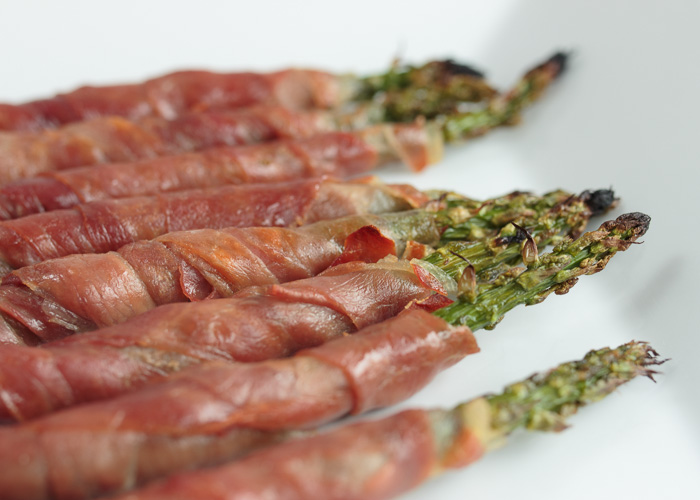 Crispy Prosciutto Wrapped Asparagus
Ingredients
1 pound asparagus, ends trimmed
1 tablespoon olive oil
6 ounces thinly sliced prosciutto
Salt and pepper
Directions
Place an oven rack about 5-6 inches below the heating element then preheat the oven to broil.
Lay the asparagus on a baking sheet then toss with the olive oil. Season with salt and pepper.
Wrap each stalk of asparagus with a slice of prosciutto. Take 1 piece of prosciutto and wrap it tightly around the asparagus stalk in an upward spiral starting at the bottom of the stalk. Repeat for the rest of the asparagus.
Spread the wrapped asparagus out on the baking sheet so that none of them are touching each other. Broil the asparagus for 3 minutes, flip the asparagus, then broil for 3 more minutes. The prosciutto should be crisped and lightly browned.
Recipe from CHOW.