Egg Nog Ice Cream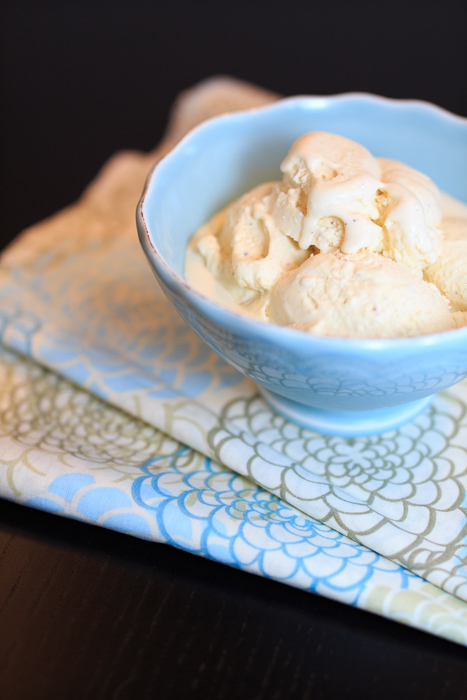 2 cups heavy cream
1 cup whole milk
⅔ cup sugar
Pinch of salt
6 large egg yolks
1 teaspoon ground nutmeg
2 tablespoons brandy
2 tablespoons dark rum
2 teaspoons vanilla extract
Pour the heavy cream into a large bowl and place a mesh strainer on top.
In a medium saucepan over medium heat warm the milk, sugar and salt.
In a medium bowl whisk the egg yolks. Whisking constantly carefully pour the warm milk mixture into the bowl with the egg yolks then pour the mixture with the egg yolks back into the saucepan.
Stir constantly over medium heat, making sure to scrap the bottom, until the mixture is thick enough that it coats the spatula.
Remove the mixture from the heat and let cool for a couple minutes. Then pour the mixture through the mesh strainer into the bowl with the heavy cream. Stir to combine then add the nutmeg, brandy, rum and vanilla.
Stir until cool over an ice bath then chill the mixture completely in the refrigerator. Freeze in an ice cream maker according to the manufacturer's instructions.