Crispy Prosciutto Wrapped Asparagus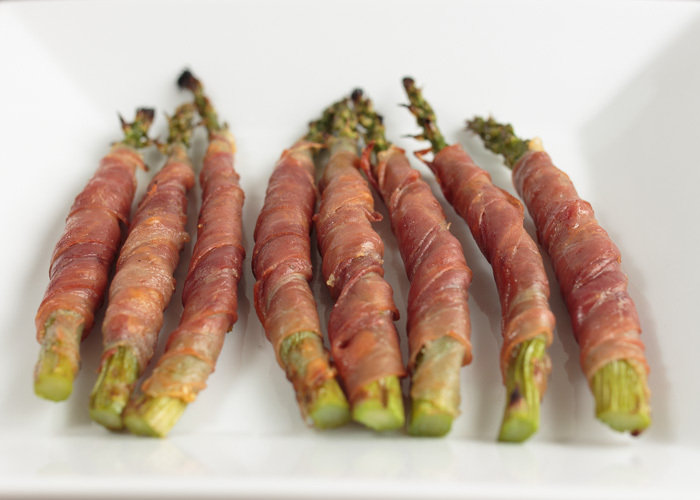 1 pound asparagus, ends trimmed
1 tablespoon olive oil
6 ounces thinly sliced prosciutto
Salt and pepper
Place an oven rack about 5-6 inches below the heating element then preheat the oven to broil.
Lay the asparagus on a baking sheet then toss with the olive oil. Season with salt and pepper.
Wrap each stalk of asparagus with a slice of prosciutto. Take 1 piece of prosciutto and wrap it tightly around the asparagus stalk in an upward spiral starting at the bottom of the stalk. Repeat for the rest of the asparagus.
Spread the wrapped asparagus out on the baking sheet so that none of them are touching each other. Broil the asparagus for 3 minutes, flip the asparagus, then broil for 3 more minutes. The prosciutto should be crisped and lightly browned.
Recipe by
Lemon & Mocha
at http://www.lemonandmocha.com/2014/04/15/crispy-prosciutto-wrapped-asparagus/