S'mores Fudge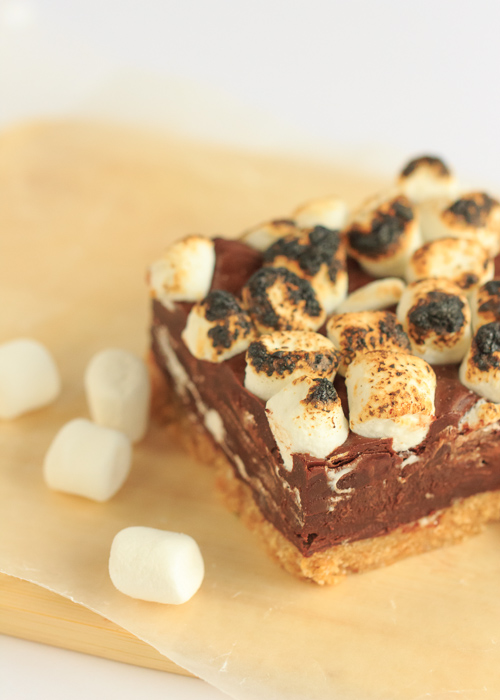 Gooey charred marshmallows sandwiched between subtly spiced crunchy graham crackers with rich milk chocolate oozing out of the middle. The crackling fire is warm on your back as you pierce another marshmallow and lick sticky remnants from your lips. It's s'mores time folks.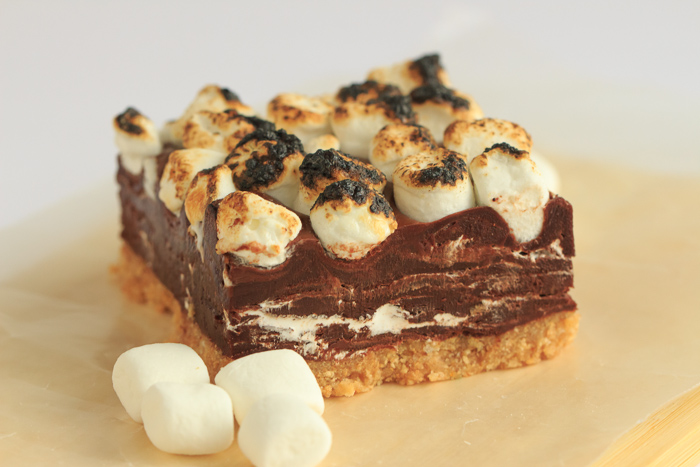 Except it's December and the fire is in your living room fireplace. The delightful sandwich held between your fingers is not a sandwich at all, but a piece of rich creamy s'mores fudge. With a base layer of buttery spiced graham crackers, a smooth and gooey center of chocolate and fluff topped with extra miniature marshmallows you will be transported to a mid-July nighttime fire pit s'mores session. And just like a traditional s'more you will be wanting more of this addictive fudge.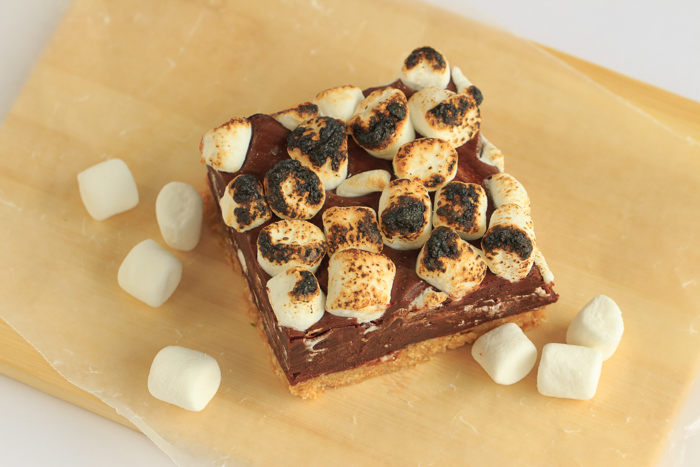 It may look complex, but just like the original recipe it is certainly not time consuming. Also when there are chocolate, marshmallow and graham cracker supplies laying around the fudge is almost as delicious to make as it is to eat. Enjoy!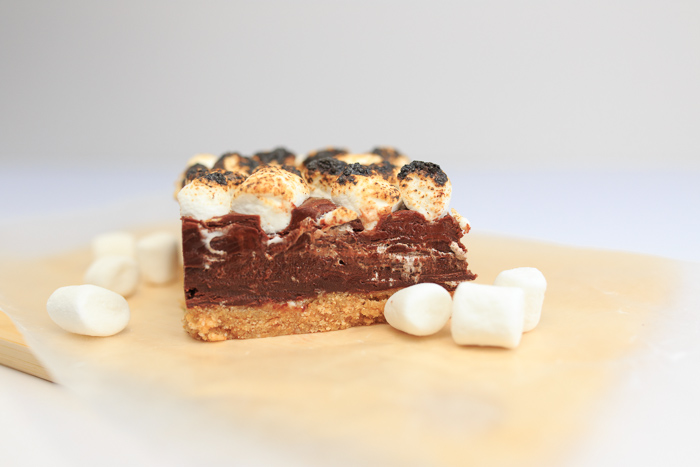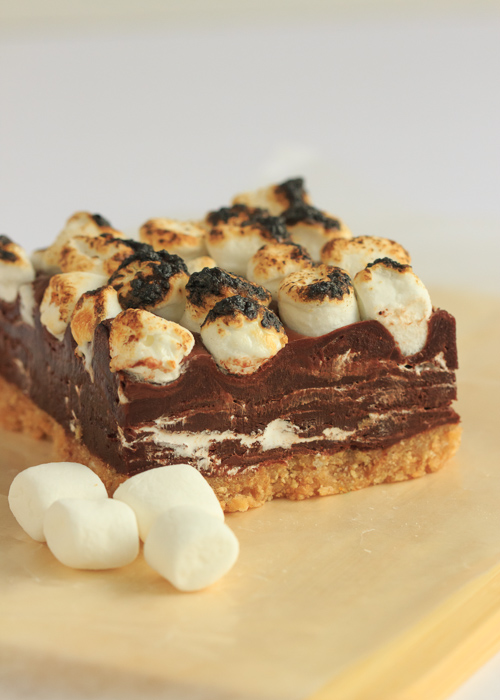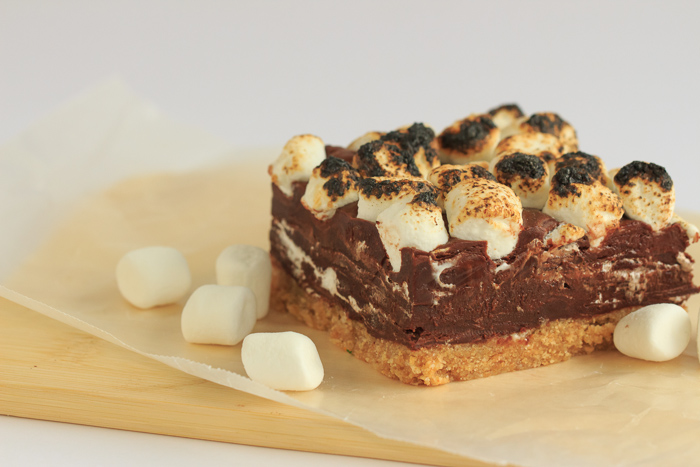 S'mores Fudge
Ingredients
1½ cups graham cracker crumbs, about 15 squares
½ cup unsalted butter, softened
¼ cup sugar
½ teaspoon salt
1 ounce Baker's unsweetened baking chocolate
2 tablespoons unsalted butter
One 12 ounce bag semi-sweet chocolate chips
One 14 ounce can Eagle Brand sweetened condensed milk
1 teaspoon vanilla
½ cup marshmallow fluff
½ cup miniature marshmallows
Directions
Line an 8" x 8" pan with wax paper and set aside.
Combine the graham cracker crumbs, butter, sugar and salt until well mixed then press evenly into the bottom of the pan. Refrigerate until ready to use.
Melt butter and the baking chocolate square in a double boiler over medium heat, stirring occasionally.
Pour in half the bag of chocolate chips and stir with a heatproof rubber spatula to help melt. Once partially melted add the rest of the bag of chocolate chips and stir until fully melted.
Carefully stir in the condensed milk to combine and remove from the heat. Stir in the vanilla and marshmallow fluff.
Pour the chocolate mixture into the prepared pan and smooth the top with the spatula. Top with the miniature marshmallows and lightly press into the fudge.
Refrigerate until the fudge is set. To toast the marshmallows place under a broiler or heat with a kitchen torch for a couple minutes.
Notes
There is ½ a teaspoon of salt in the graham cracker crust because I enjoy the sweet-salty combination. Feel free to reduce the salt to ¼ of a teaspoon.