Spiked Hazelnut Hot Chocolate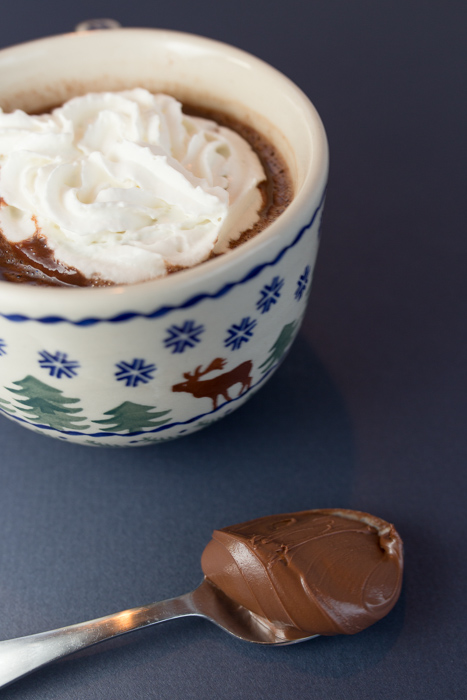 There is so much hot chocolate in my apartment right now. I guess you could say I'm a bit of a hot chocolate hoarder. It's okay, there are worse things to hoard like styrofoam peanuts and diner jelly packets, although I do have a couple of those packets in the fridge. What do you expect, I was raised by my grandma!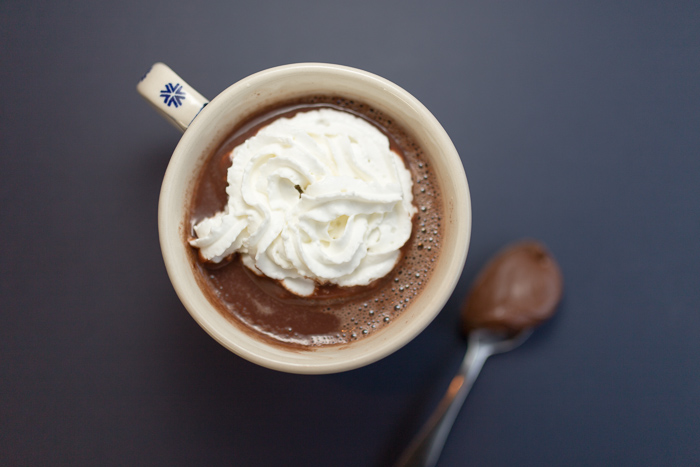 Even with all the hot chocolate options sitting in my cabinet I could not resist making this spiked hazelnut hot chocolate. I have never made homemade hot chocolate without a mix and after this experience it's going to be hard to go back. The drink is creamy and decadent with a strong hazelnut flavor.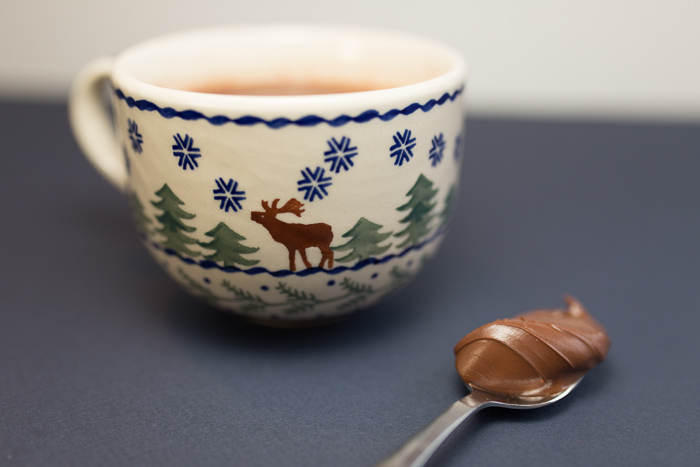 Just like Nutella tastes by itself, the hazelnut doesn't overpower the chocolate taste. Since there is no powdered cocoa involved this hazelnut hot chocolate stays delightfully smooth.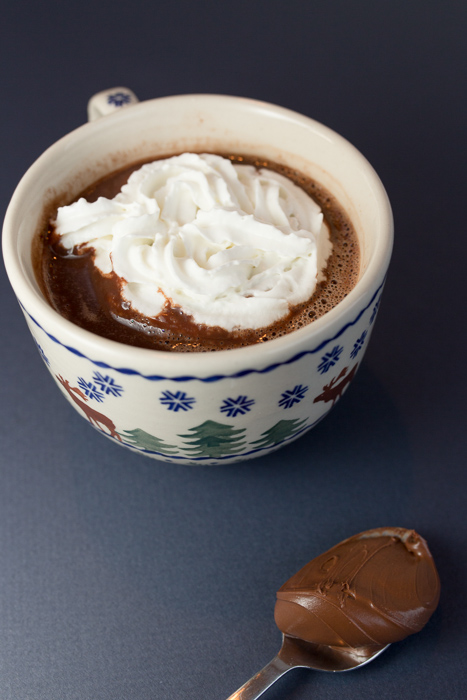 The addition of the Frangelico, although fun and perfect for bringing out the hazelnut flavor, is of course optional so feel free to omit it for any kiddos or nondrinkers. I know this won't be the last I see of this hot chocolate over the next couple months. I plan to drink it as a cozy breakfast treat, an after dinner dessert or as a nice warm pick-me-up after inevitably shoveling my car out of snow for the tenth time. How will you enjoy yours?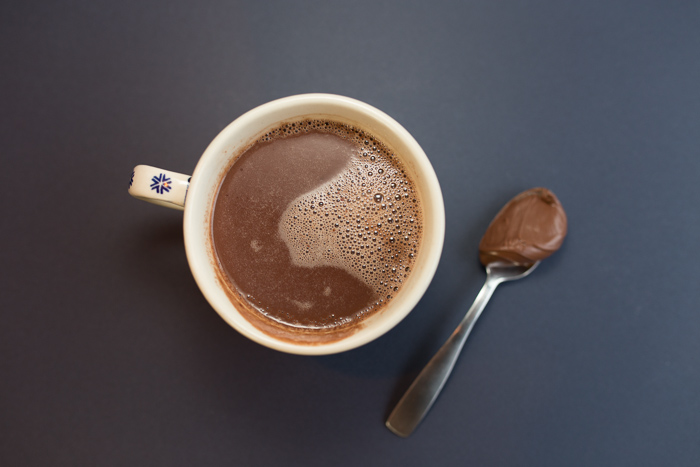 Spiked Hazelnut Hot Chocolate
Ingredients
1 cup milk
2 tablespoons Nutella
1 tablespoon Frangelico or another hazelnut liquor
Whipped cream
Directions
In a small saucepan on medium heat warm the milk until it begins to bubble at the edges.
Remove the saucepan from the heat, add the Nutella and Frangelico and whisk until smooth.
Top with whipped cream then serve.
Recipe from
Saveur
.