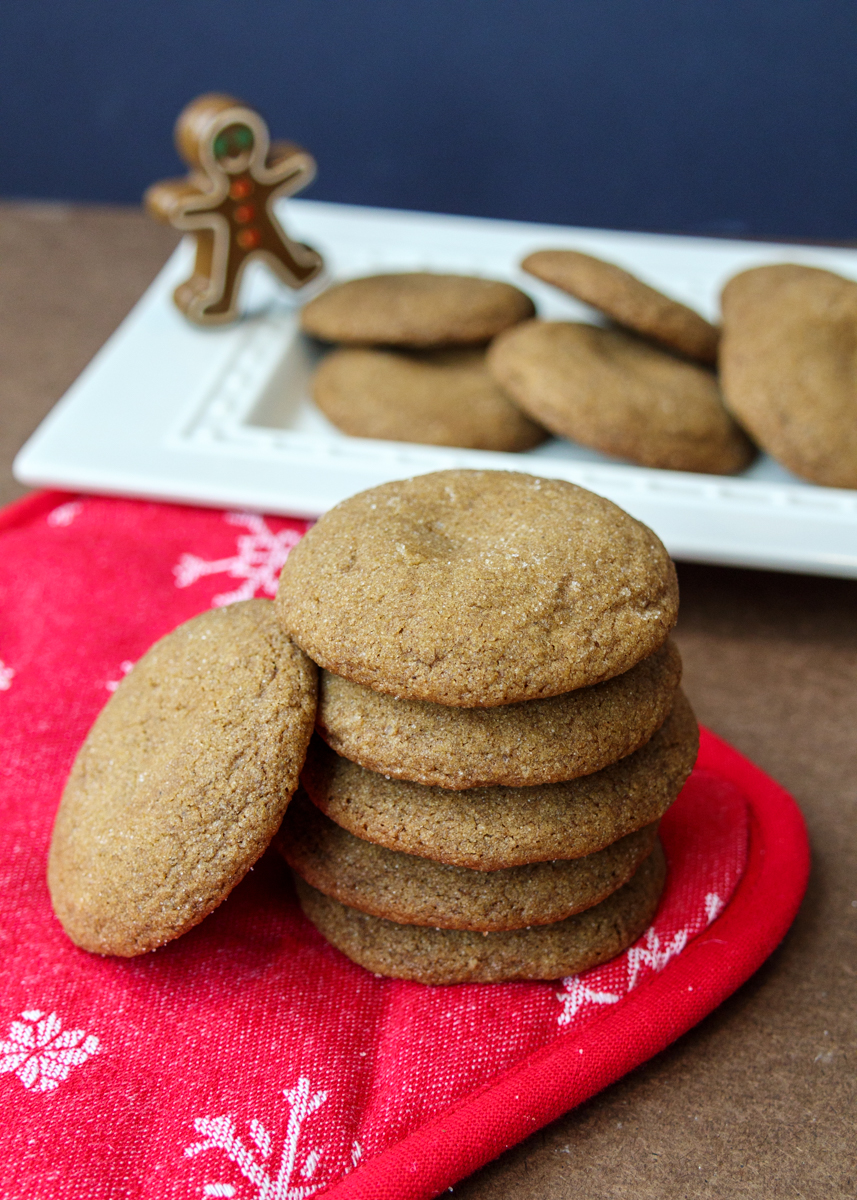 I ultimately settled on Soft Gingersnap Cookies, but I wasn't really sure what to name these cookies. Technically they aren't ginger"snap" cookies since they have none of the crunchy "snappy" texture that the traditional cookies have. Some people refer to the soft version of a gingersnap cookie as a molasses cookie, but since those typically have less ground ginger than these cookies, I felt Soft Gingersnap Cookies would do the trick.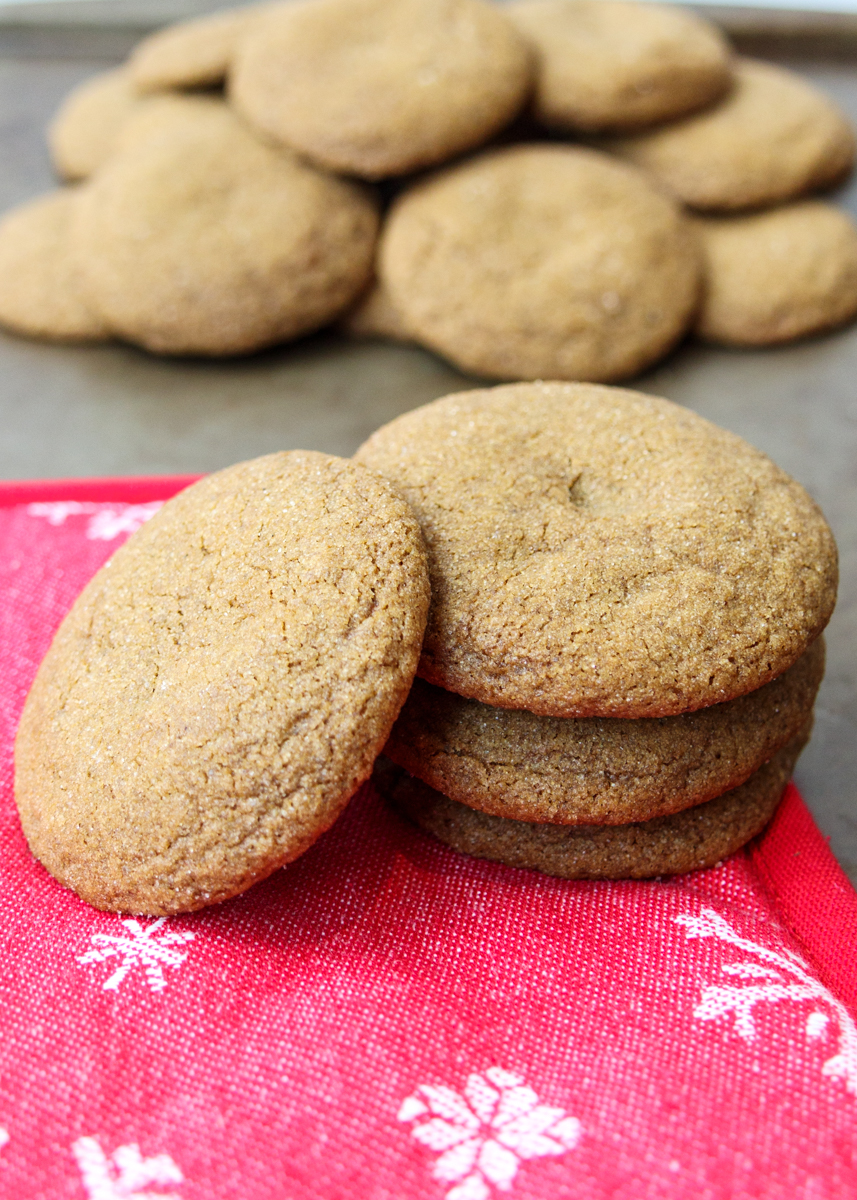 I first made these cookies for the Lemon S'mores with Soft Gingersnap Cookies. Side note: If you are missing summer right now use some of these Soft Gingersnap Cookies to make yourself some Lemon S'mores and you will be feeling all the summer vibes. Normally, even with Christmas cookies I am all about the chocolate, but when I first made these Soft Gingersnap Cookies they kind of stole the show. Here I was sneaking into the kitchen to grab another cookie and thinking, who is this person dying to eat another cookie that's not chocolate or lemon?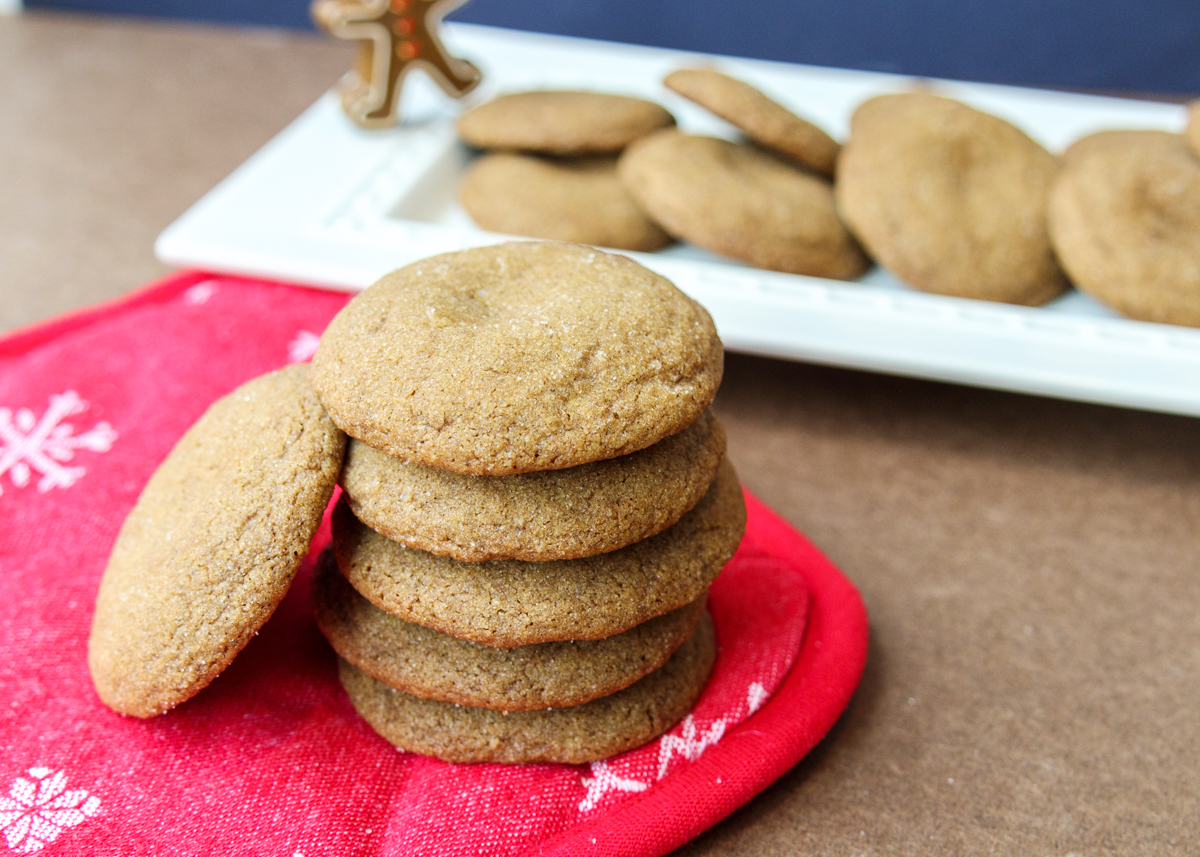 There's a few factors in play here that account for my bizarre behavior. One, these cookies are so soft and chewy, which to me is the best kind of cookie. Two, the ginger, cinnamon, cloves and molasses all work together to make it taste like you're literally taking a bite out of the holiday season. Finally, the cookies are rolled in sugar before being baked giving them that sweet crunch on the outside that is irresistible.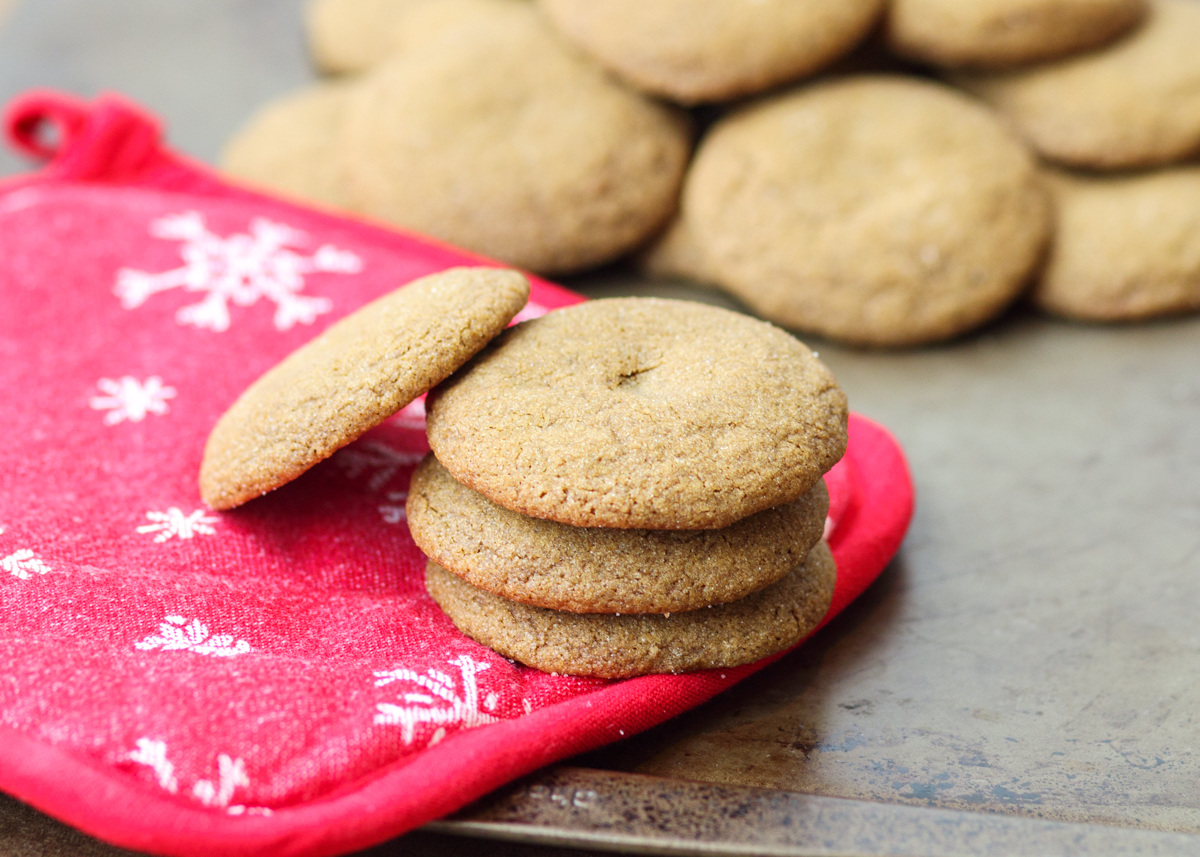 This recipe makes nice big cookies and like most drop cookies, they freeze really well. You could either freeze them baked in freezer bags or you could freeze the dough balls to make freshly baked Soft Gingersnap Cookies all December long.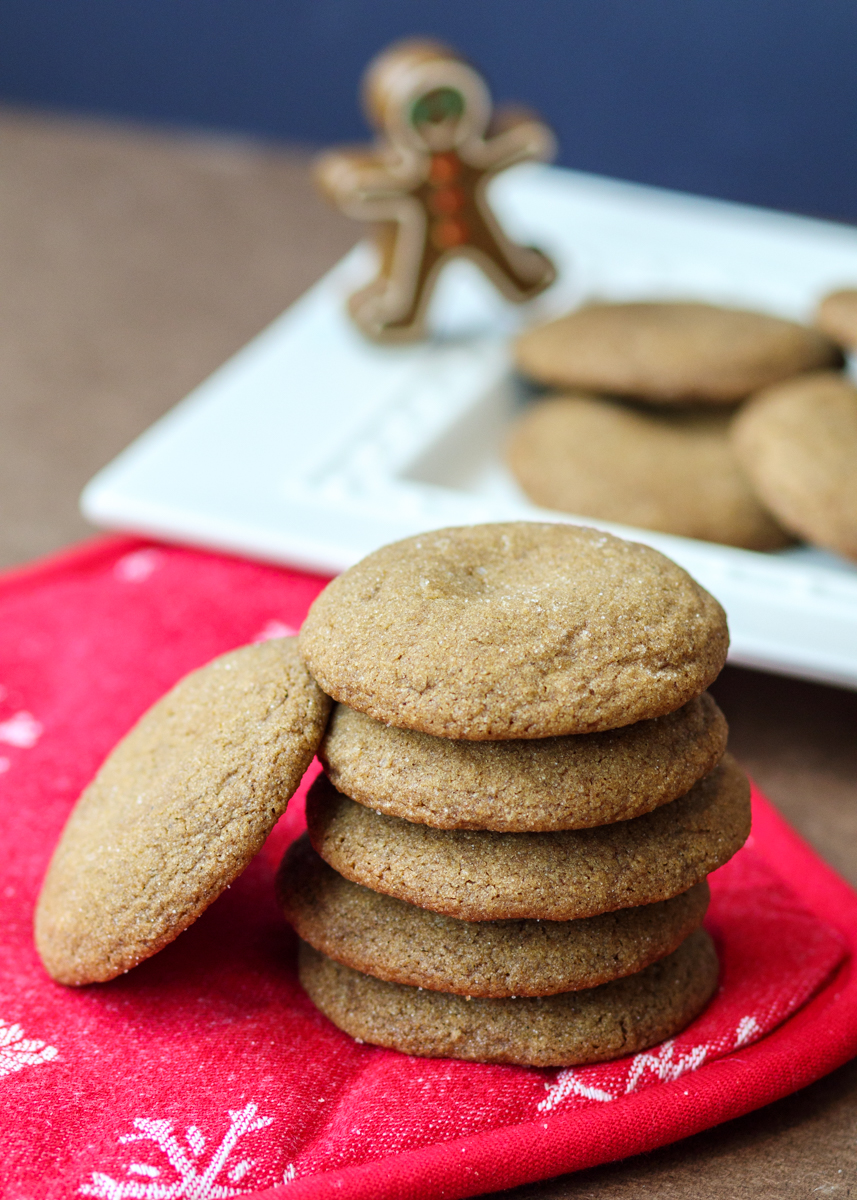 To freeze dough balls, form the balls of dough, skipping the sugar rolling step, and place them on a parchment or wax paper lined tray that will fit in your freezer. Once firm, put the dough balls in a freezer bag. When you're ready to bake them that is when you can roll them in the sugar. Use the recipe's oven temperature and time and just add a couple more minutes to account for them being frozen. Do you ever freeze cookies or freeze cookie dough?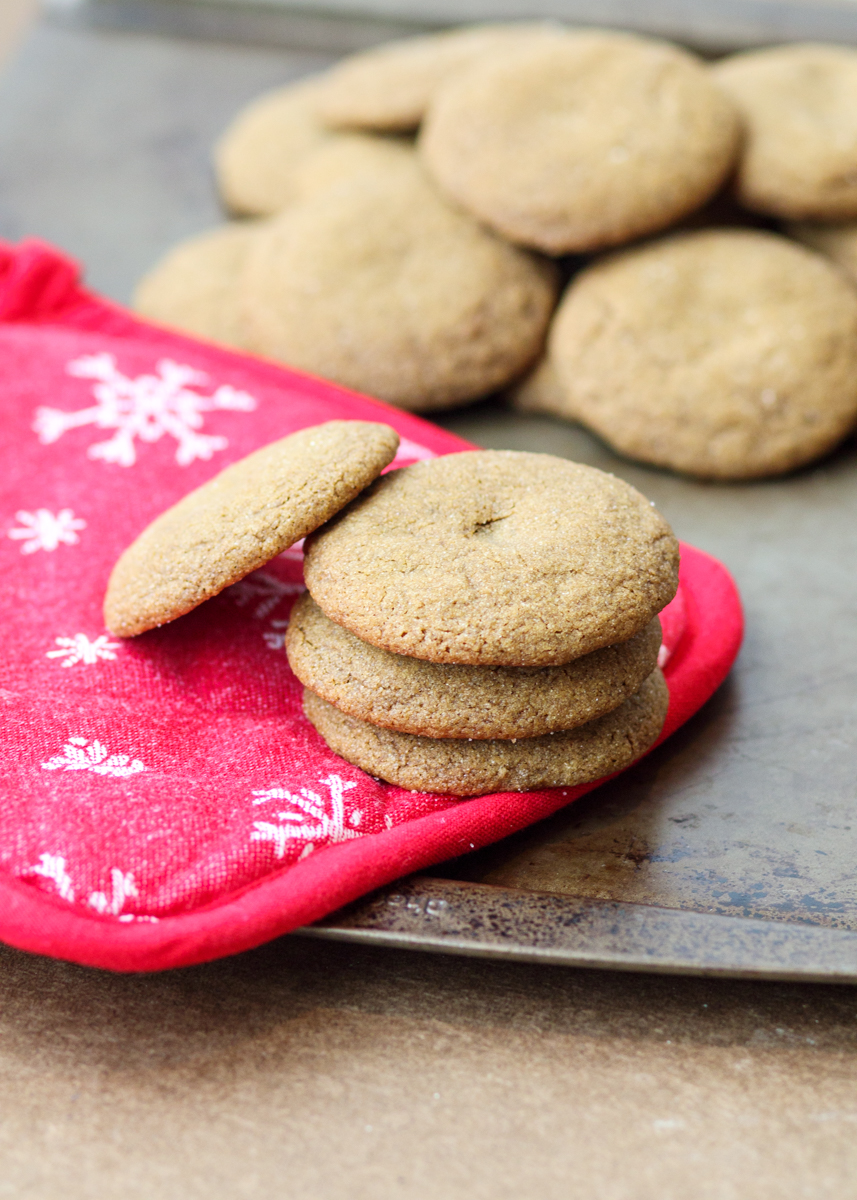 Soft Gingersnap Cookies
Ingredients
2¼ cups all-purpose flour
2 teaspoons ground ginger
1 teaspoon baking soda
¾ teaspoon ground cinnamon
½ teaspoon ground cloves
¼ teaspoon salt
¾ cup butter, softened
1 cup sugar, plus additional for rolling the dough
1 large egg
¼ cup molasses
Directions
Preheat the oven to 350 degrees F. Line two cookie sheet with parchment paper and set aside.
In a medium bowl, sift together the flour, ginger, baking soda, cinnamon, cloves and salt. Set aside.
In the bowl of a stand mixer or in a large bowl with a hand mixer, beat the butter and sugar until fluffy, scraping down the sides as needed. Add the egg and molasses and beat to combine. Slowly add the flour mixture and mix until just combined.
Place a few tablespoons of sugar in a small bowl. Use a medium cookie scoop or a heaping tablespoon of dough; roll into a ball then roll in the sugar before placing on the baking sheet. Continue, placing the cookie dough balls about 2" apart on the baking sheets. Bake for 10-12 minutes or until the cookies are puffy and the edges have started to lightly brown. Let cool for a few minutes on the cookie sheet then carefully move the cookies to a wire cooling rack to cool.
Recipe from

Taste of Home

.