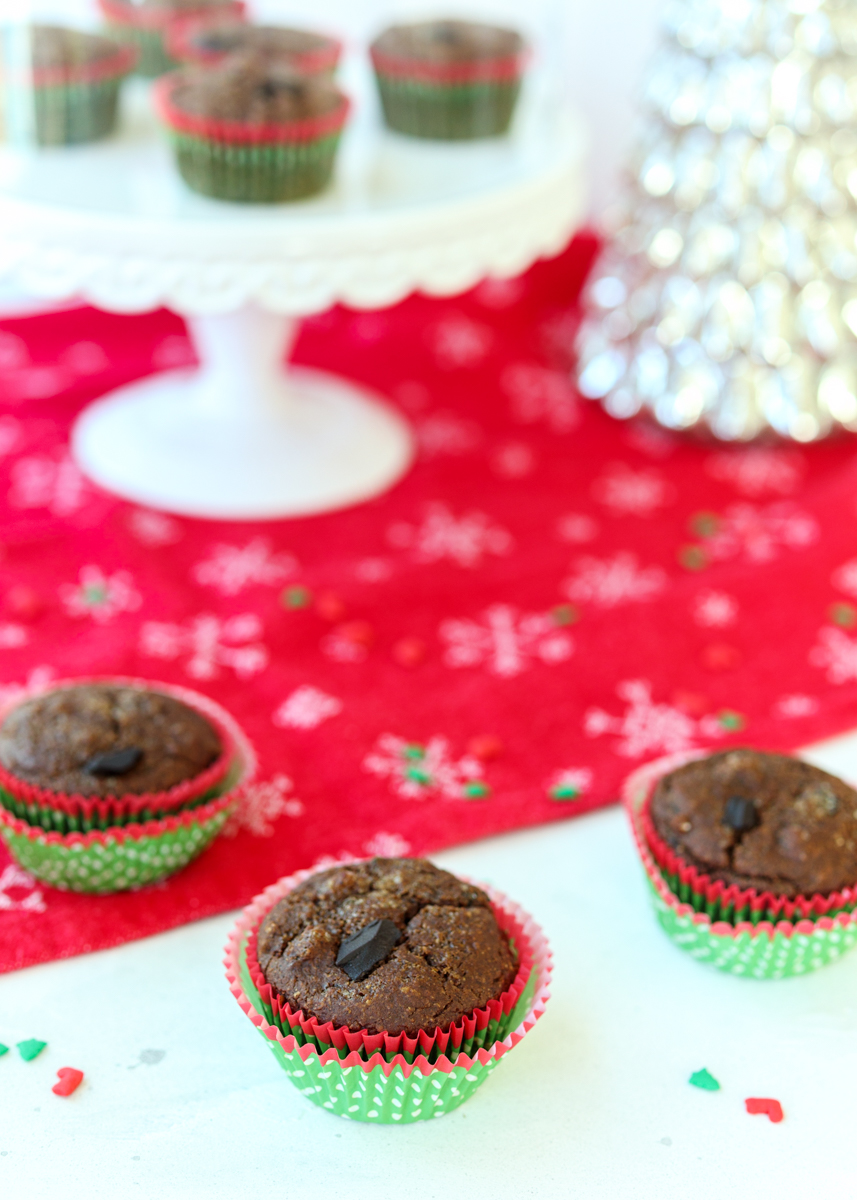 Does anyone else think this year flew by? Here we are, already looking at the December muffins! As I mentioned in my October Apple Pumpkin Muffins post I decided not to make the Food Network Magazine's December muffins, which were candied cherry muffins. I might try those muffins at some point in the future because they sound good, but with all the cookies and fudge I was making this holiday season I wanted something a little lighter on the sugar. Instead, I decided to bake these Healthy Gingerbread Muffins from Ambitious Kitchen.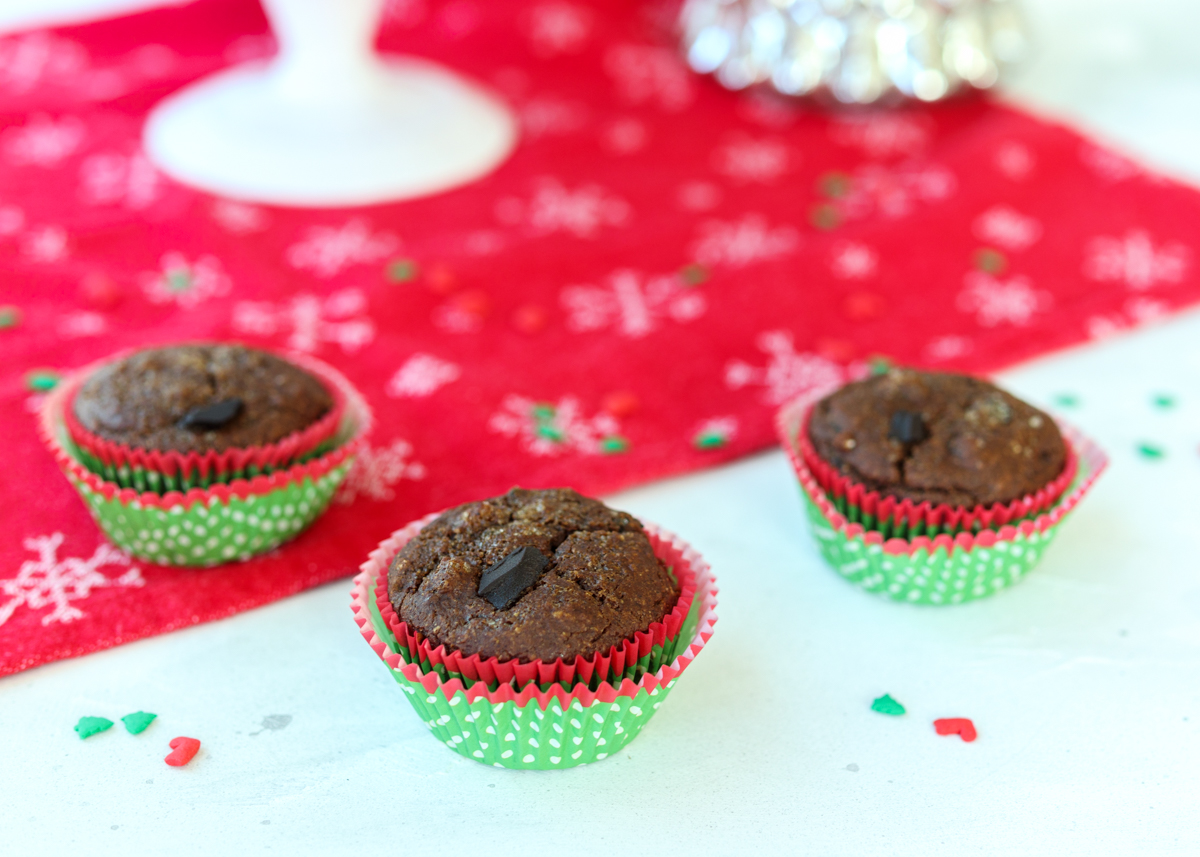 They are free of refined sugar and instead use maple syrup and molasses as the sweeteners. There's a few other healthy swaps in this recipe, such as using whole wheat flour, nonfat plain Greek yogurt and olive oil instead of butter. These are a great breakfast muffin, especially since they're studded with tasty chopped walnuts and chocolate chips. Matt and I enjoyed these muffins, but they are definitely "healthier" muffins.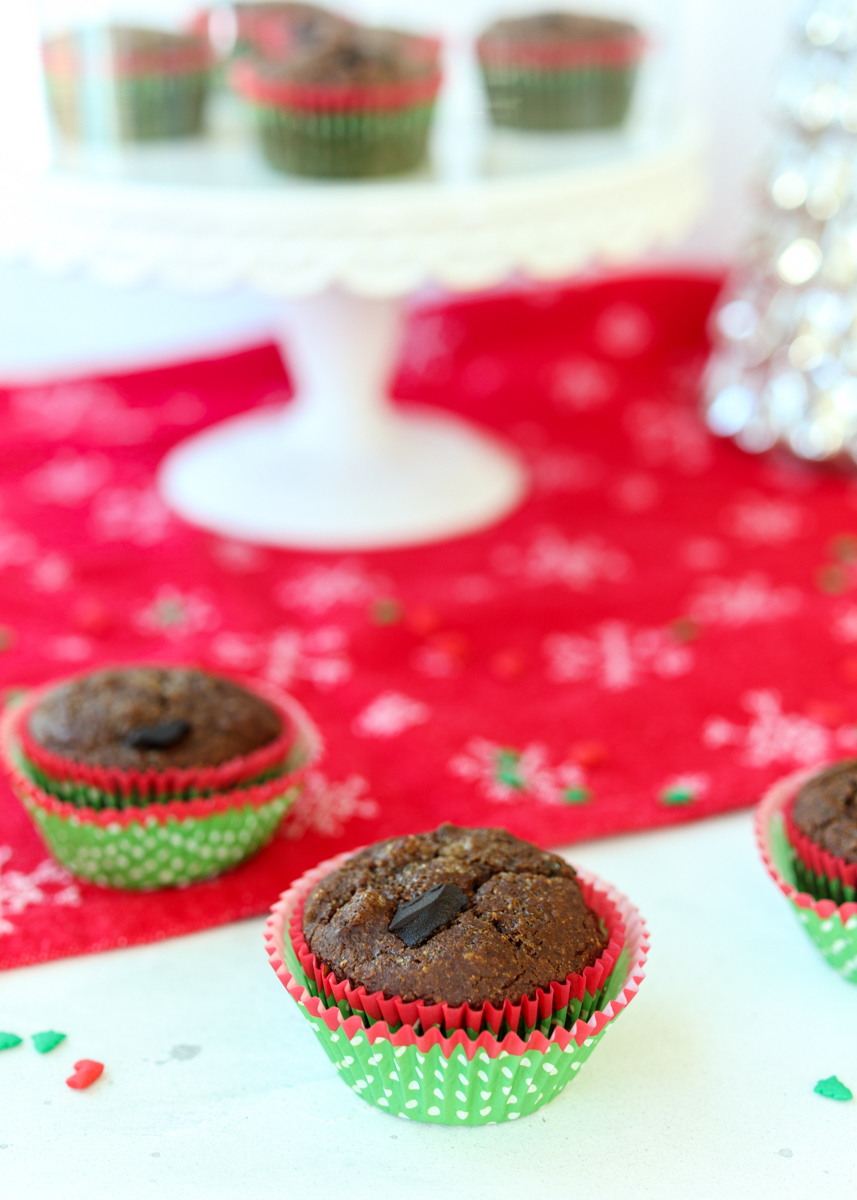 Without the refined sugar they are noticeably less sweet than muffins I've posted already this year and they have a less moist texture that you get from using whole wheat flour and minimal fat when baking. The best way I can describe them is that if you already don't eat a lot of sugar or full fat foods then their "healthiness" won't be that noticeable to you, but if you are in full Christmas cookie mood you could whip them up in January to jump-start your sugar detox. Like most of the muffins I posted this year, they freeze well, so for now ours are in the freezer to pop out whenever we need a quick and healthy breakfast.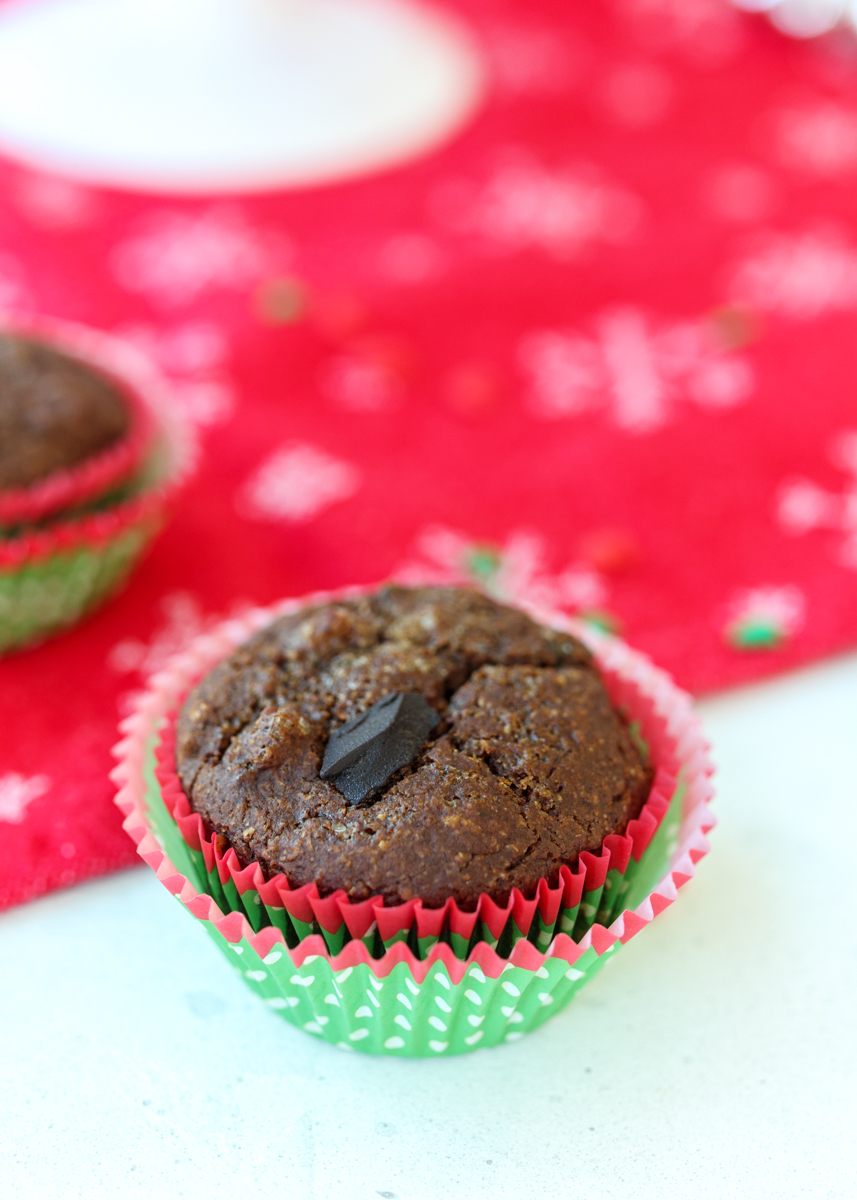 It definitely is interesting how your body adjusts to the sugars you are eating. Over the summer I was eating very little processed sugar. I made some "healthy" chocolate brownies and thought they tasted amazing. I froze a bunch of them and recently tried one, mid-holiday cookies-for-every-meal mode, and thought they tasted horrible! Do any of you have a refined sugar free lifestyle or have you ever "quit" sugar before?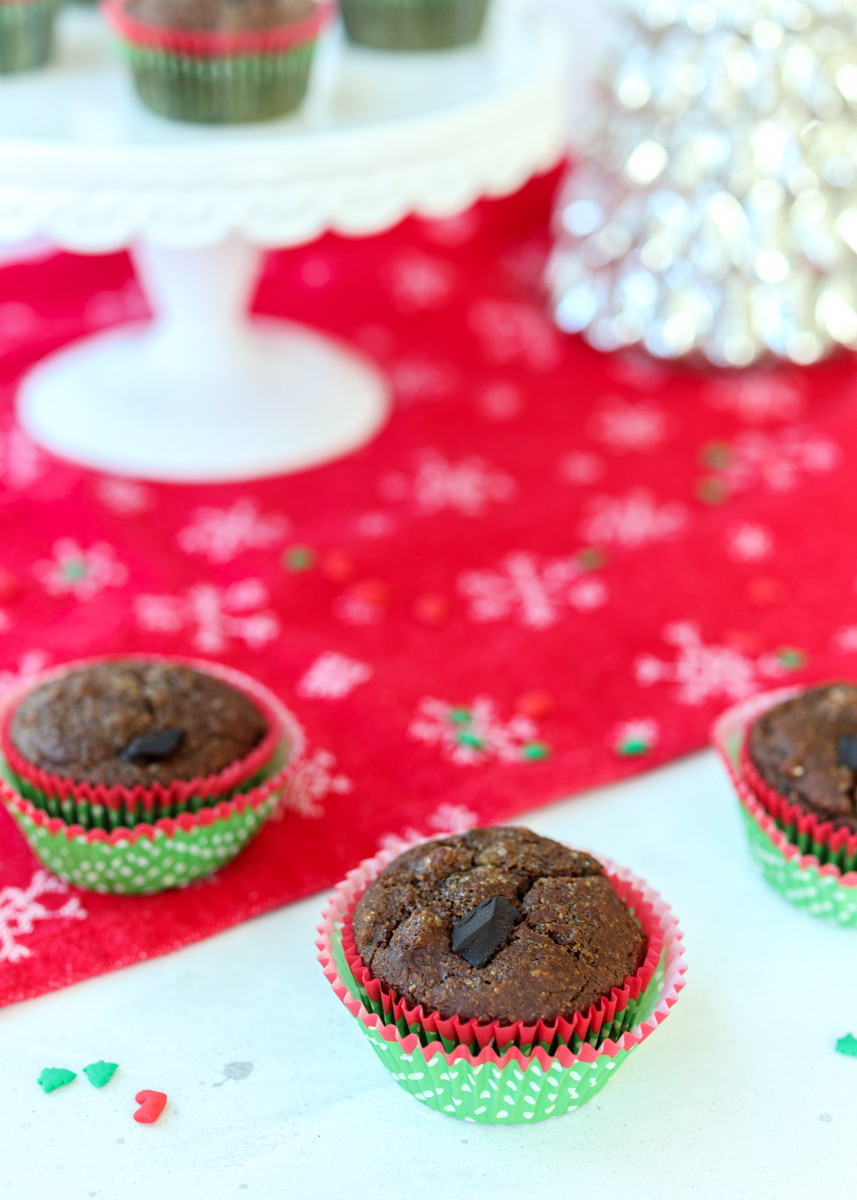 Healthy Gingerbread Muffins
Ingredients
1½ cups whole wheat pastry flour, see note
1 teaspoon baking soda
1½ teaspoons ground cinnamon
¾ teaspoon ground ginger
¼ teaspoon ground cloves
¼ teaspoon salt
½ cup milk (any fat percentage or almond milk)
⅓ cup nonfat plain Greek yogurt
¼ cup pure maple syrup
¼ cup blackstrap molasses
3 tablespoons olive oil
1 teaspoon vanilla
1 egg, beaten
½ cup chocolate chips, optional
⅓ cup chopped walnuts, optional
Coarse sugar, optional for sprinkling on top
Directions
Preheat the oven to 350 degrees F. Line a 12-cup cupcake pan with paper liners and spray the inside of the liners with nonstick cooking spray. Set aside.
In a large mixing bowl, sift together the flour, baking soda, cinnamon, ginger, cloves and salt. Add the milk, yogurt, maple syrup, molasses, olive oil, vanilla and beaten egg. Stir until just combined. Fold in the chocolate chips and chopped walnuts, if using.
Evenly divide the batter among the prepared paper liners. The batter should fill each liner ½ way up. Sprinkle the tops of the muffins with coarse sugar. Bake the muffins for 18-22 minutes, until a toothpick inserted in the center comes out with just a couple crumbs. Cool the muffins in the pan for 5 minutes, them remove to a wire cooling rack to completely cool.
Notes
If you don't have whole wheat pastry flour, take 1½ cups whole wheat flour then remove 1½ tablespoons of it. Add in 1½ tablespoons of cornstarch and sift together.
Recipe slightly adapted from

Ambitious Kitchen

.