Healthy Gingerbread Muffins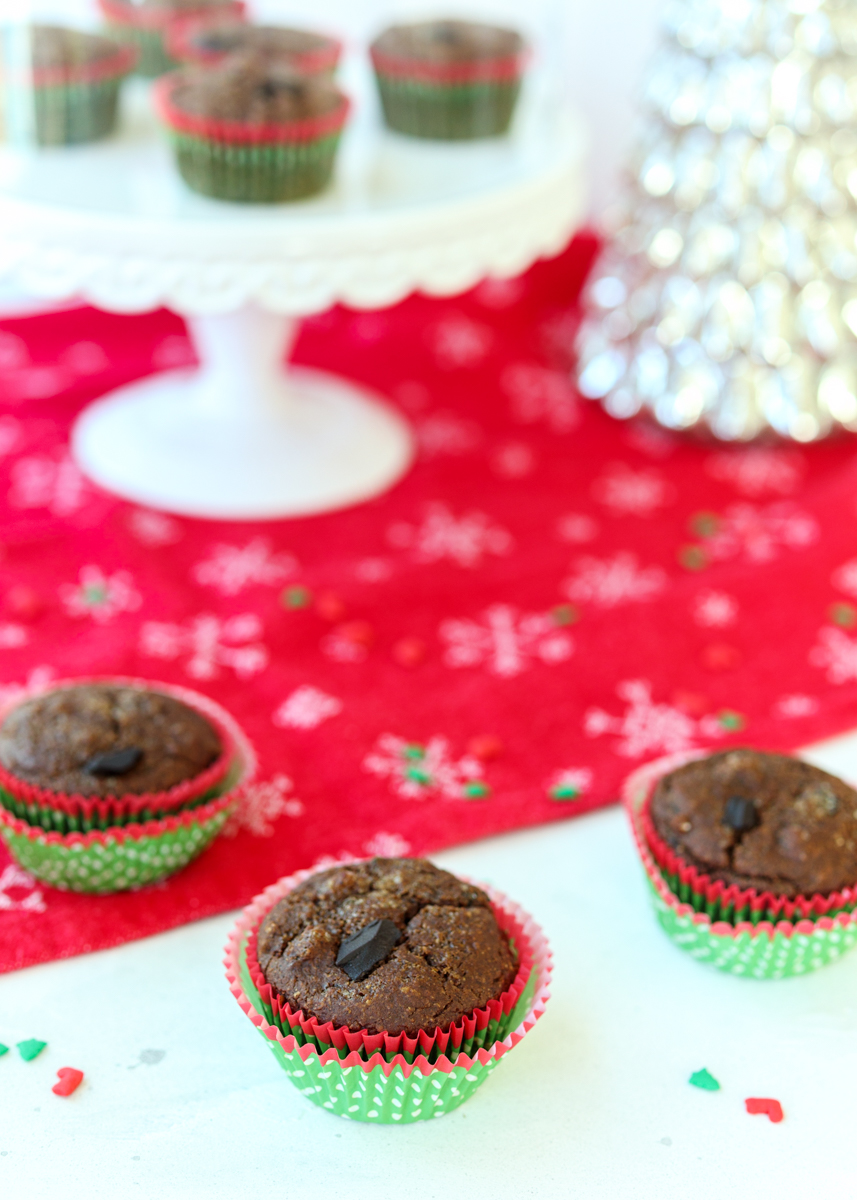 1½ cups whole wheat pastry flour, see note
1 teaspoon baking soda
1½ teaspoons ground cinnamon
¾ teaspoon ground ginger
¼ teaspoon ground cloves
¼ teaspoon salt
½ cup milk (any fat percentage or almond milk)
⅓ cup nonfat plain Greek yogurt
¼ cup pure maple syrup
¼ cup blackstrap molasses
3 tablespoons olive oil
1 teaspoon vanilla
1 egg, beaten
½ cup chocolate chips, optional
⅓ cup chopped walnuts, optional
Coarse sugar, optional for sprinkling on top
Preheat the oven to 350 degrees F. Line a 12-cup cupcake pan with paper liners and spray the inside of the liners with nonstick cooking spray. Set aside.
In a large mixing bowl, sift together the flour, baking soda, cinnamon, ginger, cloves and salt. Add the milk, yogurt, maple syrup, molasses, olive oil, vanilla and beaten egg. Stir until just combined. Fold in the chocolate chips and chopped walnuts, if using.
Evenly divide the batter among the prepared paper liners. The batter should fill each liner ½ way up. Sprinkle the tops of the muffins with coarse sugar. Bake the muffins for 18-22 minutes, until a toothpick inserted in the center comes out with just a couple crumbs. Cool the muffins in the pan for 5 minutes, them remove to a wire cooling rack to completely cool.
If you don't have whole wheat pastry flour, take 1½ cups whole wheat flour then remove 1½ tablespoons of it. Add in 1½ tablespoons of cornstarch and sift together.
Recipe by
Lemon & Mocha
at http://www.lemonandmocha.com/2018/12/21/healthy-gingerbread-muffins/