Turtle Caramel Pecan Fudge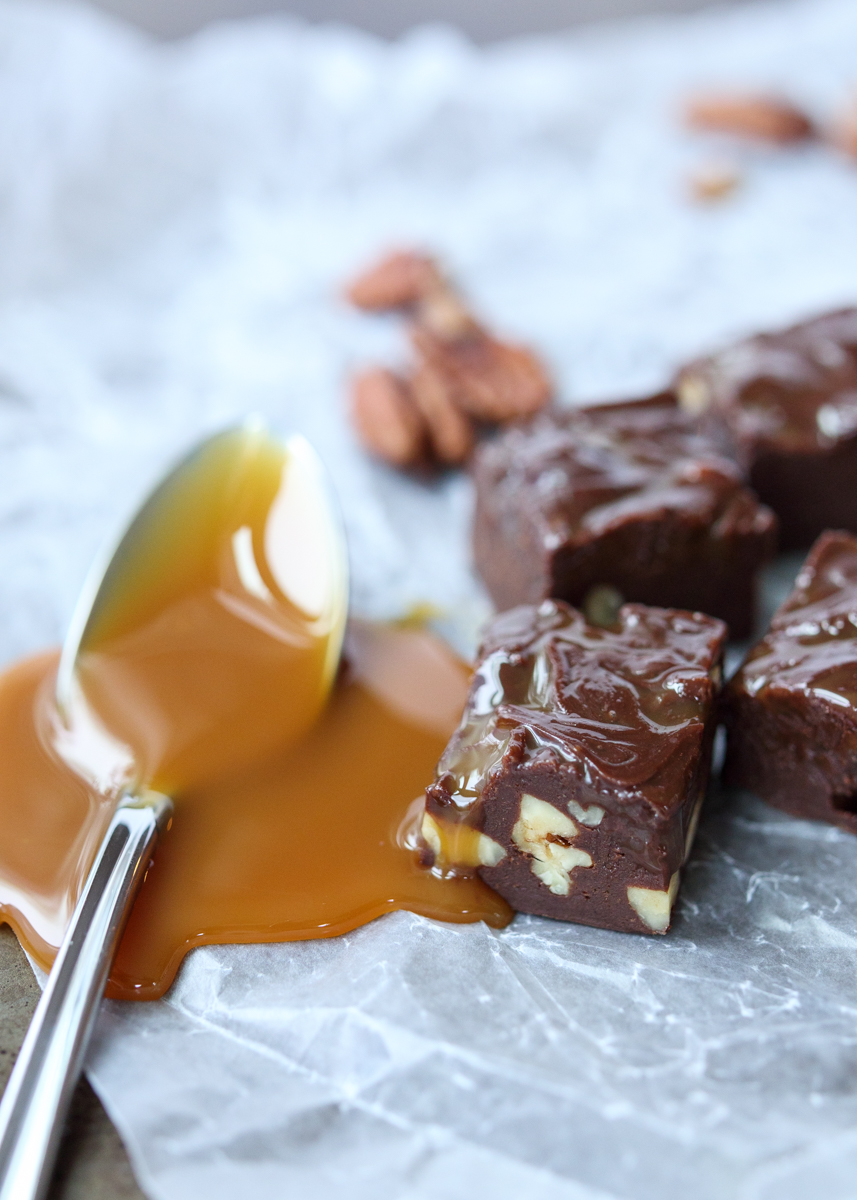 Yield:
36-64 pieces depending on how big you cut them
1 ounce Baker's unsweetened baking chocolate
2 tablespoons unsalted butter
One 12-ounce bag semi-sweet chocolate chips
1 14-ounce can Eagle Brand sweetened condensed milk
1 teaspoon vanilla extract
½ cup chopped pecans
⅓ cup caramel, see note
Line an 8" x 8" pan with wax paper and set aside.
Melt butter and the Baker's chocolate in a double boiler over medium heat, stirring occasionally.
Pour in half the bag of chocolate chips and stir with a heatproof rubber spatula to help melt. Once partially melted add the rest of the bag of chocolate chips and stir until fully melted.
Carefully stir in the condensed milk to combine and remove from the heat. Stir in the vanilla extract and the pecans.
Pour the chocolate mixture into the prepared pan and smooth the top with the spatula. Drizzle the caramel sauce over the top of the fudge and use a knife to swirl into the fudge.
Refrigerate until the fudge is set then cut into bite size pieces. Best eaten straight from the fridge.
Your caramel should be soft enough to drizzle off a spoon. If it's too firm from being in the fridge, heat it slightly.
Recipe by
Lemon & Mocha
at http://www.lemonandmocha.com/2018/11/28/turtle-caramel-pecan-fudge/