Soft Gingersnap Cookies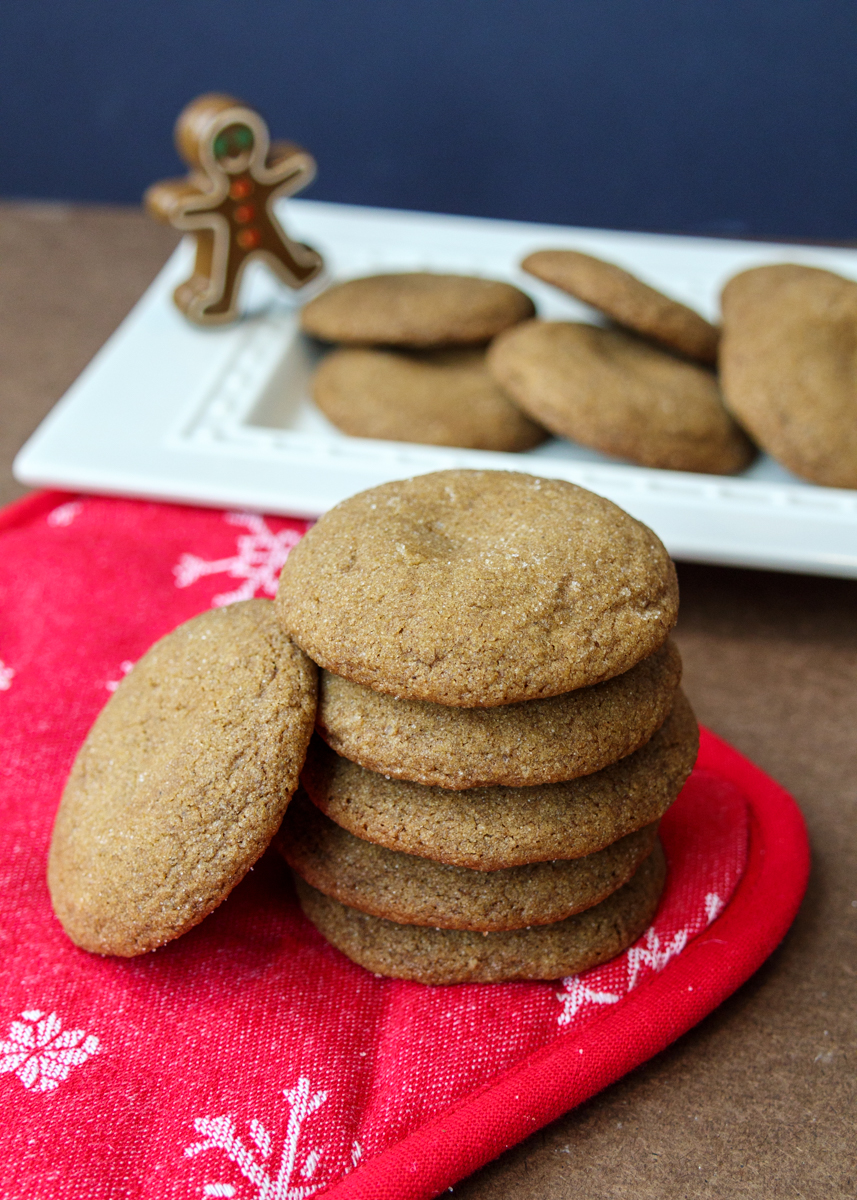 2¼ cups all-purpose flour
2 teaspoons ground ginger
1 teaspoon baking soda
¾ teaspoon ground cinnamon
½ teaspoon ground cloves
¼ teaspoon salt
¾ cup butter, softened
1 cup sugar, plus additional for rolling the dough
1 large egg
¼ cup molasses
Preheat the oven to 350 degrees F. Line two cookie sheet with parchment paper and set aside.
In a medium bowl, sift together the flour, ginger, baking soda, cinnamon, cloves and salt. Set aside.
In the bowl of a stand mixer or in a large bowl with a hand mixer, beat the butter and sugar until fluffy, scraping down the sides as needed. Add the egg and molasses and beat to combine. Slowly add the flour mixture and mix until just combined.
Place a few tablespoons of sugar in a small bowl. Use a medium cookie scoop or a heaping tablespoon of dough; roll into a ball then roll in the sugar before placing on the baking sheet. Continue, placing the cookie dough balls about 2" apart on the baking sheets. Bake for 10-12 minutes or until the cookies are puffy and the edges have started to lightly brown. Let cool for a few minutes on the cookie sheet then carefully move the cookies to a wire cooling rack to cool.