Lemon, Garlic & Parmesan Roasted Cauliflower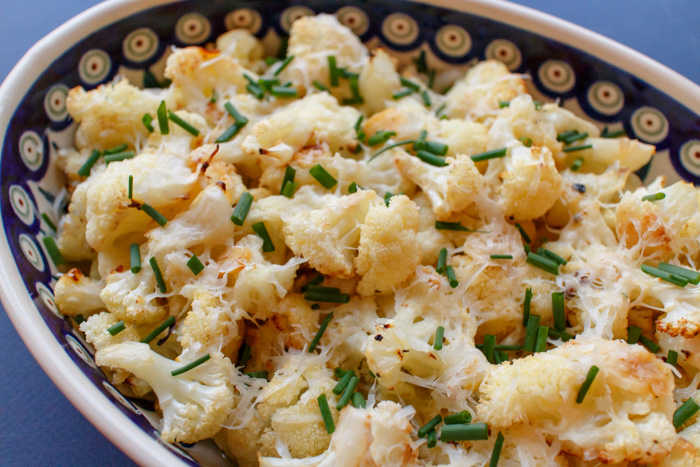 This cauliflower… I'm getting weak in the knees. Who thought I would ever be exclaiming such things about some cauliflower?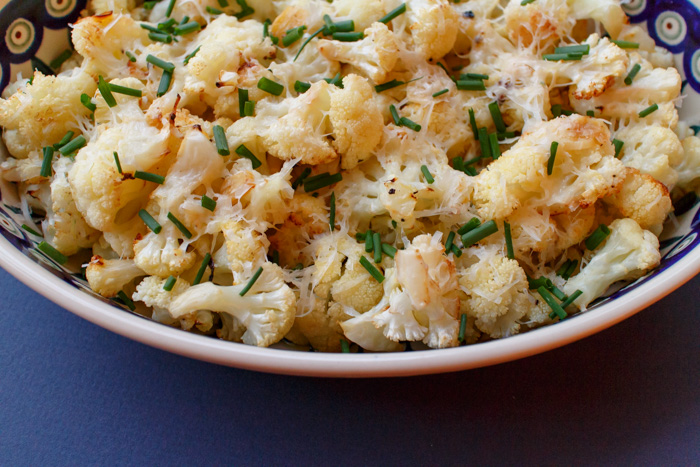 There are several things that this dish has going for it. One is that the cauliflower is roasted in the oven. Almost every vegetable on the planet automatically tastes amazing when you oven roast it. See proof here, here and here. Then there is the inclusion of lemon, which always brightens up a dish.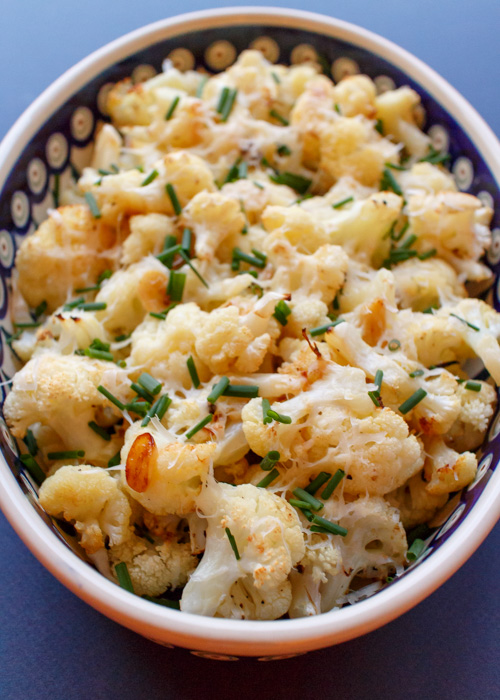 Finally, there is the Parmesan. This recipe doesn't call for a lot of cheese, but the nutty and melty Parmesan topping adds just the right balance to the roasted cauliflower.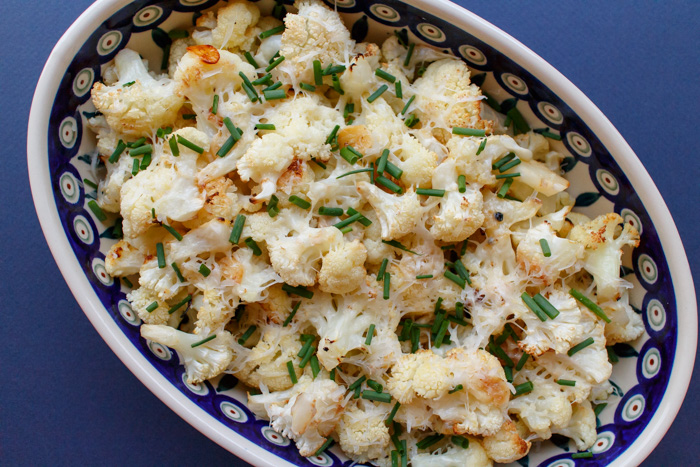 Did I mention that you get to put this right in the oven then forget about it? Always a bonus in my book. So make this cauliflower tonight, but make sure you invite me for dinner.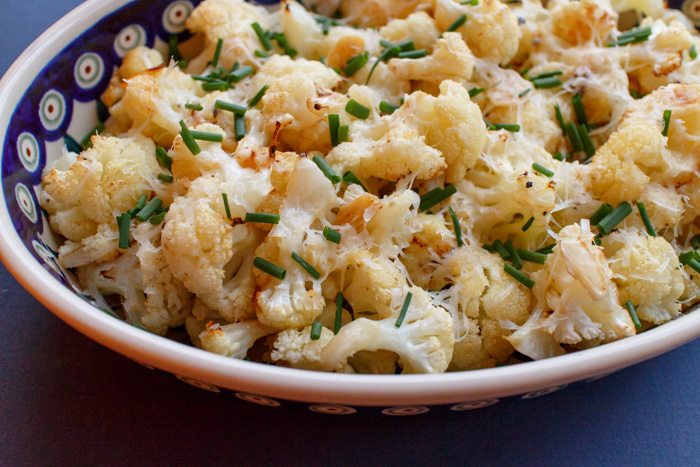 Lemon, Garlic & Parmesan Roasted Cauliflower
Ingredients
1 cauliflower, cut into small & medium sized florets
¼ cup olive oil
2 tablespoons lemon juice
2 cloves garlic, sliced
1 teaspoon salt
½ teaspoon black pepper
3 tablespoons fresh grated Parmesan
Chopped fresh chives, for garnish
Directions
Preheat oven to 500 degrees F. Line a large roasting pan or rimmed baking sheet with nonstick aluminum foil and set aside.
Spread the cauliflower florets in the prepared roasting pan then drizzle with the olive oil and lemon juice. Top with the garlic, salt and pepper.
Roast in the oven for 15 minutes, making sure to stir 1-2 times during cooking.
Remove from the oven and place in a serving dish. Immediately top with the Parmesan and chives.
Recipe from The Food Network.