Baked Crab Dip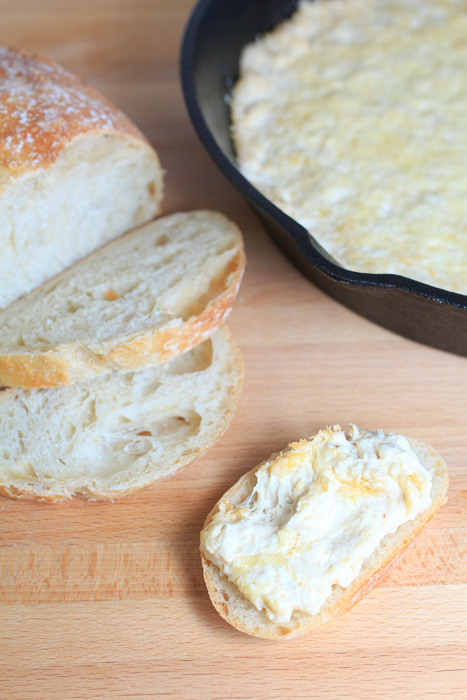 When I was younger my extended family had a big Christmas party every year. There were gingerbread house contests, karaoke, full-family renditions of "The Twelve Days of Christmas," and even a visit from Santa. A Christmas gathering still happens every year, but now that my generation of "kids" are older between work, distance and college, not everyone is able to make it, including myself this year. Even though I can't be there I will certainly be thinking of all my family, especially my cousins, and how I'm amazed we ever ended up with actual gingerbread houses considering how much of the candy and frosting supplies we used to consume.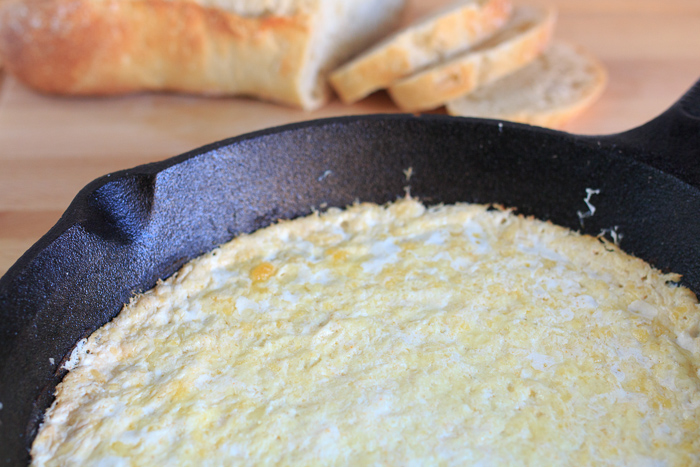 Being the food-obsessed person I have been all my life I will be missing all the family favorites everyone cooks each year. Last year my cousin had the fabulous idea of creating a cookbook of all our family recipes so now I have all the tasty traditions right on my bookshelf. Although it's not as special to have the food without my whole family around, it still tastes every bit as delicious.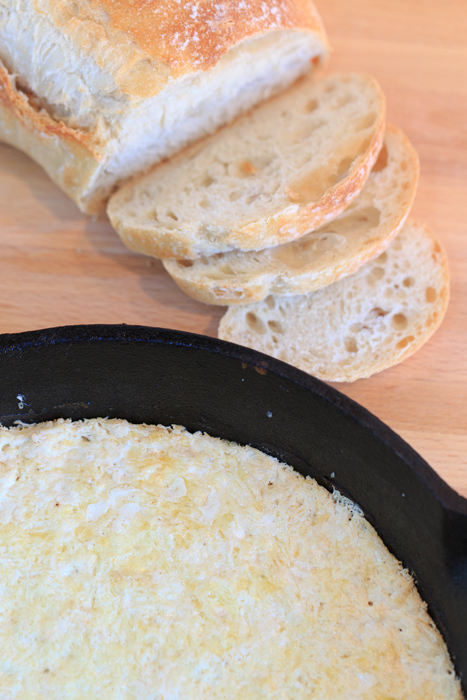 One of my absolute favorites is my Aunt Georgia's crab dip. I could eat an entire bowl of this cheesy, creamy appetizer. You can serve it with crackers, but I love it with slices of crusty bread. Perfect for any holiday party since it's incredibly easy and can be made ahead. Oh and did I mention that waiting for the bubbling cheese to cool down enough so I don't burn my tongue makes me drool with anticipation? There's been a lot of drooling on Lemon & Mocha lately; I would apologize, but then cheesy goodness like this dip might not make an appearance so I'm sure you will let it slide.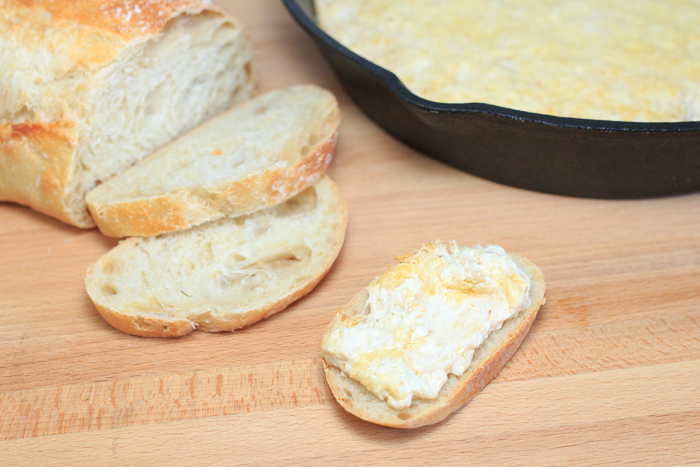 Baked Crab Dip
Ingredients
8 ounces cream cheese, softened
½ cup light sour cream
8 ounces lump crab
1 tablespoon mayonaise
1 teaspoon Old Bay seasoning
½ teaspoon garlic powder
½ teaspoon onion powder
½ cup shredded sharp cheddar cheese
Directions
Preheat the oven to 325 degrees F.
In a medium mixing bowl combine all the ingredients except the cheddar cheese.
Lightly coat a casserole dish or cast iron skillet with cooking spray and add the crab mixture.
Evenly spread the cheddar cheese over the top of the crab mixture.
Bake for 25-30 minutes. Serve warm with slices of crusty bread or buttered crackers.