Baked Crab Dip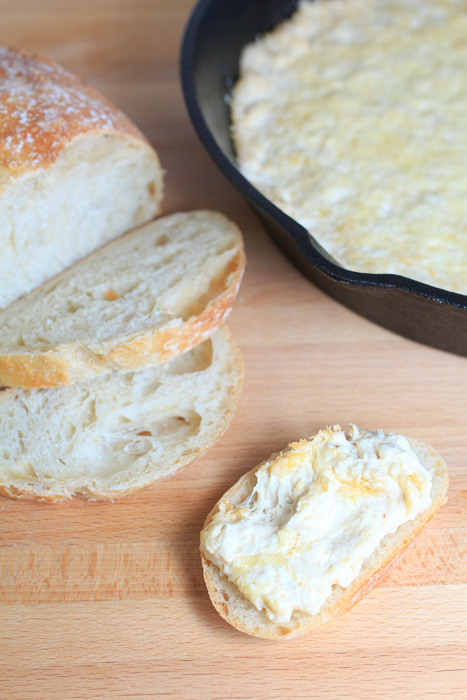 8 ounces cream cheese, softened
½ cup light sour cream
8 ounces lump crab
1 tablespoon mayonaise
1 teaspoon Old Bay seasoning
½ teaspoon garlic powder
½ teaspoon onion powder
½ cup shredded sharp cheddar cheese
Preheat the oven to 325 degrees F.
In a medium mixing bowl combine all the ingredients except the cheddar cheese.
Lightly coat a casserole dish or cast iron skillet with cooking spray and add the crab mixture.
Evenly spread the cheddar cheese over the top of the crab mixture.
Bake for 25-30 minutes. Serve warm with slices of crusty bread or buttered crackers.