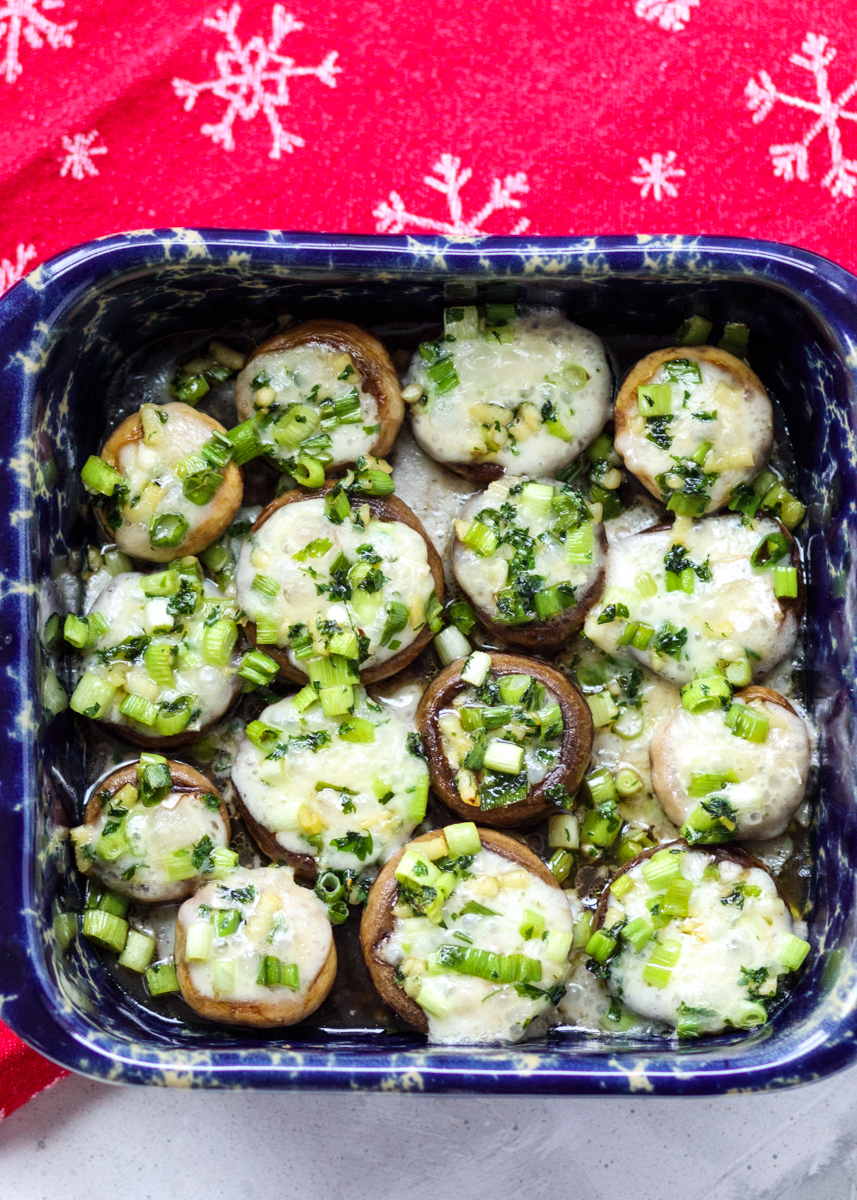 Do you cook from cookbooks often? I have a few cookbooks that I've made countless recipes from and have shared on here: Rachael Ray's Look + Cook, The Perfect Scoop, Cook This, Not That! and Pati's Mexican Table. Then I have a whole bunch of cookbooks that I've drooled over the pages of many, many times, but that I have yet, years later, to make any of the recipes. Every year I say that this will be the year I cook from all the cookbooks I've never used before, but this year I mean it and I'm already off to a great start! In addition to a few recipes I have picked out for the blog, like these epic Brie-Stuffed Mushrooms, I thought maybe I would be more motivated if I turned over some of the selection power to Matt.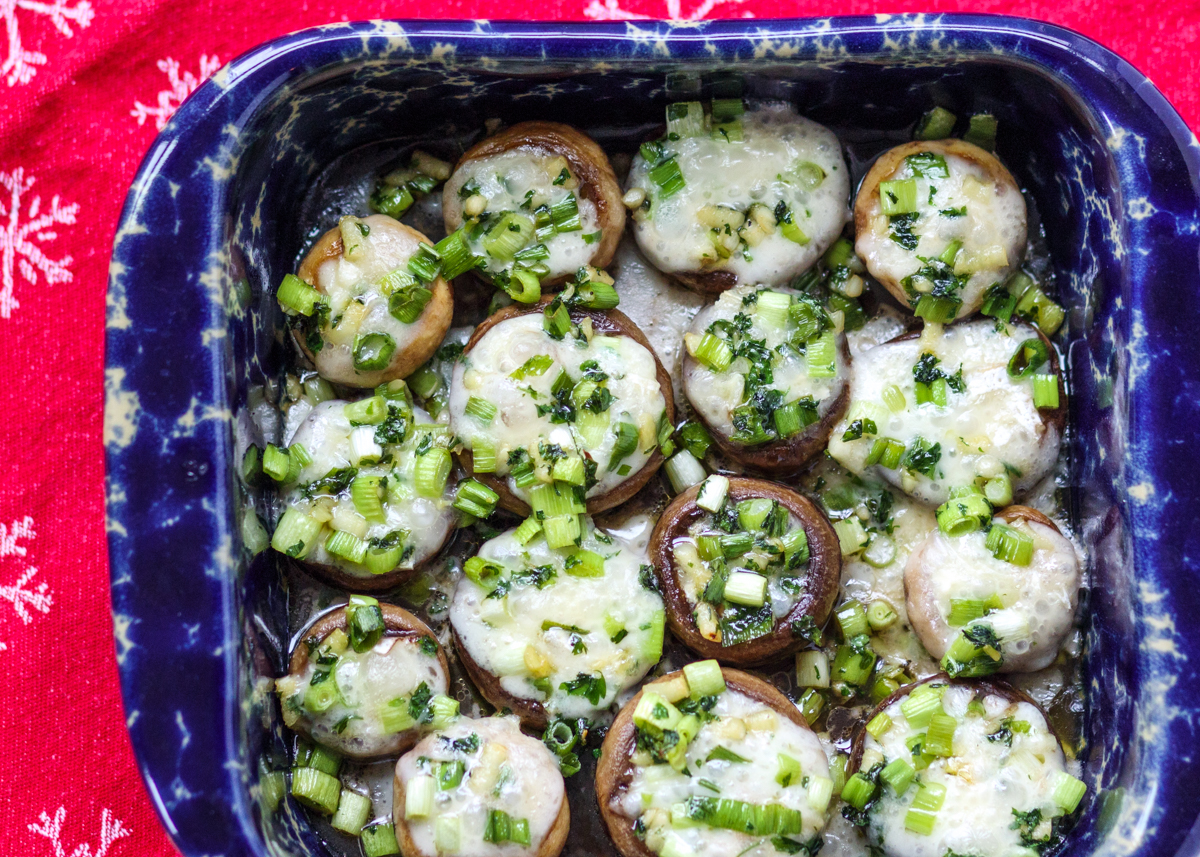 Last month Matt picked a cookbook I haven't cooked anything from yet along with a recipe from that book and then we cooked it together. It wasn't for the blog so there was no pressure for it to look good or to be made during daylight hours for photograph reasons. January's pick was an Eight-Hour Skirt Steak with Balsamic Mushrooms from Sous Vide at Home, which he had gotten me last year. Matt cooked most of the dish himself and it was incredible! This month, Matt picked the Half Baked Harvest Cookbook, who is one one of my favorite food bloggers, and we're going to be making her Farmhouse Cheddar and Angel Hair Frittata next week. Yum – I can't wait to try it! I'm liking this new monthly tradition, although if any of the recipes become new favorites then I of course will have to re-make them to share with you all!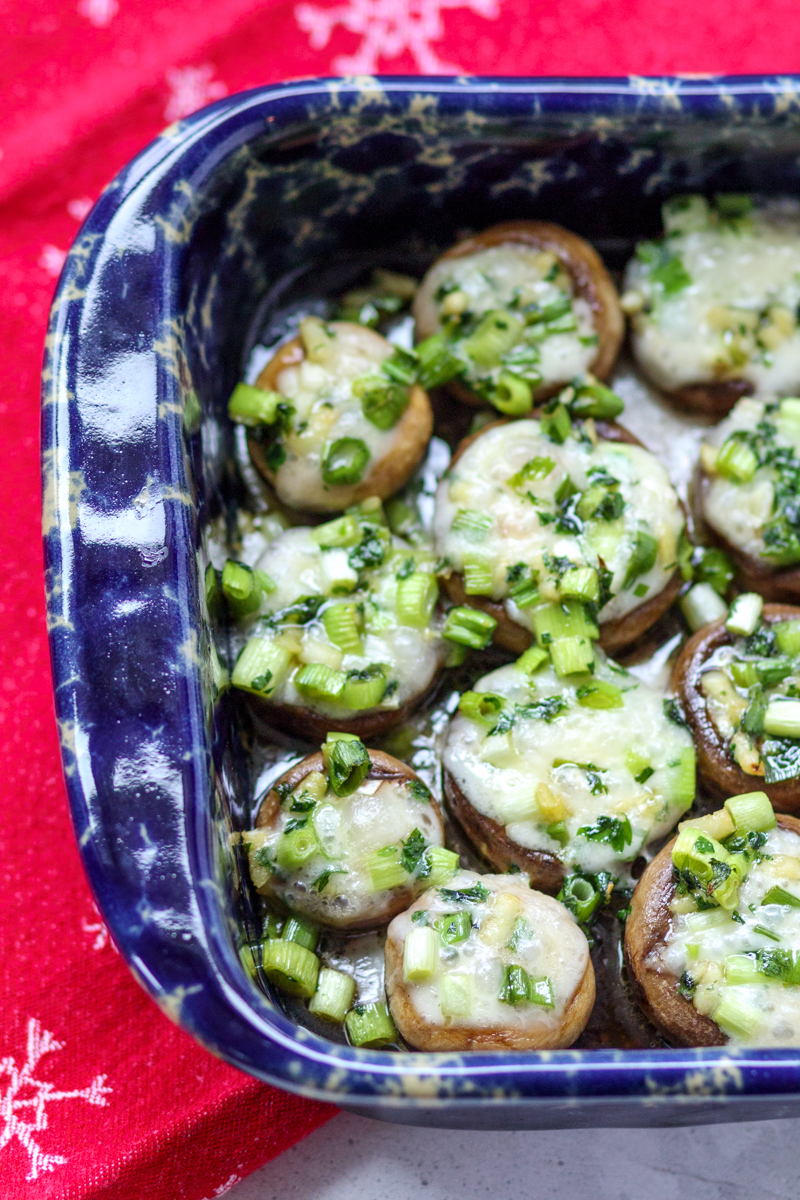 Today I'm sharing these cheesy, garlicky and buttery Brie-Stuffed Mushrooms from The Pioneer Woman Cooks: Food from My Frontier, which is Ree Drummond's second cookbook. Button mushroom caps are lightly sautéed in butter before being stuffed with chunks of creamy brie cheese and baking in the oven. The best part is the sautéed parsley, garlic and green onions that get poured overtop the mushrooms.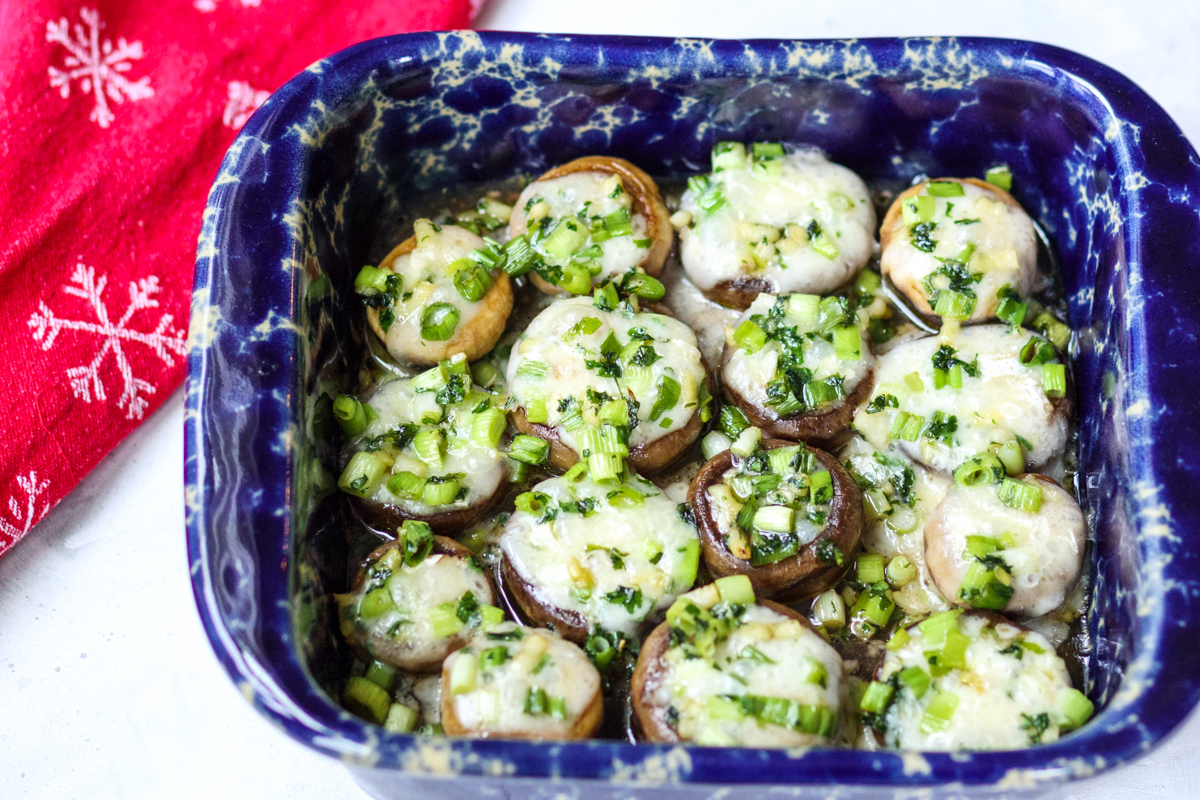 This party appetizer is so simple, but looks really fancy, making it perfect for the holidays or even an Oscar party! According to Ree, "Guests will kiss you and demand to be invited back next time" so make sure you make these mushrooms for company you like!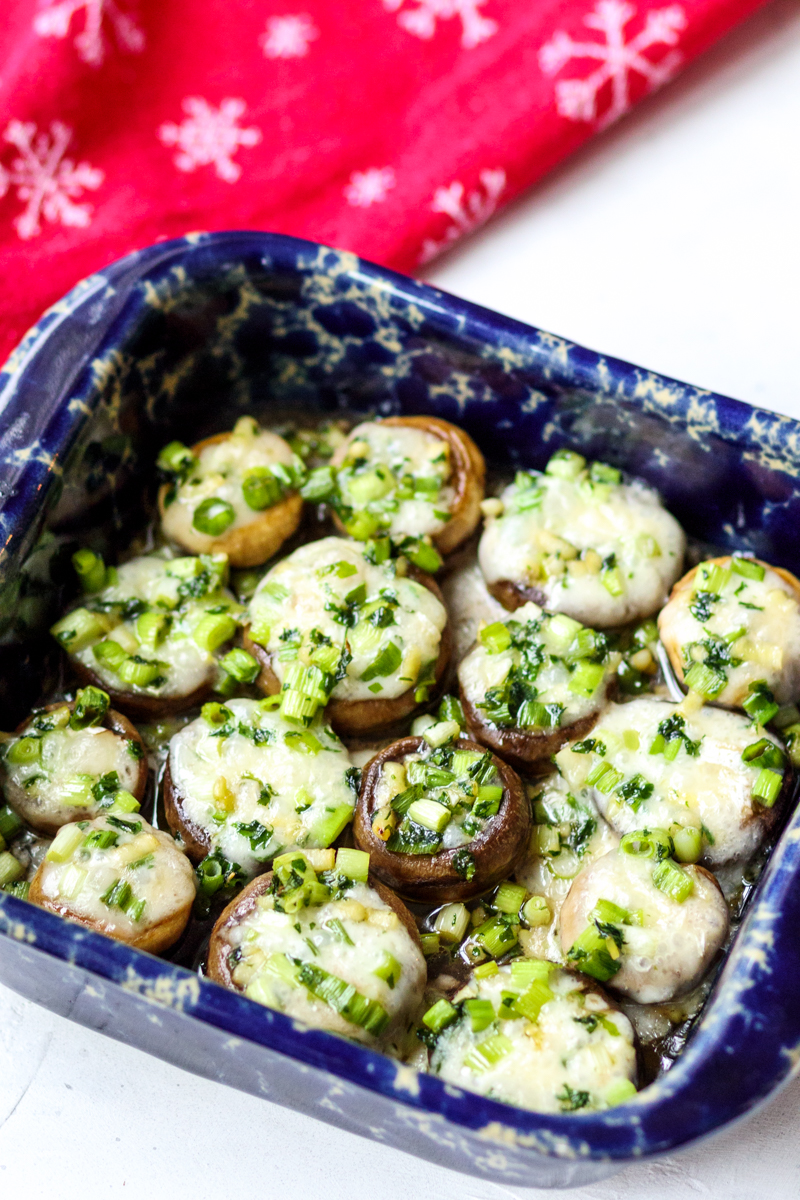 Are you excited for the Oscars? Matt and I missed all the best picture nominees in theaters except for Black Panther, so we're going to be streaming some of them this weekend to try to catch up. This article shares where to watch all the best picture nominees if you're interested. Have a great weekend, everyone!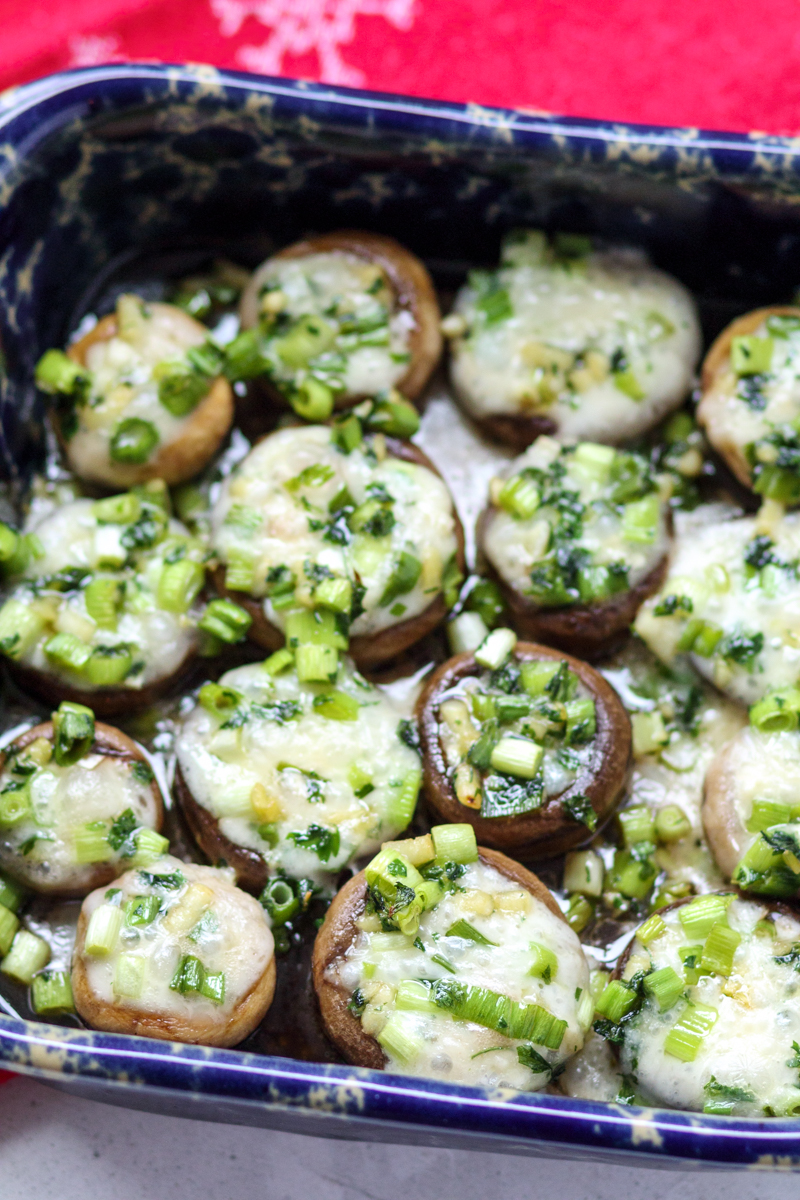 Brie-Stuffed Mushrooms
Ingredients
12 ounces white button mushrooms, washed and stems removed
4 tablespoons unsalted butter
¼ cup chopped flat-leaf parsley
4 garlic cloves, minced
4 scallions, ends removed and sliced
Splash of white wine (optional)
8 ounces Brie cheese, cut into bite-size chunks
Salt and pepper
Directions
Preheat the oven to 350 degrees F.
In a large skillet over medium heat, melt the butter then add the mushroom caps. Toss the mushroom caps in the melted butter. Lightly season with salt and pepper then let sauté for a minute. Remove from the mushrooms from the skillet. Add the parsley, garlic and scallions to the skillet. If you're using the white wine, add it now. Cook for 1-2 minutes, stirring frequently, then remove from the heat.
Place the mushroom caps, stem-side up, in a baking dish. A square baking pan or pie dish works well. Add a chunk of brie to the opening of each mushroom cap then pour the parsley mixture over the top. Bake until the cheese has melted, about 15 minutes. Serve them after they've cooled slightly.
Recipe from

The Pioneer Woman Cooks: Food from My Frontier

.
Some of the links above are affiliate links, which means I may receive a small commission for my referral. This does not affect the retail cost of the item. Thank you for supporting Lemon & Mocha!