Apple Nachos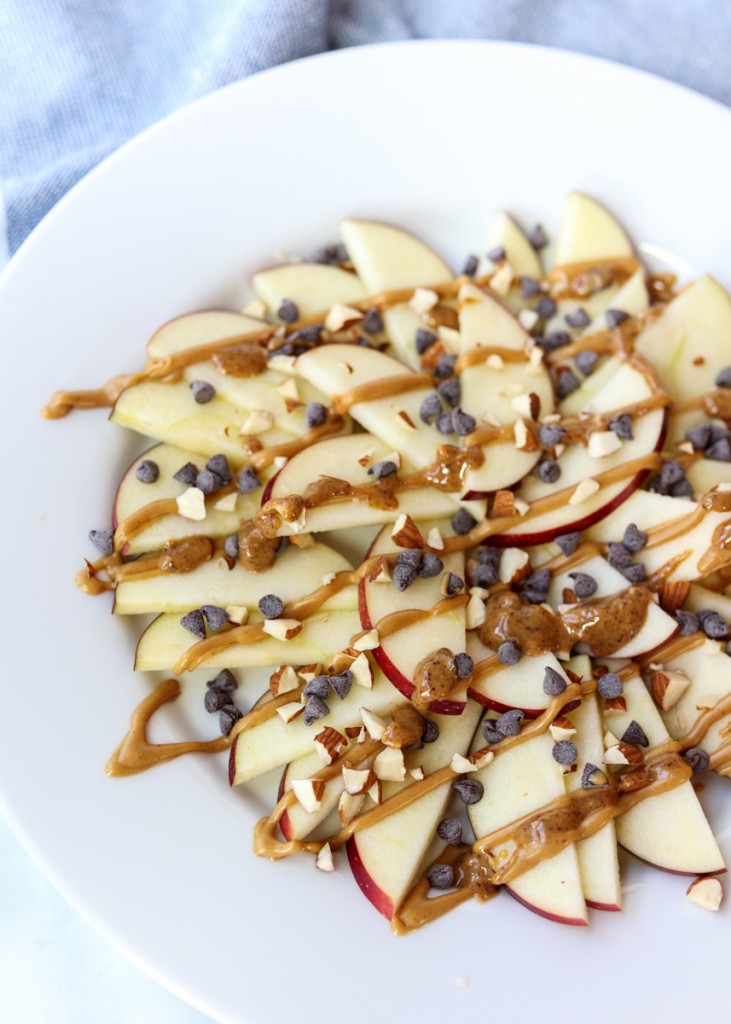 Happy 2019! I'm kicking off the new year, and Lemon and Mocha's month of healthy recipes, with a quick and easy snack. Everyone defines healthy differently, but when I'm trying to eat well I try to minimize processed food as much as possible. This is one of the biggest challenges for me, especially when it comes to snacks. However, when I have fun snacks like these Apple Nachos, especially if there's some chocolate involved, it makes everything so much easier.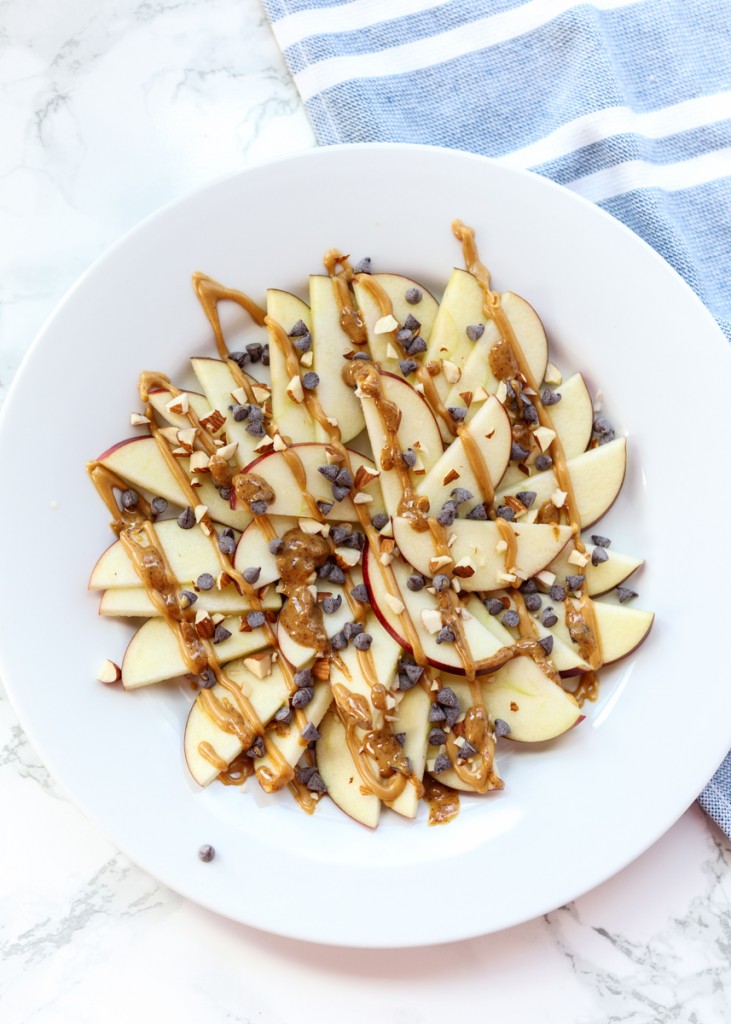 I had seen variations of apple nachos on Instagram and Pinterest, but I never got around to making myself some. I don't know what took me so long since I love dipping my apples in peanut butter.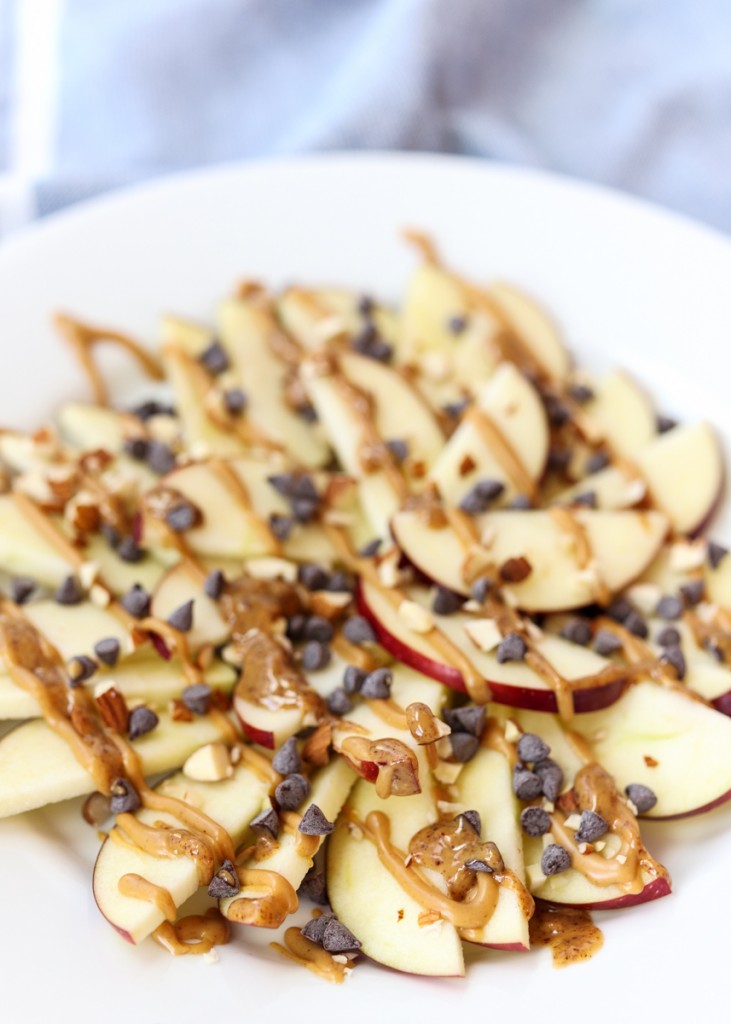 I wasn't sure how everything was going to stay on the little apples slices, but from the first wedge I was completely hooked! The peanut butter drizzle helped the chopped almonds and mini chocolate chips stick to the apple wedges and I cut them really thin so I would have even more "nachos" on my plate.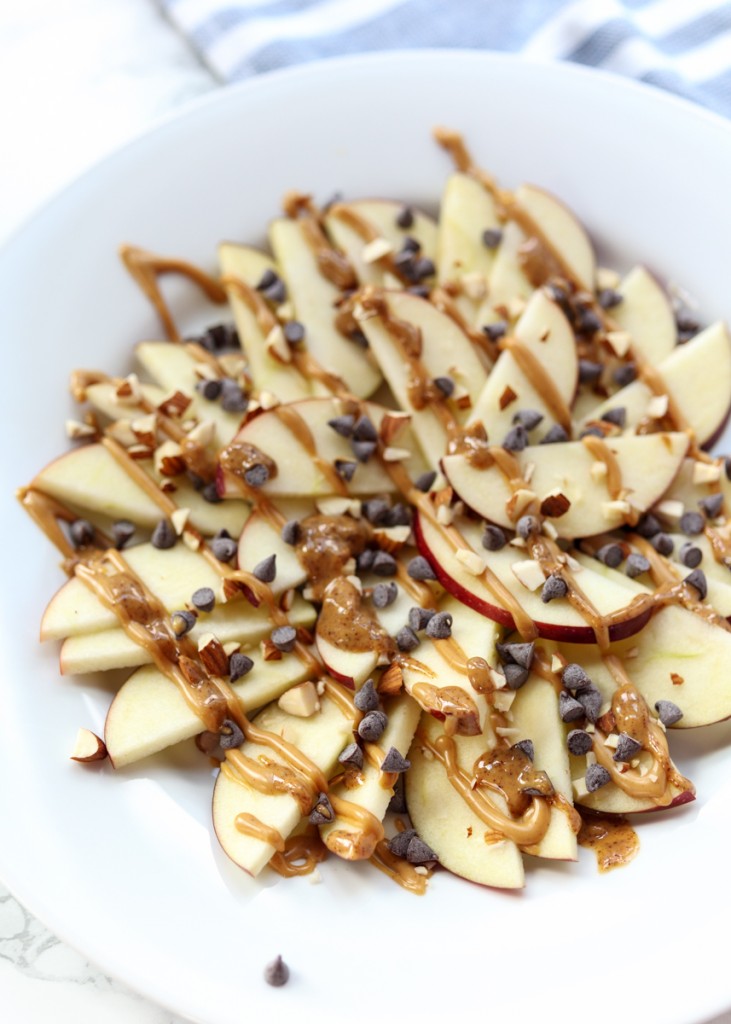 You all know by now how I feel when it comes to food variations and these apple nachos are the perfect vessel to get creative with your toppings. You can use any nut or seed butter you like – I have a little almond butter drizzled on there as well – and then the rest of the choices are up to you! Some other topping ideas are Greek yogurt, any type of nut, shredded coconut, granola, berries, chia seeds, pumpkin seeds… I could go on forever! When I first made these, my initial plan was to save half for Matt, but once I started eating them there was no way they were surviving until Matt got home.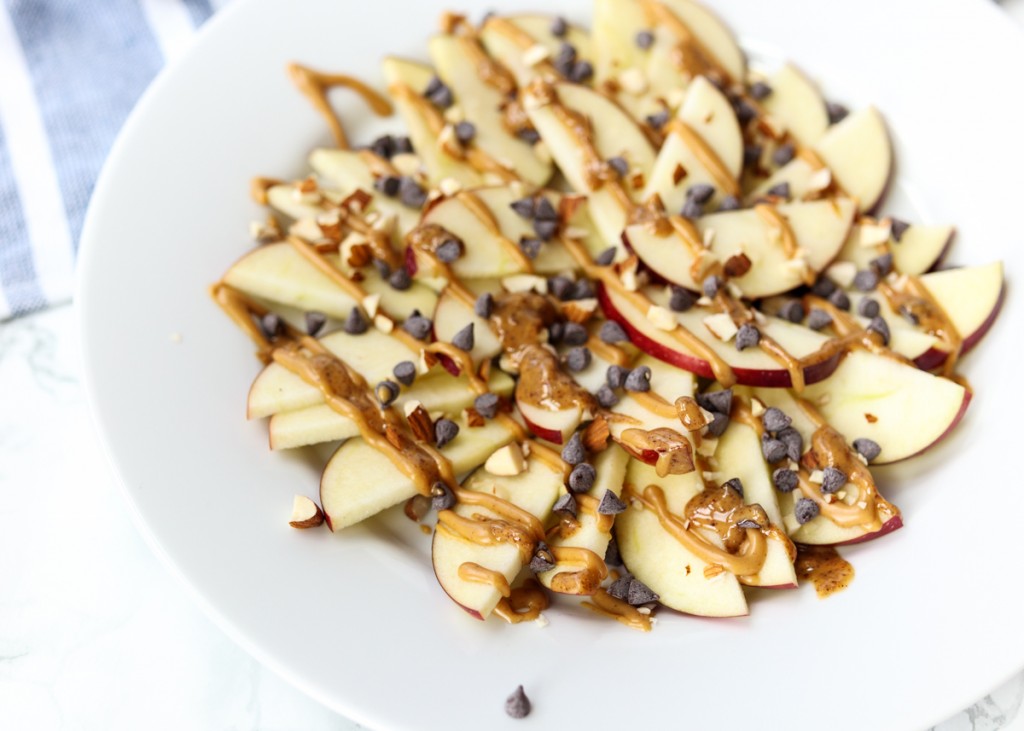 I hope this recipe helps inspire your snack time! I have a dinner recipe I'm sharing tomorrow that has already been on repeat in our house so stay tuned.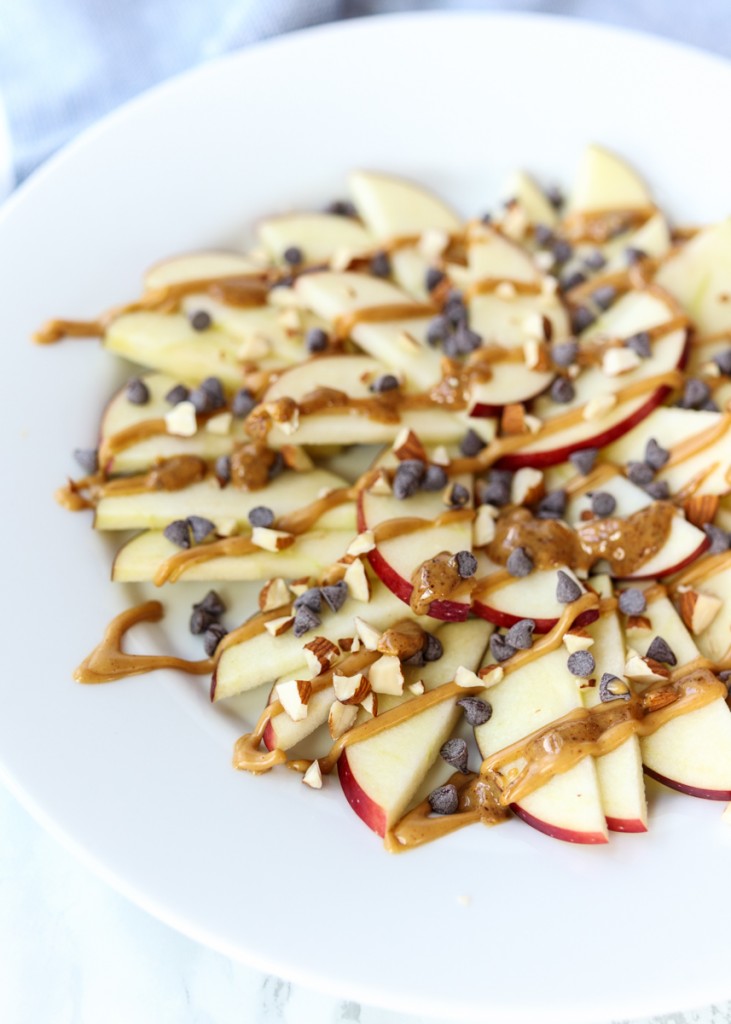 Apple Nachos
Ingredients
1 large apple, cored and sliced
1 tablespoon peanut butter or preferred nut/seed butter
1 tablespoon mini chocolate chips
1 tablespoon chopped almonds
Directions
Lay the apple slices down on a plate. Drizzle the peanut butter over top. If your nut or seed butter is too thick to drizzle, warm it for 20-30 seconds in the microwave. Top with the mini chocolate chips and chopped almonds.