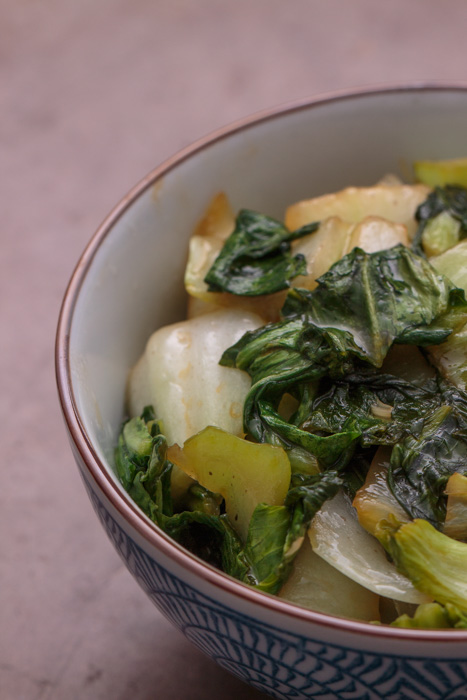 I have two more simple dinner recipes here for you on Lemon & Mocha this week. First up is the third solution for my quick and healthy vegetable side dish dilemma. Asparagus with creamy orange sauce, steam-sautéed broccoli and now garlicky bok choy. I had never cooked with bok choy before this recipe, but I love vegetables so I was excited to try something new.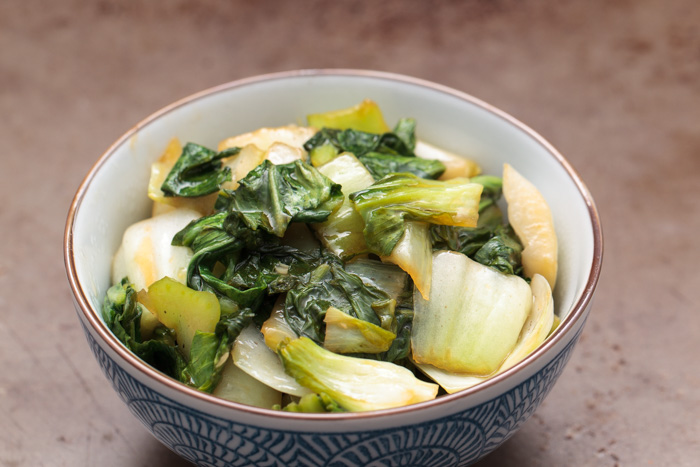 Matt and I enjoy cooking Asian stir-fries, but we get tired of always using broccoli and snow peas for our green vegetables. This garlicky bok choy is a delicious solution.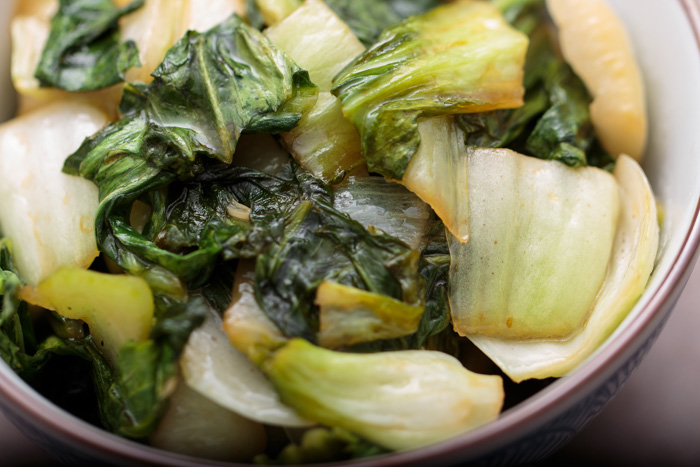 The vegetable itself is really mild so it takes on the flavor of the garlic and the soy sauce really well.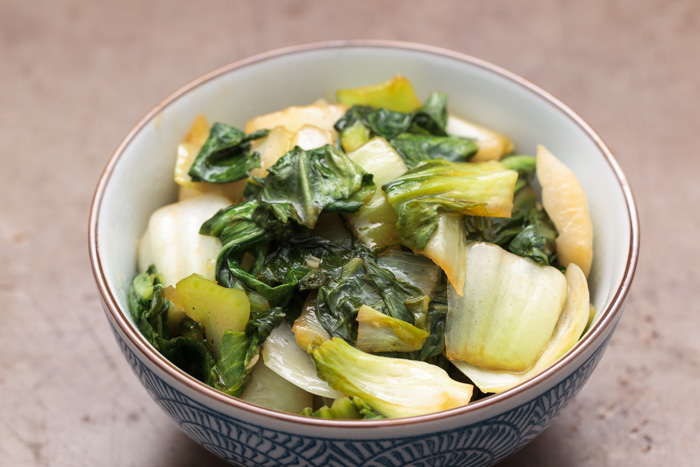 Did I mention that this recipe took less than ten minutes from start to finish? Talk about a simple dish!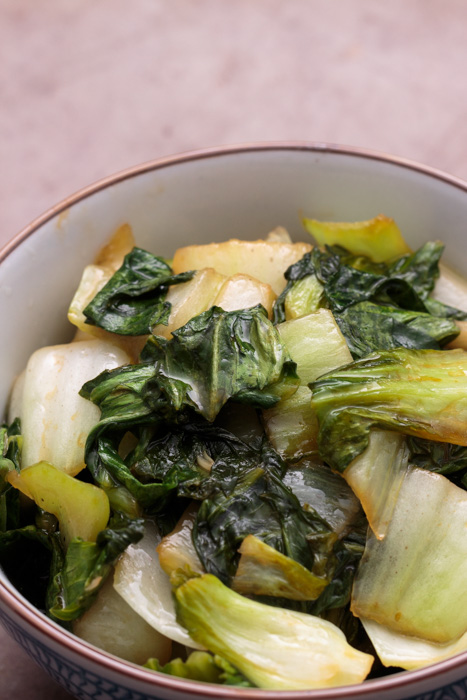 Do you have a quick vegetable dish that is a staple in your kitchen? I'd love to try them out!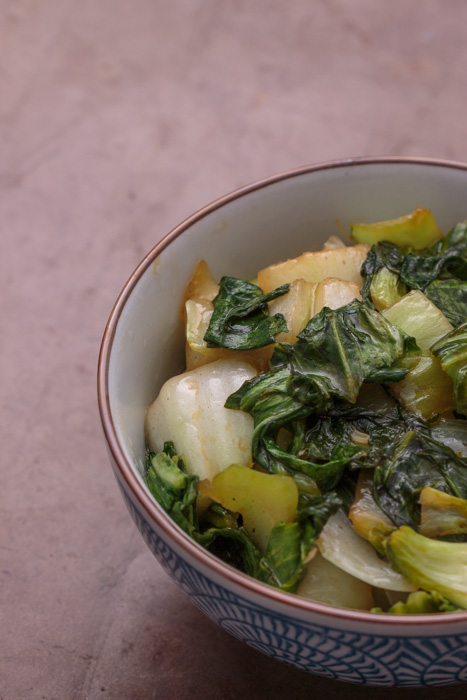 Garlicky Stir-fried Bok Choy
Ingredients
3 tablespoons chicken or vegetable broth
1 tablespoon low sodium soy sauce
½ teaspoon cornstarch
1½ tablespoons canola oil
4 cloves garlic, thinly sliced
1¼ pounds bok choy, ends trimmed and discarded, stalks and leaves cut into 1" pieces (halve the stalks lengthwise if more than 1" wide); keep stalks and leaves separate
Salt and pepper
Directions
Whisk together the broth, soy sauce and cornstarch in a small bowl until the cornstarch dissolves. Set aside.
Heat the olive oil and garlic in a large skillet over medium-high heat. When the garlic begins to sizzle add the bok choy stalks. Stir frequently for 1 minute then add the bok choy leaves and prepared sauce.
Stir the bok choy and cook for 2 minutes. Remove the skillet from the heat when the bok choy is crisp-tender. Season with salt and pepper according to taste.
Recipe slightly adapted from

Brassicas: Cooking the World's Healthiest Vegetables

.