Sautéed Snow Peas with Cranberries & Walnuts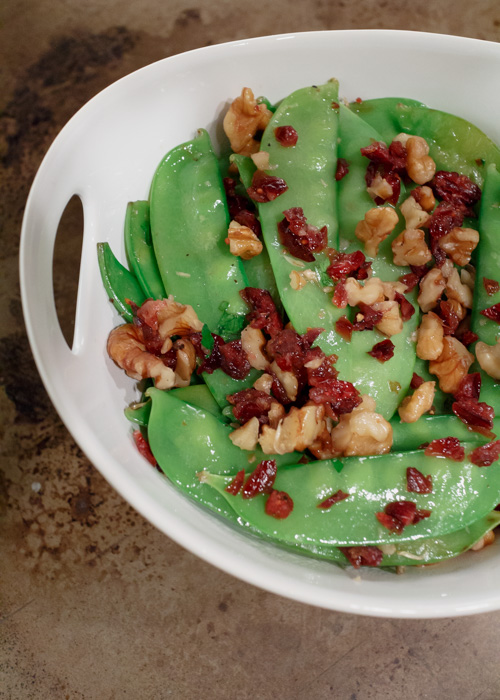 I love discovering new ways to cook up my favorite vegetables instead of my usual steaming or roasting methods. When I came across these snow peas with toasted walnuts and dried cranberries I knew I had to make them. The flavor profile screams fall and nicely complements the dry rubbed roast pork tenderloin I posted last week.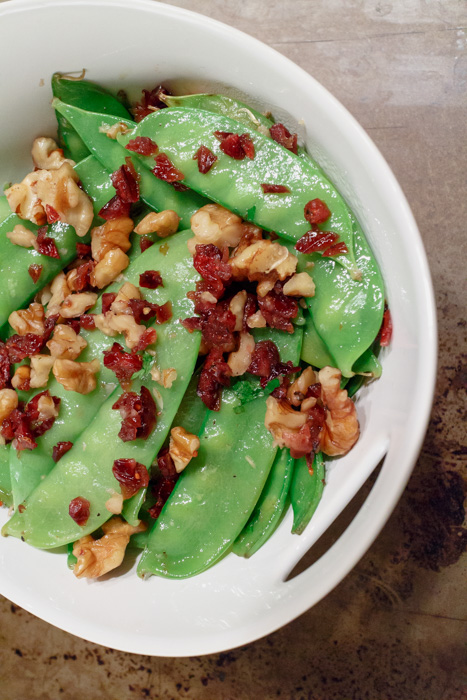 I like to cook the snow peas until they are just tender, but still have plenty of crunch so the little peas pop out of the pods when you bite into them. It's the little things, folks. This side dish can be made in less than 10 minutes making it a huge keeper in my book.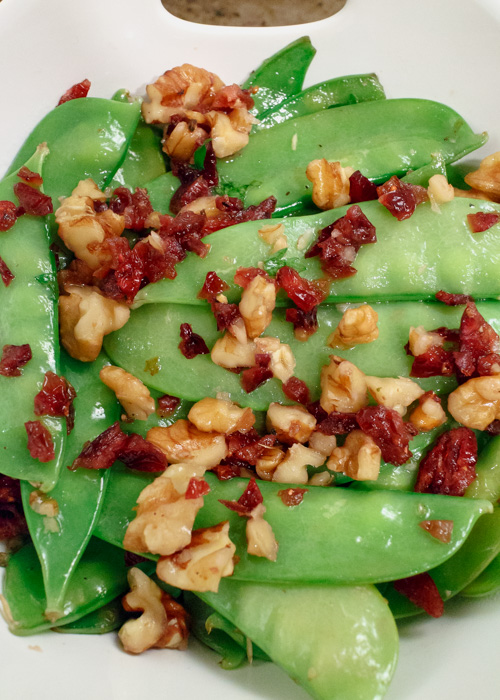 The tartness of the dried cranberries and lemon juice pairs well with the nutty earthiness of the toasted walnuts.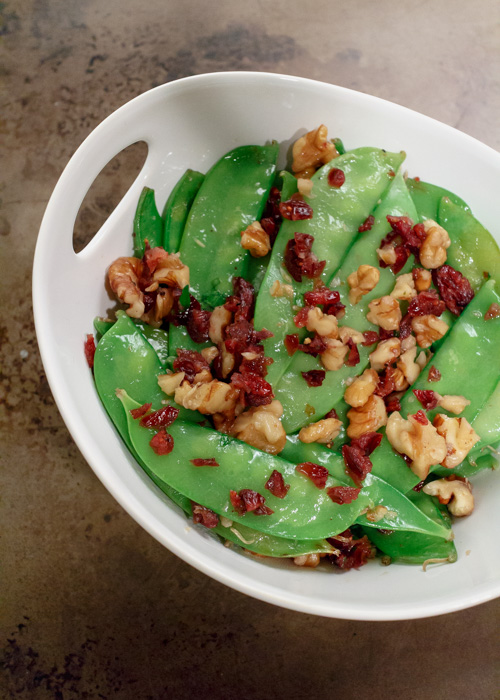 I used the same dried orange cranberries I bought from Trader Joe's that I used in my fall trail mix and that hint of orange seemed to make the dish even more flavorful. If you aren't able to find orange cranberries you could try substituting half the lemon juice for orange juice or adding just the faintest amount of orange zest to the finished peas.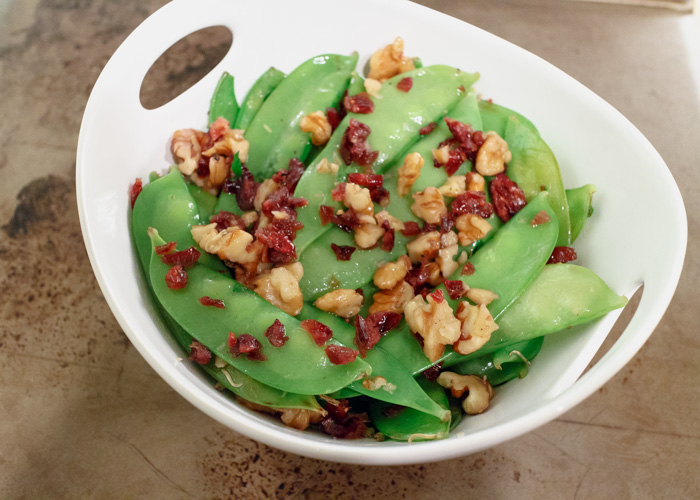 Ingredients
1 tablespoon olive oil
12 ounces snow peas
½ teaspoon salt
Juice of ½ lemon
⅓ cup walnut halves, toasted and chopped
1 tablespoon chopped dried cranberries
1 tablespoon chopped fresh parsley
Salt and pepper
Directions
Heat the olive oil in a large pan over medium-high heat. Add the snow peas and sauté until bright green, but not floppy, about 5 minutes.
Add the rest of the ingredients and season with salt and pepper to taste. Serve hot.
Recipe from

Vegetarian for a New Generation:  Seasonal Vegetable Dishes for Vegetarians, Vegans, and the Rest of Us

.