Fall Trail Mix with Pumpkin Spiced Pepitas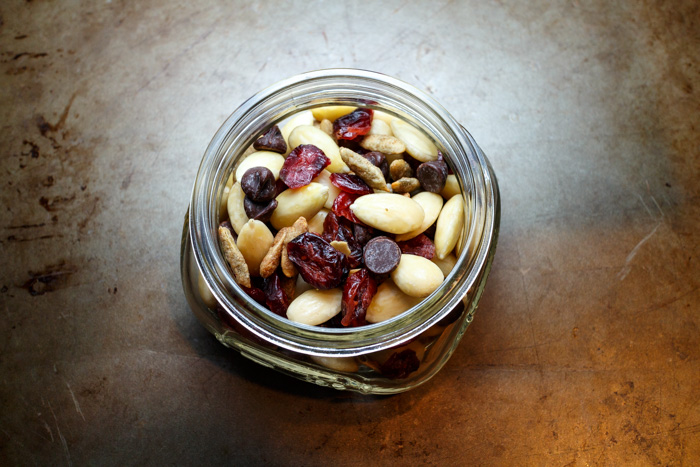 October and the following two months often become a slippery slope for me due to my sweet tooth and general food obsession. There's my birthday, Halloween, Thanksgiving, holiday parties, work potlucks, and Christmas, making it incredibly hard to try and eat well.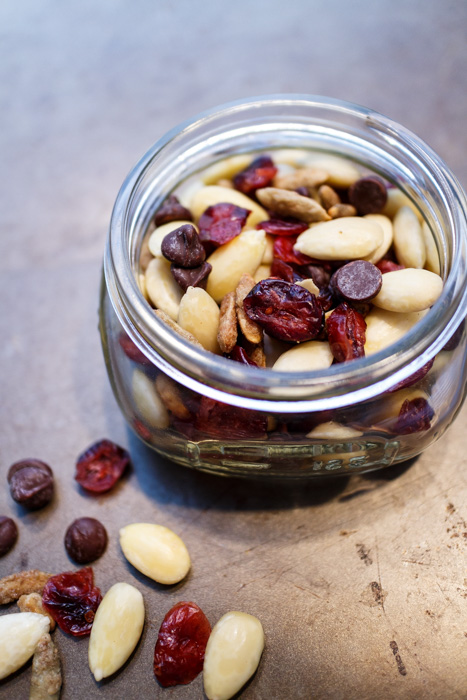 I'm sure most people can relate so with Halloween coming up tomorrow I got to work trying to come up with a healthy snack. Well, healthier than bags of candy bars.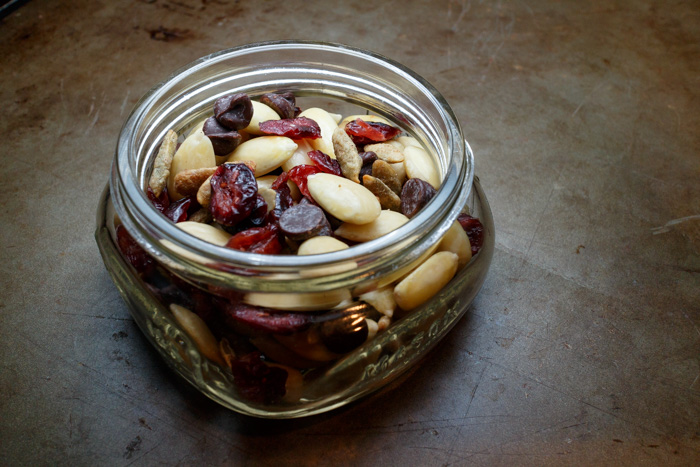 Then it dawned on me to make a homemade trail mix full of delightful fall flavors. You can mix and match with whatever you have on hand or enjoy. I loaded mine up with dried orange cranberries, spiced pumpkin seeds and blanched almonds.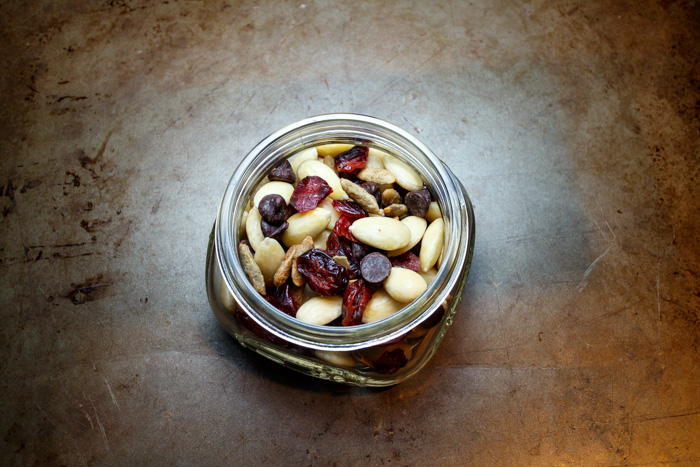 I of course snuck in just a little bit of chocolate because Halloween wouldn't be the same without it. But it's dark chocolate so it's healthy! Thank goodness for those antioxidants.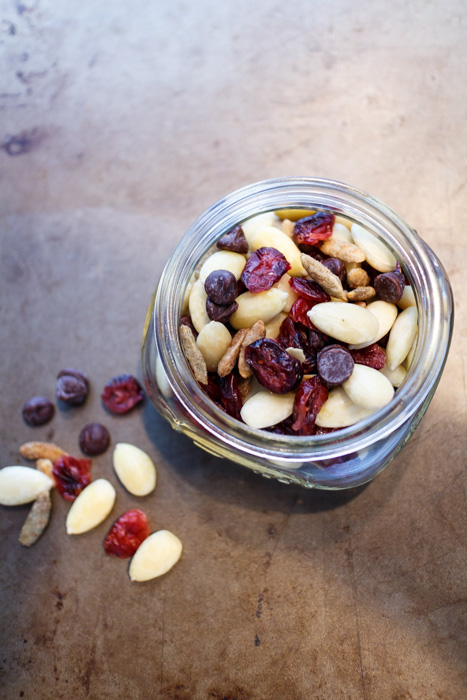 My mom always used to pack us homemade trail mix when we would go hiking and I'm sure she would love this mix. Perfect for on the go, munch on some during your next road trip, movie night or to avoid eating all the leftover Halloween candy.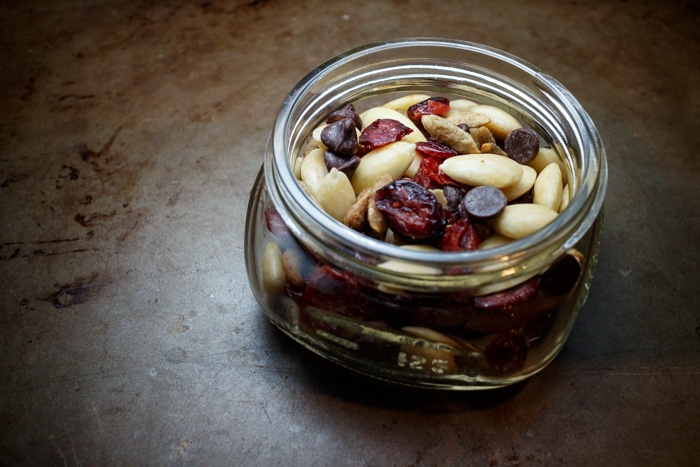 Fall Trail Mix
Ingredients
¾ cup pepitas
1 teaspoon vegetable oil
1 tablespoon sugar
⅛ teaspoon ground cinnamon
⅛ teaspoon ground nutmeg
⅛ teaspoon allspice
1 cup blanched almonds
½ cup dried orange cranberries, or another tart dried fruit of your choosing, such as dried cherries
⅓ cup semisweet chocolate chips
Directions
Preheat the oven to 375 degrees F. Line a baking sheet with parchment paper and set aside.
Toss the pepitas with the vegetable oil then spread evenly on the prepared baking sheet. Bake until the pepitas browned and crisp, about 10-15 minutes, making sure to stir every 5 minutes. Once browned, remove the pepitas from the oven then toss with the sugar, cinnamon, nutmeg and allspice. Let the seasoned pumpkin seeds cool.
Toss together the cooled pumpkin seeds, almonds, orange cranberries & chocolate chips.
Notes
You can find dried orange cranberries & pumpkin spiced pepitas at your local Trader Joe's.