Halloween Recipe Roundup
Happy Halloween! I hope you have a delightfully spooky day full of festive decorations, scary movies, laughter and of course delicious food. To help give you a little Halloween inspiration I compiled a list of the best Lemon & Mocha recipes for your Halloween party, pre or post trick-or-treating meal, or quiet night at home. Halloween is one of my favorite holidays and that's probably 99% due to my extreme love of candy. The rest is a result of all my great Halloween memories, such as dressing up in matching clown costumes with my dad, building a crazy haunted house with my brother and going on a nighttime ghost tour in Salem with Matt. So make some great memories this Halloween, as well as some tasty treats to go along with them!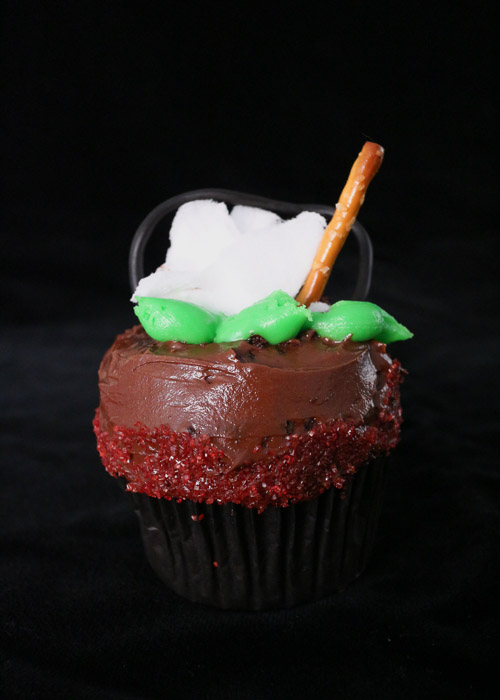 Halloween Witches' Cauldron Cupcakes. Spooky, whimsical and indulgent, these fun cupcakes will bring a smile to everyone's faces- especially after they bite into them.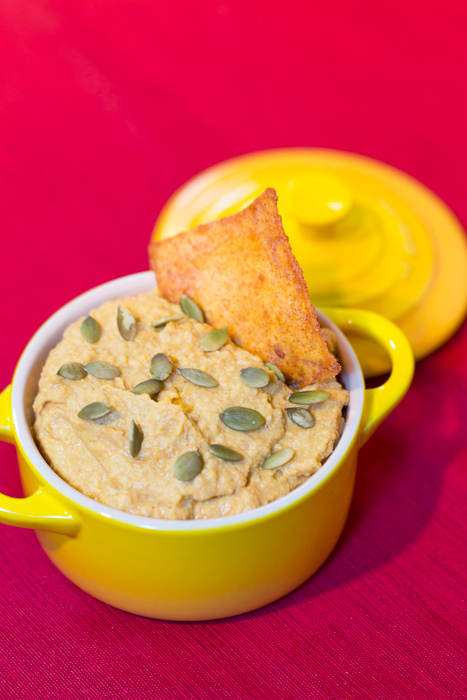 Pumpkin Hummus. This smooth hummus is perfect with cinnamon pita chips. Could the color be any better for Halloween? Beautiful!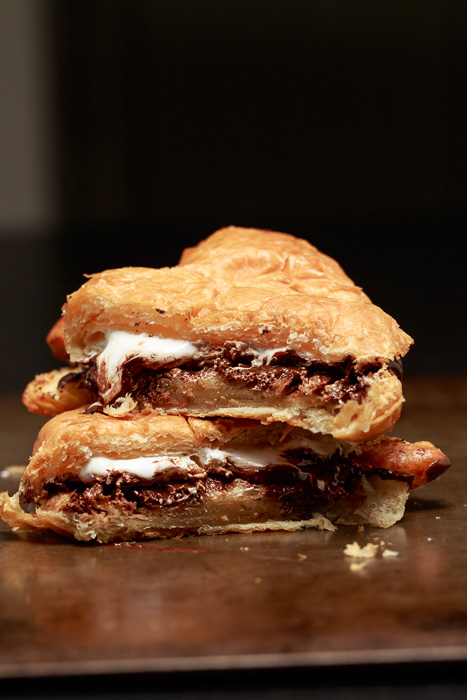 Croissant S'mores. Use the leftover Hershey bars (or maybe even a Reese's peanut butter cup!) to make these indoor croissant s'mores.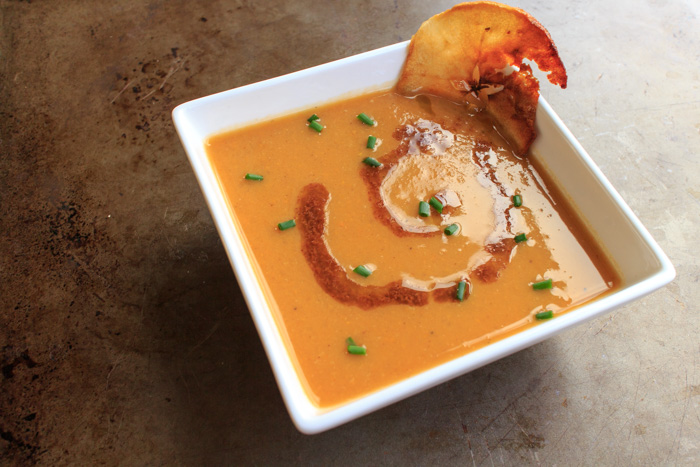 Spiced Sweet Potato & Apple Soup. Cozy up with this flavorful and healthy spiced sweet potato and apple soup.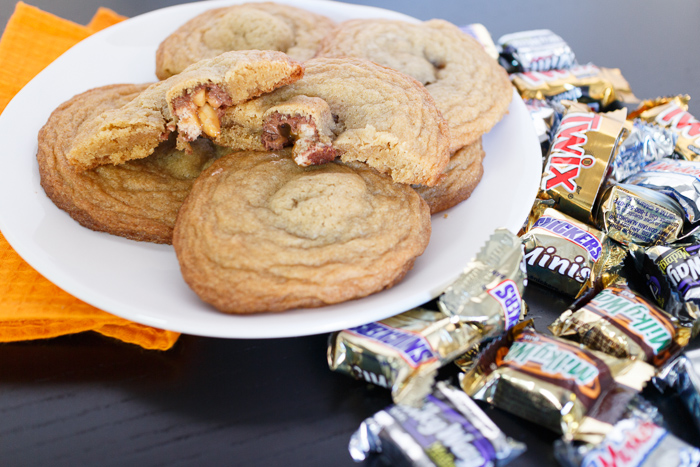 Leftover Halloween Candy Cookies. Eating candy is great, but eating candy stuffed inside a chewy cookie? Way better!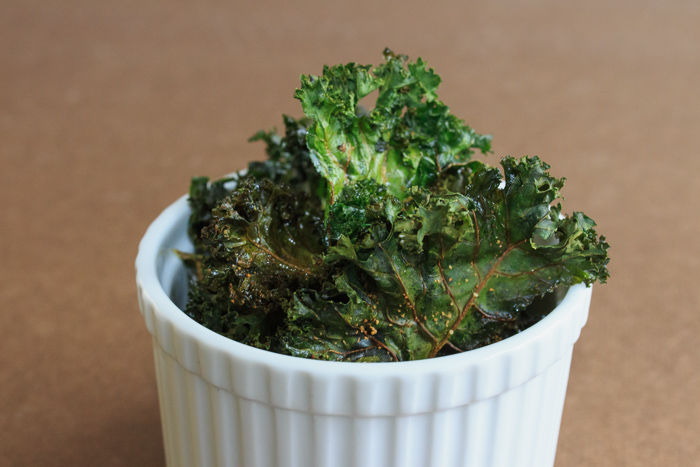 Crispy Baked Kale Chips. Munch on a healthy snack that is crispy and salty to keep your hand out of the candy bowl.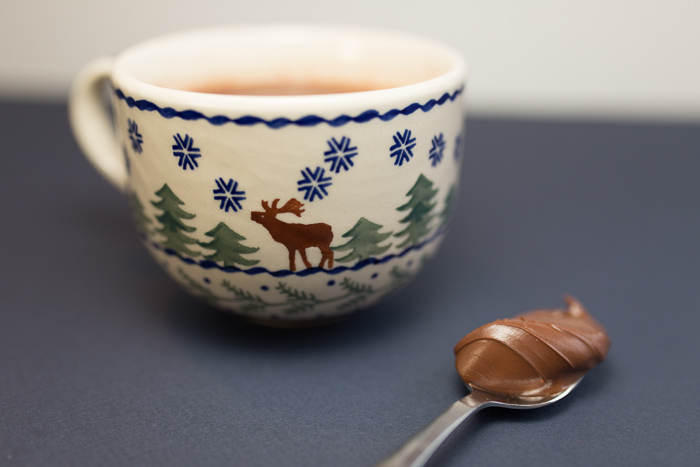 Spiked Hazelnut Hot Chocolate. Warm up with this velvety hot chocolate. Spiked for the adults and regular chocolately goodness for the kids!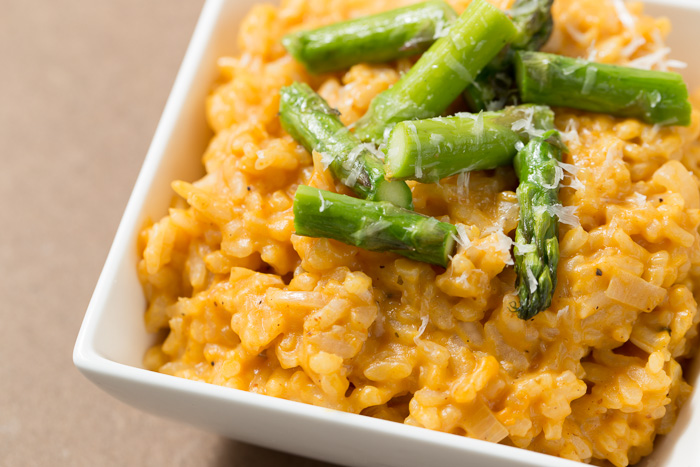 Pumpkin Risotto with Roasted Asparagus. Load up on fall flavors with this pumpkin risotto with roasted asparagus. Perfect for filling up before a big trick-or-treat session.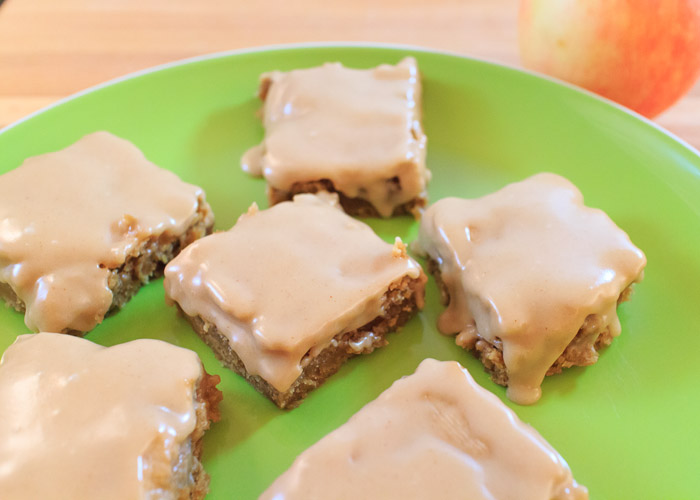 Peanut Butter Apple Bars. My second ever Lemon & Mocha post, these peanut butter and apple bars scream fall, coziness and wow-pass-me-5-more-please.