Crispy Baked Kale Chips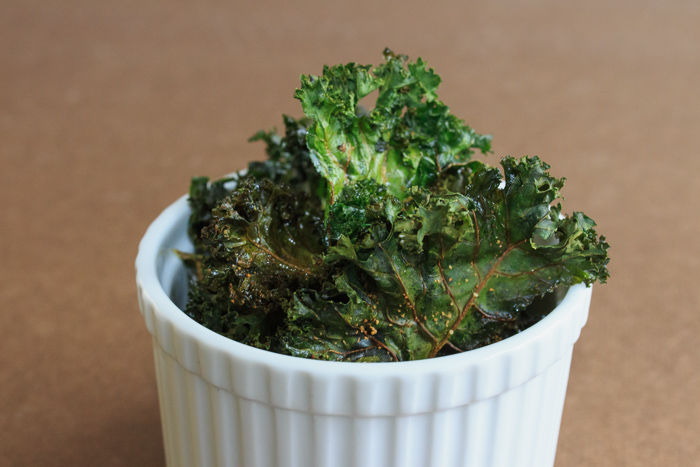 "Cauliflower is really trendy right now," the woman bagging my groceries told me last week, "it's the new kale." She then proceeded to bag the kale I was also buying and told me that I was right on trend. Well, of course that's the only reason I was buying these vegetables along with the other eight or so types of vegetables I was buying! To be trendy, obviously. Nothing to do with the fact that both cauliflower and kale are in season right now, nothing at all.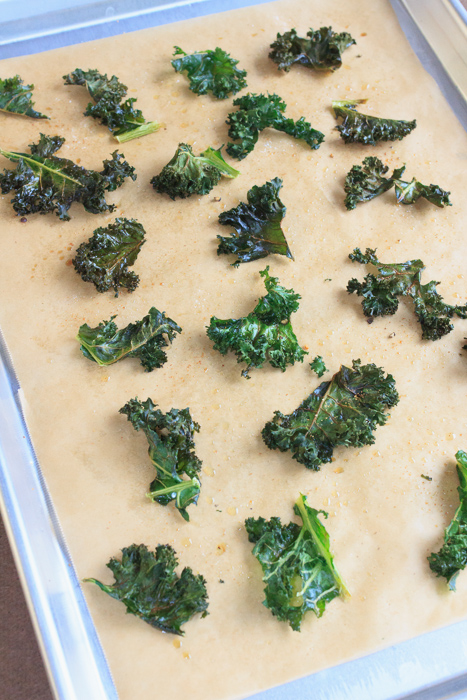 To be honest most of the buzz about food trends confuses me. Certain trends I understand, such as bacon on everything. Yes it has been overdone, but bacon is amazingly delicious and I love that people started pushing the limits for what dishes are acceptable for including bacon. Without this trend you wouldn't be able to find bacon maple donuts and bacon kettle corn in every US city. Then where would we be? Cupcakes on the other hand? Cupcakes have always been delicious and I don't think anyone has ever doubted that. What did we get out of the cupcake trend other than an over-saturation of some good, but mostly bad, cupcake shops? Cauliflower and kale are both in season right now, provide a lot of fabulous health benefits as well as taste yummy when cooked just right so of course it makes sense that they are (or were? or will be?) trendy.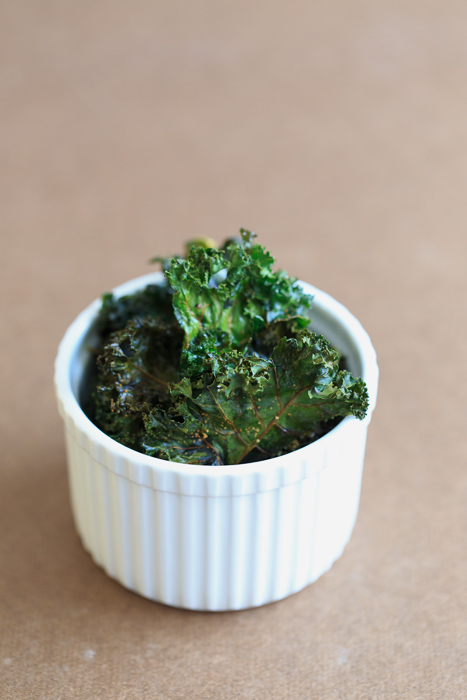 I will get to cauliflower later this week, but for now let's dive into these kale chips. Crunchy, salty and with a hint of spice these kale chips are everything you desire in a snack. Except that they are extraordinarily low in calories and good for you. And not good for you like, "these potato chips were baked not fried so they're super healthy!" Actually good for you. The best part, other than their addictive crunchy texture, is that they take twenty minutes to make and 99% of that is them sitting in the oven. Kale will always be in season during the winter, which makes it forever a winter trend in my mind so time to start snacking trendy!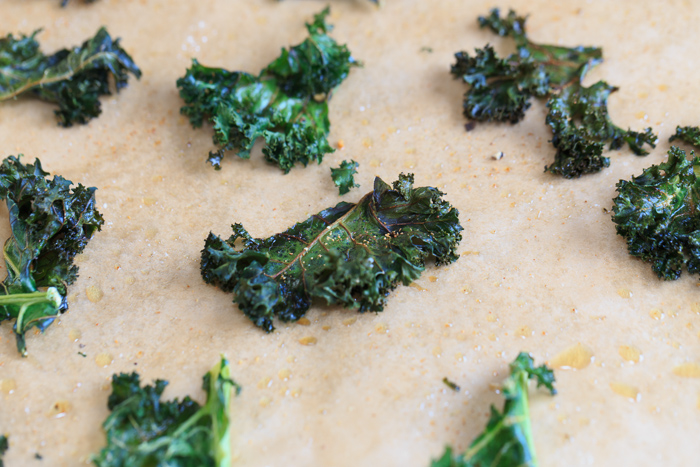 Crispy Baked Kale Chips
Ingredients
1 bunch kale
Olive oil or cooking spray
Salt, pepper and garlic powder to taste
Directions
Preheat the oven to 275 degrees F.
Wash the kale then dry completely.
Cut the thick rib out of the kale then roughly cut the kale into 1" - 1.5" pieces.
Lay the kale pieces in one layer on a baking sheet lined with parchment paper. Lightly spray with olive oil or cooking spray then toss to evenly coat. Do not oversaturate the kale pieces or they won't get crispy.
Sprinkle kale pieces with salt, pepper and garlic powder. Toss to coat.
Bake for 20 minutes.
Recipe from

Melissa d'Arabian
.