Crispy Baked Kale Chips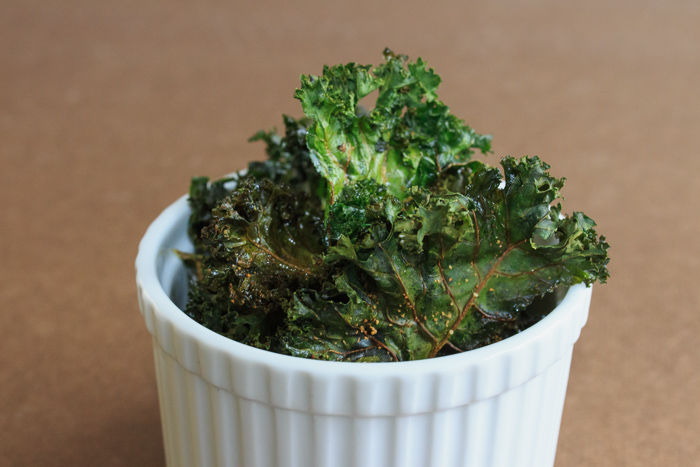 1 bunch kale
Olive oil or cooking spray
Salt, pepper and garlic powder to taste
Preheat the oven to 275 degrees F.
Wash the kale then dry completely.
Cut the thick rib out of the kale then roughly cut the kale into 1" - 1.5" pieces.
Lay the kale pieces in one layer on a baking sheet lined with parchment paper. Lightly spray with olive oil or cooking spray then toss to evenly coat. Do not oversaturate the kale pieces or they won't get crispy.
Sprinkle kale pieces with salt, pepper and garlic powder. Toss to coat.
Bake for 20 minutes.