Croissant S'mores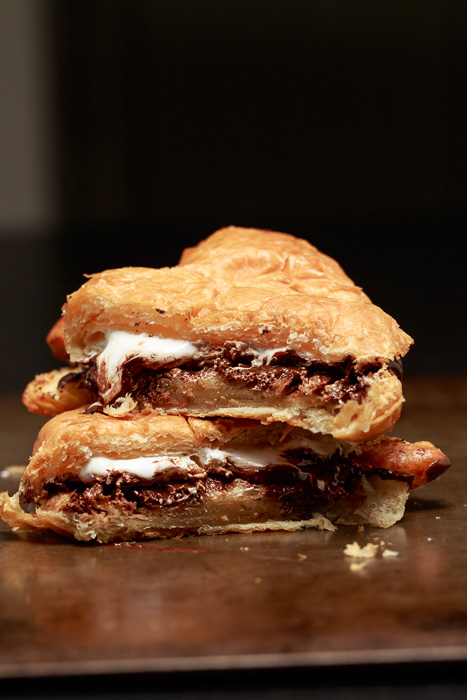 We are officially in summer mode, which can only mean one thing: time for another s'mores post. Whether I have to use an oven broiler, microwave or fire pit I am constantly looking for more ways to sneak s'mores into my diet.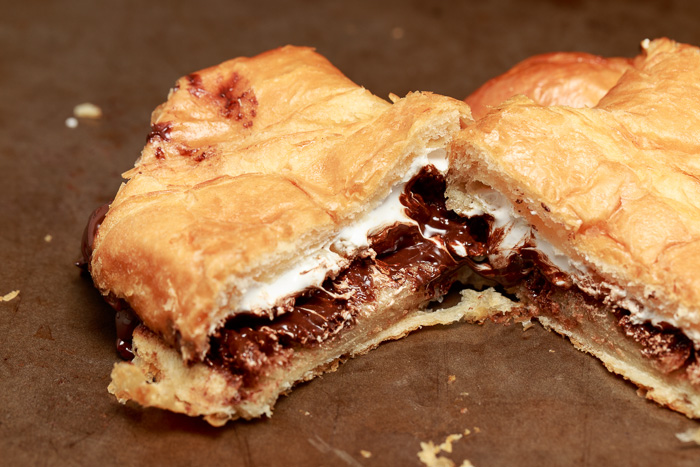 I have posted several different s'mores-flavored desserts on Lemon & Mocha, but I wanted to share something that was purely a s'mores recipe. Of course with a twist to make it blog-worthy. I found my calling with croissant s'mores.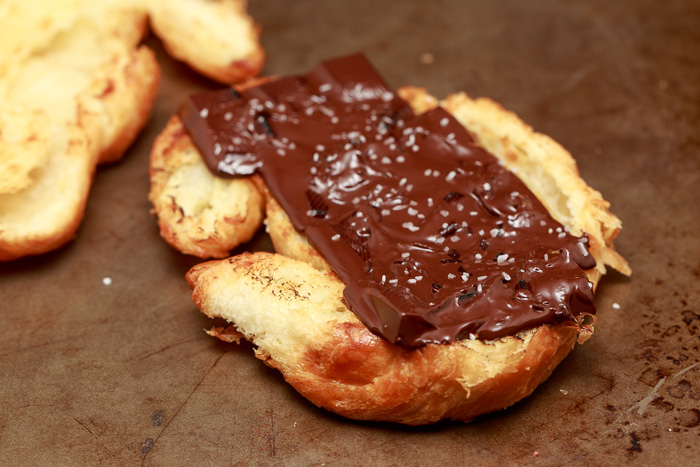 Absent of graham cracker squares, buttery toasted croissant halves serve as the vessel for this scrumptious dessert sandwich. The combination of high-quality dark chocolate and sea salt flakes will literally melt in your mouth.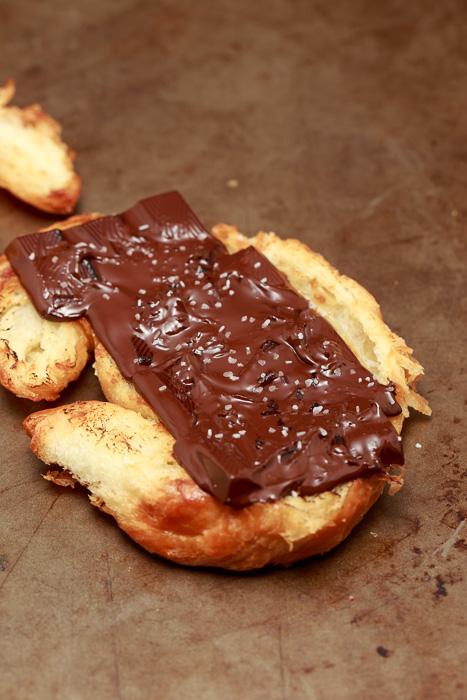 After smearing the sandwich with marshmallow fluff I decided I still wanted the crispy texture and smoky taste you get from traditional s'mores. After some research and tasty experimentation I determined that toasting the marshmallow with a kitchen torch or oven broiler will do the trick just fine.
Although it's hard to top the original s'mores, the pastry lover in me almost prefers this treat. Almost.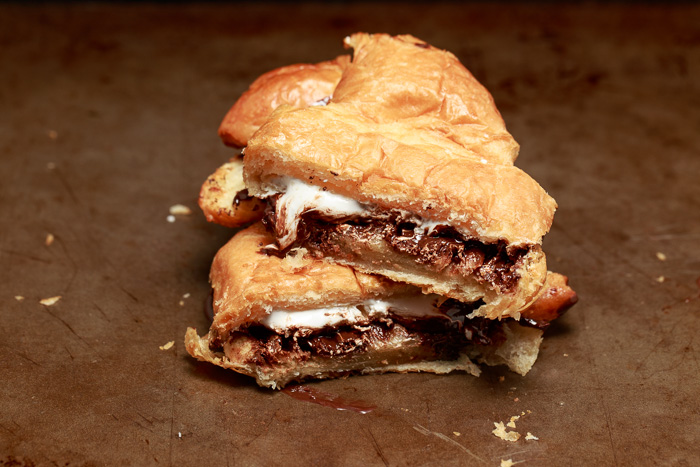 Croissant S'mores
Ingredients
1 croissant, carefully cut in half lengthwise to open it like a sandwich
2-4 squares of high quality dark chocolate
¼ cup Marshmallow Fluff
Pinch of coarse sea salt flakes
Directions
If not using a kitchen torch, preheat the oven to broil. Line a small baking sheet with tin foil and set aside.
Heat a grill pan or skillet over medium heat and lightly coat with cooking spray. Place the croissant halves cut side down on the heated pan and grill until warmed and slightly toasted, about 4-5 minutes. Remove from the heat and place cut side up. If using the broiler place the croissant cut side up on the prepared baking sheet.
Place the chocolate on the bottom half of the croissant. Spread the Fluff on the top half of the croissant. If using the kitchen torch, torch the chocolate until melted and the Fluff until lightly charred. It's ok if it catches on fire, just blow it out! Everyone likes an extra toasted marshmallow. If using the broiler, place the baking sheet on the top rack of the oven and broil until the chocolate is melted and the Fluff is toasted, about 3-5 minutes, making sure you are watching carefully.
Sprinkle the sea salt flakes on the melted chocolate then place the top half of the croissant fluff side down onto the melted chocolate half. Serve and enjoy or devour it right at the counter. I chose the later.