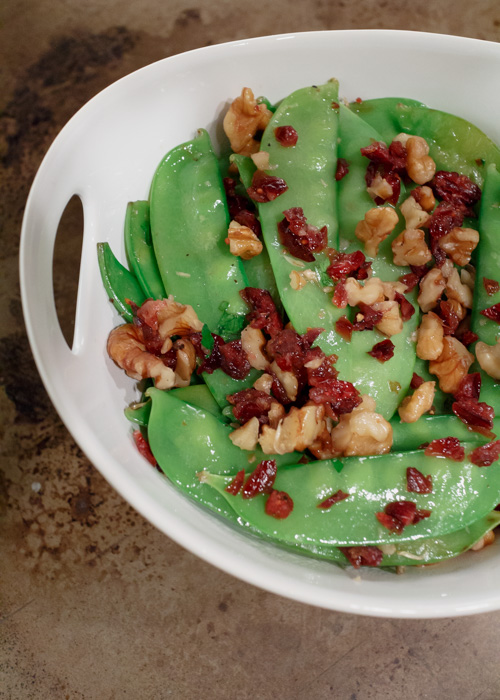 1 tablespoon olive oil
12 ounces snow peas
½ teaspoon salt
Juice of ½ lemon
⅓ cup walnut halves, toasted and chopped
1 tablespoon chopped dried cranberries
1 tablespoon chopped fresh parsley
Salt and pepper
Heat the olive oil in a large pan over medium-high heat. Add the snow peas and sauté until bright green, but not floppy, about 5 minutes.
Add the rest of the ingredients and season with salt and pepper to taste. Serve hot.