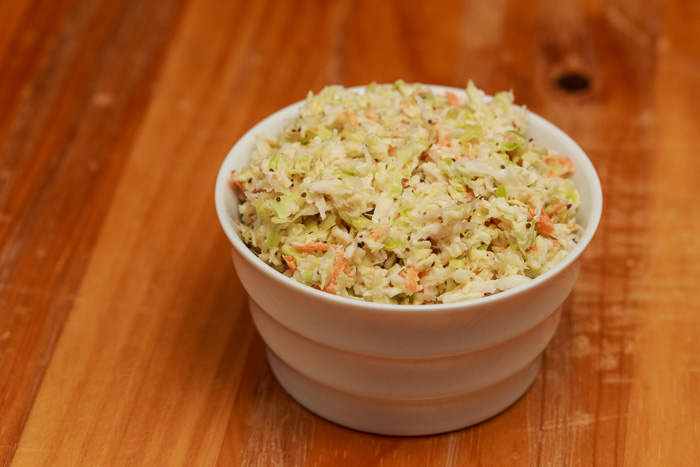 I love the Fourth of July probably for the same two reasons most of America loves the holiday: days off work are awesome and barbecues are even better. I'm sure day-drinking summer beers is high up on the list as well. There are so many great barbecue side dishes that it's hard to play favorites, but one that I always look forward to is coleslaw.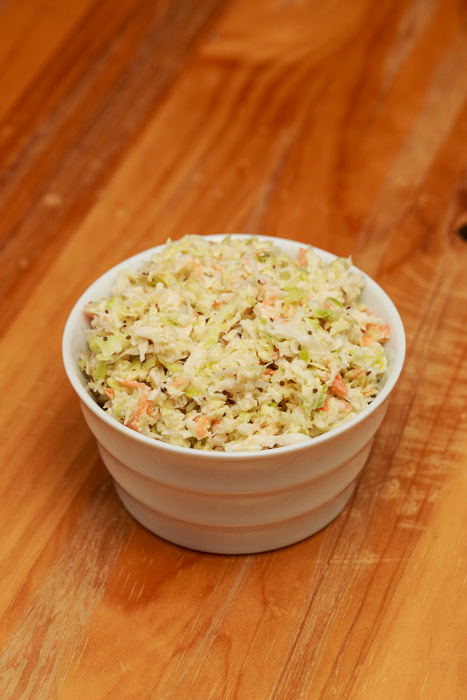 You're probably thinking, "She just got us all hyped up about barbecues to bring the discussion to… coleslaw? Really?" Think about it though, it's not only a side dish, but also a topping for burgers and hotdogs fresh off the grill. Versatility at its best. I've had some poor luck with homemade coleslaws, mostly because fast food chains have spoiled coleslaw for me with their little plastic cups of goodness probably loaded with preservatives and other fast food chemicals used to make things delicious.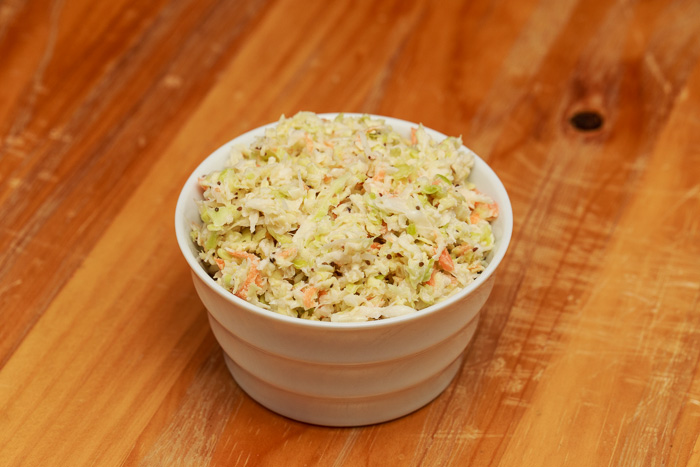 I've never let failure stop me before so I kept searching until I found a barbecue-worthy coleslaw. And I did! This coleslaw is simple, crunchy, slightly sweet with a bit of tanginess. Enjoy it on your plate, on your burger and in your stomach this Fourth of July.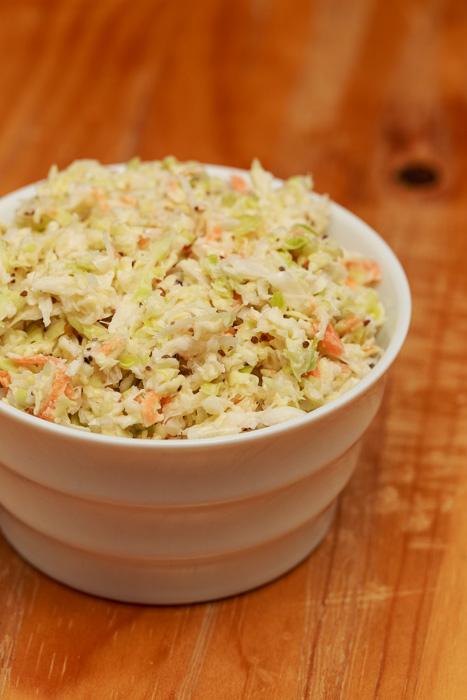 Coleslaw
Ingredients
1 cup mayonnaise
½ white onion, grated
3 tablespoons apple cider vinegar
2 tablespoons sugar
2 teaspoons celery seeds
1 small head cabbage, shredded
1 carrot, shredded
Salt and pepper
Directions
In a large mixing bowl whisk together the mayonnaise, grated onion, apple cider vinegar, sugar and celery seeds. Add the shredded cabbage and carrot then toss to combine. Season with salt and pepper to taste. Let sit at least 1 hour before serving.
Recipe from

Bobby Flay's Burgers, Fries, and Shakes
.