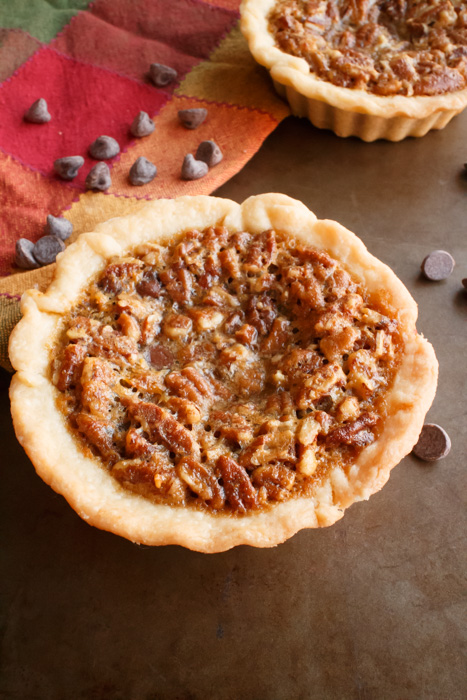 Thanksgiving is almost here! Only a few more days until we get to say thanks for all the good events and people that graced our lives over the past year. Of course, our thanks would not be complete without an all-day marathon gorge fest.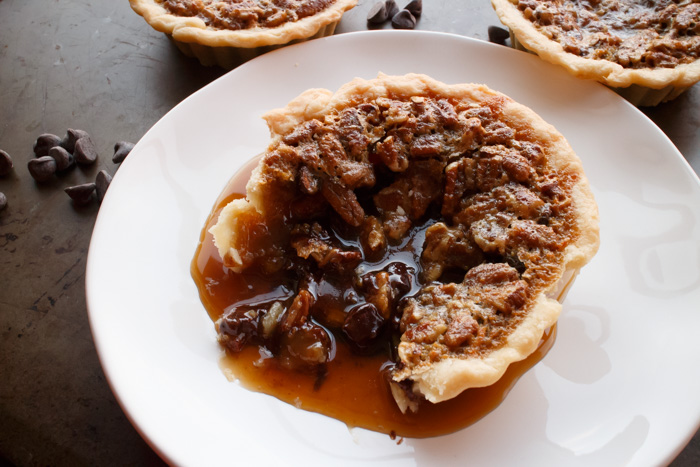 After the glorious turkey, mashed potatoes lathered with gravy, piping hot biscuits, tart cranberry sauce and 23 other dishes, the great finale of any traditional Thanksgiving meal are the pies. Along with the pies comes the great pie debate. Apple pie or cherry pie? Pumpkin pie or lemon meringue pie? Blueberry pie or the ever mysterious chess pie?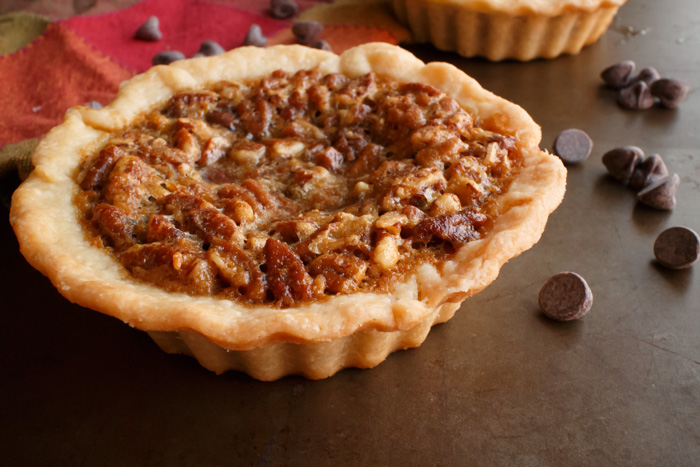 One of my favorites is the classic pecan pie, although it is usually missing a very important key ingredient. Chocolate! Once you experience pecan pie loaded up with chocolately chip goodness you will never want to settle for regular, plain old, chocolate-lacking pecan pie again.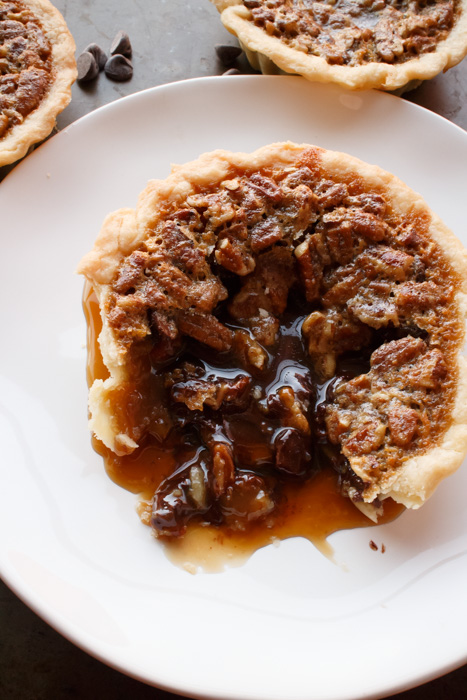 How pecan pie minus chocolate chips is the standard completely boggles my mind. I found a mini pie pan at Christmas Tree Shop last year and have been itching to bake up some cuteness.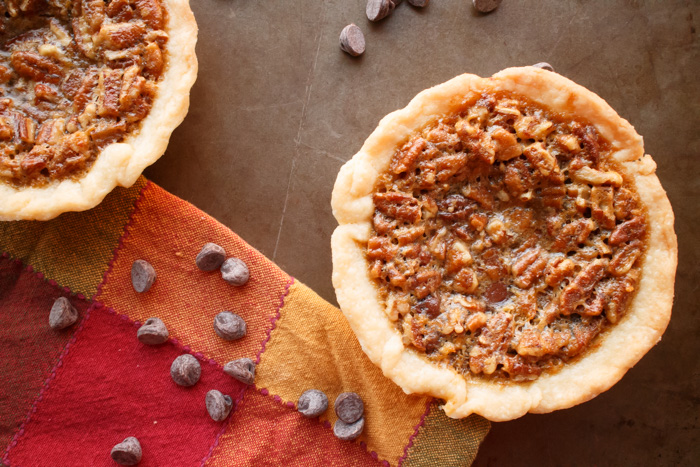 Mini pies are fantastic because they take less time in the oven, are adorable and you can have a whole pie all to yourself! Thanksgiving is all about sharing, but when it comes to dessert… just don't get your fork too close to my pie…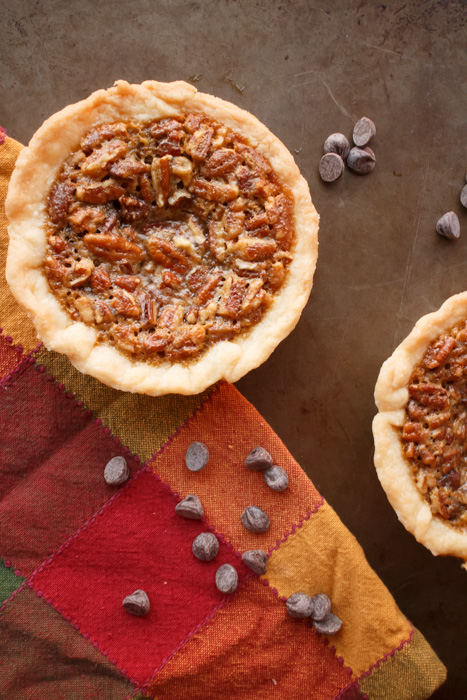 Mini Molten Chocolate Pecan Pies
Ingredients
3 eggs, beaten
¾ cup brown sugar
2 tablespoons flour
1 teaspoon vanilla extract
¾ cup dark corn syrup
3 tablespoons butter, melted
1¼ cups pecan halves
¾ cup mini semisweet chocolate chips
1 sheet unbaked pie crust, pressed into mini pie pans
Directions
Preheat oven to 350 degrees F. Pre-bake the pie shells, making sure to use pie weights, for 7 minutes.
Combine the eggs, brown sugar, flour, vanilla extract and corn syrup in a medium mixing bowl. Add the melted butter and stir. Add the pecans and chocolate chips then stir. Distribute evenly into the prepared mini pie shells.
Bake for 20 minutes with a sheet pan underneath to catch any dripping.
Notes
To make one pie instead of mini pies, press the pie crust into a 9" pan. Pour all the filling into the pie shell then bake for 50-60 minutes. Cover the crust with aluminum foil partway through baking so the crust doesn't get burnt.
Recipe slightly adapted from

Patrick & Gina Neely

.