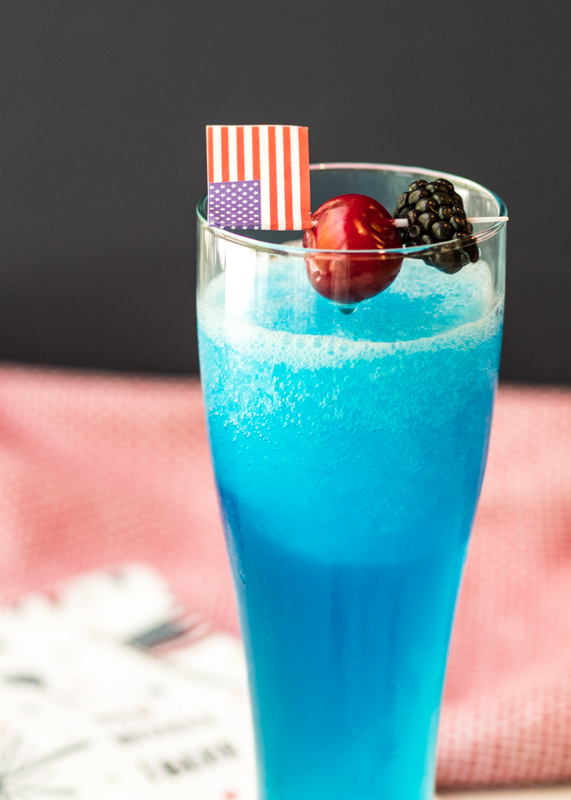 Happy Friday! It's the Friday before a long weekend, which means we really have to celebrate. I wanted to post a festive drink for Memorial Day weekend, but when I was searching Pinterest for ideas most of them involved some sort of layering. A glass filled up part-way with a red drink layer, followed by a white layer then a blue layer. Definitely festive, but way more complicated than I wanted. It's a holiday weekend! You don't want to be stuck inside making multiple components for a cocktail!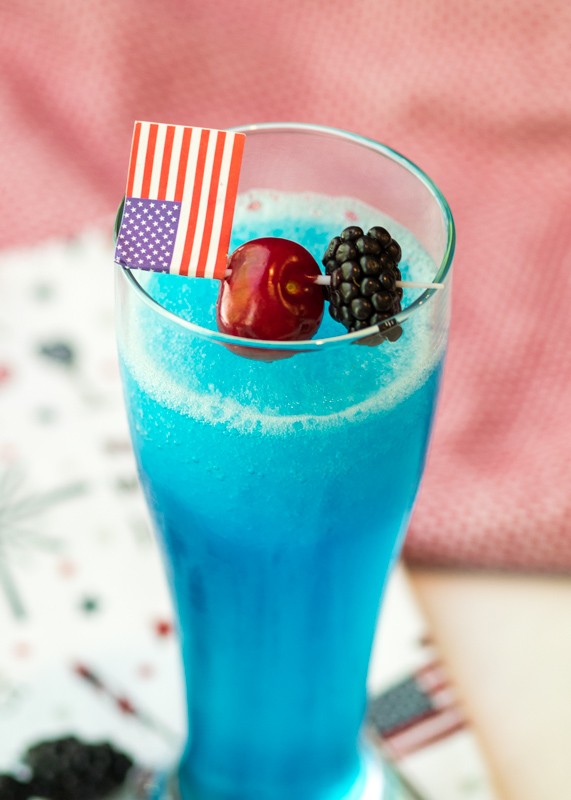 So I decided to stick with one color. The blue can be livened up with some red berries on top and it looks so refreshing. Oh, and it's delicious. To get the blue color I used blue curacao. If you've never used blue curacao liquor before all you need to know is that it's VERY blue and tastes like orange. Even though this drink is just blue and red (if you include the berry garnish) I still decided to call them Red, White and Blue Cocktails because they are perfect for both Memorial Day and 4th of July.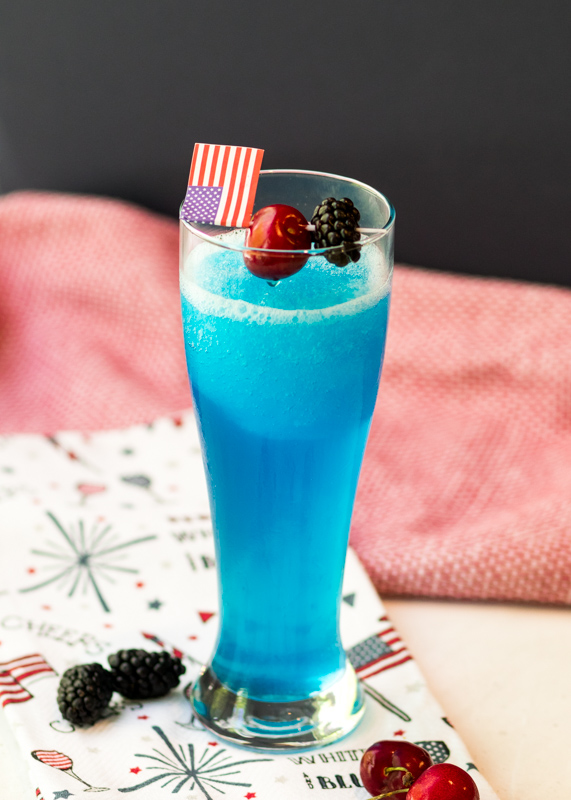 I'm a big fan of vodka lemonade drinks so I thought it would pair well with the citrus of the blue curacao. Throw it all in your blender with some ice cubes and you have a slushie vodka lemonade cocktail perfect for sitting out by the pool or playing lawn games in your backyard.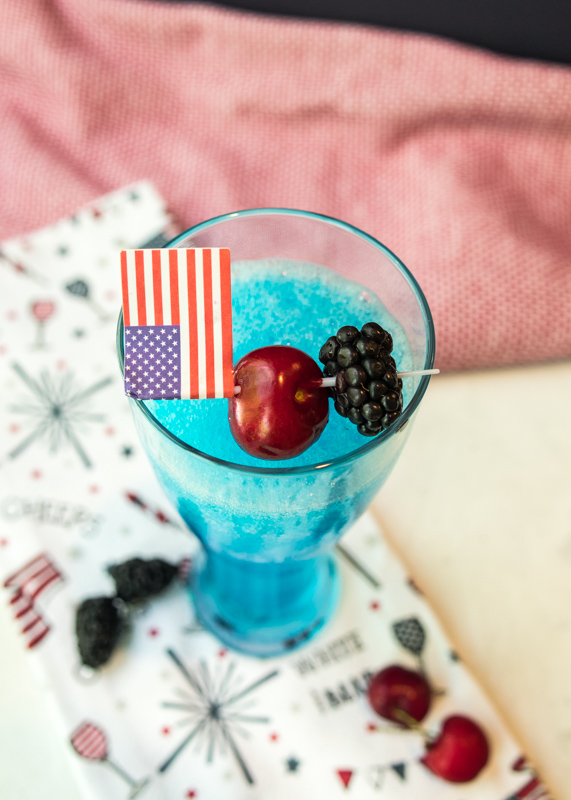 Now this is definitely a simple drink so feel free to jazz it up by using flavored lemonade or throwing frozen berries (make sure they're blue!) into the blender.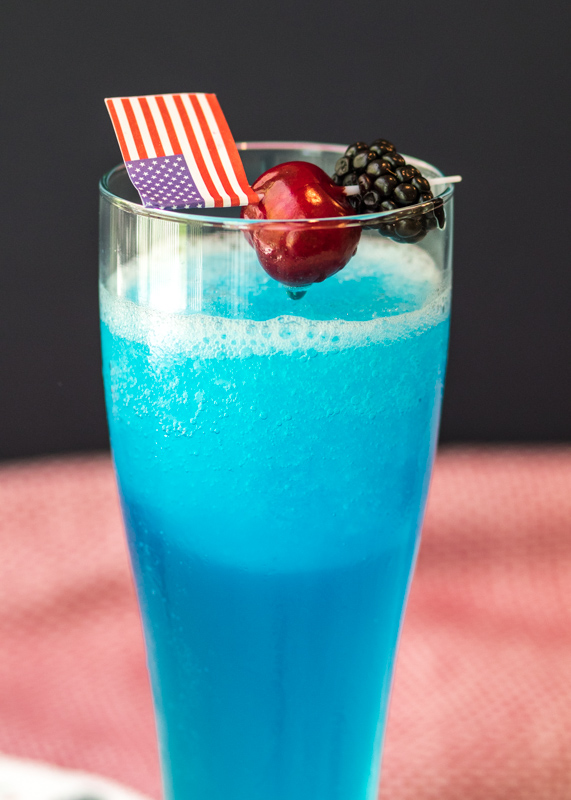 If you want to make these without alcohol you could try using a blue sports drink, like Gatorade, instead of the vodka and blue curacao. This weekend I'll be relaxing with friends and family – and having this festive vodka lemonade on repeat. What are you doing this Memorial Day Weekend?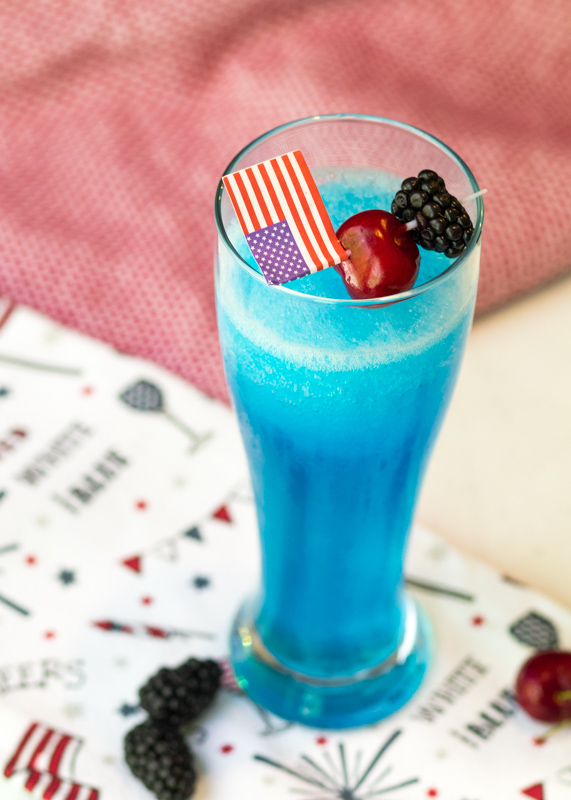 4th of July Lemonade Slushie Cocktails
Ingredients
1 ounce vodka
1 ounce blue curacao
5 ounces lemonade
1 teaspoon lime juice
9 ice cubes
Blackberries and raspberries, for garnish
Directions
Put the vodka, blue curacao, lemonade and ice in a blender. Blend until smooth. Garnish with the blackberries and raspberries.
Notes
To make these without alcohol, substitute the vodka and blue curacao for a blue sports drink, like Gatorade.