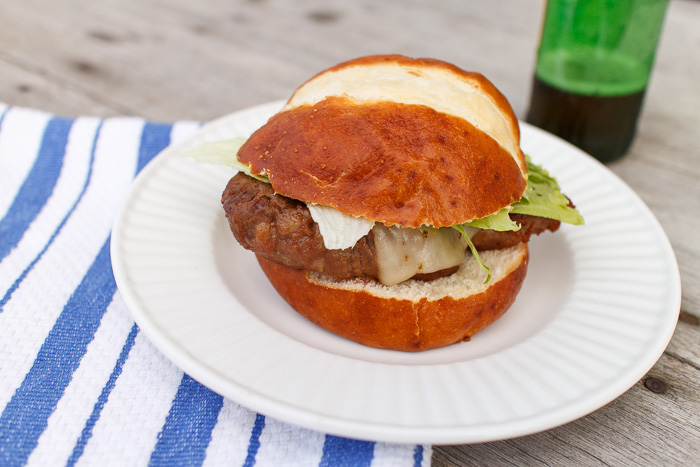 I ate a lot of delicious dishes at my family's beach trip earlier this month, but my new favorite was my Uncle Rob's tailgate filet sandwiches with whiskey marinade. He wanted to do something for Lemon & Mocha so I told him to come up with his signature dish for me to photograph while we were down at the beach. He did not disappoint with these succulent steak sandwiches.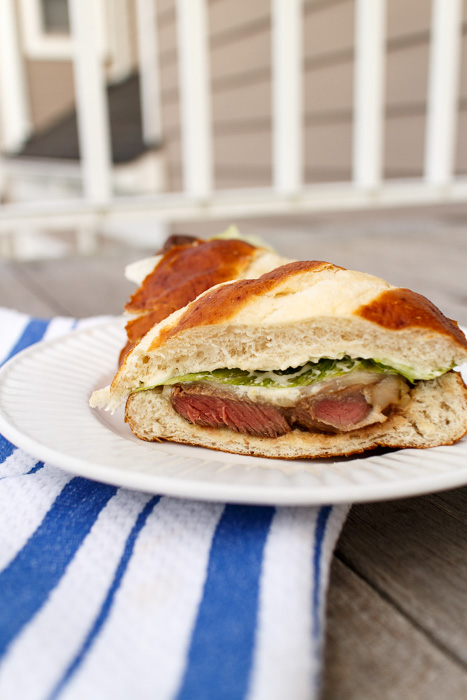 During football season my Uncle is a regular tailgater at his alma mater, Villanova. He makes these regularly and I am sure they go fast. They certainly would if I was there!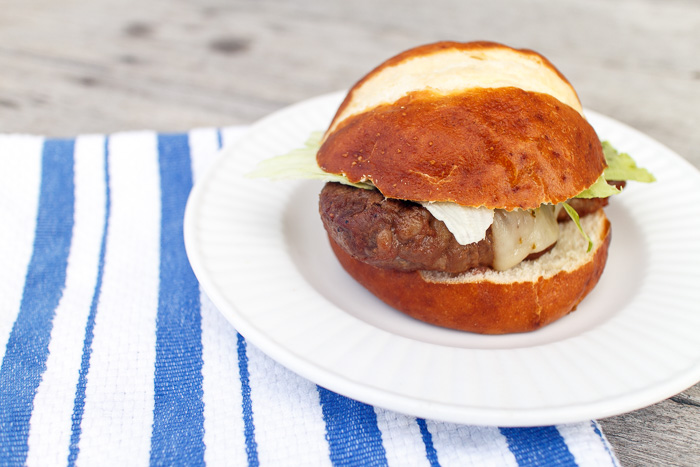 My Uncle Rob and my Aunt Dottie, who hails from the University of Delaware, have a fun football rivalry tradition. Every fall Villanova and the University of Delaware play a big game. The person with the losing school has to place the winning school's vanity plate on their car for the entirety of the year. My Uncle Rob wanted me to be sure to point out that Villanova has been on quite the winning streak 😉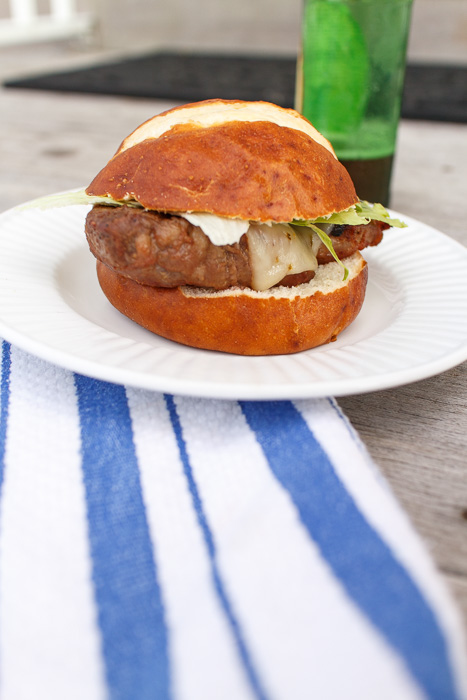 No matter what team you're rooting for this fall these delicious sandwiches will soften even the fiercest rivalry!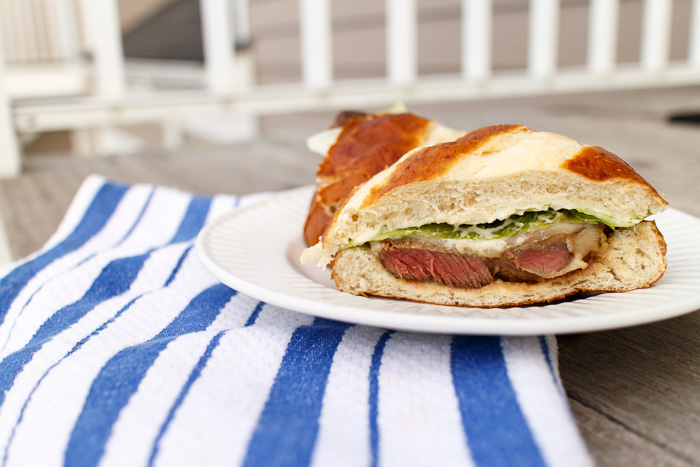 Matt and I don't have steak often as it is usually our splurge meal, but I will definitely be making these sandwiches soon especially since I was already craving them the next morning. Enjoy!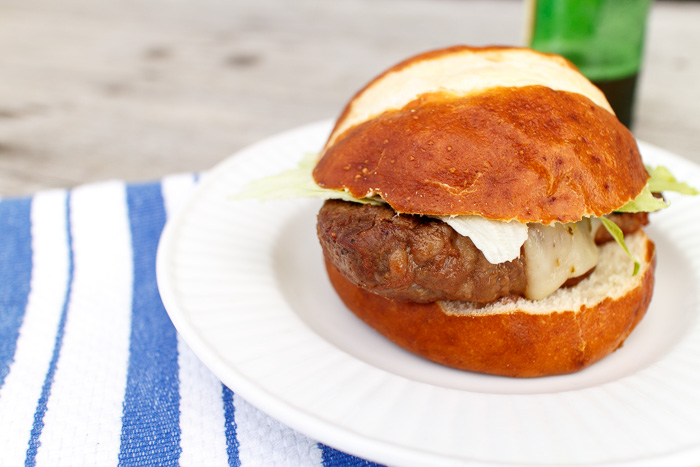 Uncle Rob's Tailgate Filet Sandwiches with Whiskey Marinade
Ingredients
¼ cup whiskey
¼ cup soy sauce
¼ cup dijon mustard
¼ packed light brown sugar
¼ cup minced green onions
1 teaspoon salt
Dash of worcestershire sauce
Ground pepper to taste
6 1" thick filets
6 pretzel buns
Pepper jack cheese, horseradish sauce and lettuce for serving, optional
6 pack of beer for the chef, age permitting
Directions
Combine the whiskey, soy sauce, mustard, brown sugar, onions, salt, worcestershire and pepper in a bowl. Set aside.
Place the filets on a cutting board and top with plastic wrap. Using a meat mallet pound filets until they are ½" thick.
Combine the filets and marinade in a large plastic bag to marinate for 6-8 hours.
Heat grill to high heat. Grill according to desired doneness. For medium-rare, grill for 3 minutes on one side, flip and grill for 2 more minutes before letting rest for 3-5 minutes before eating.
Notes
If you can't find filet, possible substitutions include eye of round steak or hanger steak.