Watermelon & Feta Salad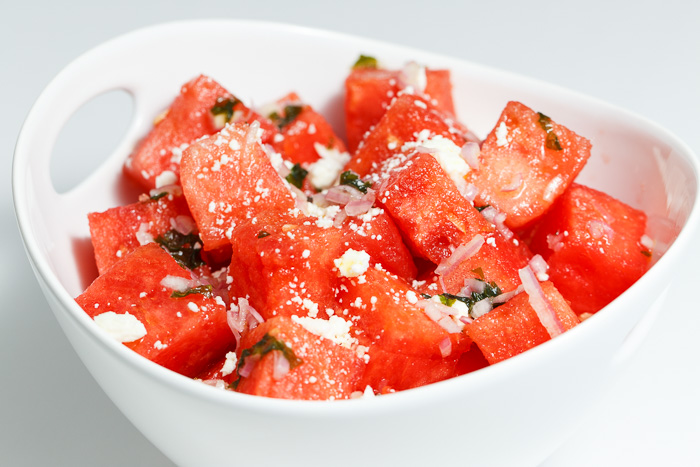 Can you believe summer is already almost over? Not to remind you or anything, but it's August! Where does the time go? I don't have nearly enough time to cook all the dishes I would like to, so it's very rare when there's a dish I go back to again and again. This watermelon salad is one of those dishes.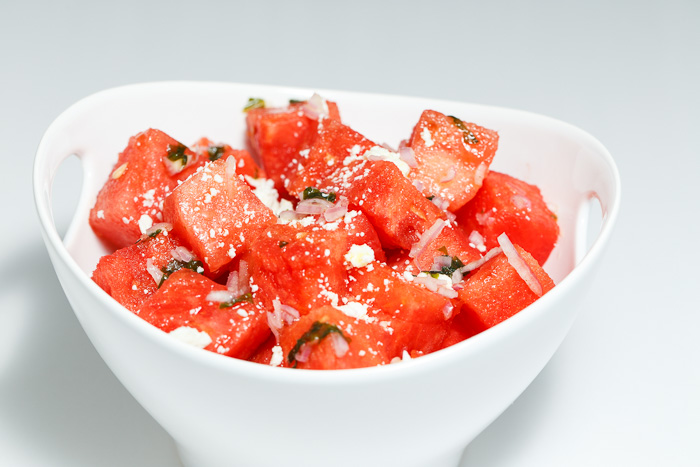 Simple as it seems, this watermelon salad with feta and a citrus mint vinaigrette was my favorite recipe I discovered all last summer. Everyone I made it for requested the recipe. It is refreshing, healthy and has a surprisingly delightful flavor profile.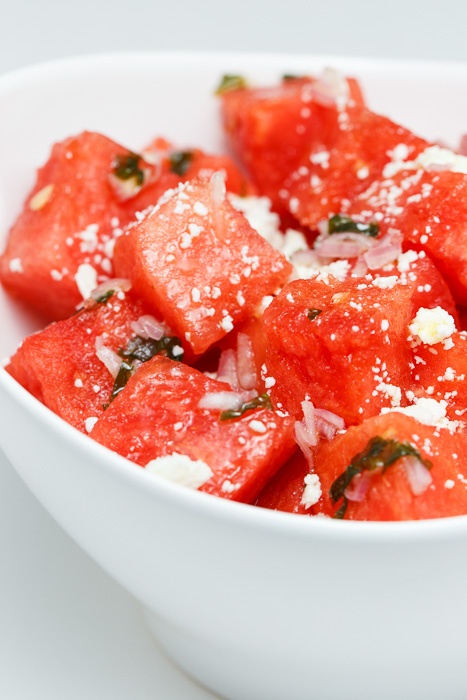 I remember looking at the list of ingredients on the Food Network website and thinking, "this is going to be interesting…" But it all works and comes together in a seriously tasty way.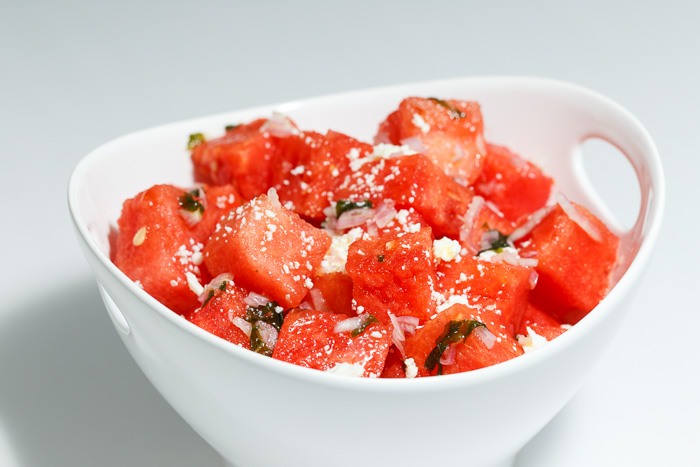 The vinaigrette consists of lemon and orange juices, minced shallots, honey for some sweetness and to brighten the salad some fresh mint. Of course some olive oil, salt and pepper are added to the mix. The little cubes of watermelon soak up just the right amount of the dressing and the feta adds some saltiness to balance the dish.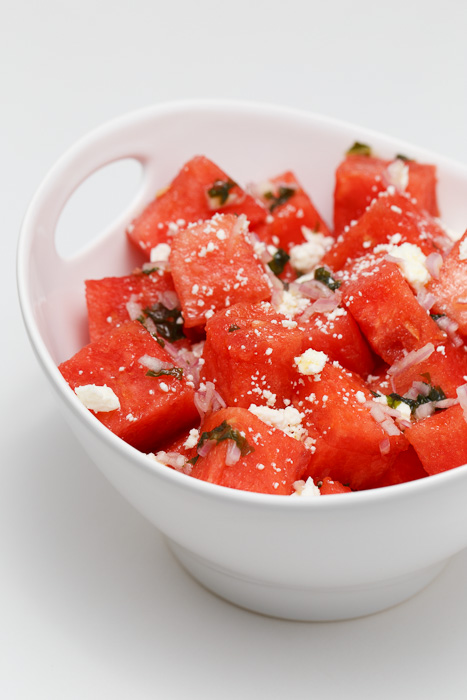 Eat this as a snack, appetizer or side dish along with your summer meals.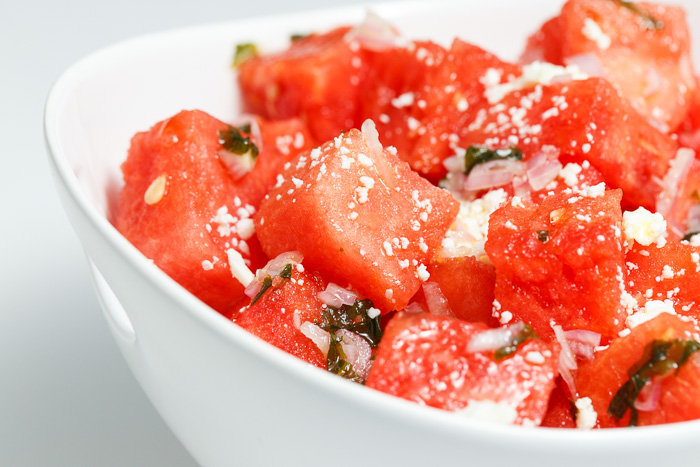 Watermelon & Feta Salad
Ingredients
¼ cup orange juice
¼ cup lemon juice, about 2 lemons
1 large shallot, minced
1 tablespoon honey
½ cup olive oil
1 teaspoon salt
½ teaspoon ground black pepper
½ seedless watermelon, rind removed and cut into 1-inch cubes
6 ounces crumbled feta cheese
3-4 large fresh mint leaves, julienned
Directions
In a large measuring cup or small bowl whisk together the orange juice, lemon juice, shallot, honey, salt and pepper. While continuing to whisk carefully pour in the olive oil. Continue whisking until combined well.
Place the watermelon in a large serving bowl, top with the feta and mint, then top with enough of the vinaigrette to coat the watermelon. Gently toss. Taste and adjust seasoning if needed then serve immediately.
Notes
Do not combine the vinaigrette with the watermelon until right before serving.
Recipe slightly adapted from

The Food Network

.