Diane's Orzo Pasta Salad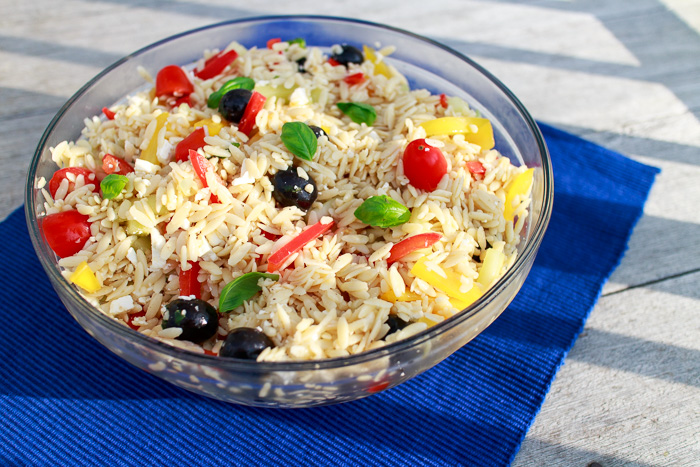 My stepmom's orzo pasta salad is a delicious regular at all our family barbecues. It has a great combination of ingredients with the saltiness from the feta cheese and the sweetness from the bell peppers and grape tomatoes. Also whole olives which olive lovers enjoy and non-olive lovers rejoice that they can easily pick them out and plop them on their fellow olive lovers' plates.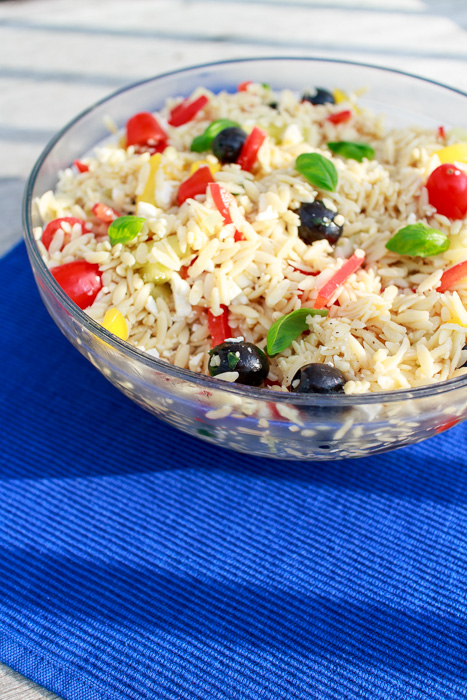 The best part is the orzo tossed in the simple vinaigrette. What is orzo? Although it may be shaped like rice pilaf, orzo is a pasta. It is typically made with semolina flour, which is denser than white flour and helps the orzo keep its shape and bite after being cooked. This makes it the perfect choice for a make ahead pasta salad since most traditional pasta can get mushy from sitting in a vinaigrette overnight. Not this dish!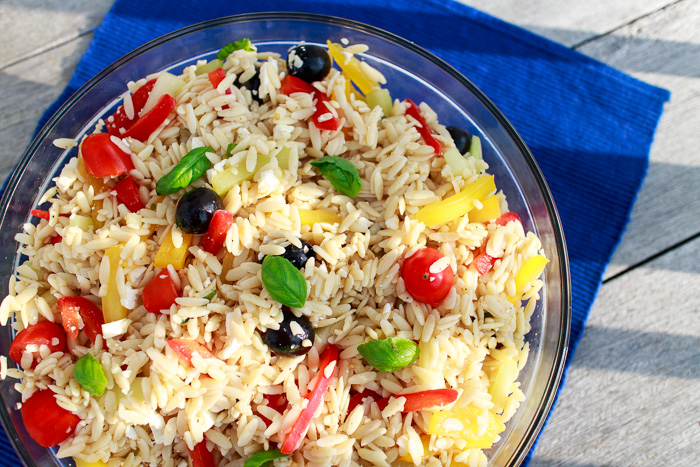 My stepmom has been making this exact winning combination of ingredients for the Greek orzo pasta salad for years so it would be ill-advised to mess with the best.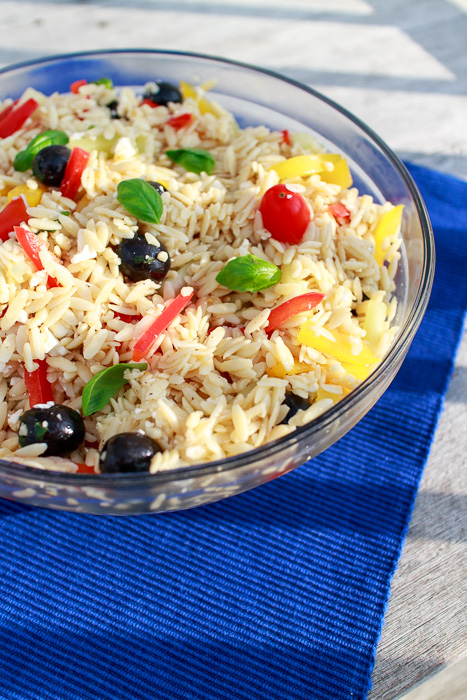 However, as with any pasta salad one of the beauties is that with a good base and vinaigrette you can mix and match according to your own tastes and preferences.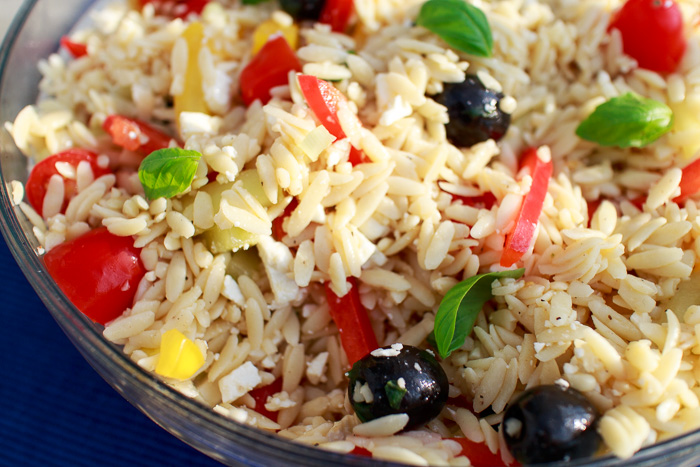 Not a feta fan? Swap in some goat cheese. Not big on bell peppers? Toss in some sliced snow peas. The possibilities are endless! But make sure you try this possibility first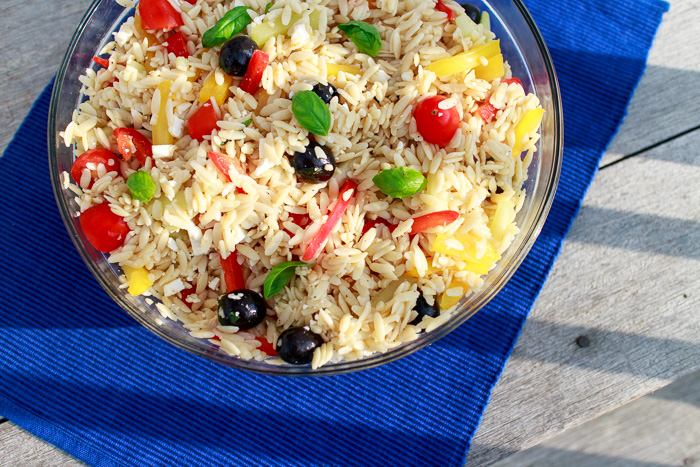 Diane's Orzo Pasta Salad
Ingredients
1 pound box orzo, cooked as directed being sure not to overcook
½ cup olive oil
1 red bell pepper, cut into ¼" by 1" pieces
1 yellow bell pepper, cut into ¼" by 1" pieces
1 orange bell pepper, cut into ¼" by 1" pieces
1 large cucumber, peeled and cut into ¼" by 1" pieces
1 pint grape tomatoes
4-5 leaves fresh basil, chopped
1 can large black olives, drained
Juice of ½ lemon
8 ounces feta cheese, crumbled
Salt and pepper
Directions
In a large bowl combine the cooked orzo with the olive oil until completely coated. Add the bell peppers, cucumbers, tomatoes, basil, olive oil, lemon juice and salt and pepper. Mix until combined.
Mix in the feta cheese. Adjust salt and pepper according to taste. Refrigerate until serving, making sure to mix well before serving.