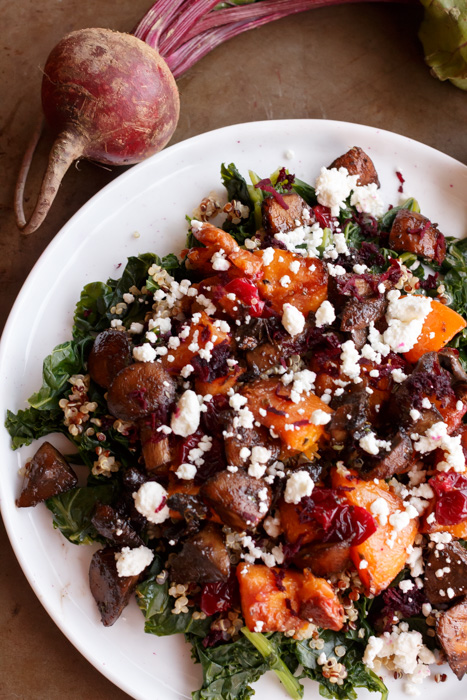 Have you heard of Boloco? They are a Boston based burrito joint, but these are not your average Mexican burritos. Self-described as "globally inspired burritos" they take it to the next delicious level with creations like Bangkok Thai, laden with addictive spicy peanut sauce, and the Mediterranean, complete with black bean hummus made in house.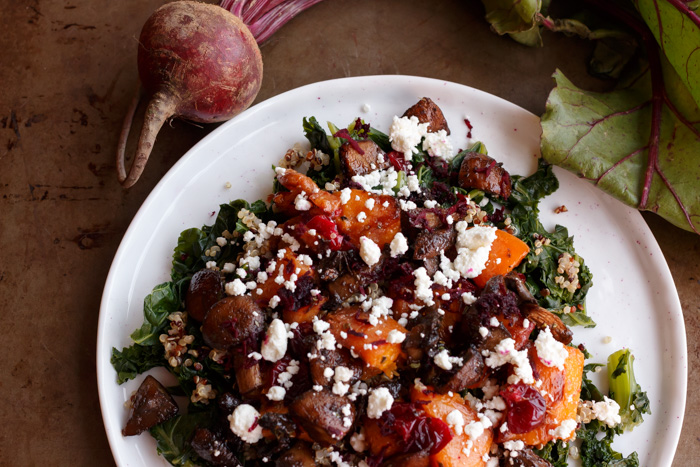 Although Boloco, which is a mashup of Boston Local Company, is mostly based in Boston, they do have several locations in Massachusetts outside of Boston and have spots in New Hampshire, Vermont, Rhode Island and even Maryland! And in case you were wondering, no Boloco is not paying me for this or even aware I'm writing this blog post, I just love their food that much!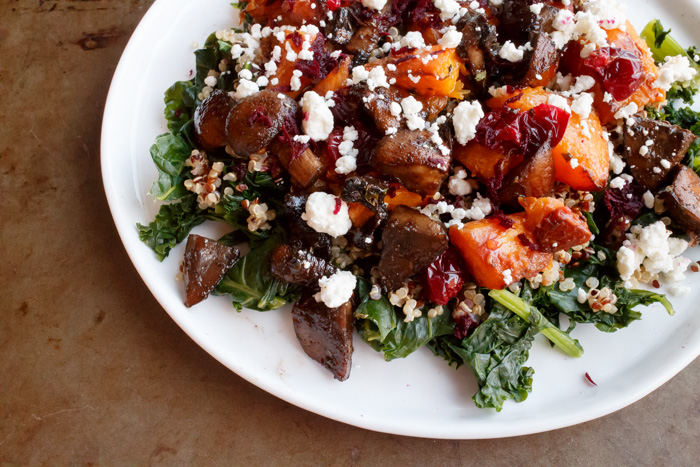 One of my favorites was a recent addition last year: the New England Harvest Salad. I normally don't get so jazzed up over a salad, but this dish is so outrageously tasty I eventually had to re-create it myself. This here is a sautéed kale salad topped with quinoa, roasted squash and fresh cranberries, shredded beets, roasted balsamic mushrooms (told you those bad boys were going to make an appearance!) and goat cheese.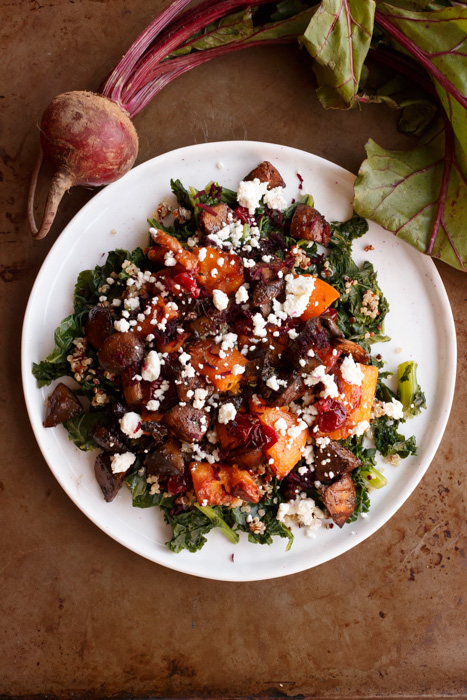 If you told me I could only eat one salad for the rest of my life I would pick this one without even hesitating. In addition to the addictive mouthwatering qualities of this salad, which caused it to never even make it to the table and instead be eaten standing at the counter, this salad is healthy. Just look at all those superfoods!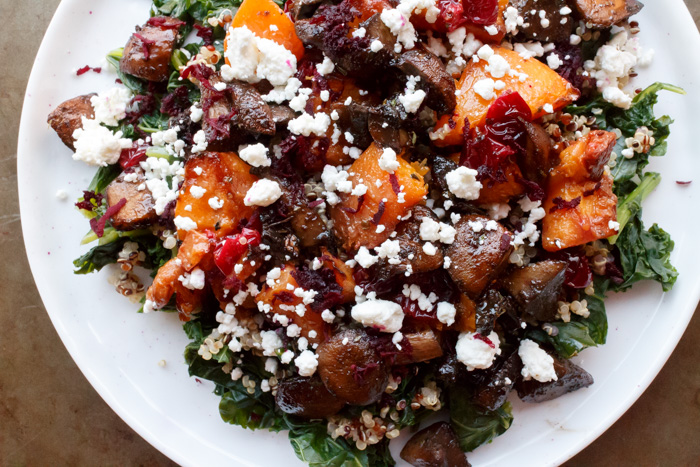 Since all the components are warm, other than the shredded beets and goat cheese, I made extra so all Matt and I had to do was throw the leftovers in the microwave the next day then top with the cold ingredients for a quick, healthy and satisfying dinner.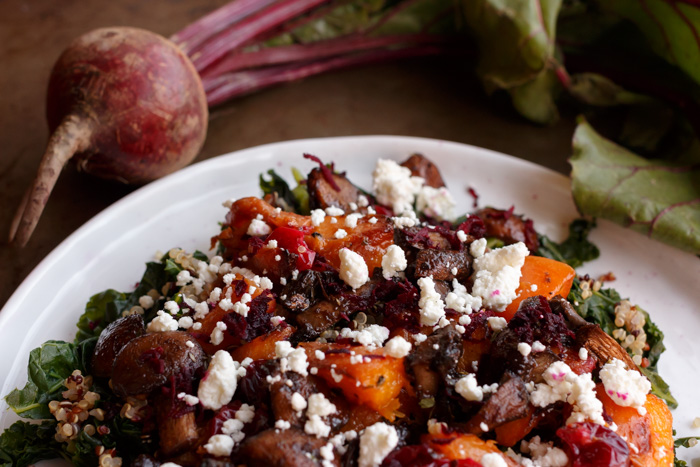 New England Harvest Salad
Ingredients
16 ounces peeled and cut butternut squash (1" cubes)
⅔ cup fresh cranberries
3 tablespoons olive oil, divided
1 clove garlic, minced
10 ounces roughly chopped kale, hard stems removed
1 small red beet
2 cups cooked quinoa
1 batch Balsamic Roasted Mushrooms
8 ounces goat cheese
Directions
Preheat oven to 400 degrees F. Line a baking sheet with nonstick foil and set aside.
Toss the squash and cranberries with the 1½ tablespoons of the olive oil then place on the prepared baking sheet. Season with salt and pepper. Bake for 30 minutes or until the squash is tender.
Meanwhile heat the remaining 1½ tablespoons of olive oil over medium high heat. Add the minced garlic and cook until fragrant, about 30 seconds. Add the kale and half a cup water. Cook until the kale is tender and the water has evaporated. Season with salt and pepper.
Peel the beet with a vegetable peeler then grate with a microplane. Set aside.
To plate the salad first layer the kale. Top with the quinoa, followed by the shredded beets, balsamic roasted mushrooms and the roasted squash and cranberries. Finish by sprinkling with the goat cheese. Serve warm.