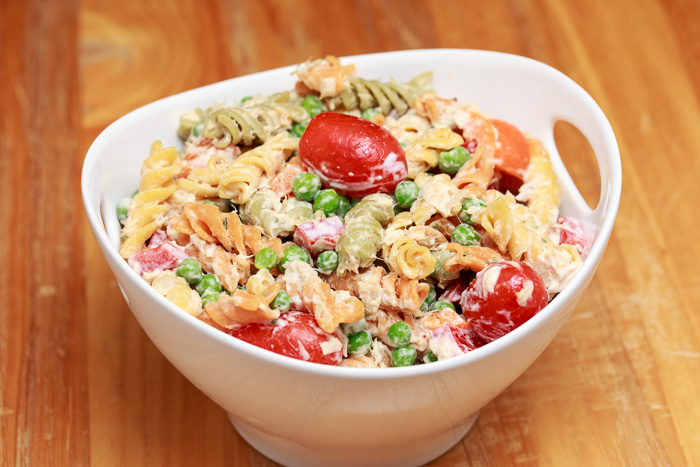 I don't have some great tale associated with this recipe. It doesn't come from some heartfelt childhood memory. Nor did I stumble upon it in a cookbook with excitement and rush to make it. And it's definitely not a copycat recipe from my favorite meal at my favorite restaurant.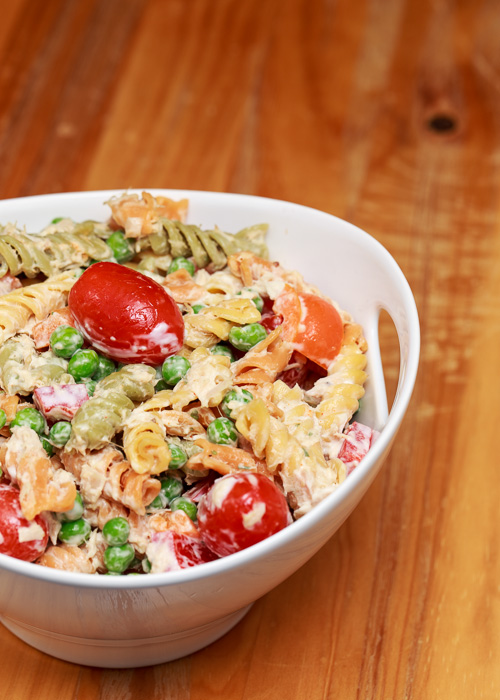 The story is quite simple. One day I was deciding what to have for lunch. I had leftover noodles and tuna fish so I mixed them together with some raw veggies. It was yummy so I kept making it. The end. Sometimes the best recipes are the most simple ones.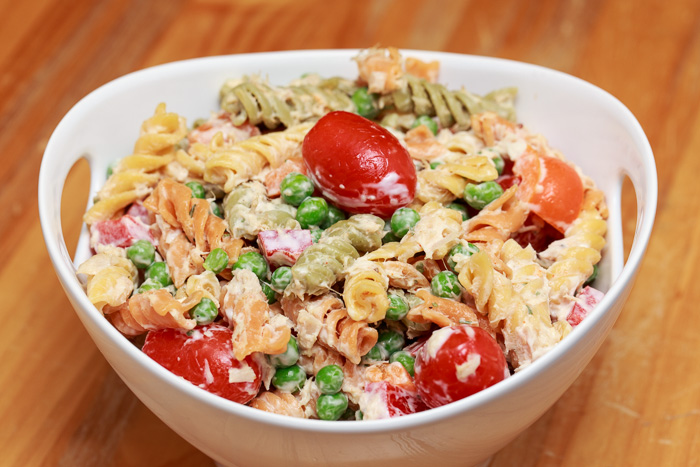 Many years ago this was my most requested dish from my friends for all our summer barbecues. This was before I ditched the boxed cake mixes and started baking these Perfect Chocolate Cupcakes of course.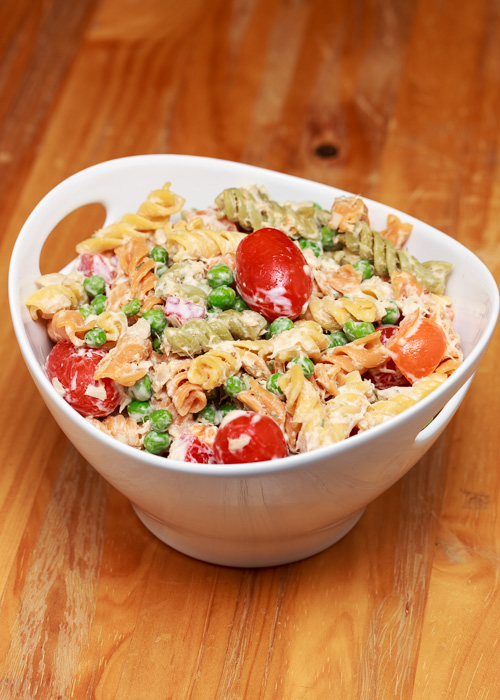 I don't make it as often now since Matt is a tunafish-hater. Do you have anyone like that in your house? I rinse the can, toss it in the enclosed trash, run the disposal and eat the evidence, yet as soon as Matt walks in the kitchen the first words out of his mouth are, "Did you make tunafish?" Insert scrunched up grossed out face here. Is he a secret detective or do all tunafish-haters have such a ridiculous tunafish radar?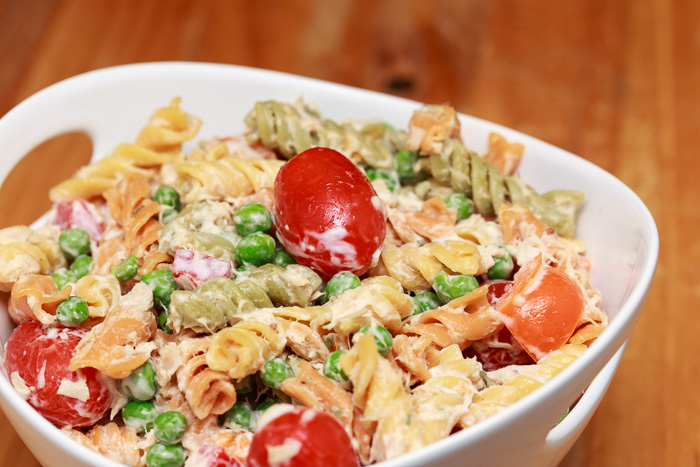 Anyways, back to this delicious pasta tuna salad. The creaminess of the mayonnaise mixed with the pasta and delightful tunafish make this a perfect barbecue side dish, but the best part comes from the crunchy sweetness of the peas, bell peppers and grape tomatoes. I keep mine pretty basic, but feel free to jazz yours up with different veggies, different seasonings or even sun-dried tomato mayo.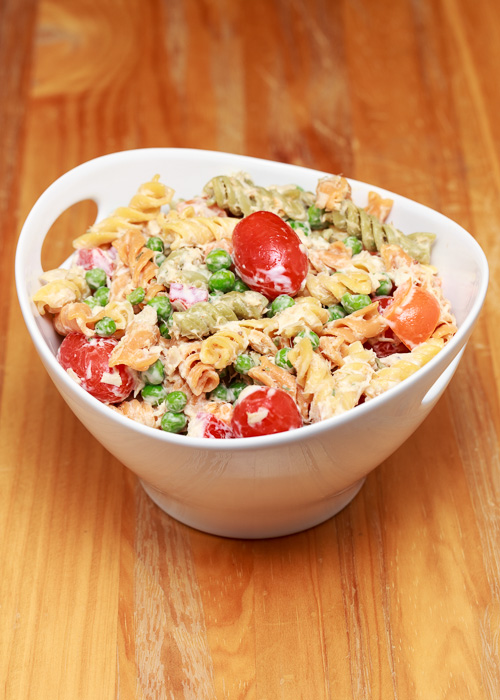 Pasta Tuna Salad
Ingredients
1 pound tri-color short pasta, cooked al dente
12 ounces tunafish, drained and flaked
½ red bell pepper, chopped
½ orange bell pepper, chopped
1 cup Hellman's mayonnaise, more if desired
1 pint grape tomatoes
8 ounces frozen green peas, cooked and cooled
Salt and pepper
Directions
Combine the pasta, tunafish, bell pepper and mayonnaise in a large mixing bowl.
Carefully stir in the tomatoes and peas. Season with salt and pepper to taste.
Notes
If serving after being refrigerated stir then add more mayonnaise if desired to renew it's creamy texture.