Warm Lemon & Mustard Potato Salad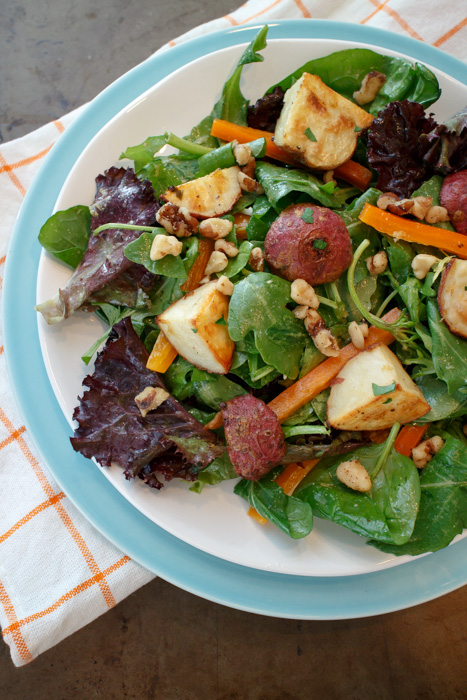 To me, the ultimate telling of a great salad is that it doesn't seem like you are eating a salad. It doesn't taste diet-y or as though all you're doing is consuming a large bowl of raw vegetables like a rabbit raiding the produce aisle.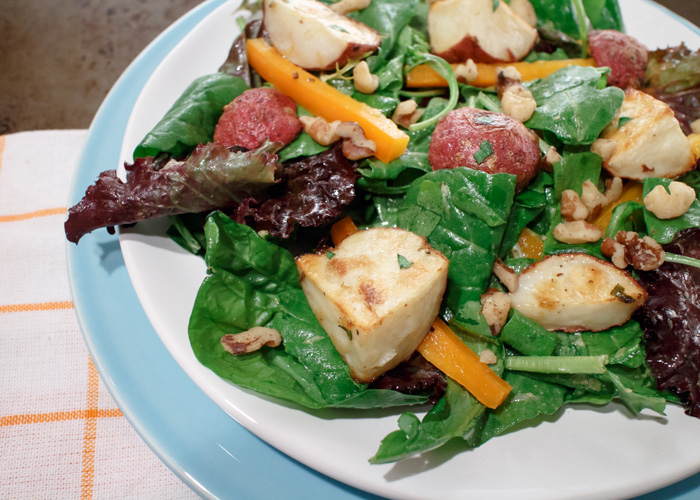 It simply tastes like a really delicious dish. The flavors are well-balanced and the textures vary. Extra bonus points if there are both hot and cold components.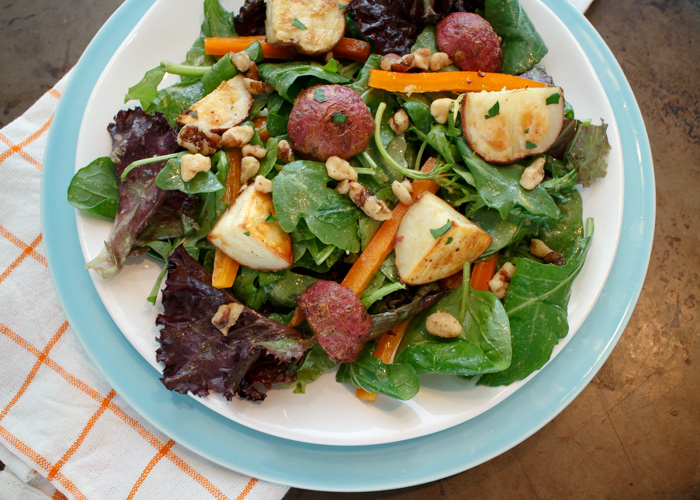 This warm lemon and mustard potato salad hits all the marks on my great salad scale. The key to this meal-worthy salad is that the potatoes aren't just average roasted potatoes. Before being placed in the oven to get nice and crispy, the potatoes are tossed with a lemon and mustard vinaigrette.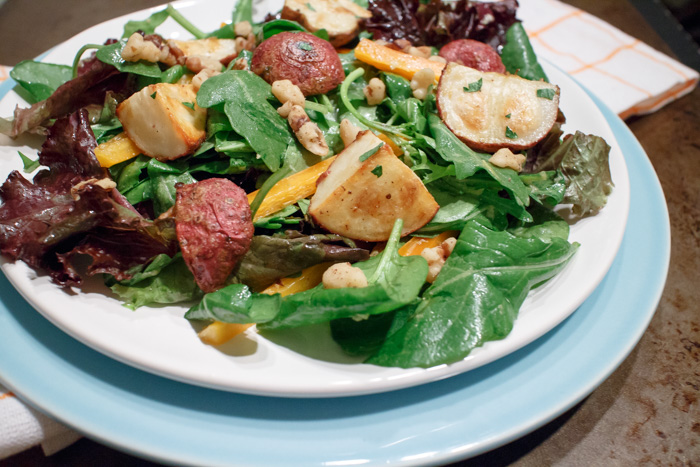 Tart, tangy and creamy, these potatoes are even better when combined with the freshness of the salad greens and the nuttiness of the walnuts. This dish is great for a vegetarian main dish or an elevated first course that will have your guests requesting the recipe.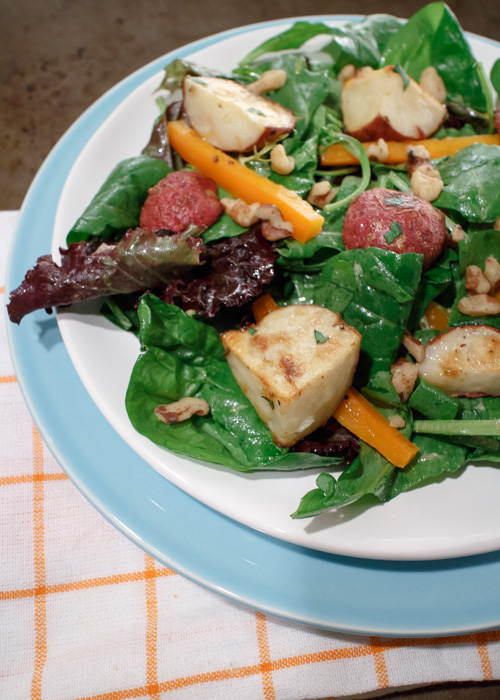 Warm Lemon & Mustard Potato Salad
Ingredients
for the dressing
2 tablespoons Dijon mustard
1 tablespoon chopped fresh parsley
Zest of 1 lemon
3 tablespoons fresh lemon juice
3 tablespoons olive oil
Salt and pepper
for the salad
1½ pounds baby red-skinned potatoes, halves
1 orange or red bell pepper, cut into thin strips
4 cups mixed greens
¼ cup walnut pieces, toasted
Salt and pepper
Directions
for the dressing
Whisk together the mustard, parsley, zest, juice and olive oil in a large bowl. Season with salt and pepper to taste. Place 3 tablespoons of the dressing in a small bowl and set aside.
for the salad
Preheat oven to 375 degrees F. Line a rimmed baking sheet with parchment paper and set aside.
Add the potatoes to the large bowl with the dressing and toss until coated. Place the potatoes on the prepared baking sheet. Bake for 40 minutes, or until cooked through and crispy.
When ready to serve, toss the bell pepper and greens with the reserved dressing. Place on the serving dish then top with the roasted potatoes and toasted walnut pieces.
Recipe from

Giada's Feel Good Food

.