Smoked Salmon Salad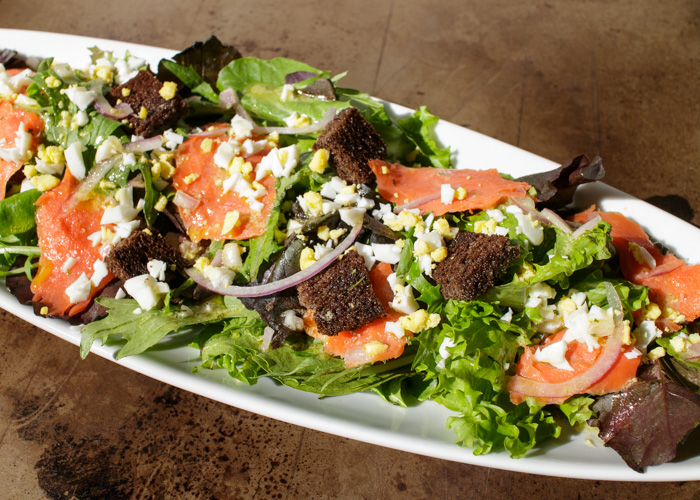 My brother and I are very different from one another, but there is definitely one thing we have in common: we both LOVE to eat. We also share a lot of favorite foods. I'm talking to you macaroni and cheese, sushi, and asparagus!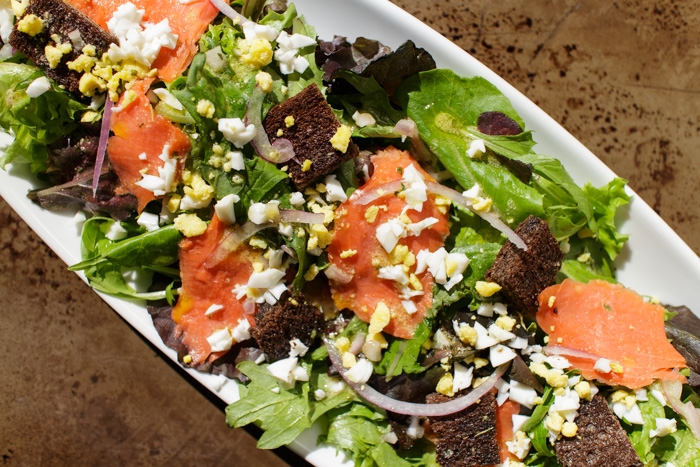 Another item high on the list is smoked salmon. Man, we can seriously chow down on smoked salmon. Toss us a platter with toast, hard boiled egg and some red onion and we are very, very happy campers. Or happy diners. I wouldn't suggest bringing a smoked salmon platter camping, but that's just me. When the two of us walk into a buffet we… oh you got the point already? Okay then, I promise all this raving about our cravings has a point.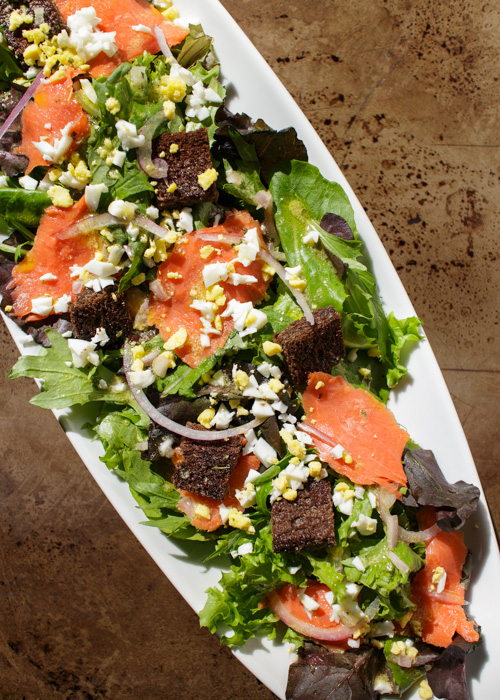 And it is this amazing smoked salmon salad. All the balanced flavors you love from a traditional smoked salmon platter with an added freshness. Refreshing leafy greens are piled with salty smoked salmon, fluffy hard boiled egg crumbles, crunchy mini pumpernickel croutons and red onion.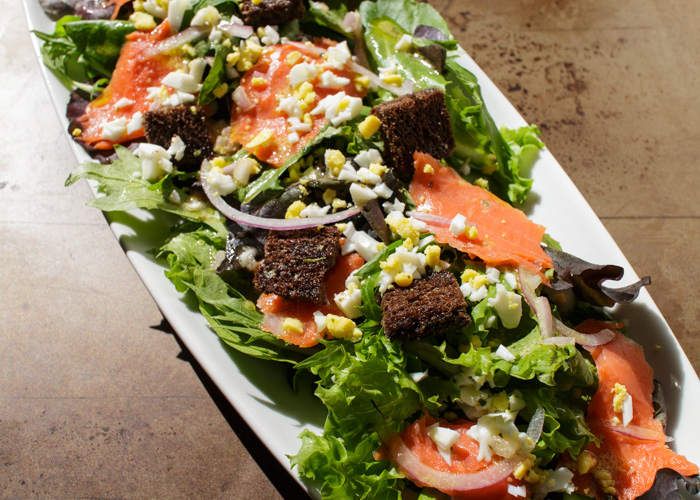 The whole salad is lightly drizzled with a lemon and shallot vinaigrette that brings an extra pop of acidity and brightness to the dish.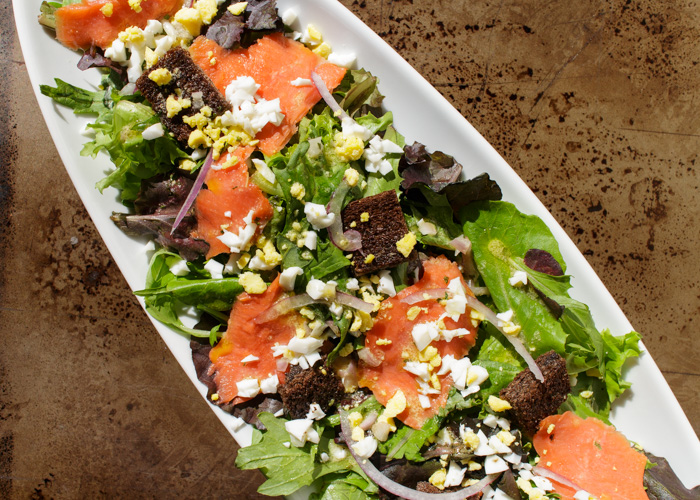 So a special happy early birthday to my brother who inspired this outrageous dish! I hope you get to eat all your favorites on your birthday.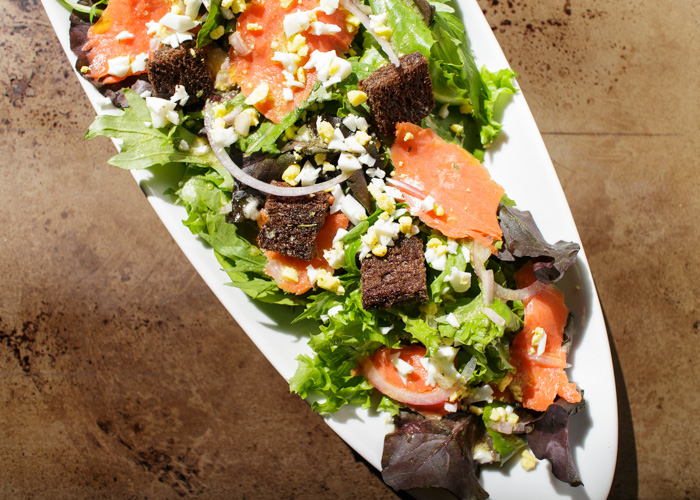 Smoked Salmon Salad
Ingredients
for the salad
⅔ cup ½ inch cubes of pumpernickel bread
8 cups mixed greens
6 ounces smoked salmon slices
2 hard boiled eggs, crumbled with a fork
Thinly sliced red onion
for the dressing
½ shallot, minced
1 tablespoon lemon juice
1 tablespoon apple cider vinegar
2 teaspoons dijon mustard
1 teaspoon parsley flakes
1 teaspoon capers, optional
¼ cup olive oil
Salt and pepper
Directions
for the salad
Preheat the oven to 400 degrees F. Very lightly toss the bread cubes with olive oil, salt and pepper. Place evenly on a pan and cook until crisp, about 10 minutes.
Place the greens on a medium serving bowl or platter. Layer the smoked salmon, hard boiled egg crumbles and sliced red onion on top. Drizzle the salad dressing on top then serve.
for the dressing
Combine the shallot, lemon juice, vinegar, mustard, parsley and capers, if using, in a small bowl or liquid measuring cup. Whisk in the olive oil until emulsified. Season with salt and pepper to taste.