Almost Meatless Sloppy Joes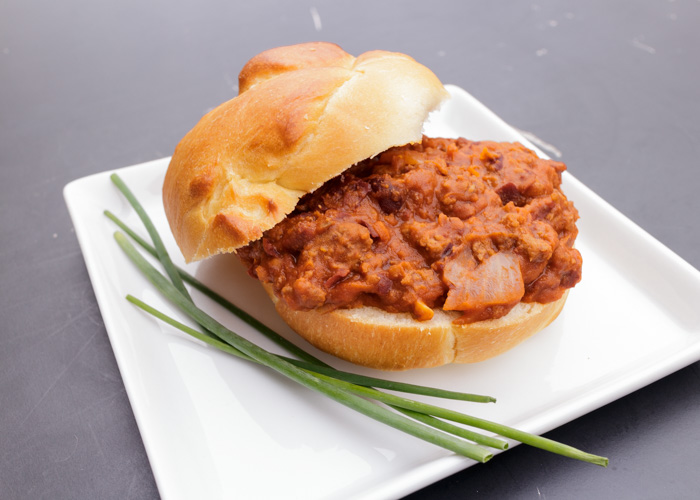 I love this recipe and am so excited to share it with you today! As I've mentioned before on Lemon & Mocha, Matt and I try to eat vegetarian a couple nights a week for both cost and health reasons. However, I love the idea of almost meatless. In these almost meatless sloppy joes the ground beef isn't the focus of the dish, but it provides a great richness and heartiness.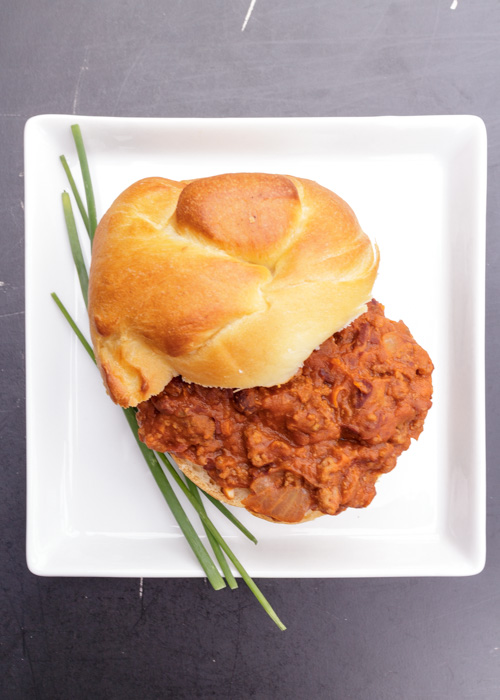 For those of you who read the title of this post and were instantly scared away by the mention of sloppy joes, don't leave just yet! I think you know by now I only share recipes that are absolutely crave-worthy and these bad boys fit the bill.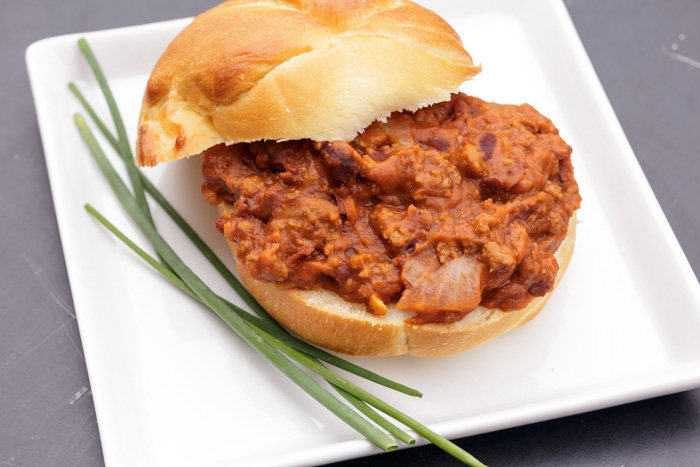 I actually had never tried sloppy joes until I made this version from Cooking Light, but I am so glad I waited instead of having some dreadful version that everyone seems to remember from their school cafeteria. I'm not sure why they have such a bad rap, but let these almost meatless sliders change your mind.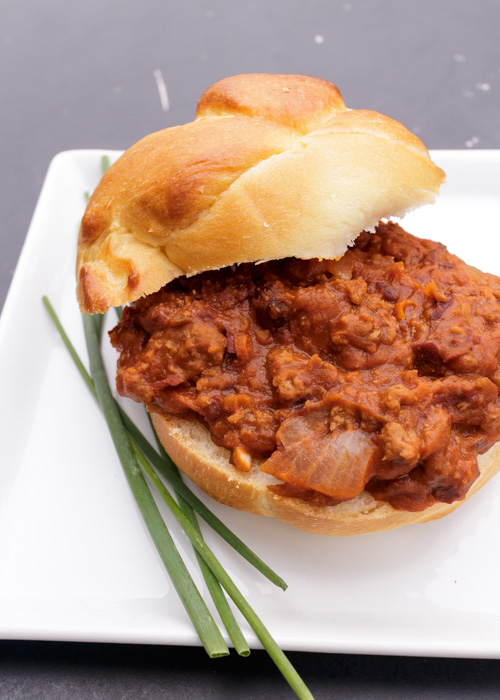 Loaded spices and veggies these mini sandwiches have a complex taste that packs a punch. The mashed kidney beans mimic the heartiness of the ground beef and provide a smooth texture. I would happily eat these every night, and may have done just that for almost a week… 😉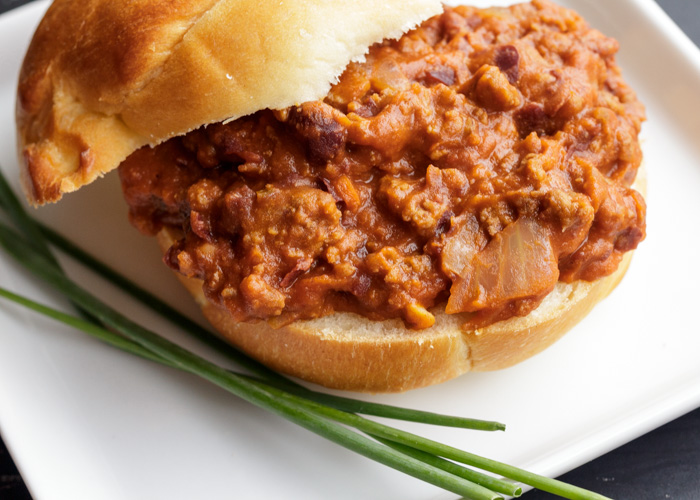 Almost Meatless Sloppy Joes
Ingredients
2 tablespoons olive oil
½ cup finely chopped white onion
1 tablespoon minced garlic
¼ teaspoon salt
¼ teaspoon ground black pepper
6 ounces ground sirloin
½ cup grated carrot
2 teaspoons chili powder
1 teaspoon brown sugar
½ teaspoon dried oregano
¼ teaspoon ground red pepper
2 cups canned crushed tomatoes
1 15.5 ounce can low sodium kidney beans, rinsed & drained
6 mini brioche buns, or other sandwich rolls of your choosing
Sliced red onion, for serving
Directions
Heat the olive oil over medium-high heat in a large stockpot. Add the onion, garlic, salt, pepper and beef and cook until the onion is softened and the meat is browned. Stir occasionally, making sure to crumble the beef.
Add the grated carrot, chili powder, sugar, oregano and red pepper then continue to cook for 2 minutes. Pour in the crushed tomatoes then bring the mixture to a boil. Once boiling, reduce the heat to medium then cook for 10 more minutes.
Take 1 cup of the kidney beans and mash them in a shallow bowl with a potato masher or fork. Add both the mashed beans and the remaining whole beans to the pot then cook until cooked through, about 1-3 minutes.
Serve on the buns topped with sliced red onion.
Recipe from the May 2010 issue of

Cooking Light

.