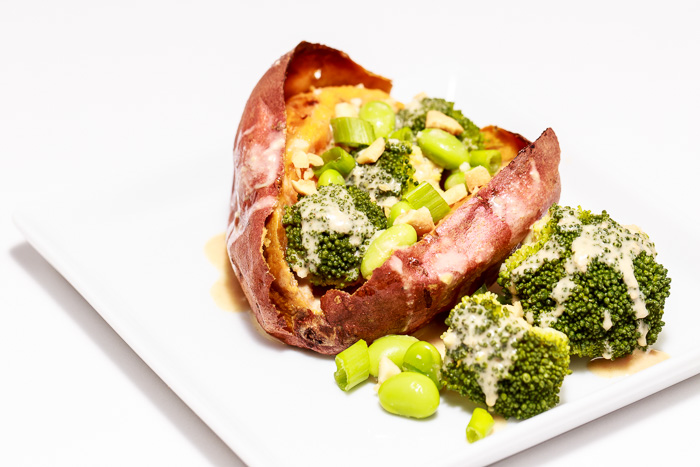 Normally when I see a recipe I am just drooling over it takes me months, even years, to finally get around to making it. Then when I finally make it months later I eventually get around to posting it on Lemon & Mocha. Not this time, my friends!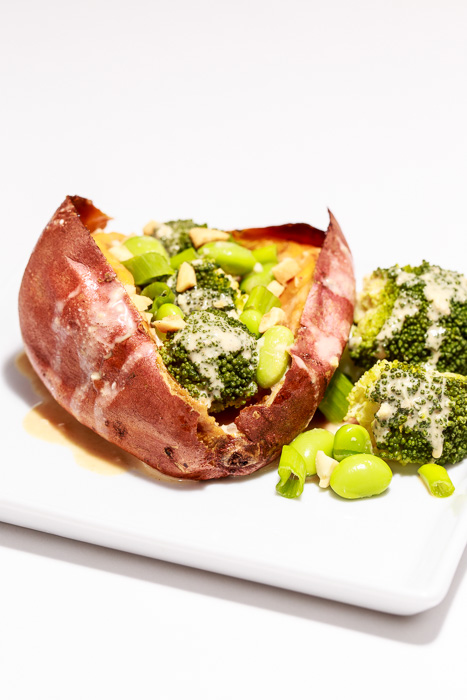 I saw this glorious Thai stuffed sweet potato one week, made it the next week then made it again to photograph the week after. Now here it is on Lemon & Mocha. Unbelievable!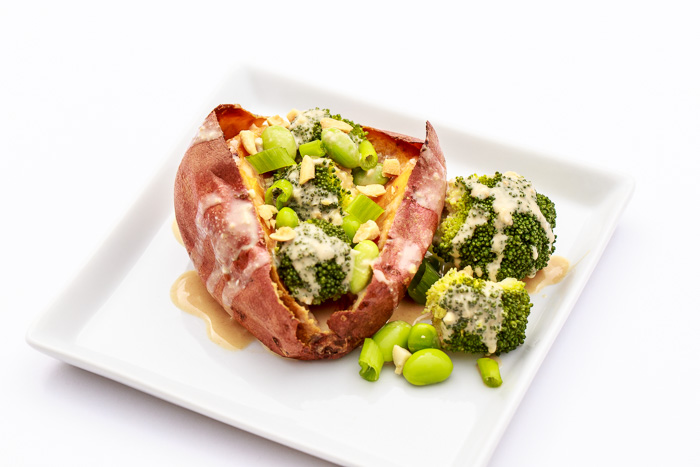 The reasons I made it so fast are the same two reasons you should make it this week:  1. The minute I saw it my peanut sauce loving self was instantly obsessed with the idea and I knew I had to have it and, 2. Reading the recipe I couldn't believe how easy it was.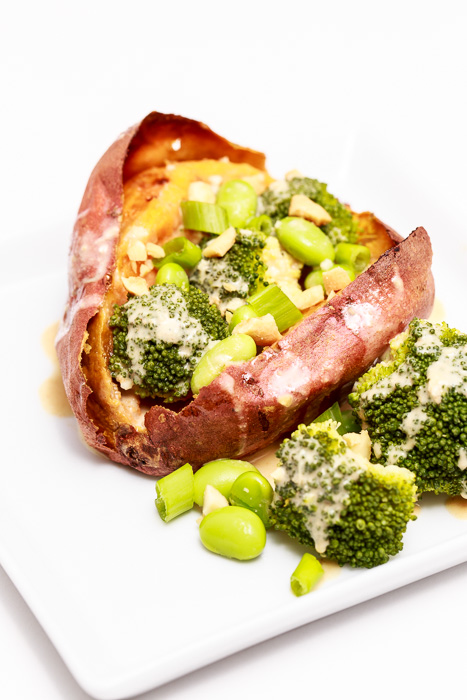 A third reason was also that I'm always looking for healthy vegetarian meals since Matt and I try to go meatless a couple nights a week. The flavor of the creamy sweet potato with the tender broccoli, crisp scallions and sweet edamame smothered in this peanut sauce is divine. It was so divine in fact that I ate it three nights in a row!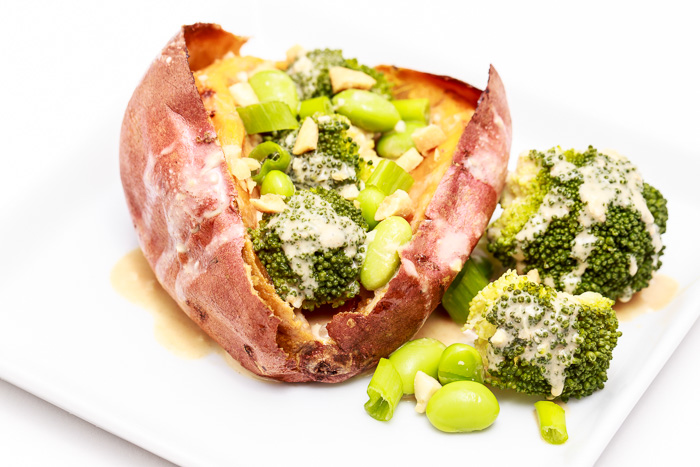 So get adventurous with your dinner this week and make this Thai stuffed sweet potato.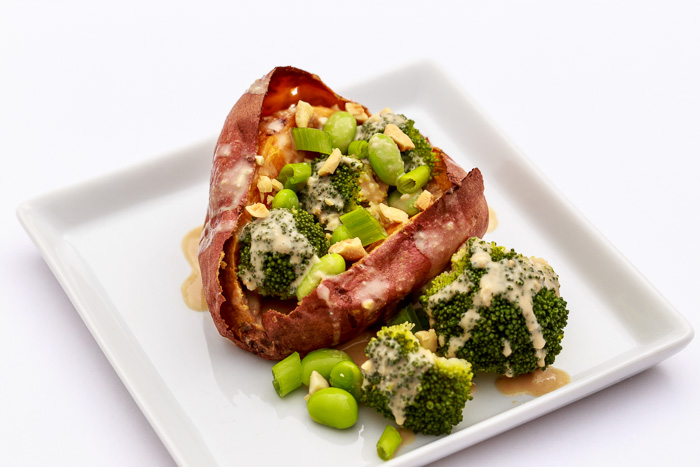 Thai Stuffed Sweet Potato
Ingredients
for the sweet potatoes
4-6 sweet potatoes, scrubbed clean
1 head of broccoli, cut into small florets and steamed
1 cup cooked edamame beans
3 scallions, chopped
½ cup chopped peanuts
Salt and pepper
for the peanut sauce
1 cup coconut milk
½ cup smooth peanut butter
1 lime, juiced
2 cloves garlic
½" piece of fresh ginger, peeled
1 tablespoon low sodium soy sauce
1 ½ teaspoons rice wine vinegar
1 ½ teaspoons sugar
¼ teaspoon crushed red pepper flakes
Directions
for the sweet potatoes
Preheat the oven to 400 degrees F. Pierce the potatoes 4-6 times with a fork and place on a baking sheet lined with tin foil. Bake for 45-60 minutes, or until a fork easily pierces the potato.
Let the potatoes cool slightly before handling then cut a slit in the top of each one. Stuff with the broccoli and edamame then drizzle generously with the peanut sauce. Garnish with the chopped scallions and peanuts. Serve hot.
for the peanut sauce
Combine all the ingredients in a blender or small food processor until smooth. Taste and adjust seasoning accordingly. If you would prefer a thicker consistency add more peanut butter then remix. If you would prefer a thinner consistency add more coconut milk then remix.
Recipe from

Shared Appetite

.