Orange-Vanilla Frozen Custard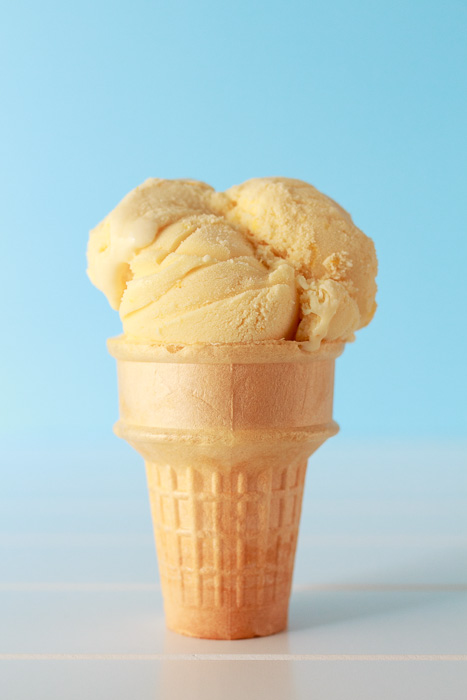 1½ cups whole milk
1 tablespoon cornstarch
3 large eggs
1 cup sugar
¼ teaspoon kosher salt
1½ cups heavy cream
2 teaspoons vanilla extract
⅔ cup frozen orange juice concentrate, thawed
4 teaspoons grated orange zest
Place a fine mesh sieve over a large bowl and set aside.
In a small bowl whisk together ½ cup of the milk and cornstarch until smooth.
In a medium saucepan whisk together the eggs, sugar and salt. Once combined whisk in the cornstarch mixture and the remaining cup of milk. Whisk until smooth. Place the saucepan over low heat and cook the mixture while stirring until thick enough to coat the back of a spoon, about 8 minutes. Make sure the mixture never reaches a boil. Remove from the heat and pour through the fine mesh strainer into the large bowl.
Place the large bowl in an ice bath. Slowly add the cream and continue to stir while sitting in the ice bath until cool.
Once cool, remove from the ice bath, stir in the vanilla, orange juice concentrate and orange zest, then cover and chill in the fridge until cold.
Freeze in your ice cream maker according to manufacturer's instructions.
Recipe by
Lemon & Mocha
at http://www.lemonandmocha.com/2014/07/31/orange-vanilla-frozen-custard/