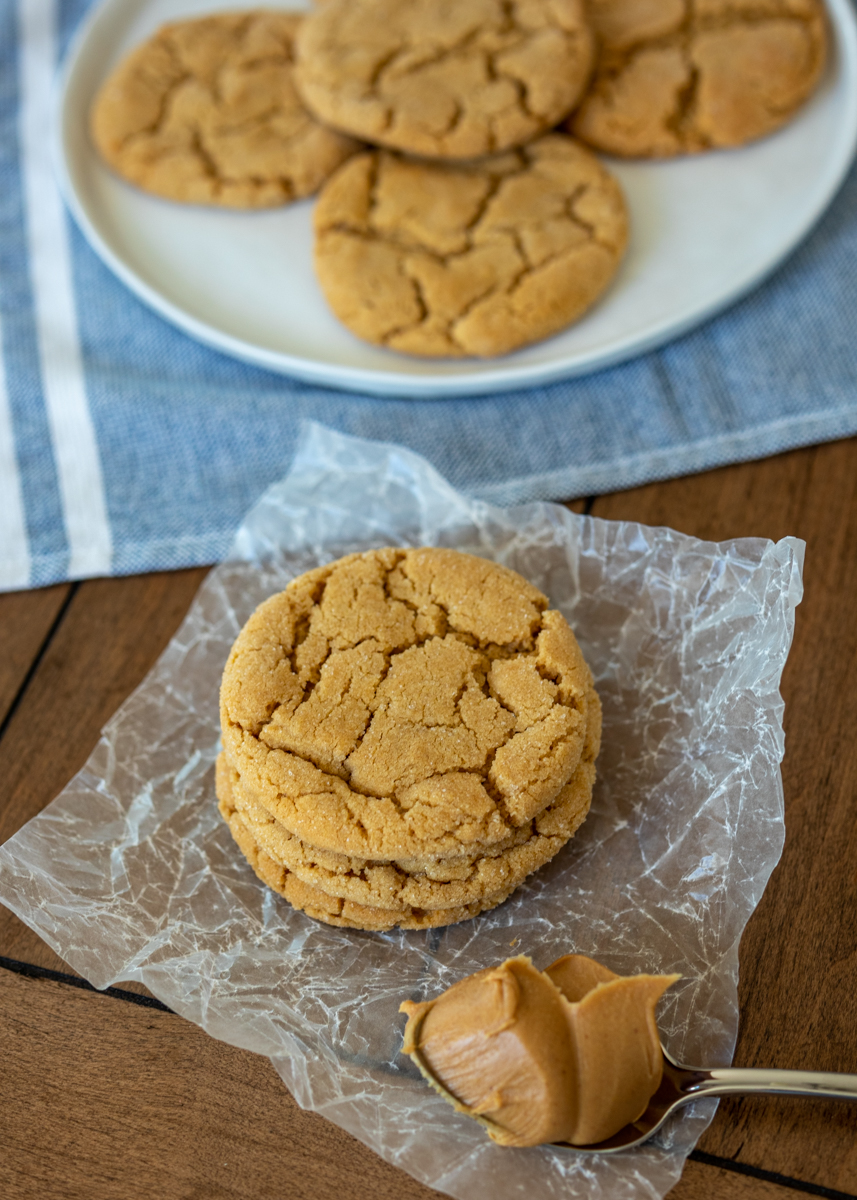 The day is finally here for the last recipe in our 12 Days of Cookies! These Chewy Peanut Butter Cookies are one of the easiest and there is no dough chilling required. Since we're so close to the holiday and if you're like me you're probably busy with a million things while also trying to soak up time with your family so I'll keep today's post short and sweet.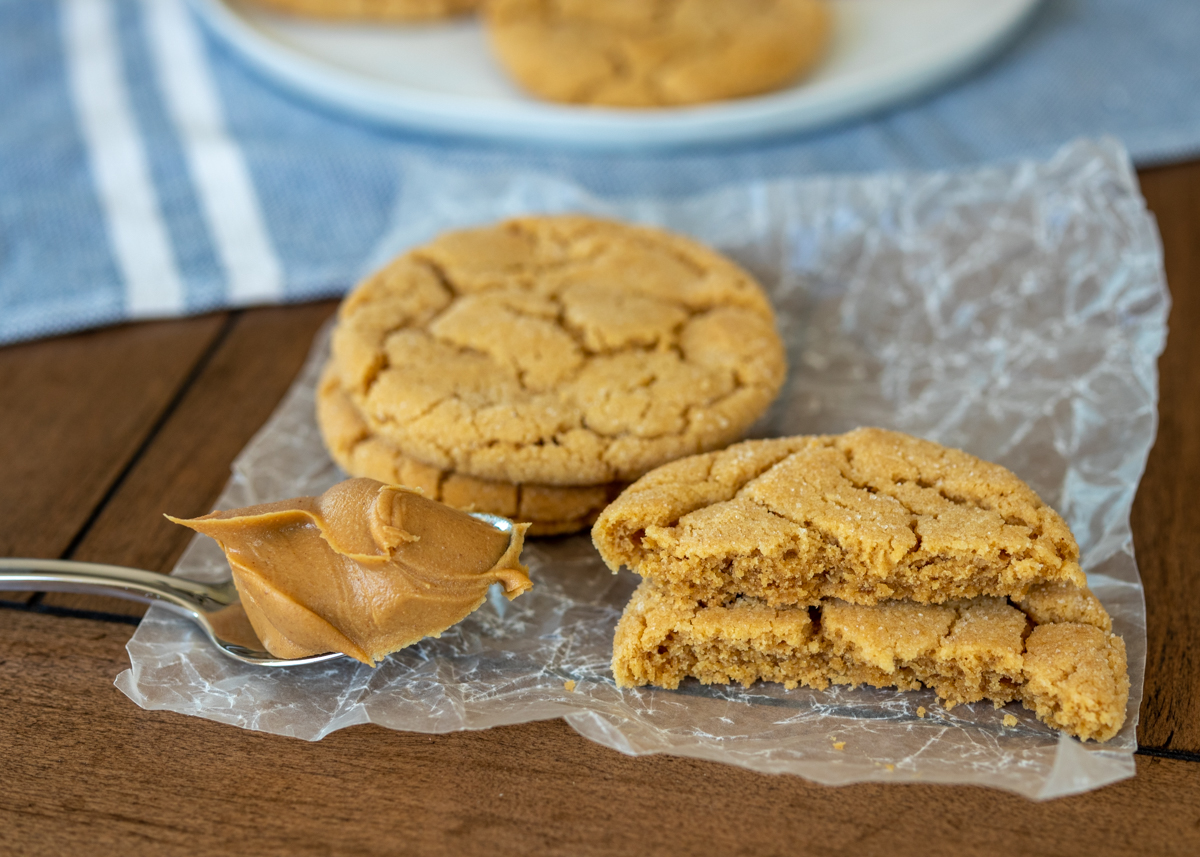 Having a go-to peanut butter cookie recipe is a staple and I've finally found mine! I find a lot of peanut butter cookies deliver on the peanut butter flavor, but are too crumbly. I prefer a cookie that is soft and chewy. These Chewy Peanut Butter Cookies have brown sugar in the cookie dough, which helps bring that chewy texture.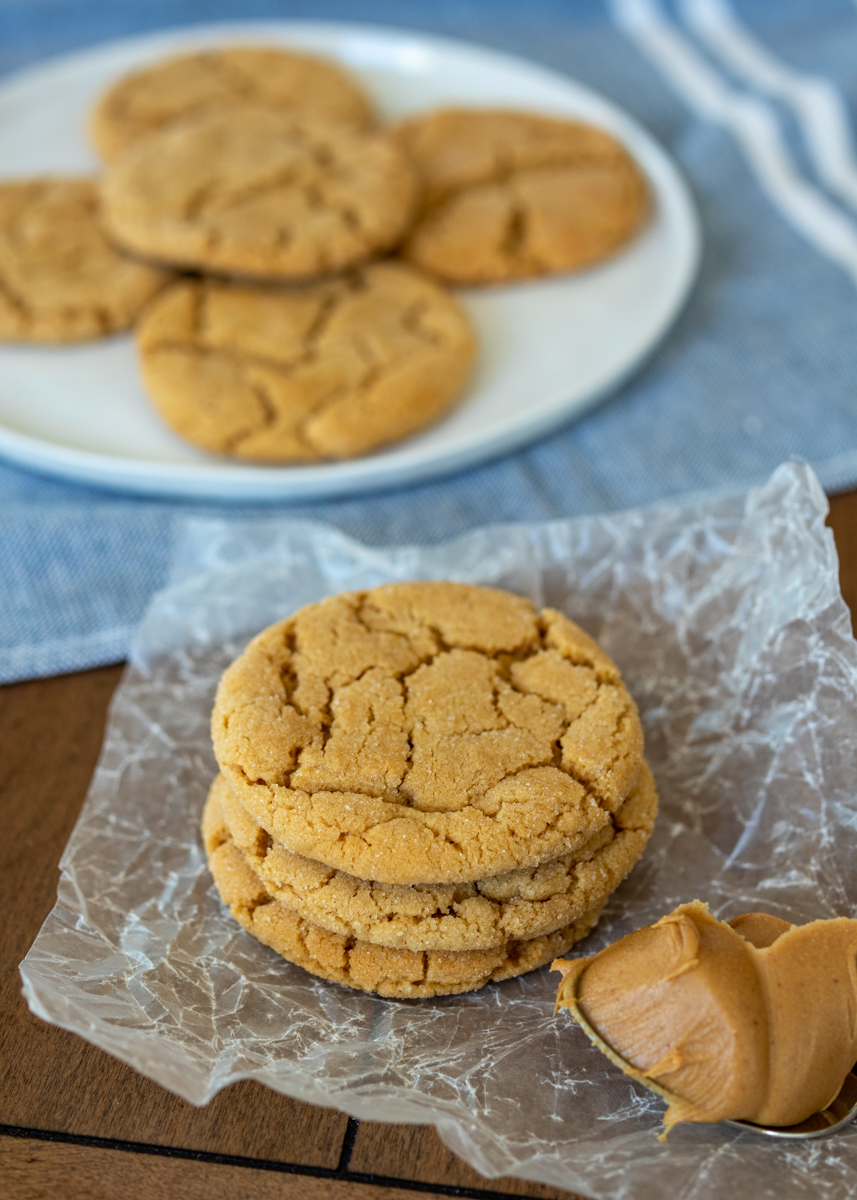 Rolling the cookie dough balls in granulated sugar gives them an added little bit of sweetness and shimmer as they spread out during the baking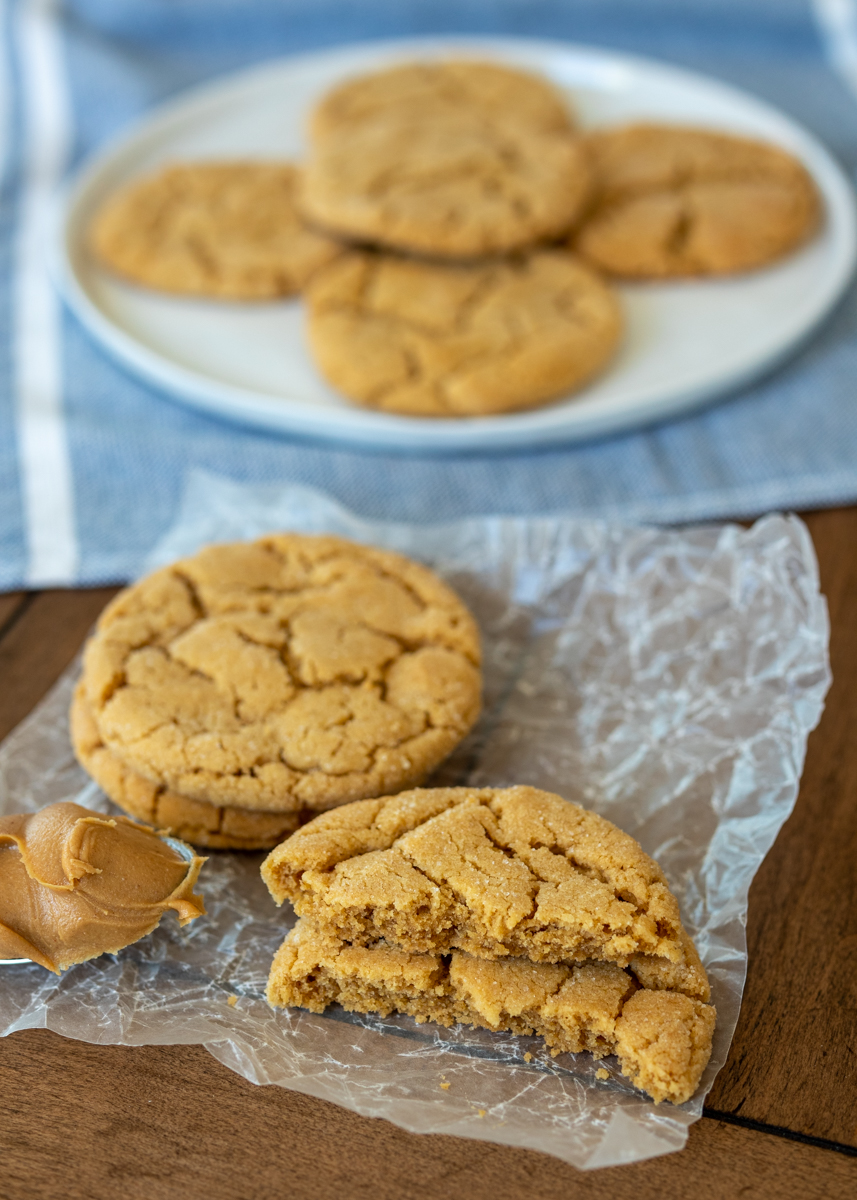 The original recipe calls for them to be done around ten minutes, but I found mine needed closer to thirteen minutes. They do firm up a little after baking, but I love the chewy texture from these peanut butter-packed cookies.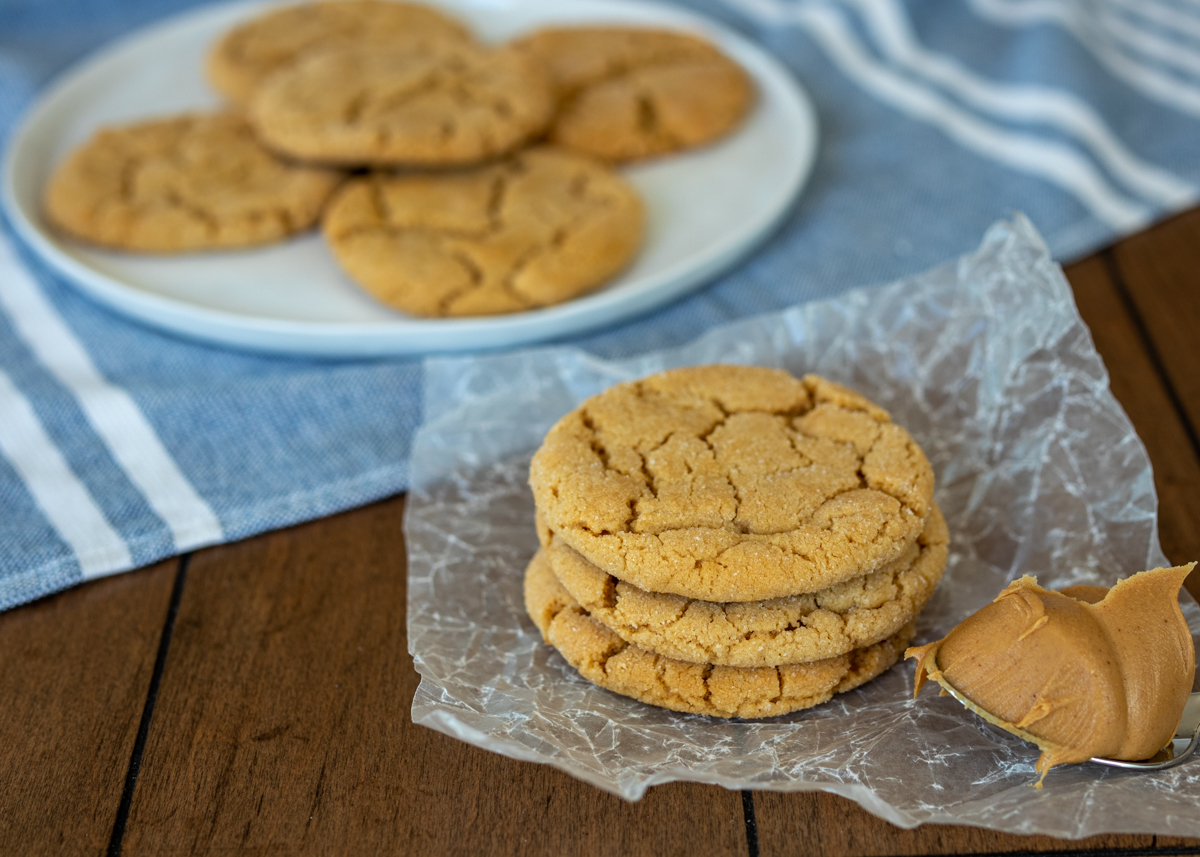 Happy holidays, everyone!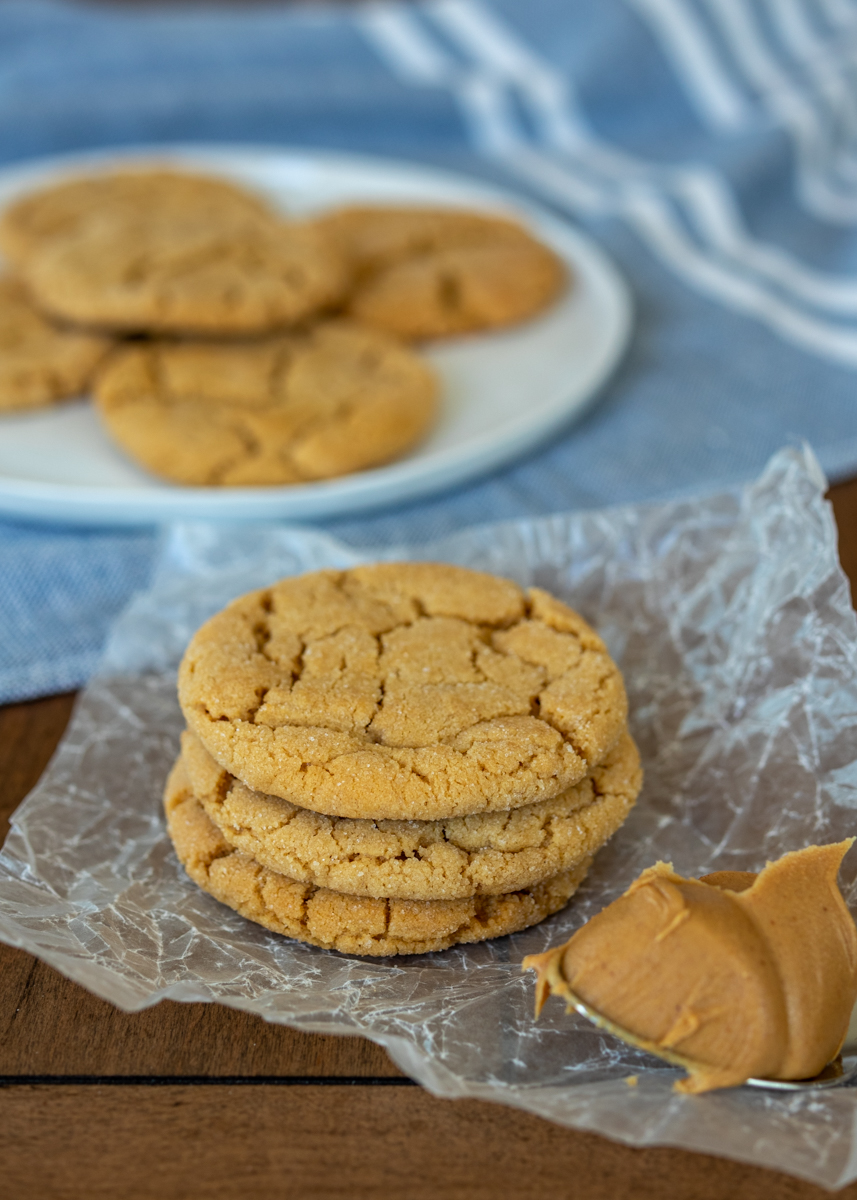 Chewy Peanut Butter Cookies
Ingredients
1¼ cups all-purpose flour
½ teaspoon baking soda
½ teaspoon baking powder
½ teaspoon salt
8 tablespoons butter (1 stick), room temperature
½ cup creamy peanut butter (not natural)
½ cup brown sugar
½ cup granulated sugar, plus extra for rolling the cookie dough balls
1 large egg, room temperature
1 teaspoon vanilla extract
Directions
Preheat oven to 350 degrees F. Line 2 baking sheets with parchment paper and set aside.
In a medium mixing bowl, sift together the flour, baking soda, baking powder and salt. Set aside.
In a large bowl with a hand mixer or in the bowl of a stand mixer, beat the butter and peanut butter until creamy and fluffy, about 3 minutes. Add the brown sugar and granulated sugar and beat until fluffy, about 3 minutes. Add the egg and vanilla. Beat until combined. Add the flour mixture and beat on low until just a few streaks remain.
Put some granulated sugar in a small bowl. Use a medium cookie scoop to scoop out a dough ball then roll in the granulated sugar. Place on the prepared baking sheet and repeat for the remaining dough. Bake for 12-14 minutes, or until the edges are very lightly brown and they've just started to set. Let cool on the baking sheet for 5 minutes then remove to a wire cooling rack to finish cooling. Repeat for the second baking sheet of cookies.
Recipe from

Two Peas and Their Pod

.