Chewy Peanut Butter Cookies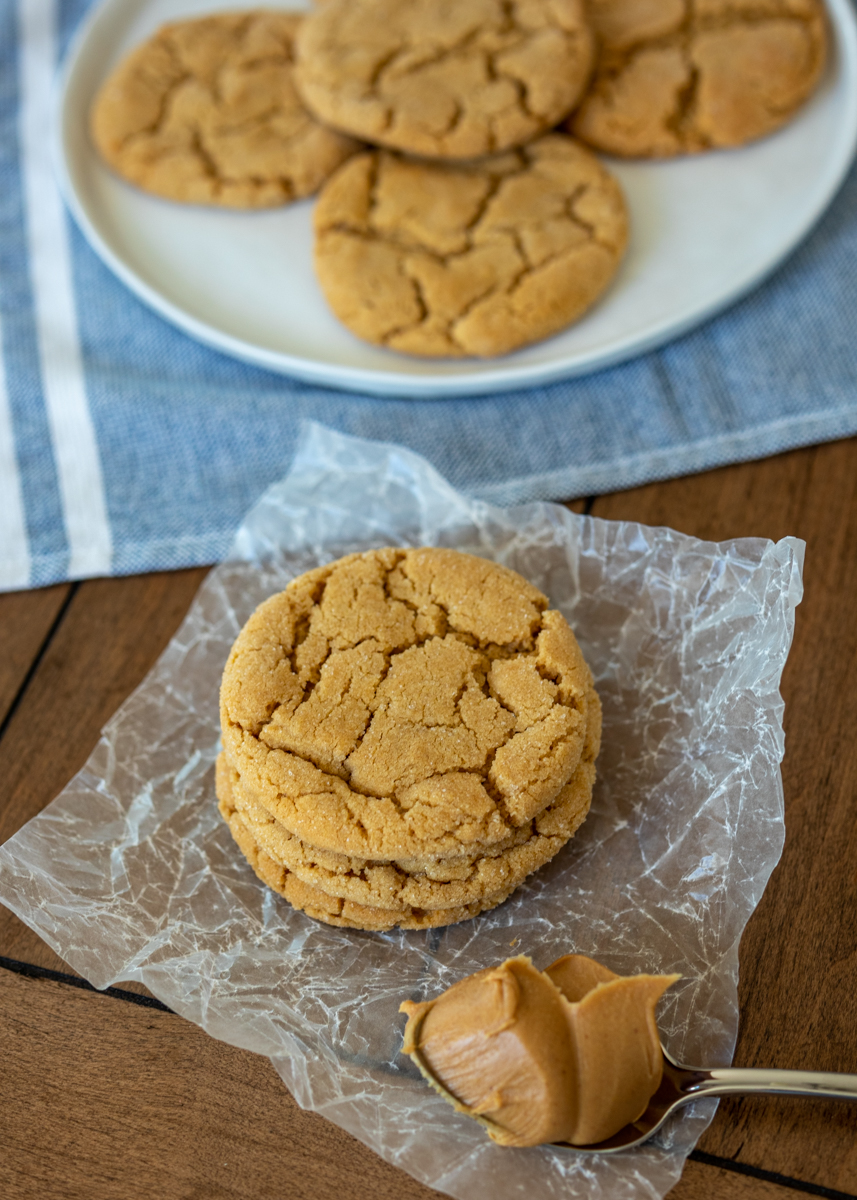 1¼ cups all-purpose flour
½ teaspoon baking soda
½ teaspoon baking powder
½ teaspoon salt
8 tablespoons butter (1 stick), room temperature
½ cup creamy peanut butter (not natural)
½ cup brown sugar
½ cup granulated sugar, plus extra for rolling the cookie dough balls
1 large egg, room temperature
1 teaspoon vanilla extract
Preheat oven to 350 degrees F. Line 2 baking sheets with parchment paper and set aside.
In a medium mixing bowl, sift together the flour, baking soda, baking powder and salt. Set aside.
In a large bowl with a hand mixer or in the bowl of a stand mixer, beat the butter and peanut butter until creamy and fluffy, about 3 minutes. Add the brown sugar and granulated sugar and beat until fluffy, about 3 minutes. Add the egg and vanilla. Beat until combined. Add the flour mixture and beat on low until just a few streaks remain.
Put some granulated sugar in a small bowl. Use a medium cookie scoop to scoop out a dough ball then roll in the granulated sugar. Place on the prepared baking sheet and repeat for the remaining dough. Bake for 12-14 minutes, or until the edges are very lightly brown and they've just started to set. Let cool on the baking sheet for 5 minutes then remove to a wire cooling rack to finish cooling. Repeat for the second baking sheet of cookies.
Recipe by
Lemon & Mocha
at http://www.lemonandmocha.com/2019/12/23/chewy-peanut-butter-cookies/