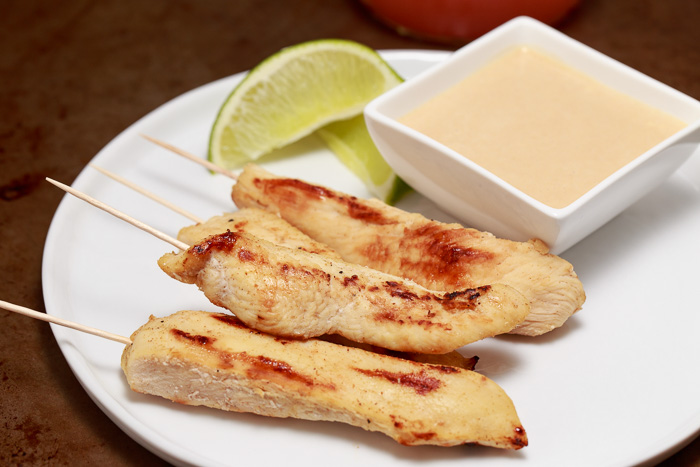 Growing up we never ate Chinese food in my house. I'm not sure why considering how delicious sesame chicken and crab rangoons taste. Thai food, on the other hand, was a regular staple in our house.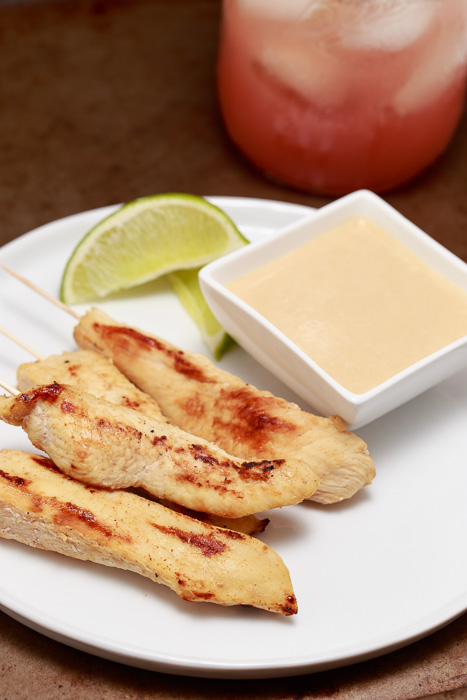 Whether we would get takeout or go to a nearby thai restaurant we always ordered the chicken satay with peanut sauce. Everything on a stick tastes better because it's more fun to eat, but this dish is more than that. The combination of sweet, sour and savory makes each bite delightful and peanut sauce is incredibly addictive. Let's be honest, we're all just in it for the peanut sauce.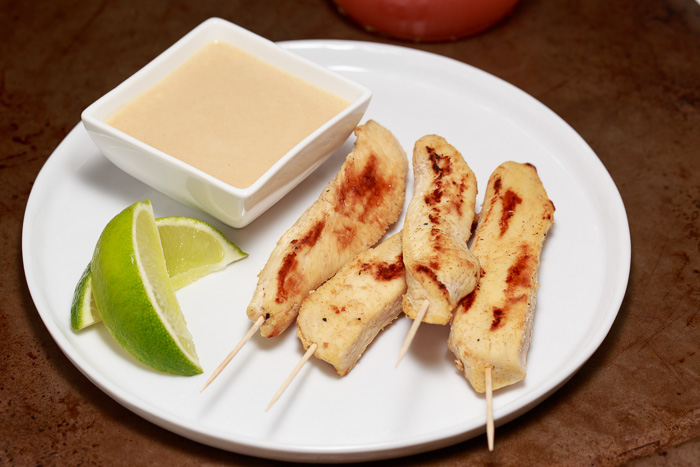 Chicken satay is one restaurant takeout that you can definitely bring to your own kitchen. I've made it a few times and always had excellent results.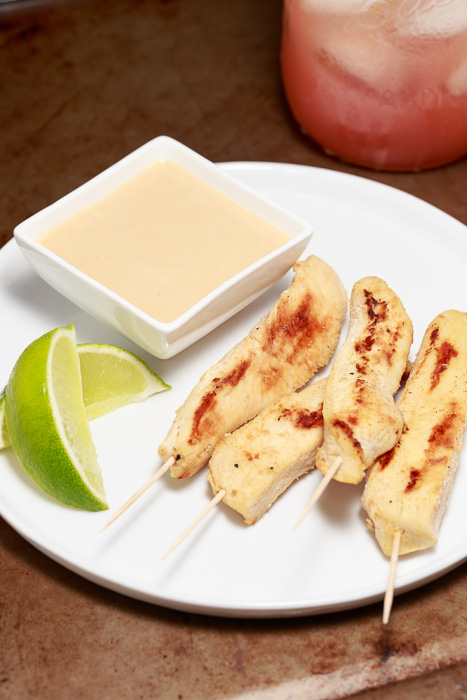 As far as pad thai goes I am currently leaving that dish to the experts after a few failed attempts involving accidentally purchasing an incorrect ingredient at an Asian market. Matt and I will never know what that pink-gray paste was we ate that night… But I digress! This dish is foolproof, tasty and doesn't involve any ingredients that might lead you astray.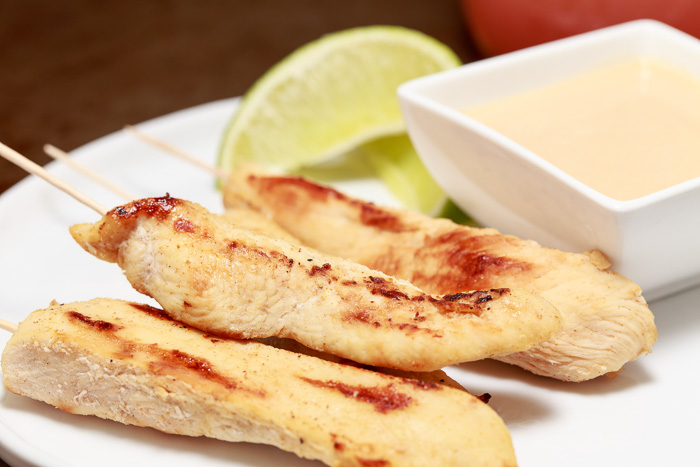 The peanut sauce, the most important part, combines coconut milk to add some creaminess and fresh ginger to provide an elevated flavor. Play around with the ratio of coconut milk to peanut butter to get your preferred flavor and consistency.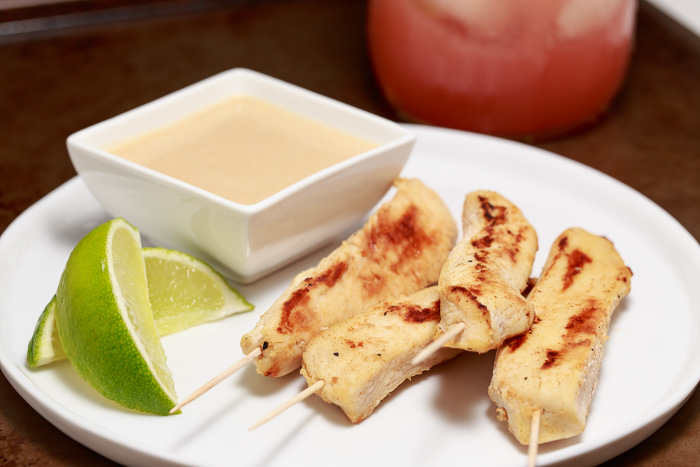 Coconut Lime Chicken Satay with Peanut Sauce
Ingredients
for the chicken satay
1 garlic clove, minced
½" piece of fresh ginger, peeled and grated
½ lime, juiced
1 tablespoon lime zest
½ cup coconut milk
1 tablespoon soy sauce
1 tablespoon peanut butter
1 tablespoon honey
1 teaspoon rice vinegar
1 teaspoon ground coriander
½ teaspoon sesame oil
½ teaspoon cumin
¼ teaspoon salt
2 pounds boneless skinless chicken breast, sliced into thin strips
for the peanut sauce
1 cup coconut milk
½ cup smooth peanut butter
1 lime, juiced
2 cloves garlic
½" piece of fresh ginger, peeled
1 tablespoon low sodium soy sauce
1 ½ teaspoons rice wine vinegar
1 ½ teaspoons sugar
¼ teaspoon crushed red pepper flakes
Directions
for the chicken satay
Combine all the ingredients except the chicken in a large mixing bowl with a whisk. Add the chicken strips and toss until well coated. Cover and refrigerate to allow the chicken to marinate for at least 1 hour or overnight.
Heat the grill or grill pan over high heat. Evenly thread the chicken strips with skewers. If using wooden skewers soak them in water first.
Grill the chicken for 4-5 minutes on each side then reduce the heat to medium-low and cook for a 1-2 more minutes per side or until it reaches an internal temperature of 165 degrees F. Serve with the peanut sauce.
for the peanut sauce
Combine all the ingredients in a blender or small food processor until smooth. Taste and adjust seasoning accordingly. If you would prefer a thicker consistency add more peanut butter then remix. If you would prefer a thinner consistency add more coconut milk then remix.
Satay adapted from

Steamy Kitchen

.
Peanut sauce slightly adapted from

Shared Appetite
.