Smoked Salmon Dip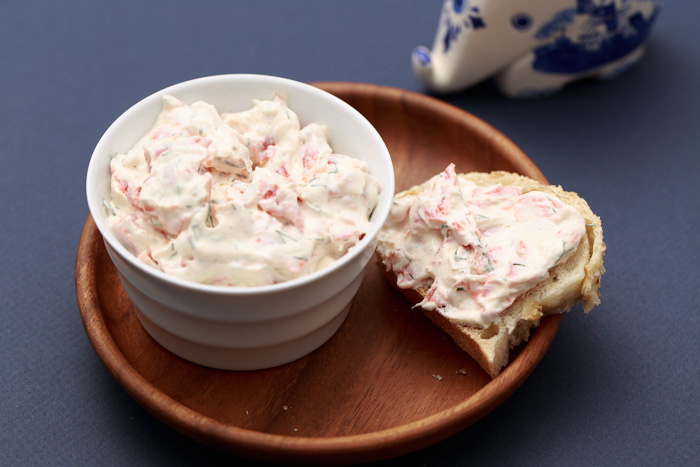 8 ounces light cream cheese, room temperature
½ cup light sour cream
1 tablespoon lemon juice
1 tablespoon fresh minced dill
1 teaspoon dijon mustard
8 ounces smoked salmon, roughly chopped
Pepper
In stand mixer fitted with a paddle attachment cream the cream cheese until smooth.
Mix in the sour cream, lemon juice, dill, and mustard. Season with pepper.
Mix in the smoked salmon and chill until serving. I kept the smoked salmon chunks larger because I wanted to really taste it, but you can chop it as small or large you would like. Serve on slices of crusty bread, crackers, or toasted egg bagels. Optional toppings include capers and chopped scallions.