Muffin of the Month Round-up

I hope you all had a wonderful Christmas! The year is winding down and just last week I shared the final muffin recipe for the Muffin of the Month. For those of you who are just tuning in, Food Network Magazine posted a Muffin of the Month article in their January 2018 issue that had a different muffin recipe for each month of the year. They all looked so good that I decided to make them each month, take photos and write up my thoughts along with the recipe. I did veer off course for the November and December Food Network muffins and instead made alternate recipes since the Food Network ones didn't appeal to me. It was a fun project and something I looked forward to baking (and gifting extras to friends!) each month. I thought since I diligently posted the muffin recipe each month that it deserved a send-off through this quick Muffin of the Month round-up.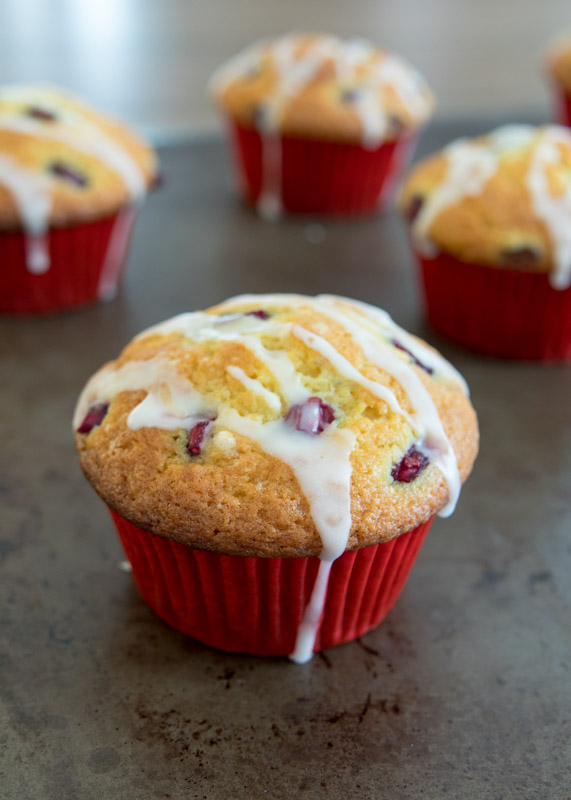 The year kicked off with a bright citrus muffin packed with clementine flavor. I might have to make these again this January with some raspberries instead of the pomegranates!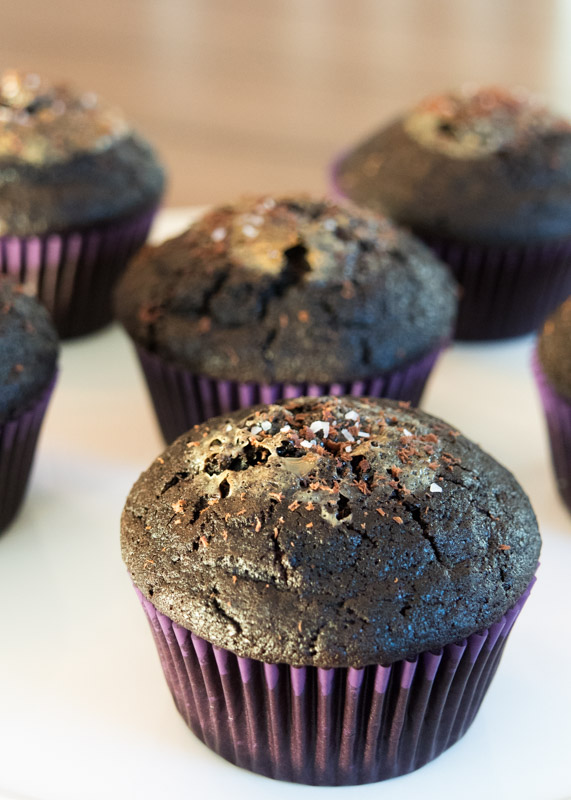 Oh, I was in love with these muffins! I am chocolate obsessed so I was in heaven. The flakes of salt on top were the perfect touch.
 
Who knew savory muffins were so amazing? These cheesy muffins were a favorite for both Matt and I.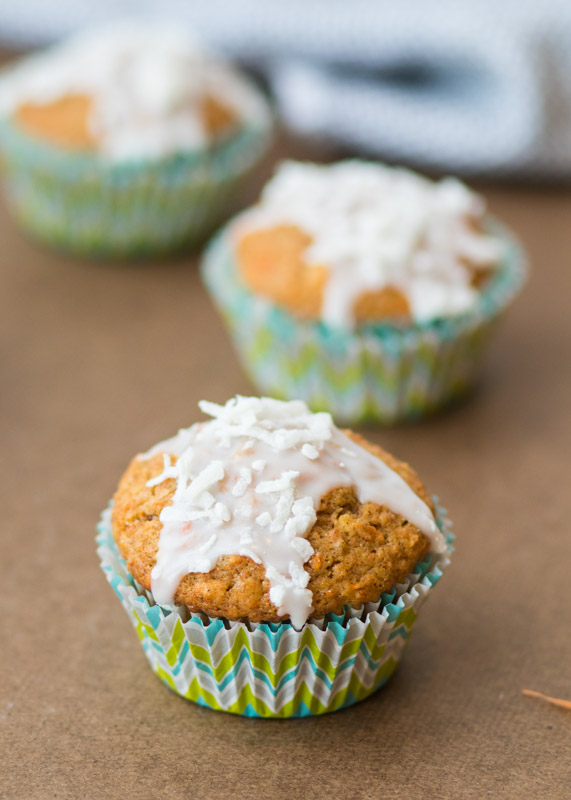 Although these muffins looked adorable, they were a little disappointing. I wanted more carrot flavor and definitely more coconut flavor. Does anyone else have it ingrained in their head after watching Holiday Baking Championship and Christmas Cookie Challenge that if you promise a flavor it really has to deliver?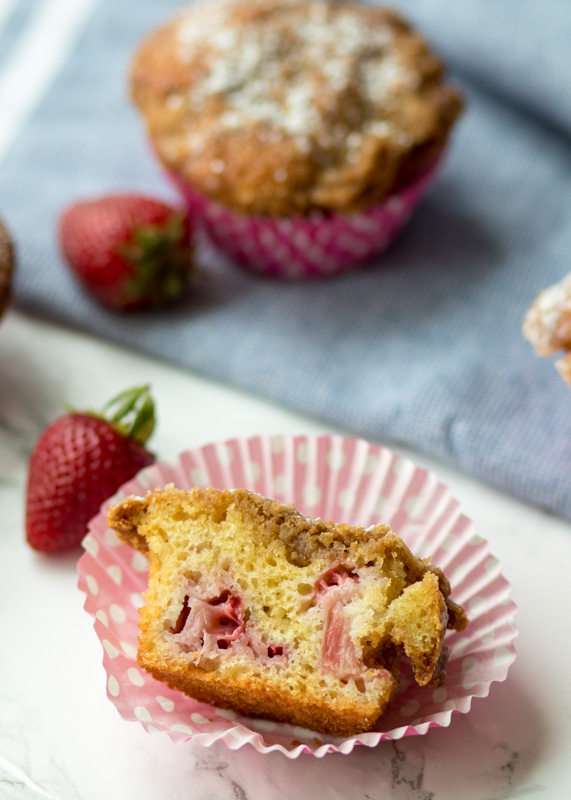 I had to adapt this one a bit since it called for an oat topping and I'm allergic to oats, but I could not have been more excited about the final result. These are moist and have this outrageous brown sugar topping. I'm definitely making these muffins again next rhubarb season!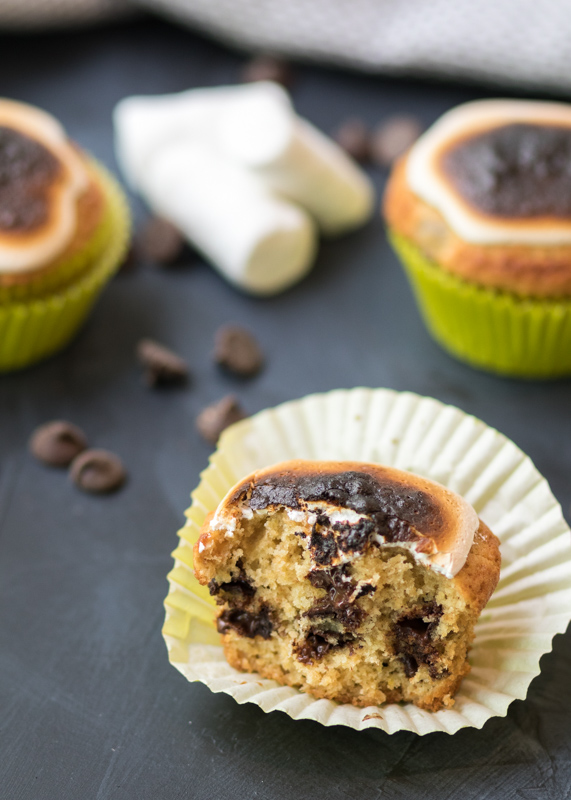 More chocolate involved and this time marshmallow fluff, too, so I was already swooning. Add in the graham flavored moist muffin base and ding, ding! This one was a definite favorite.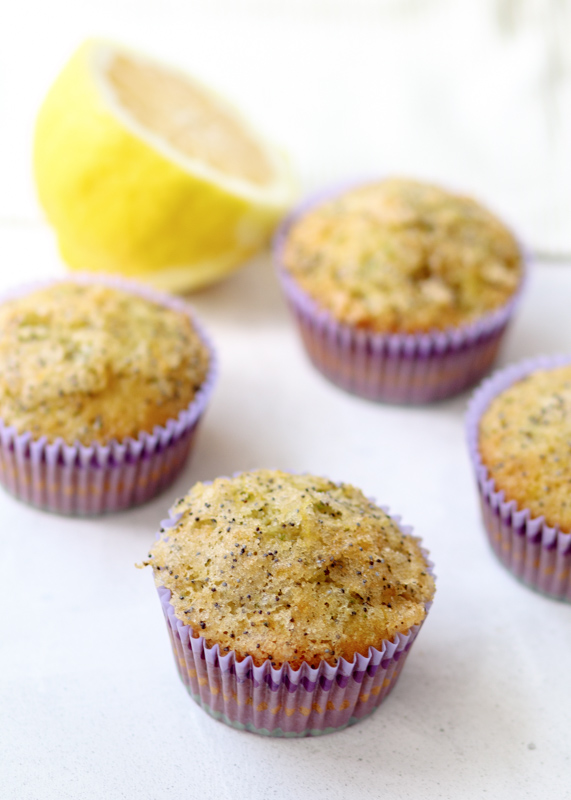 The crispy sugar topping on these muffins was a home run and the zucchini helped keep them very moist. However, they fell into a bit of the April muffin dilemma, which is that they needed more lemon flavor!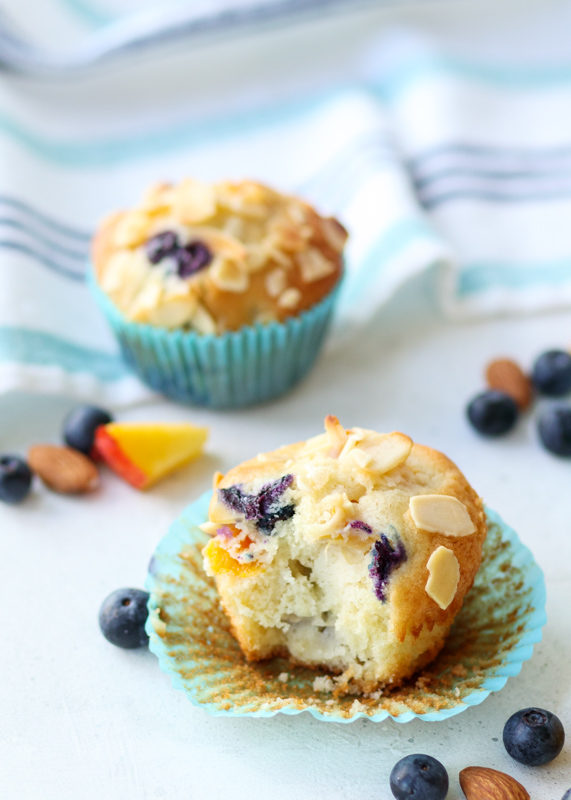 My family was literally calling dibs on these juicy and sweet muffins. If that won't make you try them then I don't know what else to say! I can't wait to make these again with some in-season nectarines.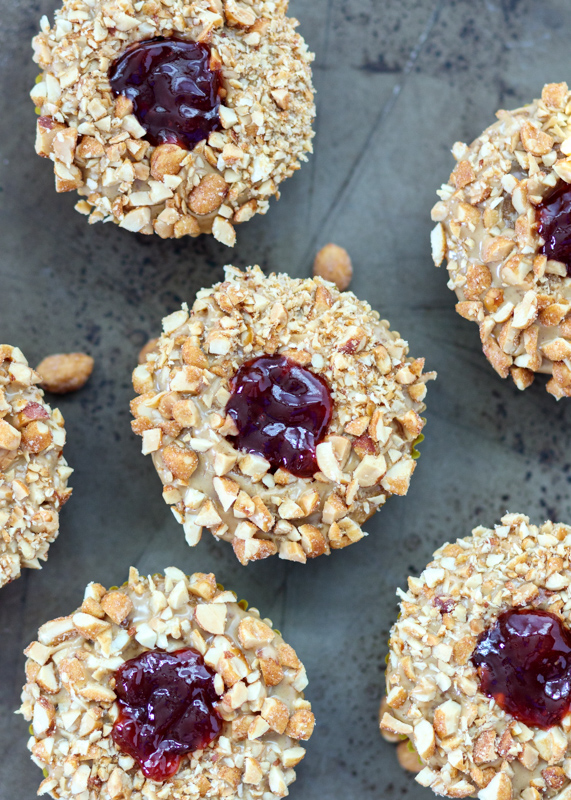 A literal peanut butter and jelly sandwich turned into a muffin. Crazy! Yet, so delicious, especially if you're like me and love a classic pb&j.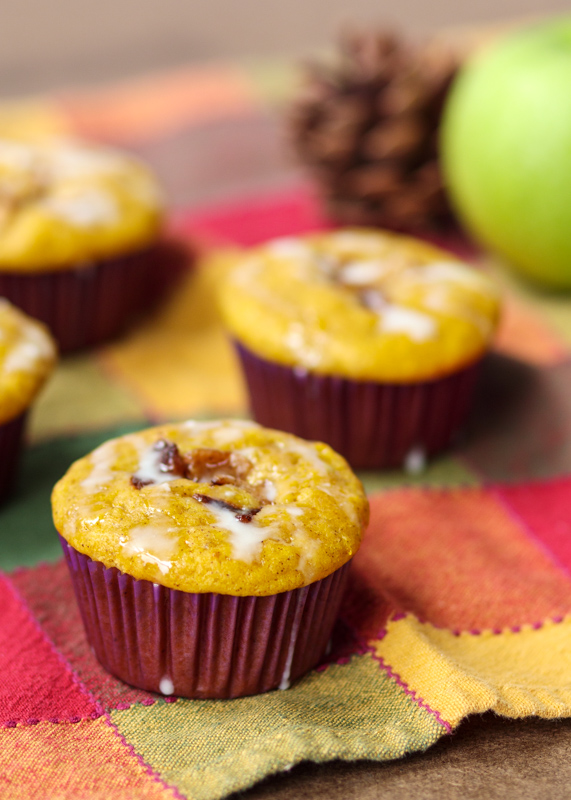 This is where they started to let me down a little. The cooked apples on top were delicious, but there was no pumpkin to be found anywhere! Especially since I love my go-to pumpkin bread recipe, it was difficult for me to get excited about these.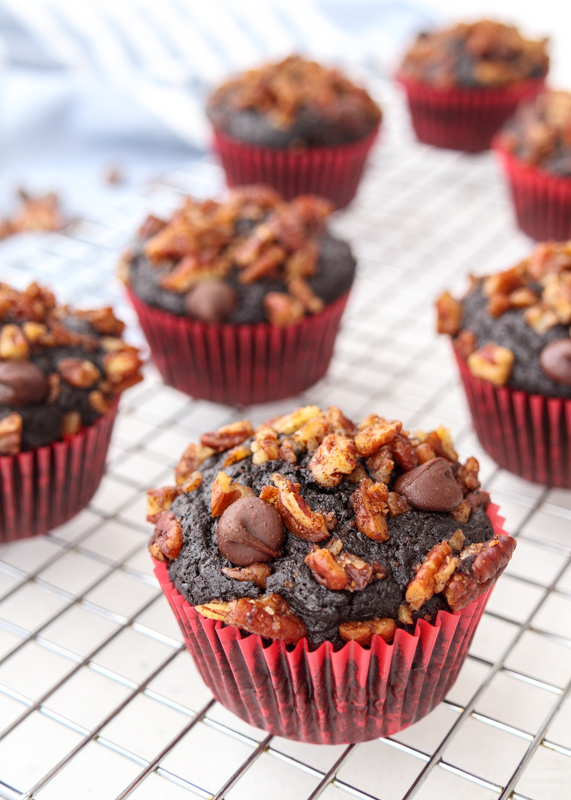 Since I wasn't feeling the November Food Network recipe, I decided to adapt the February muffins since I loved the chocolate base and stuff them with spiced pecans. The chocolate in these is so good.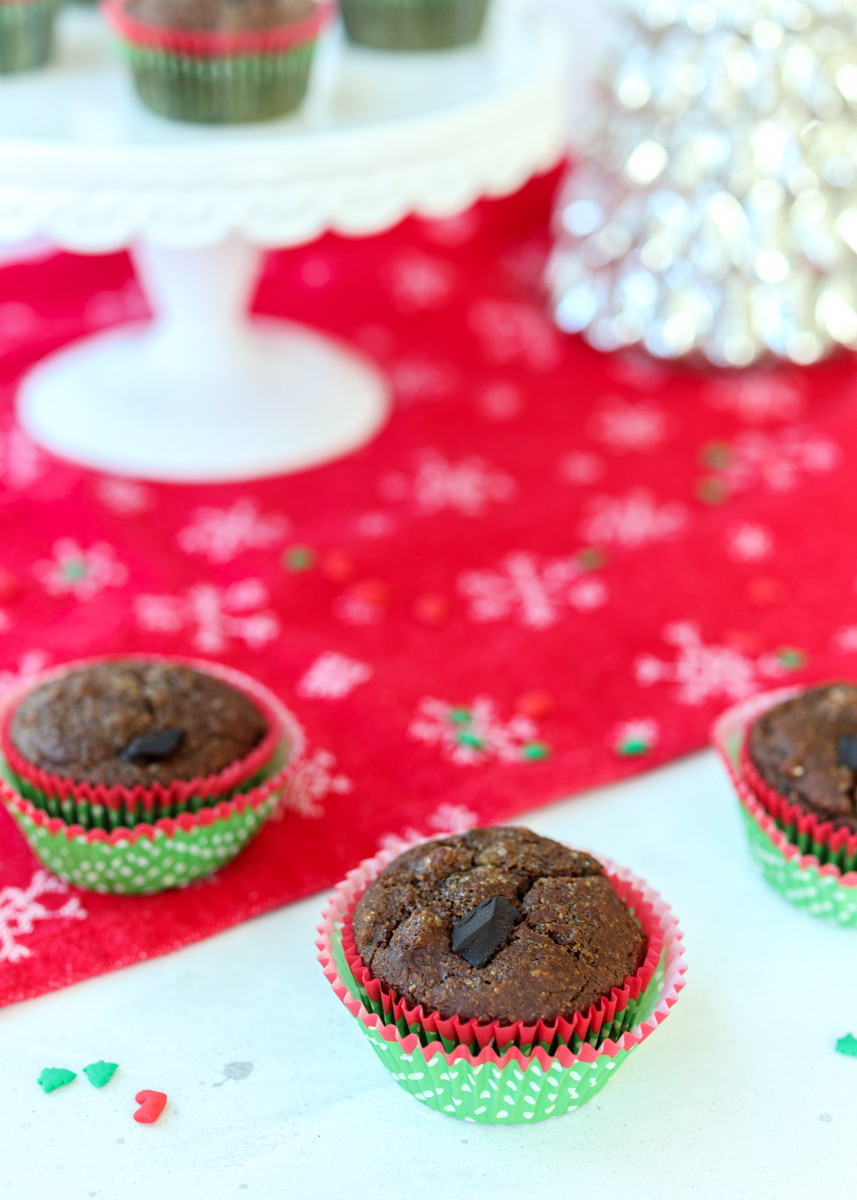 I went out on a limb with these muffins and did some "healthy" baking. They were good – for a healthy muffin.
If I had to pick my top three, I would probably have to go with the March Irish Cheddar, Bacon and Potato Muffins, the May Strawberry Rhubarb Crumble Muffins and the August Blueberry Nectarine Muffins. But those three might change depending on the day because the February Double Chocolate Salted Caramel Muffins, the June S'mores Muffins and the September Peanut Butter and Jelly Muffins aren't far behind! Food Network has posted a 'something' of the month in each January issue for the last couple years. The year before muffins it was cupcakes and the year before that it was birthday layer cakes. I hope they do it again and I can't wait to find out what it will be! My guess is cookies! Maybe that is just wishful thinking because I love making, and eating, cookies. What do you think it might be?