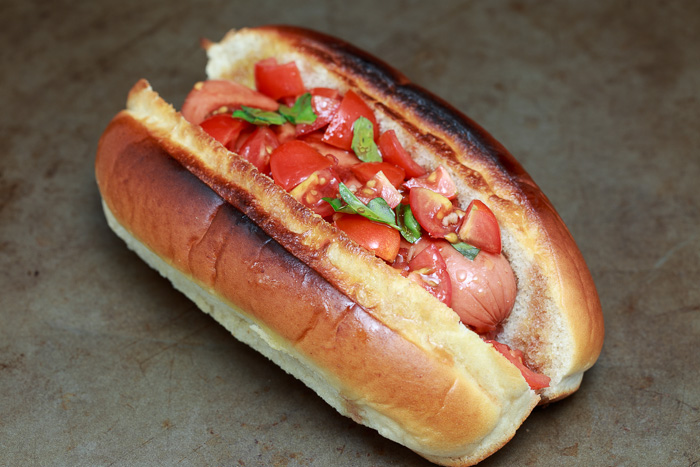 Something about summertime makes me want hot dogs. I won't eat a hot dog all fall and all winter, but the minute it gets warm outside I buy a package at the grocery store.
If I'm at a barbecue and the hosts went all out for some delicious steak and chicken, deep down I'm disappointed I couldn't have just a couple bites of a classic hot dog.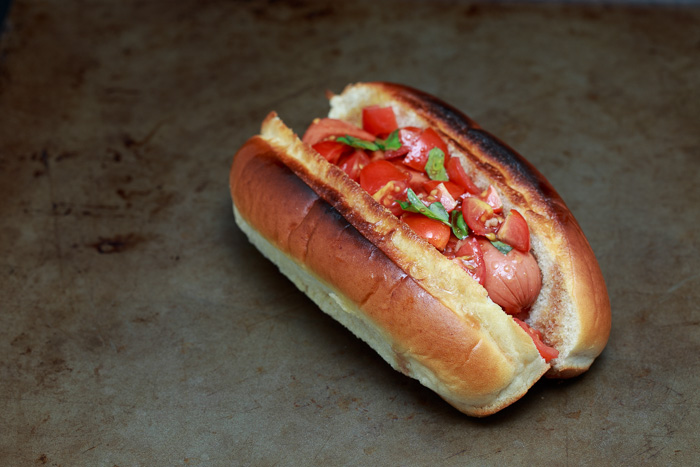 As perfect as that classic hot dog is smothered in ketchup, mustard and onions, there are too many amazing hot dog variations out there that have been ignored for far too long. It's time to elevate our barbecue hot dogs so they can stand there proud with the steak and chicken!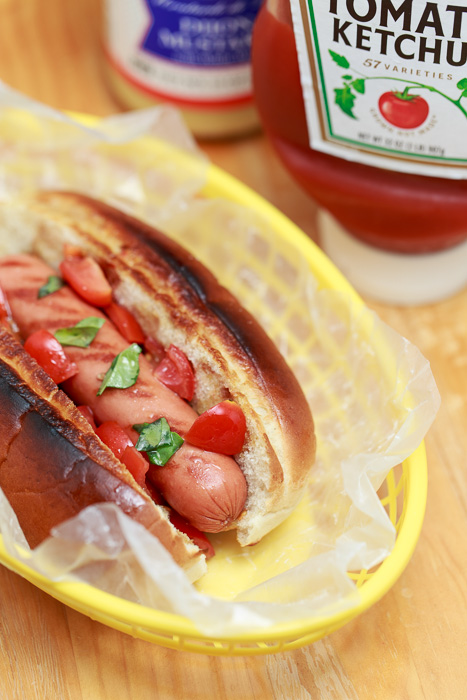 These bruschetta hot dogs do just the trick. Hot dogs are grilled, placed in a toasted Italian bun, then topped with tomatoes, fresh basil, garlic, balsamic vinegar and olive oil. Dang-nabbit, these hot dogs are good!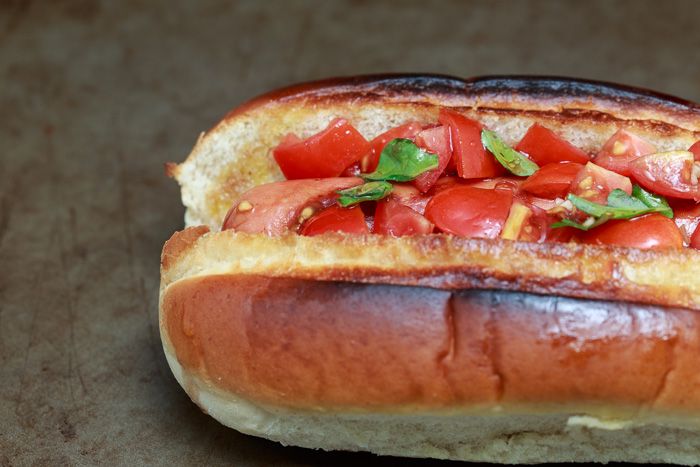 The bruschetta ingredients bring freshness, acidity and complexity to the hot dog, while the crusty bun envelopes the dog with enough room to hold the flavorful topping in place.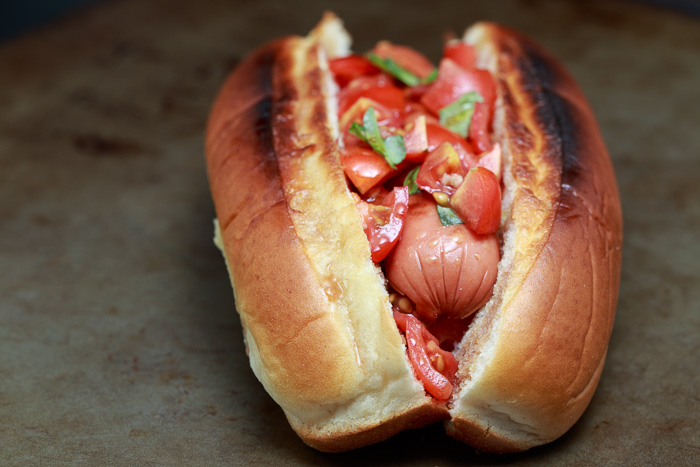 If you're someone who can't imagine a hot dog without ketchup or mustard trust me when I say the tomatoes, balsamic vinegar and olive oil provide no need for condiments. Elevate your barbecue hot dogs this summer and make some fancy bruschetta hot dogs!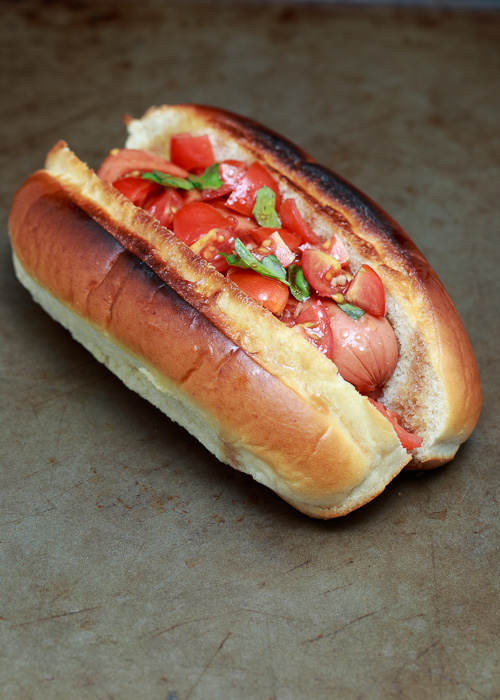 Bruschetta Hot Dogs
Ingredients
2 tomatoes, diced
1 garlic clove, chopped
1 tablespoon balsamic vinegar
2 tablespoons olive oil, plus more for serving
2 large leaves fresh basil, torn
Salt
4 hot dogs, grilled
4 Italian buns, toasted
Directions
In a small mixing bowl combine the diced tomatoes, garlic, balsamic vinegar, olive oil, basil, and salt to taste.
Place the grilled hot dogs in the toasted buns then top with the tomato mixture. Drizzle with olive oil before serving.
Recipe from July/August 2010 issue of Food Network Magazine.