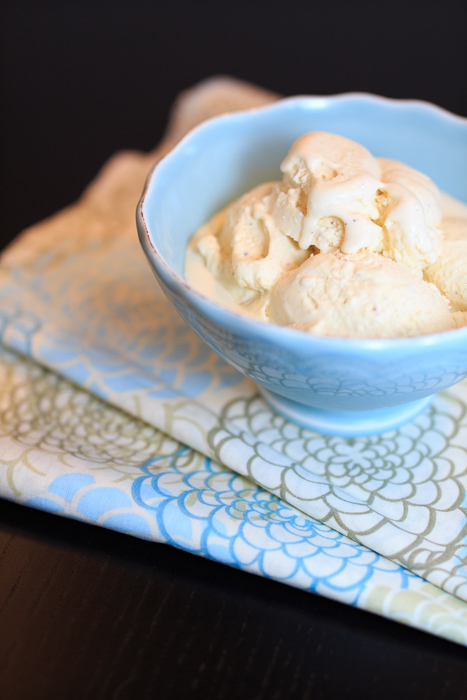 There are some flavors we really only see around the holiday season like gingerbread and pumpkin. Another one of those flavors is egg nog. Now I think I could really enjoy a moist spiced gingerbread loaf or some smooth pumpkin hummus anytime during the cooler months, but it takes a special time of the year to be in the mood for egg nog.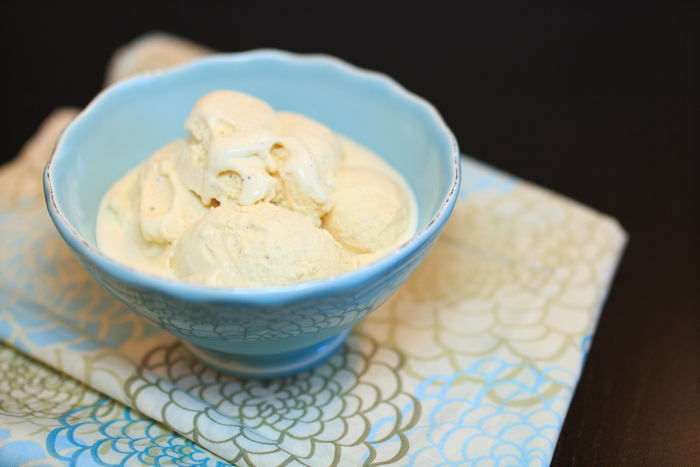 The first time I had egg nog was in the form of a dining hall carton that we spiked with Captain Morgan's in a college dorm room. I have definitely come a long way since then. This egg nog ice cream is spiced and sophisticated. But one thing hasn't changed- this ice cream is boozy. An adult-table-only-make-you-go-woah kind of treat. Sometimes that's a good thing. Especially on days when your whole family is together from sun-up to sun-down and you're starting to find yourself going a little kooky. One bite of this ice cream will slap your tastebuds back to reality. Best served to adults alongside a warm slice of gingerbread cake or a pumpkin bread pudding to add a little liquored up sophistication to your holiday desserts.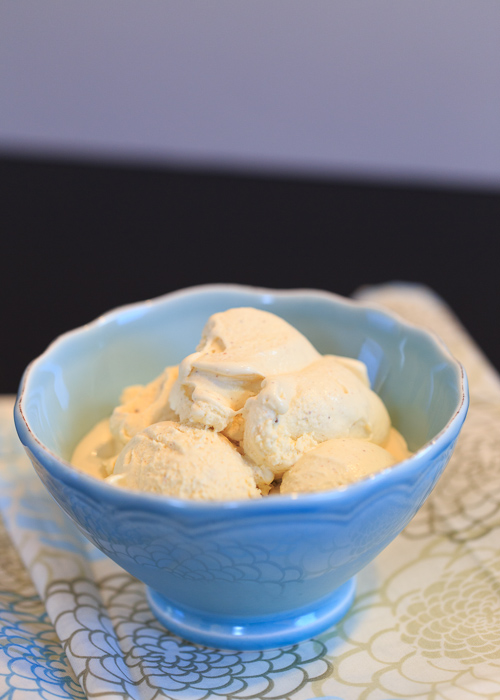 Egg Nog Ice Cream
Ingredients
2 cups heavy cream
1 cup whole milk
⅔ cup sugar
Pinch of salt
6 large egg yolks
1 teaspoon ground nutmeg
2 tablespoons brandy
2 tablespoons dark rum
2 teaspoons vanilla extract
Directions
Pour the heavy cream into a large bowl and place a mesh strainer on top.
In a medium saucepan over medium heat warm the milk, sugar and salt.
In a medium bowl whisk the egg yolks. Whisking constantly carefully pour the warm milk mixture into the bowl with the egg yolks then pour the mixture with the egg yolks back into the saucepan.
Stir constantly over medium heat, making sure to scrap the bottom, until the mixture is thick enough that it coats the spatula.
Remove the mixture from the heat and let cool for a couple minutes. Then pour the mixture through the mesh strainer into the bowl with the heavy cream. Stir to combine then add the nutmeg, brandy, rum and vanilla.
Stir until cool over an ice bath then chill the mixture completely in the refrigerator. Freeze in an ice cream maker according to the manufacturer's instructions.
Recipe from

The Perfect Scoop
.