Healthy Spinach, Goat Cheese and Quinoa Egg Muffins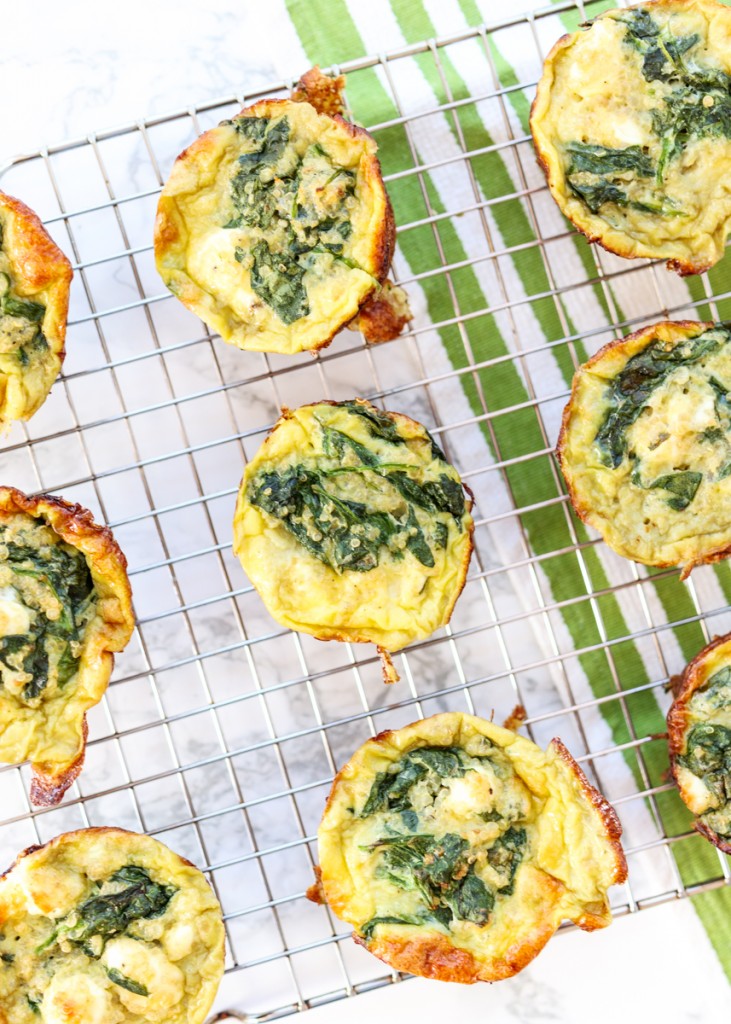 Welcome to another healthy breakfast Friday! You may have noticed that a lot of the meals this month can either be partially or completely made ahead. Well, I've been posting some of our favorite go-to meals and in addition to liking healthy dishes, we're also big fans of meals that can be made ahead. When hunger suddenly strikes we have no patience so make-ahead is key! Does anyone else have this issue?!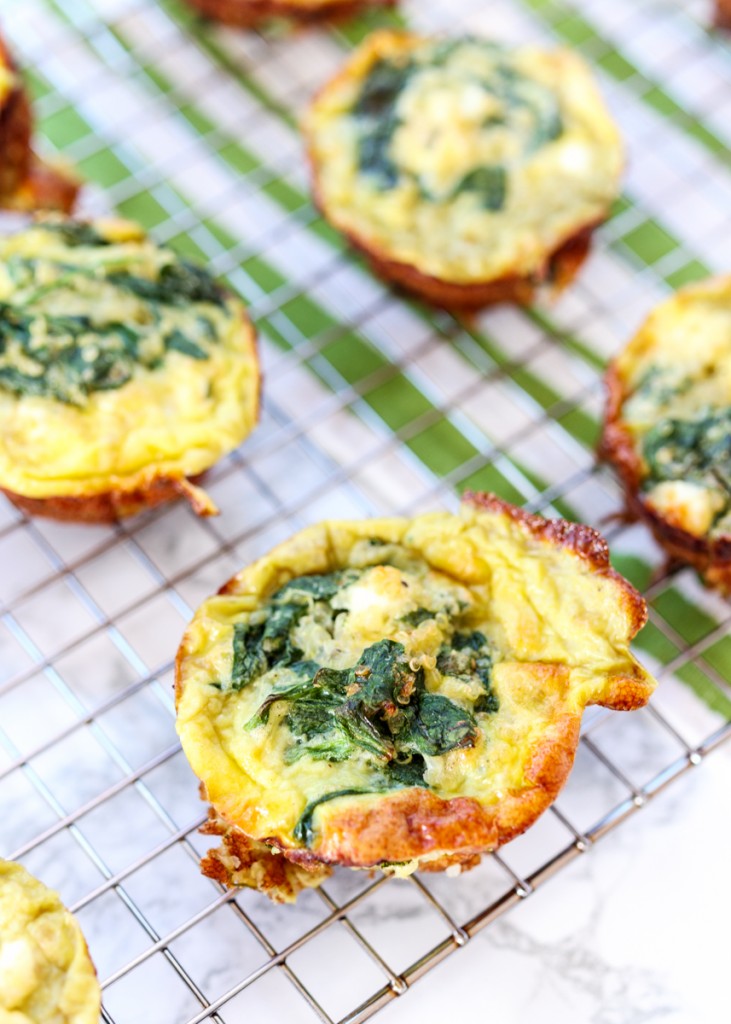 One of my favorite make-ahead breakfasts is egg muffins or mini quiches. My Mini Broccoli, Ham and Cheddar Quiches are the best breakfast for busy weekdays or mornings with house guests, but I wanted to make a lightened up version.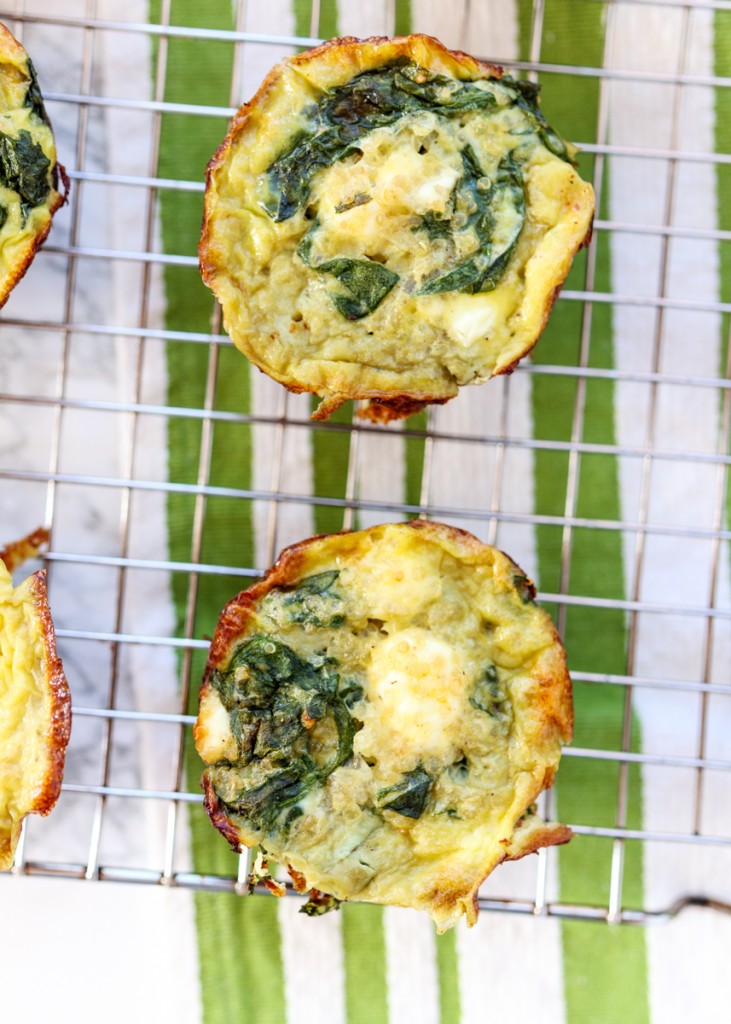 The original mini quiches use flour and are loaded with cheese and ham so instead we're keeping them vegetarian and using cooked quinoa, a small amount of goat cheese and plenty of spinach. Between the eggs, quinoa and goat cheese, there's plenty of protein in these little muffins to keep you full.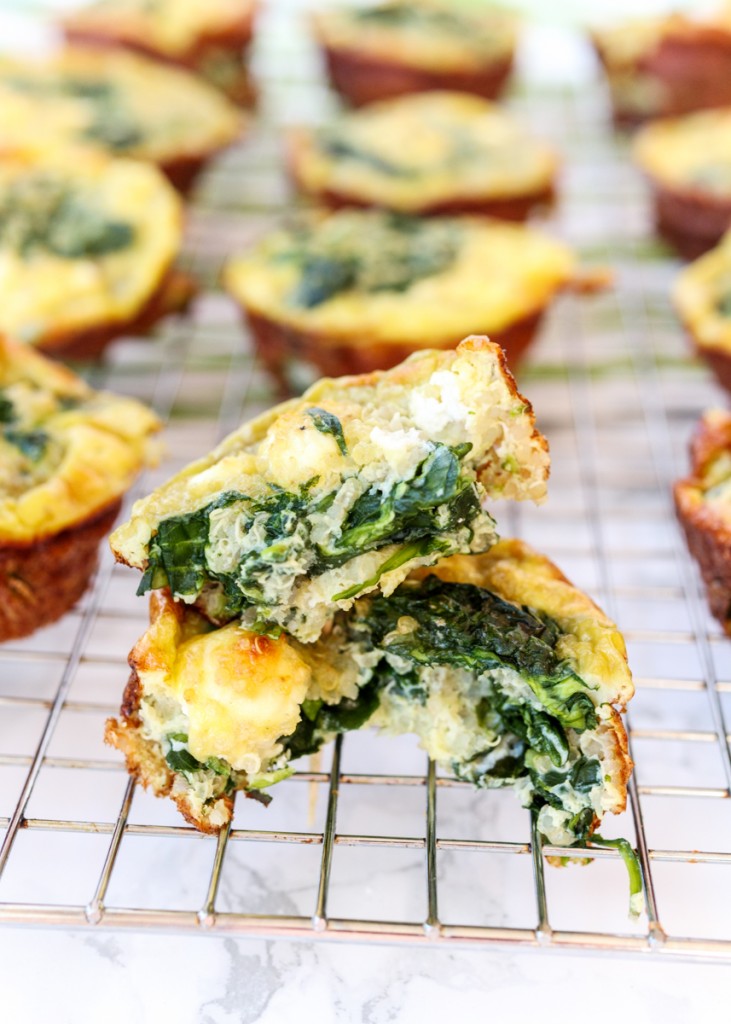 My favorite part about these egg muffins is that just like the mini quiches, all you have to do is bake them in a muffin pan sprayed with nonstick cooking spray. When they're warm out of the oven, the goat cheese is gooey and the quinoa provides a great texture throughout the egg muffin.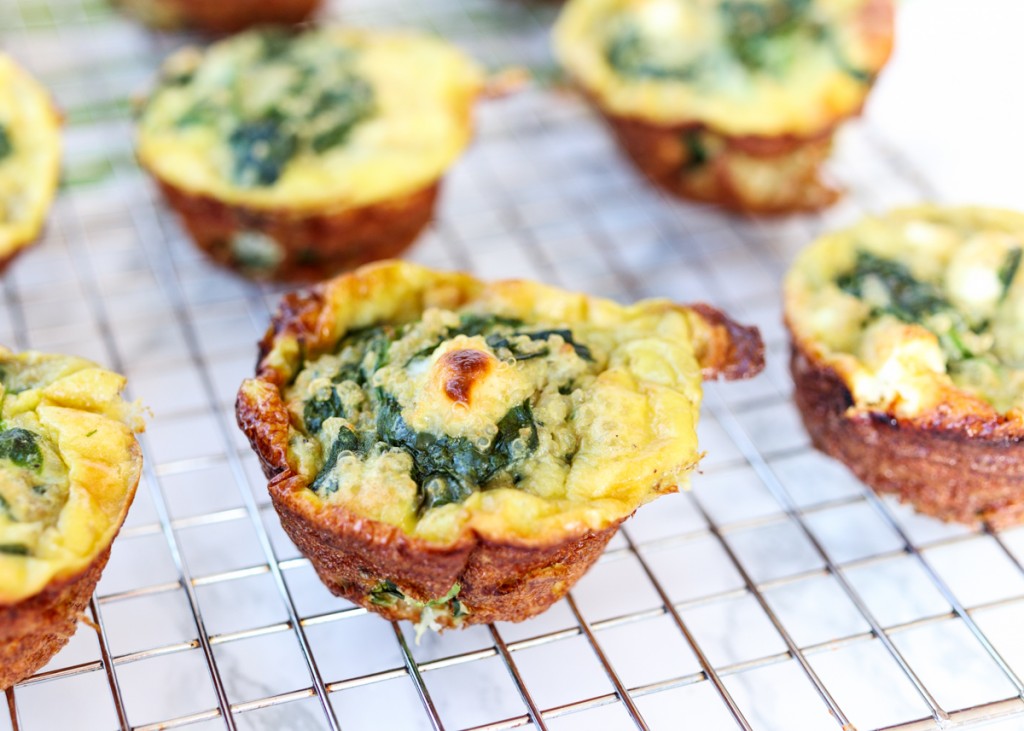 Matt and I have to get going early tomorrow morning and these Healthy Spinach, Goat Cheese and Quinoa Egg Muffins are the perfect quick breakfast. We're headed to New York City with Matt's family to see Wicked and celebrate my mother-in-law's, Theresa's, birthday! I hope you all have a fabulous weekend!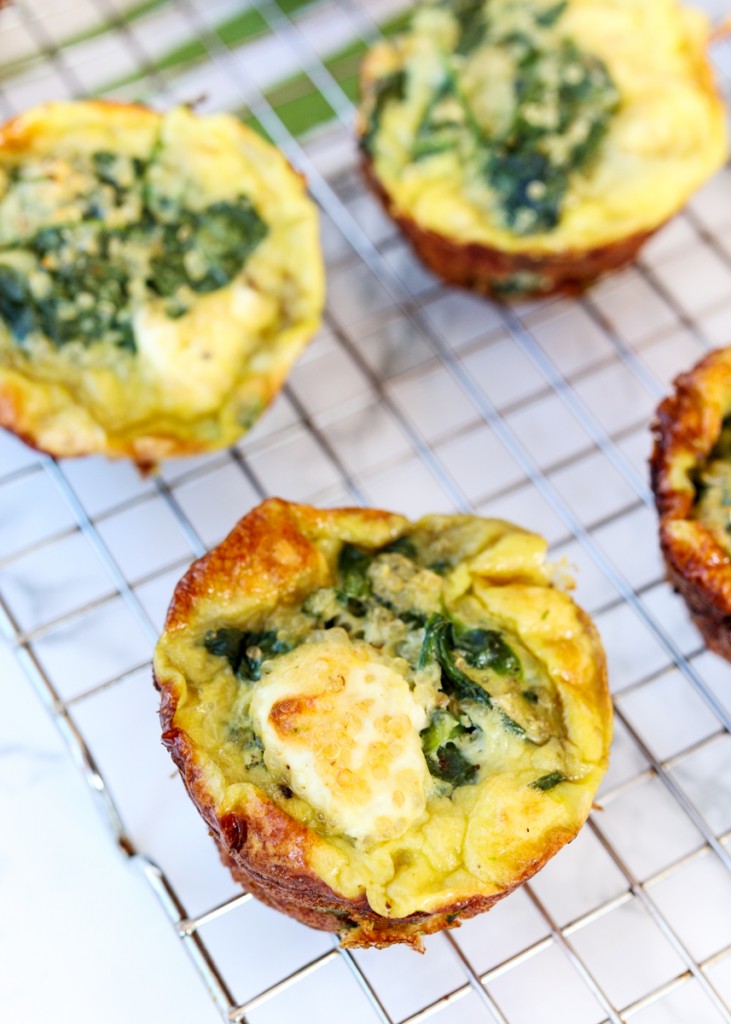 Healthy Spinach, Goat Cheese and Quinoa Egg Muffins
Ingredients
6 eggs
½ cup nonfat milk
10 ounces spinach, steamed, strained and water squeezed out
3 ounces goat cheese
1 cup cooked quinoa
½ teaspoon garlic powder
¼ teaspoon salt
¼ teaspoon ground black pepper
Cooking spray
Directions
Preheat the oven to 400 degrees F. Spray a 12-cup muffin pan with nonstick cooking spray.
In a large mixing bowl, whisk together the eggs and milk until frothy. Add all the remaining ingredients and stir to combine. Divide the egg mixture between the 12 muffin cups. There might be a little leftover - do not overfill. Then bake for 24-27 minutes, or until a toothpick comes out clean and the eggs are cooked through.