Mini Broccoli, Ham & Cheddar Quiches
Mini food gets lots of love for being cute. Mini cupcakes, mini burgers, mini quiches; it's all, "Aw, they're so tiny and cute!" Let's get to the truth of the matter though. Everyone's just excited because it means they get to eat a whole bunch of them. What they actually mean to say is, "Aw yeah! They're so tiny I can eat a whole bushel of them! Let's go!" Or something like that.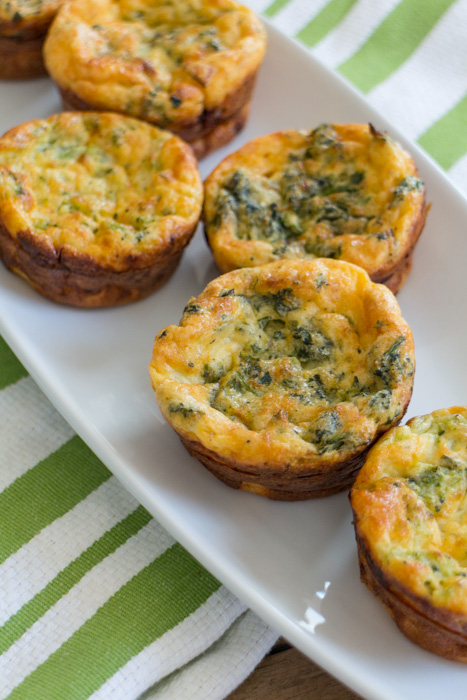 These Mini Ham, Broccoli and Cheddar Quiches are so savory, fluffy and packed with flavor that you are definitely going to want to eat a whole bushel of them.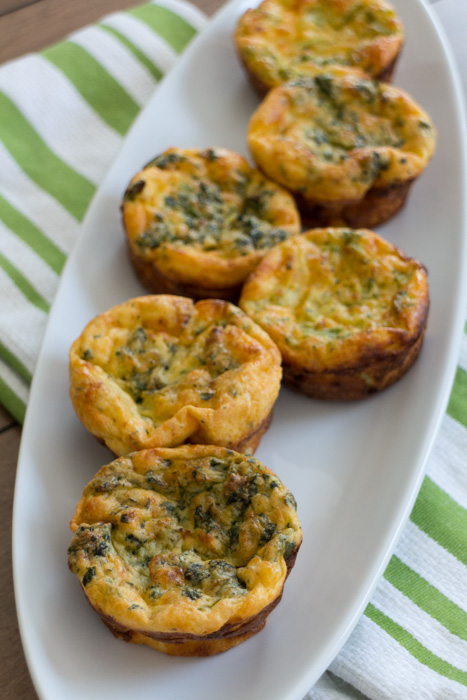 I like to make a batch of these on Sunday so that Matt and I have them for throughout the week. One minute in the microwave and they are good to go for breakfast or a quick snack. Supplement them with a big arugula salad (or some Perfect Buttermilk Waffles!) for a satisfying meal.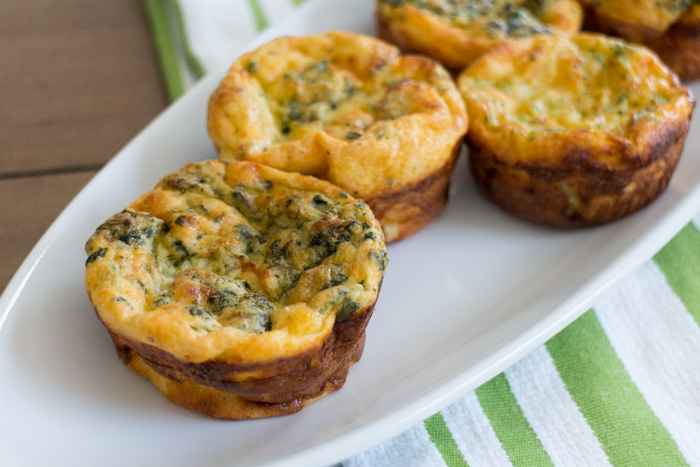 Not a fan of ham, broccoli or cheddar? Simply swap them out for your favorite veggies, meat or cheese. Some other combinations I love are spinach, sun-dried tomatoes and goat cheese and bell peppers, sausage and provolone. I'll even let you in on a little secret: I ran out of broccoli while making these so half of the mini quiches photographed here have spinach instead of broccoli. It's that easy to customize these bad boys! Whip some up this weekend and enjoy!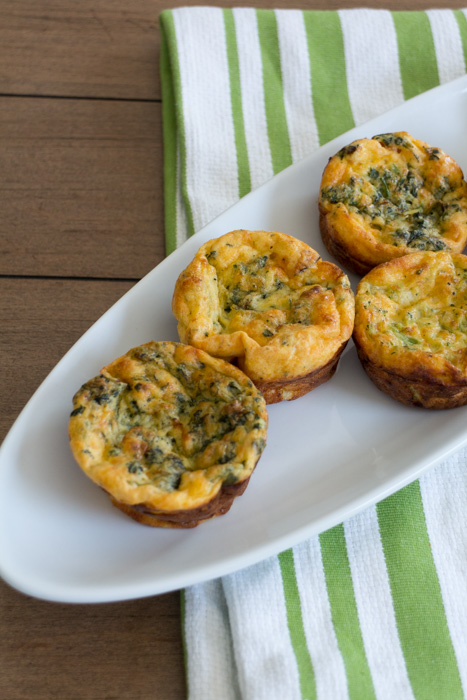 Mini Broccoli, Ham & Cheddar Quiches
Ingredients
4 eggs
1 cup milk, whatever you have in your fridge is fine
½ cup flour
1 tsp baking powder
10 ounces frozen broccoli, thawed, drained and roughly chopped
1 cup shredded cheddar cheese
1 cup diced ham, or 12 slices deli ham, chopped
Directions
Preheat oven to 400 degrees F. Spray a 12-cup muffin pan with nonstick cooking spray and set aside.
In a large bowl whisk together the eggs and milk. Sift in the flour and baking powder, stir to combine.
Add the chopped broccoli, cheese and diced ham. Stir to combine.
Evenly divide into the 12 cups of the muffin pan. Bake for 22-25 minutes or until the edges have browned and a tester inserted into the middle of a muffin comes out clean.
Notes
You can substitute any fillings you would like, just add about 1 cup of veggies, 1 cup of cheese and 1 cup of meat, or another vegetable. If you want to try different flavor combinations in the same batch you can wait to add the fillings until after you have spooned the egg mixture into the muffin cups, then put a tablespoon or two of toppings into each cup and give them a little stir. Just be sure not to overfill!
Recipe slightly adapted from

Moneywise Moms

.