Leftover Turkey Lettuce Wraps with Cranberry Tahini Sauce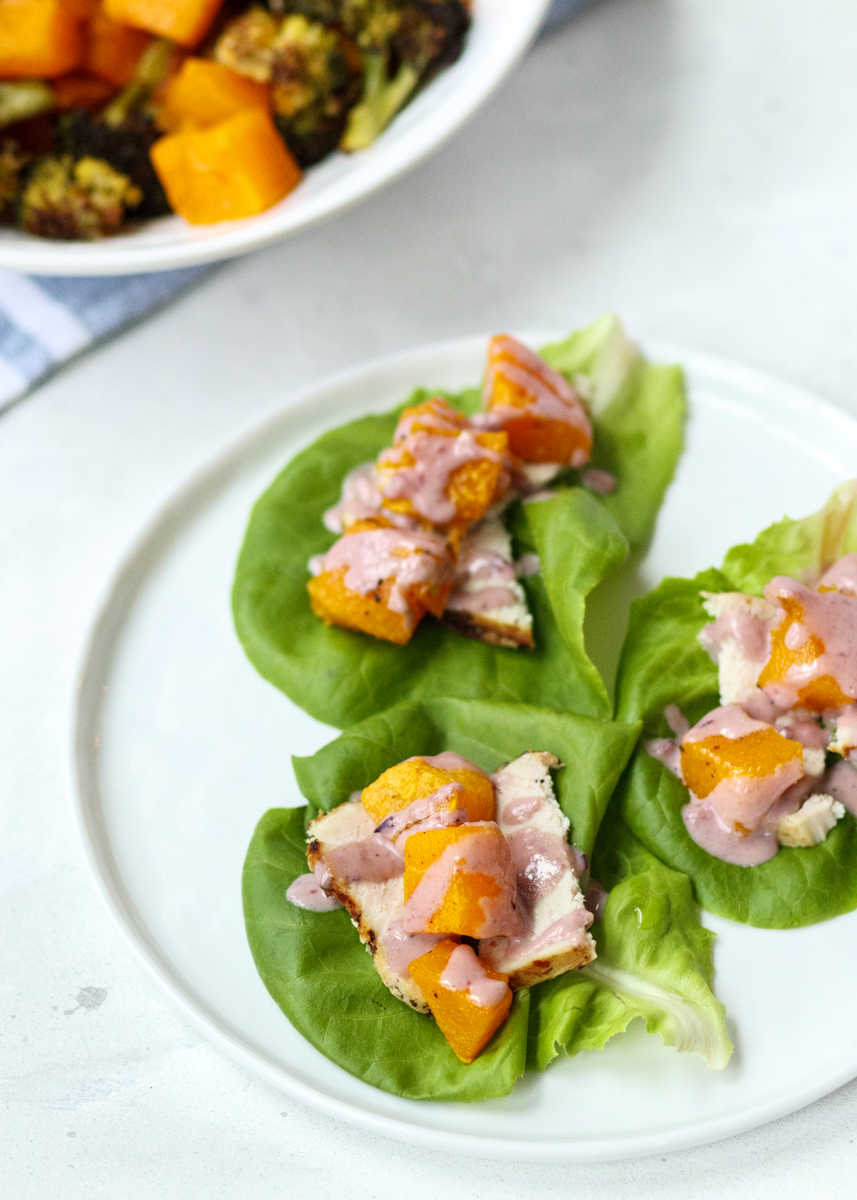 Tomorrow is the big day! Are you sick of Thanksgiving recipe posts yet? I love seeing everyone's Thanksgiving recipes because it gives me inspiration for Christmas meals and cozy dishes to enjoy all winter long. I have a non-holiday recipe queued up for Monday – and you will not want to miss it – and then I'm diving right into Christmas dishes! I would take a longer break, but there's just so many holiday recipes I'm excited to share with you all.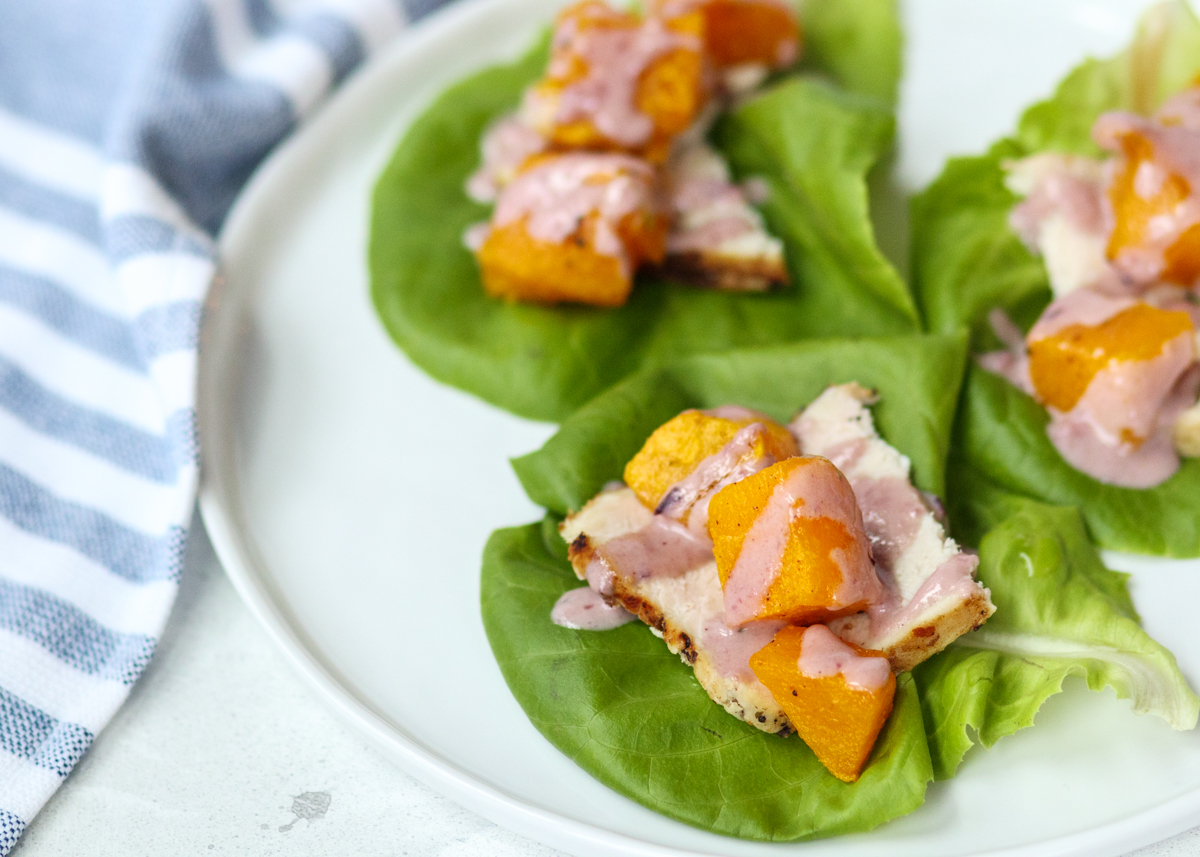 Last week I shared the Leftover Turkey Pull-apart Sliders with a Maple Mayo and Cranberry Barbecue Sauce and today I have another creative way to re-imagine your leftover turkey, cranberry sauce and even your leftover butternut squash! These Leftover Turkey Lettuce Wraps with Cranberry Tahini Sauce are healthy and light, which is perfect after a day filled with eating, eating and more eating!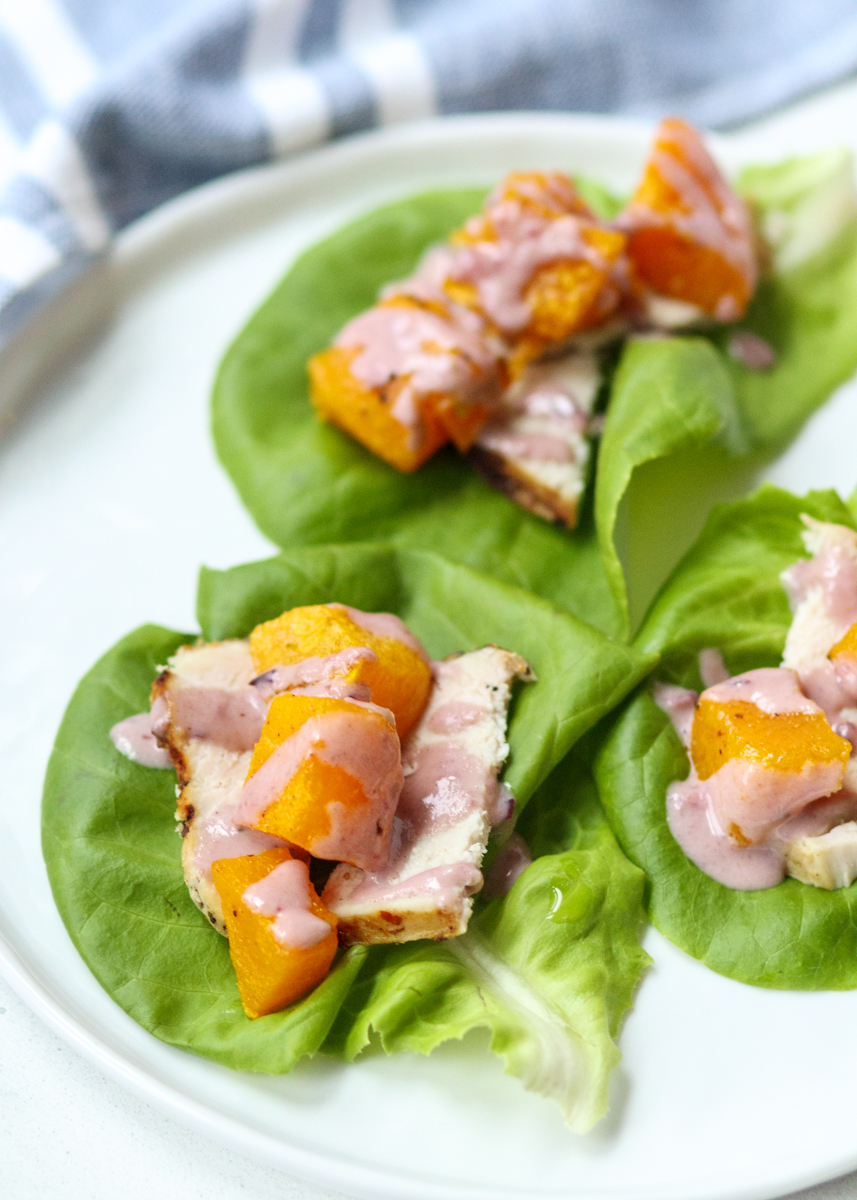 I've used tahini in a few recipes here on Lemon & Mocha. If you aren't familiar with the ingredient, it's ground sesame paste and it's a healthy way to bring rich flavor and nuttiness to a dish. This cranberry tahini sauce was so good that I found myself seeking out things to put it on when we ran out of turkey lettuce wraps. I loved it as a salad dressing and as a dipping sauce for my grilled chicken. While the cranberry tahini sauce has many uses, it's especially delicious when drizzled over tender turkey and sweet roasted butternut squash all wrapped up in a fresh lettuce leaf.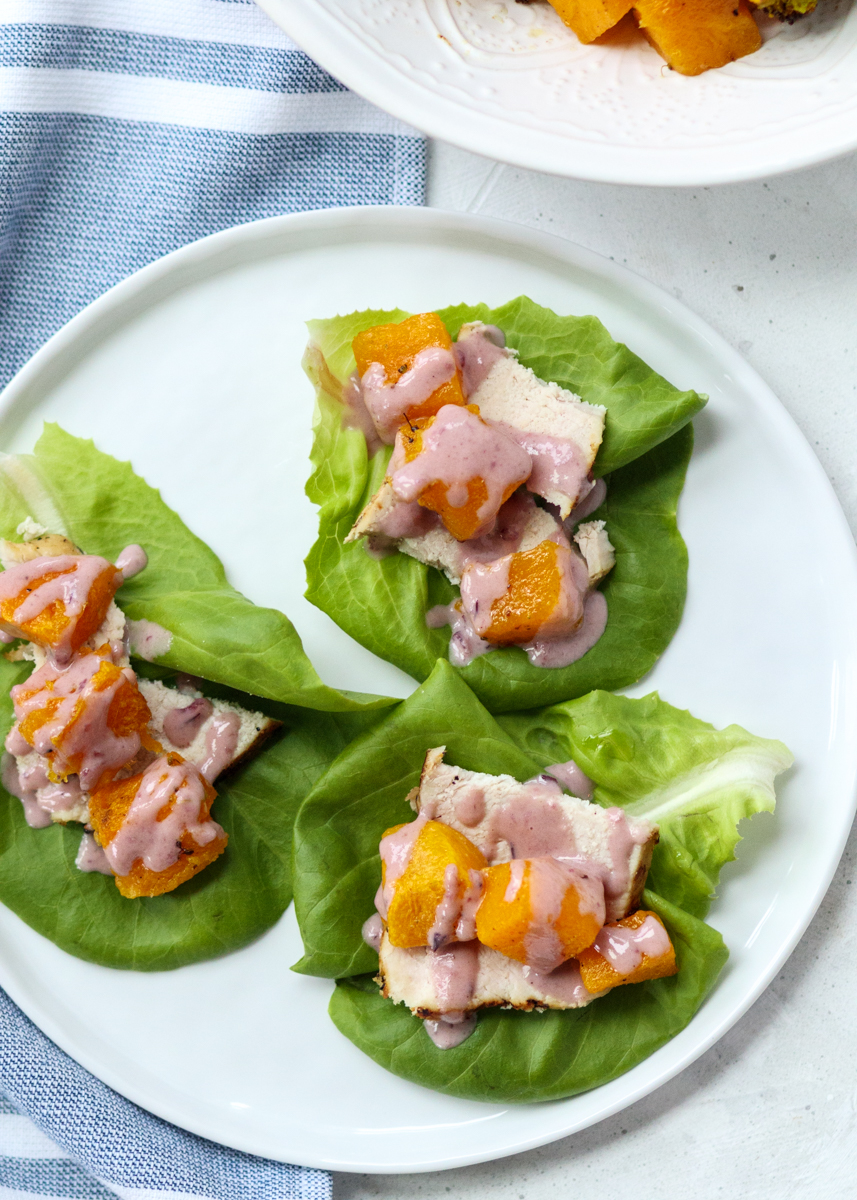 Even though I came up with this dish as a fresh take on leftovers you better believe I'm going to be cooking up some turkey and butternut squash in the next few months so we can have these lettuce wraps for dinner and lunches.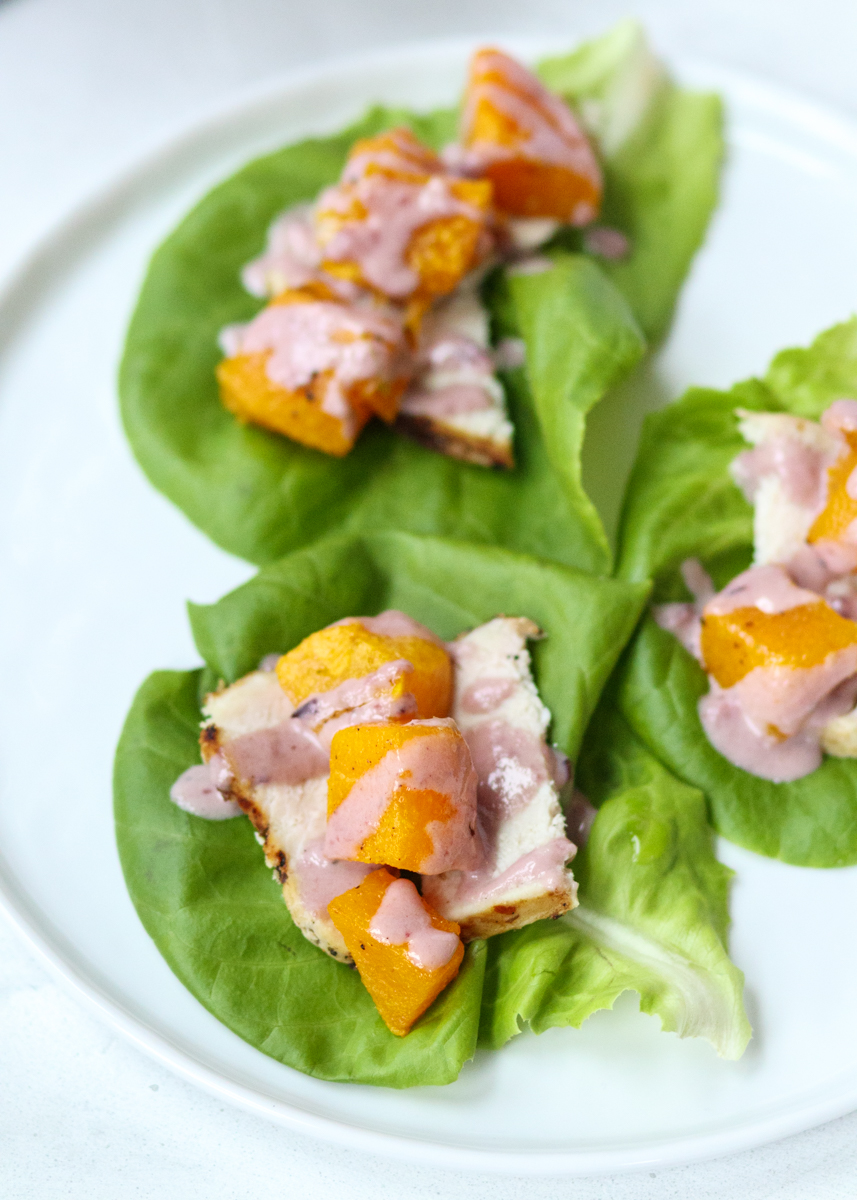 I hope you all enjoy these as much as we did! Happy Thanksgiving!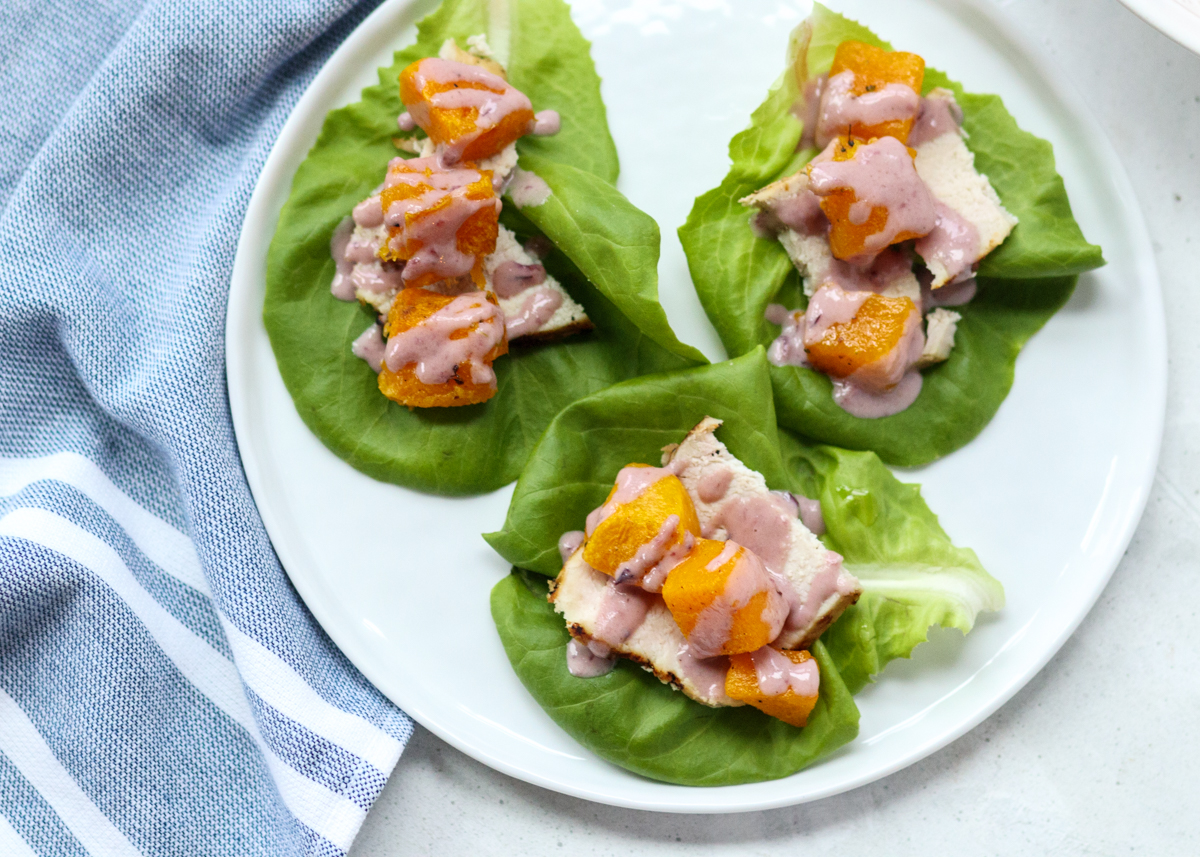 Leftover Turkey Lettuce Wraps with a Cranberry Tahini Sauce
Ingredients
for the dressing
3 tablespoons cranberry sauce
2 tablespoons tahini
1½ tablespoons water
1 teaspoon lemon juice
⅛ teaspoon garlic powder
for the lettuce wraps
12 butter lettuce leaves
Leftover roasted turkey, about 8 ounces
Leftover cooked butternut squash, about 1 cup
Directions
for the dressing
Blend together all the ingredients until smooth.
for the lettuce wraps
Top each lettuce leaf with some turkey and roasted butternut squash then drizzle with the tahini cranberry dressing.