Lemon Garlic Green Beans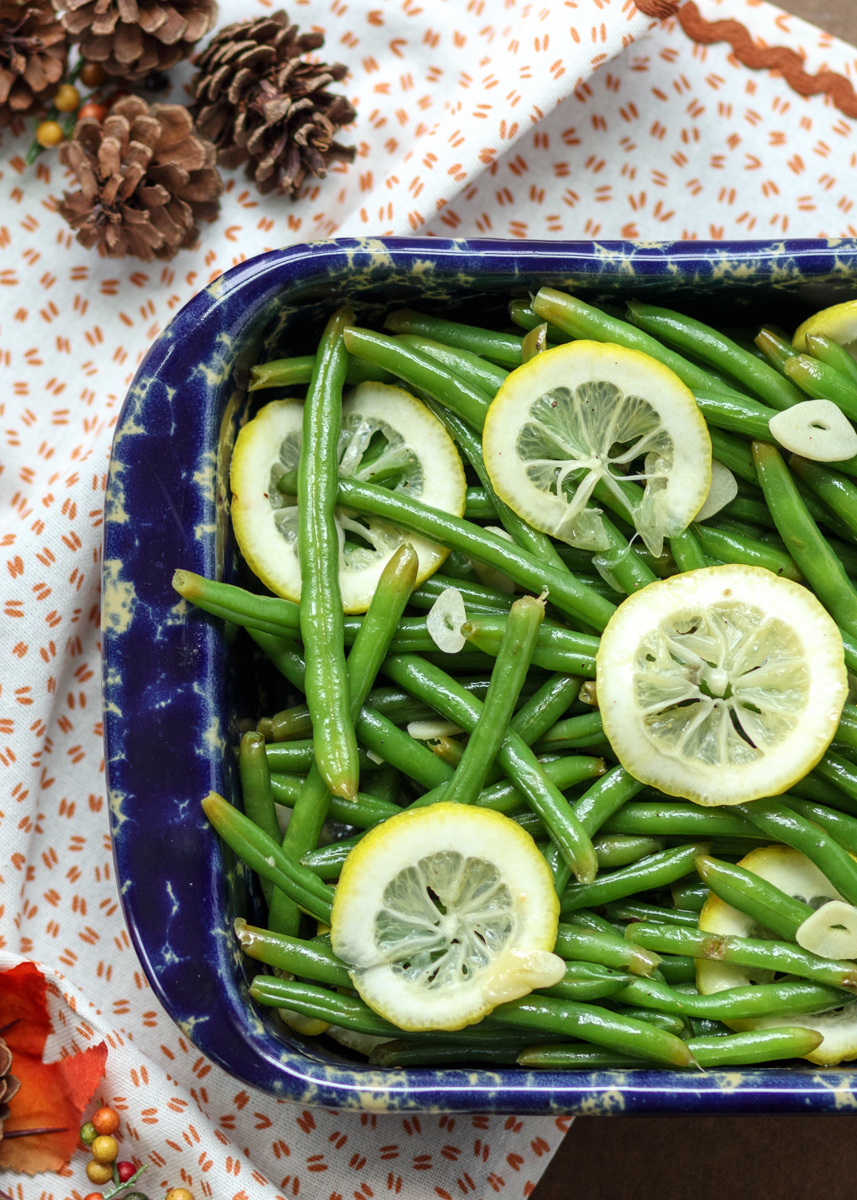 I have one final Thanksgiving recipe to share with you! If you are looking for a quick way to sneak some last minute veggies into your Thanksgiving menu then these Lemon Garlic Green Beans are calling your name! We aren't kidding around with this flavor combination; there's three cloves of garlic and an entire lemon in this dish so the green beans really live up to their name.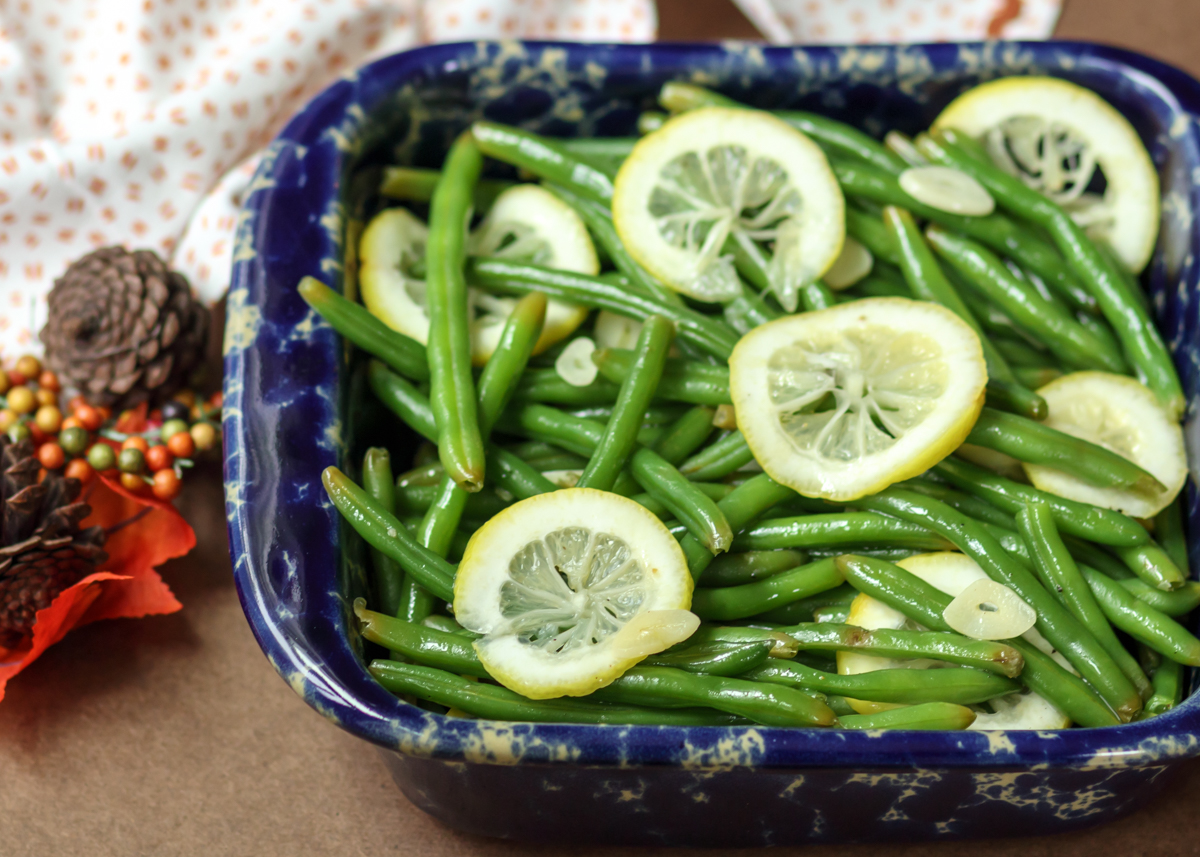 Green beans sauté fairly quickly so I love making them around the holidays so I'm not using oven space. I've made these for Christmas and Easter, as well as regular weeknights when I'm looking for an easy green side dish.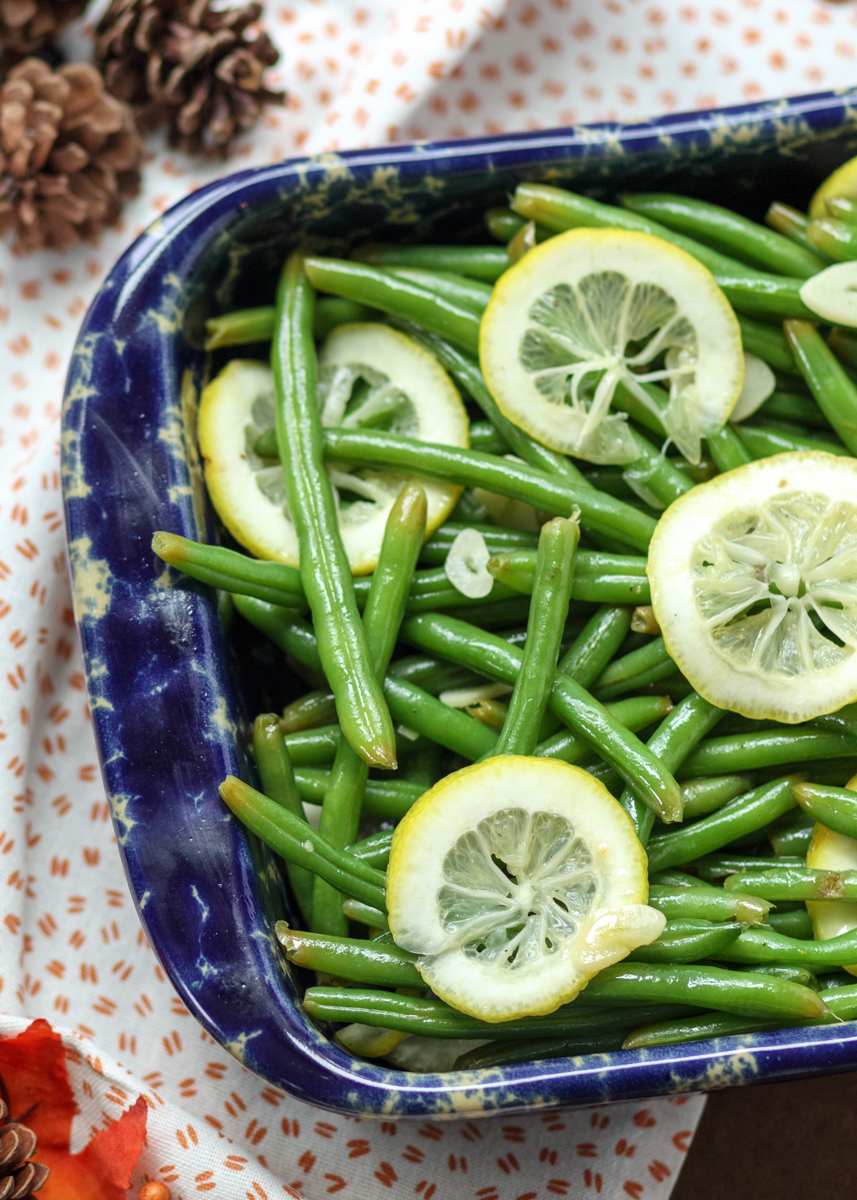 Years ago I shared my French Onion Green Beans, which are really tasty, but these Lemon Garlic Green Beans are extra simple. Sautéed green beans are tender, but not mushy, and these burst with lemon acidity and garlic flavor when you bite into them.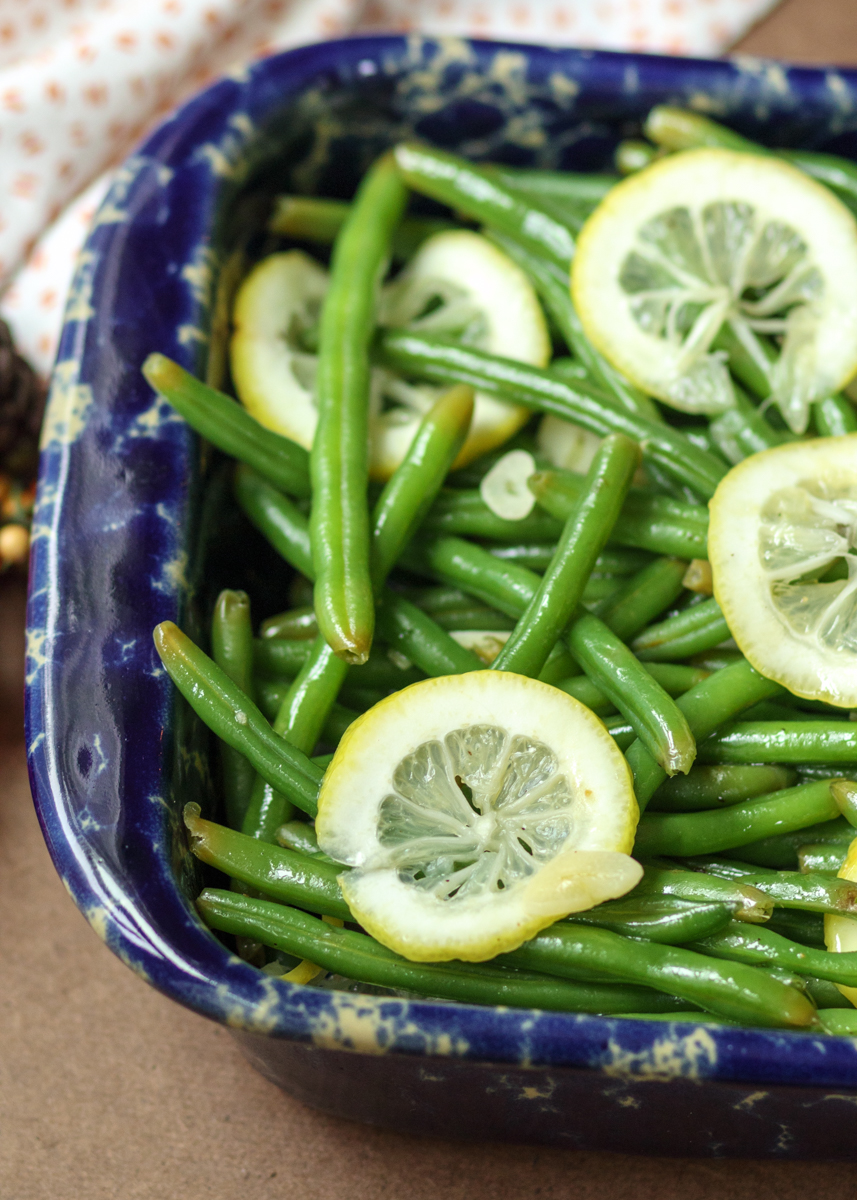 Although I love this dish I'm actually not making it for Thanksgiving this year. That's mostly because I knew I wanted to share these green beans with you months ago, but I just finalized the Thanksgiving menu last week. Below is our menu! It's the first Thanksgiving I've ever hosted and I wanted to keep things light and simple since it's just five of us. I have a bunch of new dishes I'm making and I'm excited to share those recipes with you later.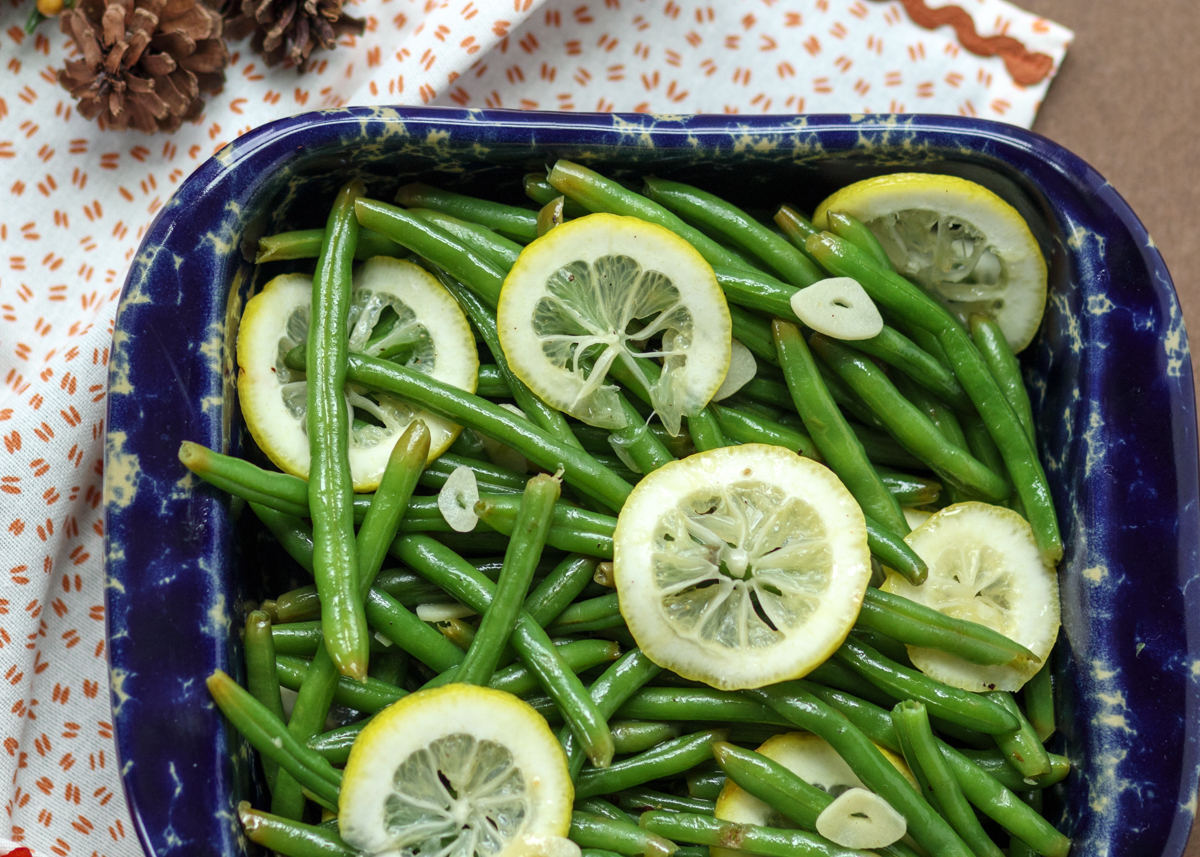 What are you making for Thanksgiving?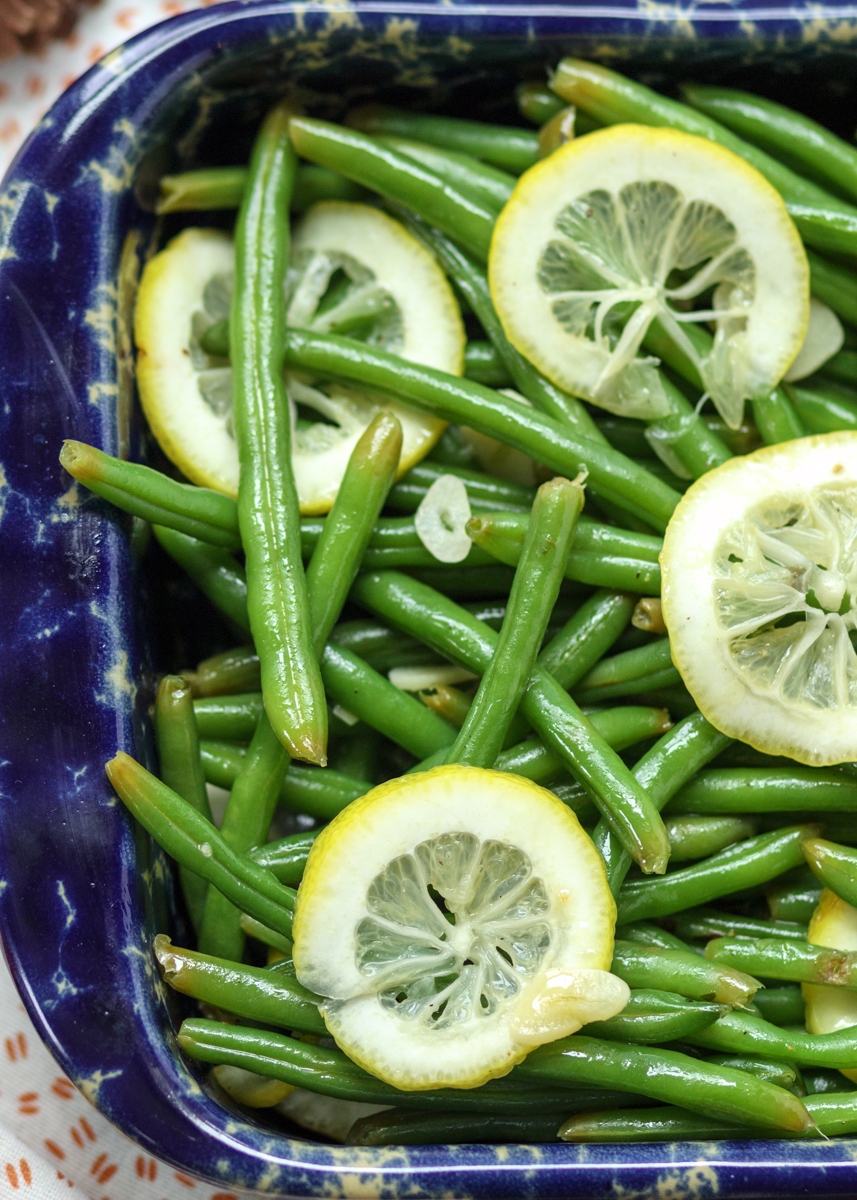 Appetizers
Matt's Mom's antipasto platter
Roasted shrimp cocktail
Main Meal
Fall Spinach and Arugula Salad with Tahini Dressing
Rosemary olive oil bread – love my Breville loaf maker!
Matt's sous vide turkey breast – I'm the only one that prefers dark meat, plus it comes out so amazing and tender in the sous vide immersion circulator
Cranberry apple roasted beet compote
Pan-seared crispy baby potatoes
Matt's Mom's stuffing
Roasted butternut squash
Roasted brussels sprouts with avocado and a honey lime dressing
Dessert
Cherry pie
Apple pie

Lemon Garlic Green Beans
Ingredients
1 pound green beans, trimmed
2 tablespoons olive oil
3 cloves garlic, thinly sliced
1 small lemon, thinly sliced
Salt and pepper
Directions
Blanch the green beans. Do this by boiling the green beans for 5 minutes then plunging them into ice water. Drain the water.
Heat the olive oil in a skillet over medium-high heat. Cook the garlic for 1 minute then add the green beans. Season generously to taste with salt and pepper. When the green beans are hot, add the lemon slices and cook for 1 minute before removing from the heat and serving.
Recipe from

Martha Stewart

.
Some of the links above are affiliate links, which means I may receive a small commission for my referral. This does not affect the retail cost of the item. Thank you for supporting Lemon & Mocha!