Roasted Butternut Squash and Broccoli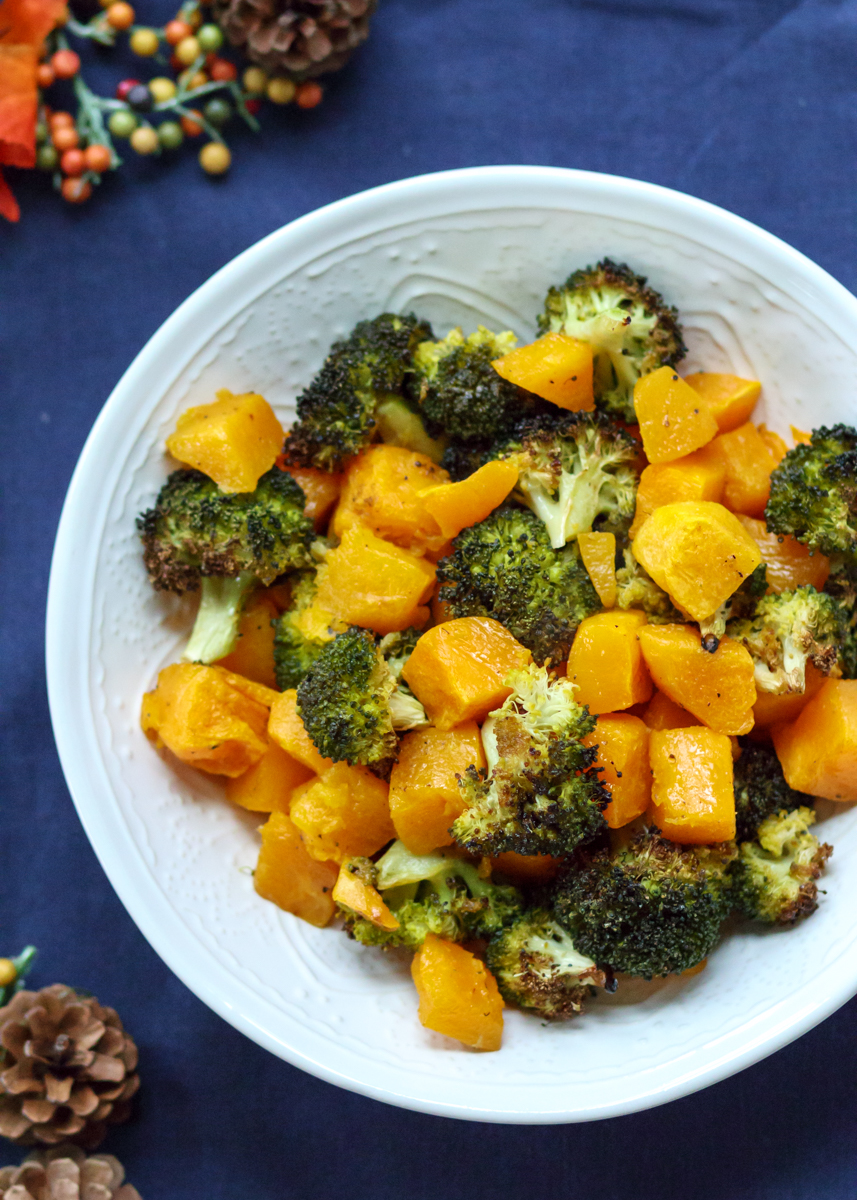 I am all about the veggies this Thanksgiving! There's so many in season vegetables waiting to be made into scrumptious holiday side dishes. Then you can fill up guilt-free and save plenty of room for pie!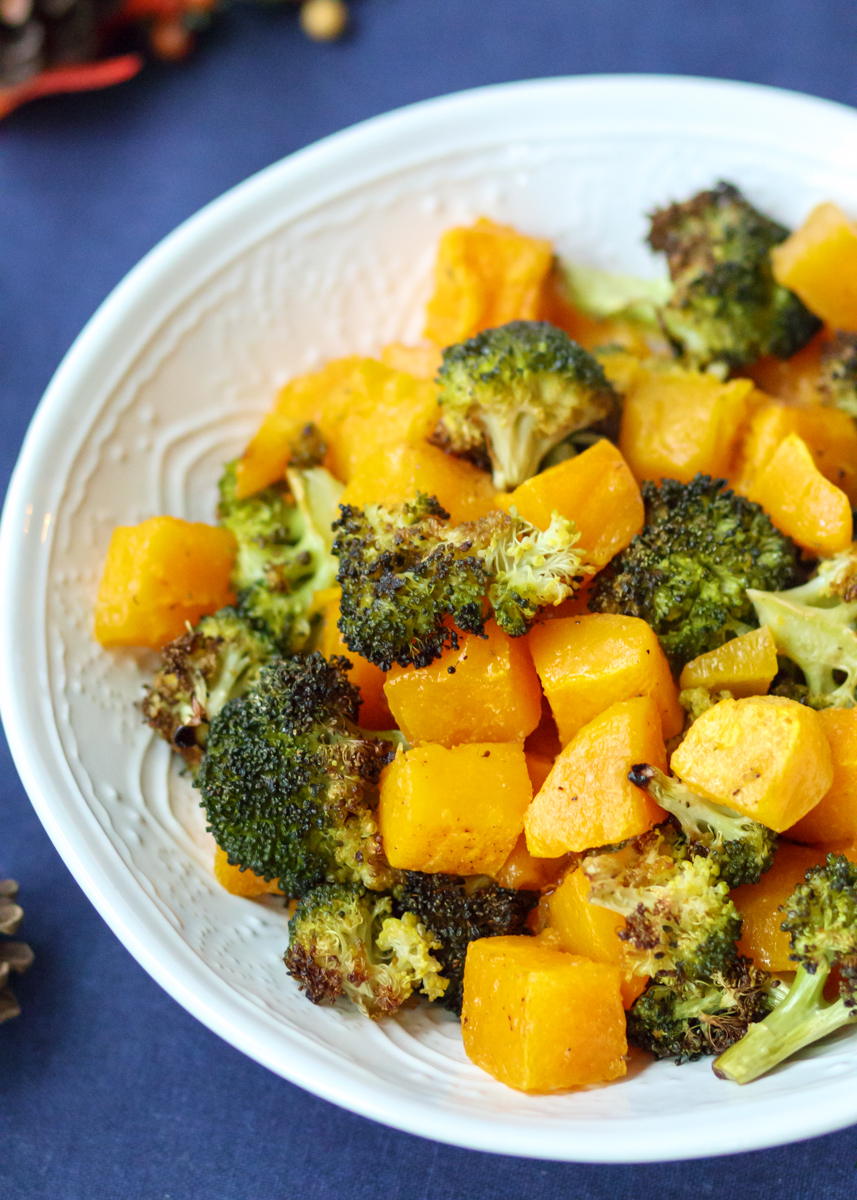 I love brussels sprouts for the holidays, but not everyone likes them and they require a fair amount of prep time. Broccoli could not be easier to prep, which is why it's a weekday go-to at our house, so I figured why not swap it in for the holidays. Usually I steam or steam-sauté broccoli, but when you roast it the broccoli florets get tender and slightly charred.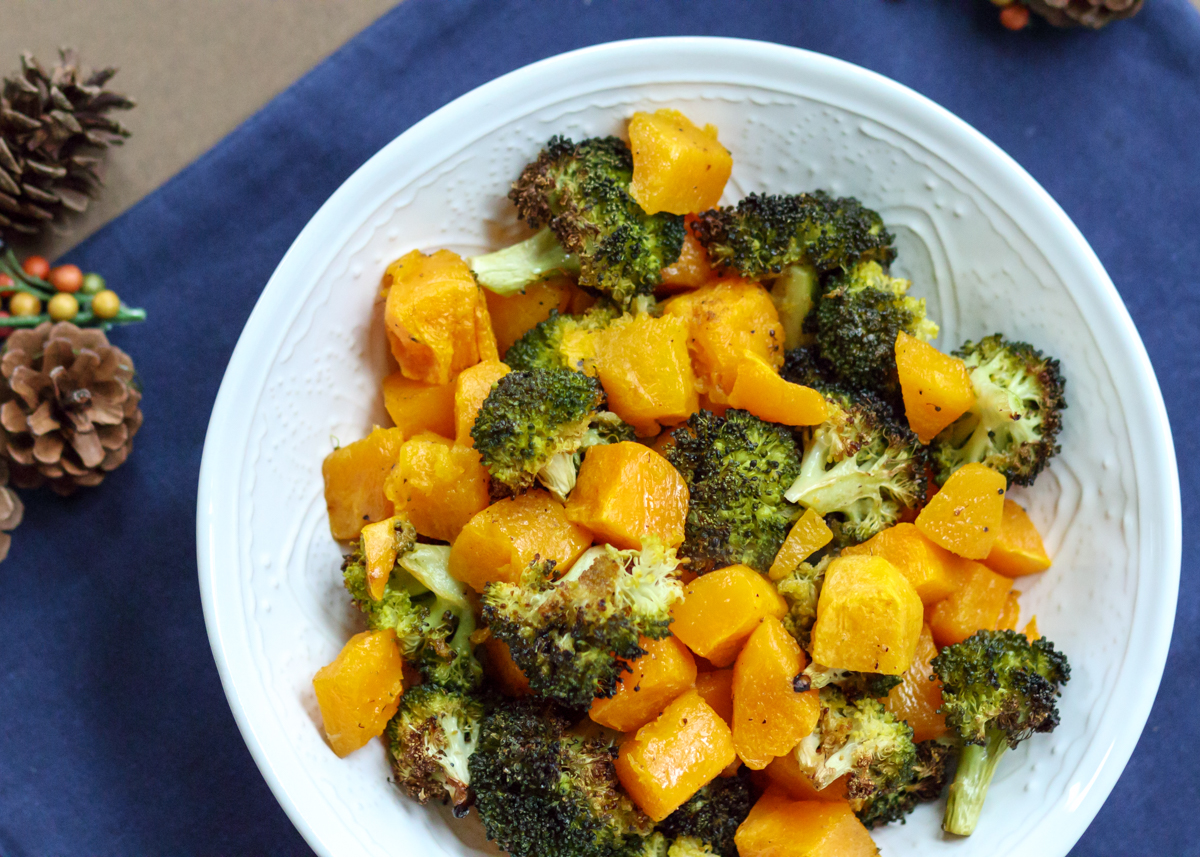 Let's not forget that sweet caramelized butternut squash, though! Butternut squash involves a bit more preparation, but most stores sell halved or diced butternut squash bringing you that much closer to vegetable deliciousness. If I buy the pre-diced butternut squash and the cubes are really big I always cut them down a little smaller to even them out. Once we have everything cut down to size, the broccoli florets and diced butternut squash get tossed in some olive oil, salt, garlic powder, ground cumin and black pepper before being roasted until tender and slightly charred. I love using a little ground cumin because it gives the veggies just a hint of nuttiness and earthiness. And yes, I know we discovered with the Autumn Harvest Chili Stuffed Butternut Squash recipe that butternut squash is technically a fruit, but we're "using it as a vegetable" so let's all just go with it.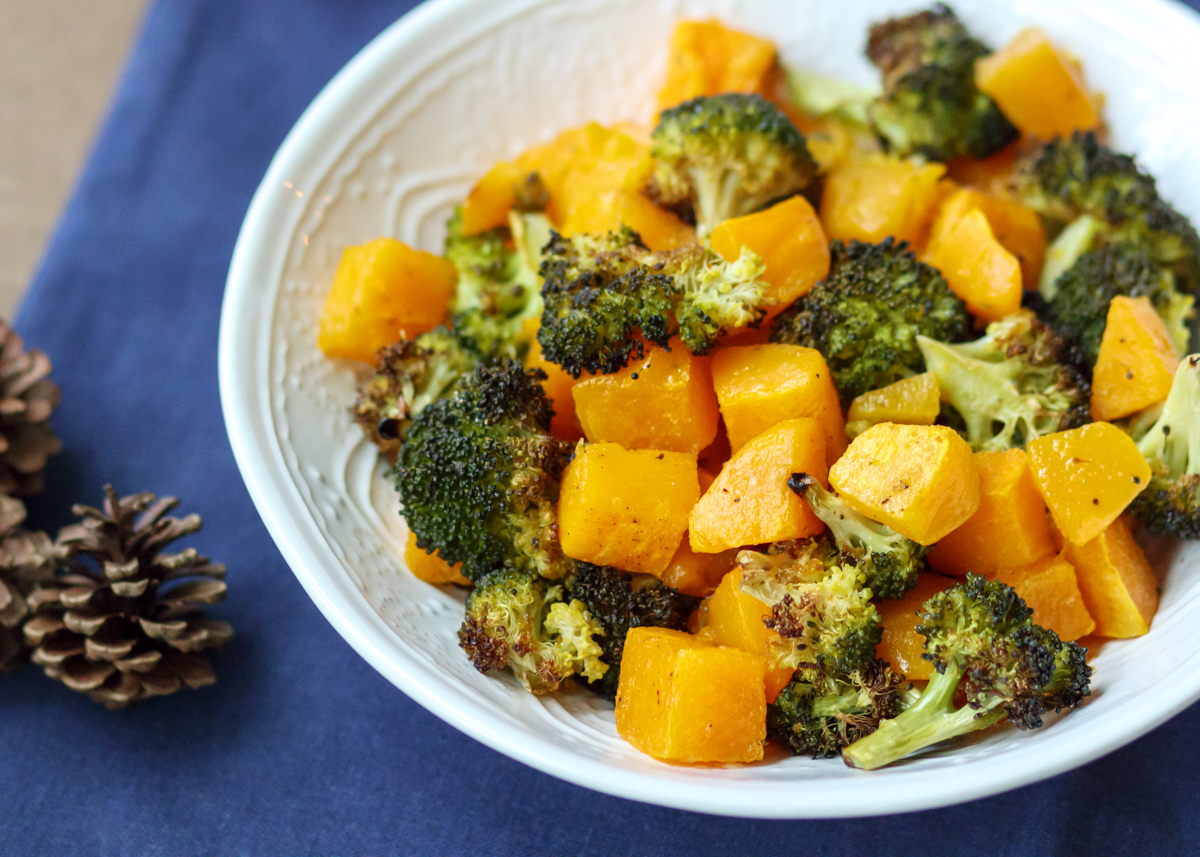 I have another holiday vegetable side dish to share with you next week for even more healthy Thanksgiving inspiration. I know Thanksgiving is next week, but this next one is just as easy, if not easier! What are some of your favorite vegetables to serve (or eat!) for Thanksgiving?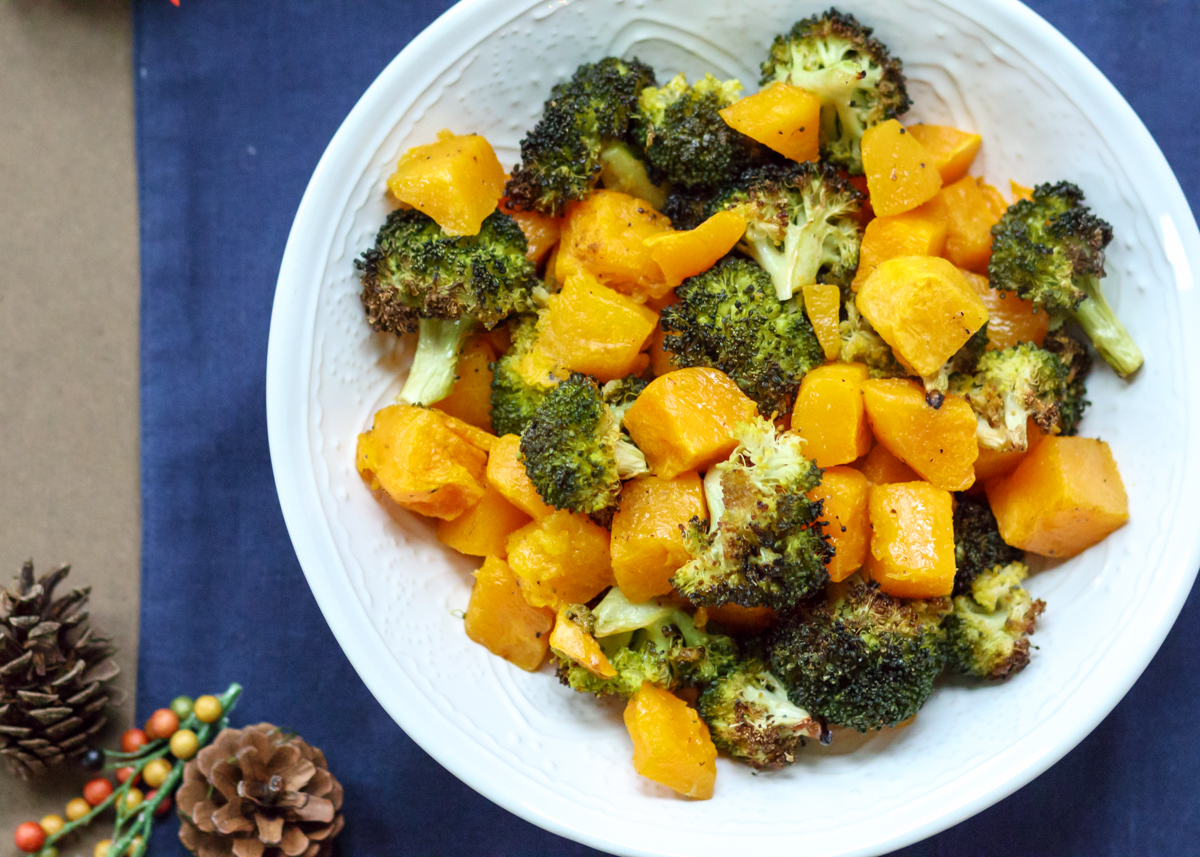 Roasted Butternut Squash and Broccoli
Ingredients
1 head broccoli, cut into florets
4 cups large diced butternut squash, about 20 ounces cut butternut squash
1-2 tablespoons olive oil
¼ teaspoon salt
¼ teaspoon garlic powder
¼ teaspoon ground cumin
Few grounds fresh black pepper
Directions
Preheat the oven to 400 degrees F. Line a large baking sheet with nonstick aluminum foil and set aside.
In a large bowl, toss the broccoli and butternut squash with the olive oil, salt, garlic powder, cumin and some ground black pepper. Spread the broccoli and squash out on the baking sheet and bake for 35-40 minutes, or until tender and slightly charred. Toss once during cooking.