Grapefruit Ricotta Cookies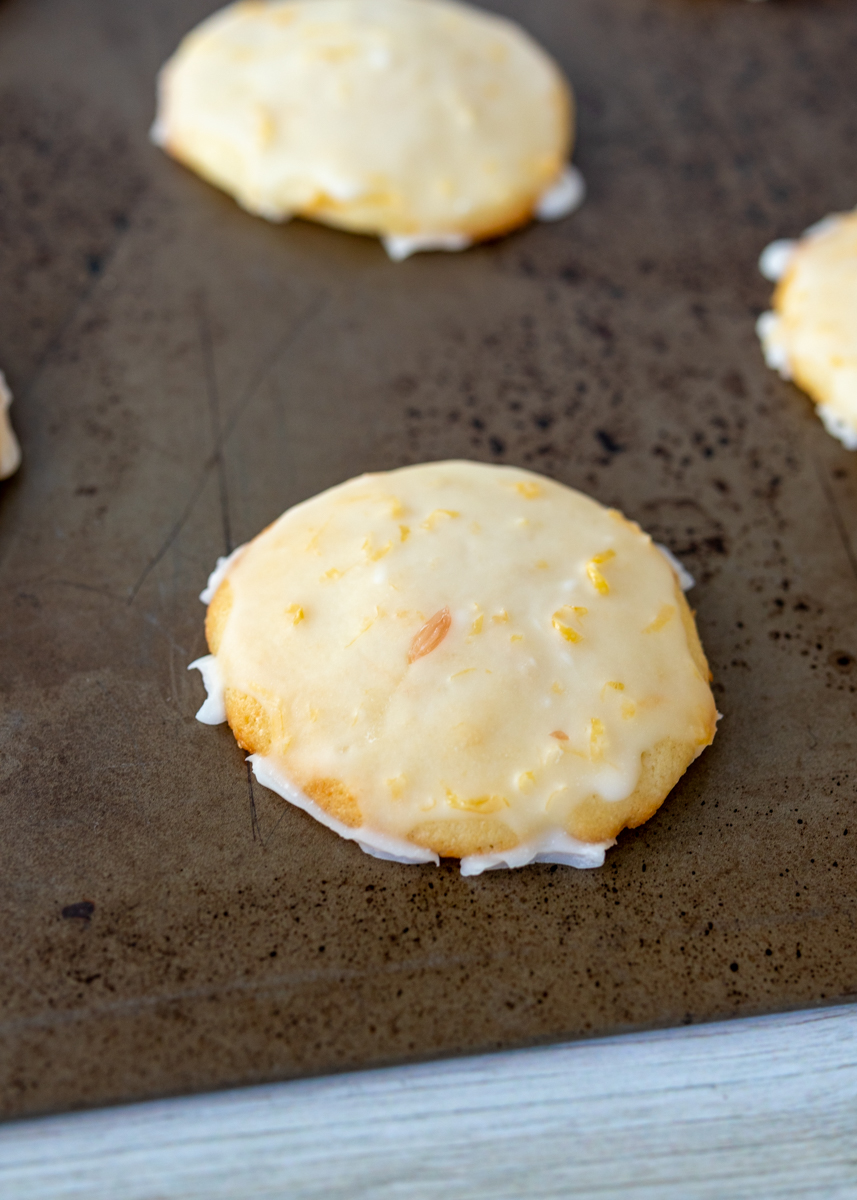 Happy Friday! Here we are with day three of Lemon & Mocha's 12 Days of Cookies! I'm a chocoholic so when I was coming up with the list for the twelve perfect cookies to share this holiday season I consciously tried to incorporate some balance so it wouldn't simply be a weeks-long chocolate overload.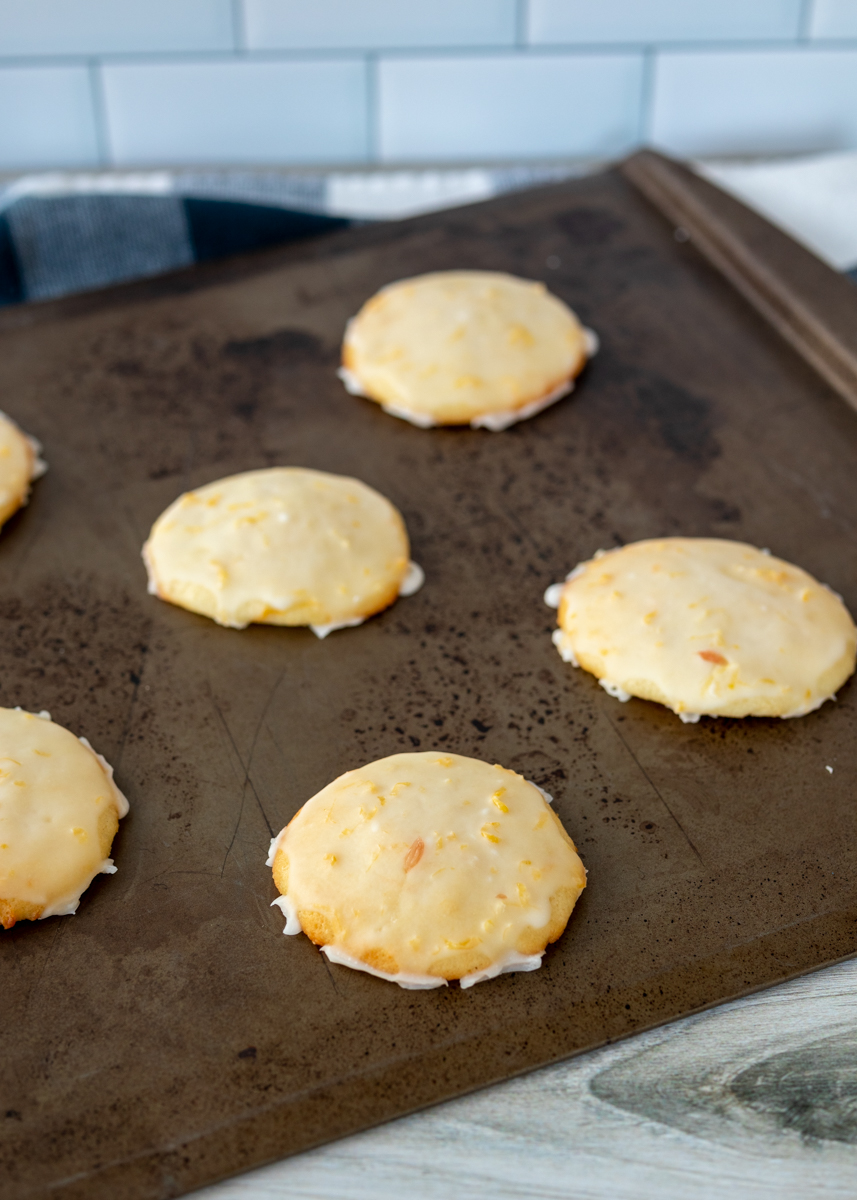 Good thing I'm also a cookie-aholic and don't discriminate with what flavors make a cookie out-of-this-world delicious!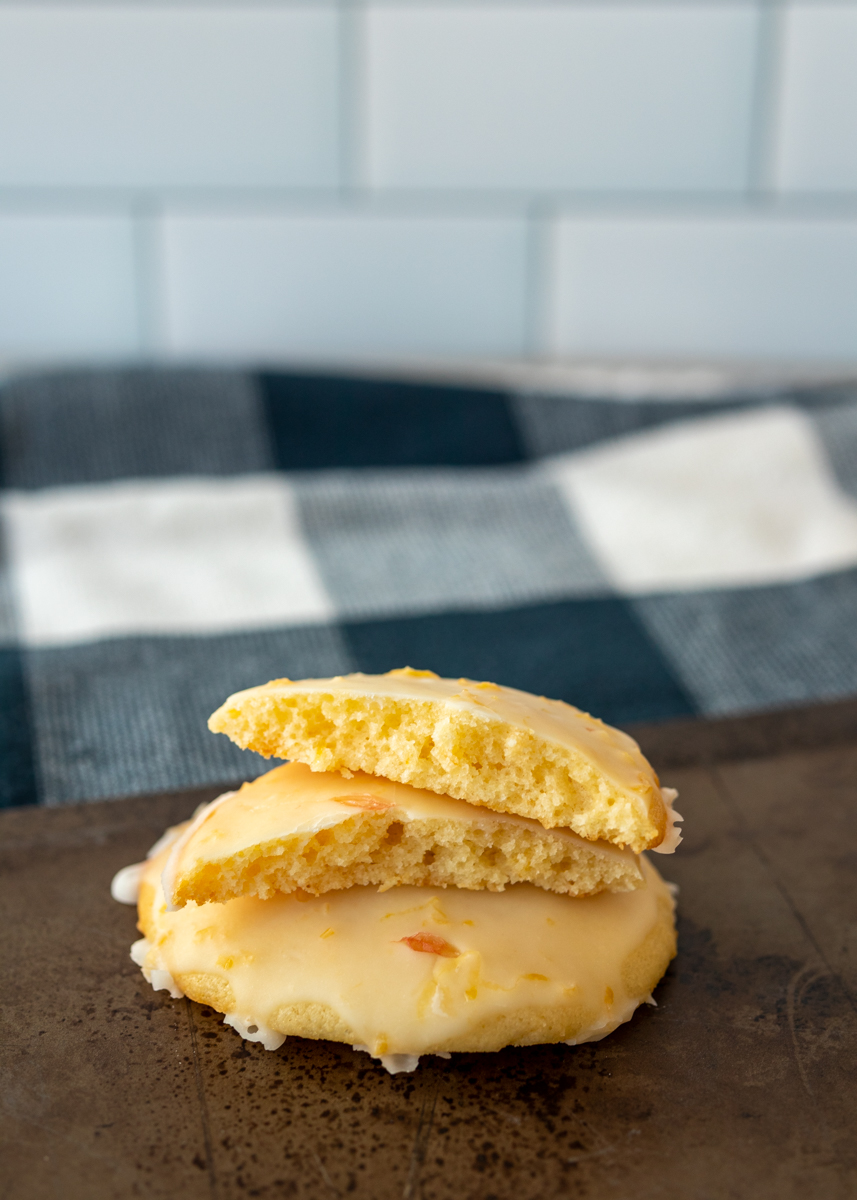 These Grapefruit Ricotta Cookies are light, soft, moist and cakey with grapefruit flavor throughout the cookie and the sweet glaze on top. If the fact that they're called ricotta cookies freaks you out I promise there is no reason to be alarmed. The ricotta doesn't flavor the cookie, it just provides that cake-like texture.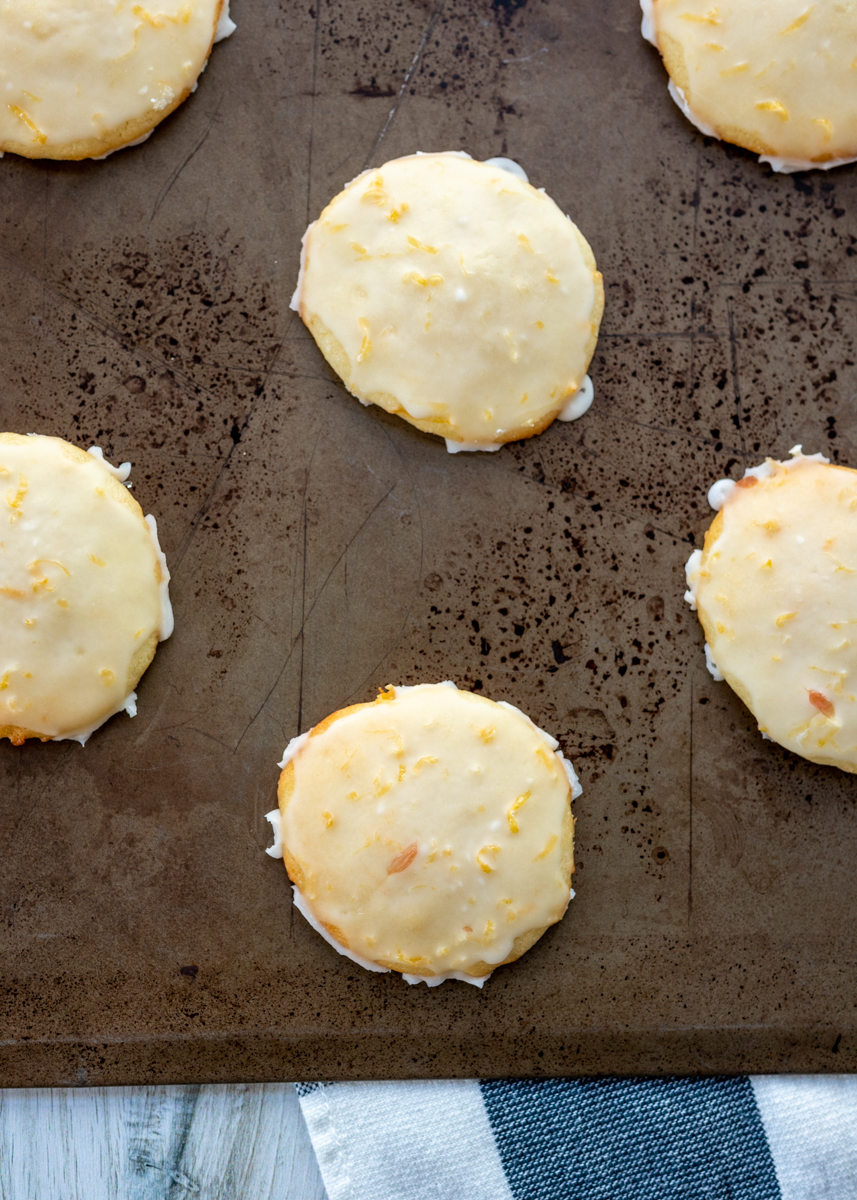 I actually first had ricotta cookies last Christmas. Matt's mom had made some lemon ricotta cookies and I was instantly hooked on the pillowy texture and citrus flavor. They seemed like the perfect light cookie to cut through all the usual, rich heaviness around the holidays so I knew I wanted to incorporate a version into my holiday cookie schedule.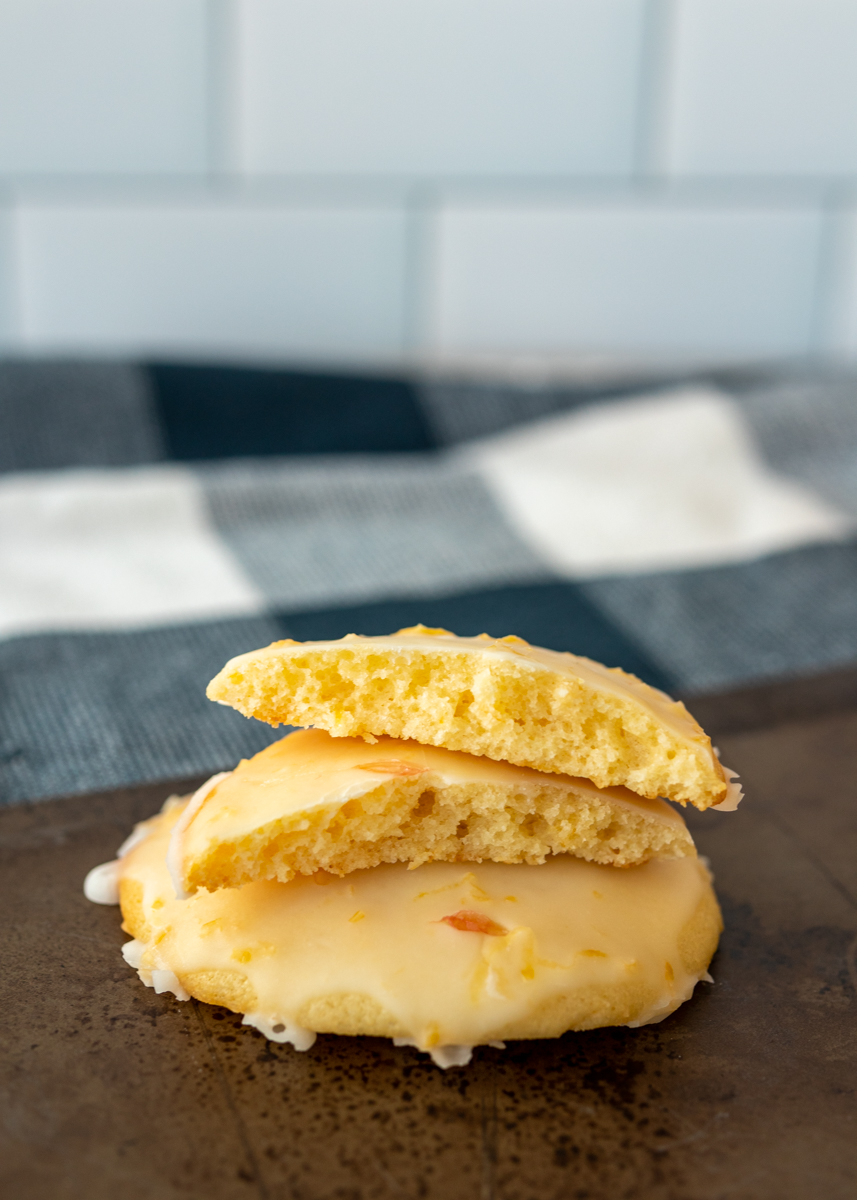 I followed Giada's updated lemon ricotta cookie recipe and swapped in grapefruit zest and juice. The end result was citrus cookie perfection! Enjoy!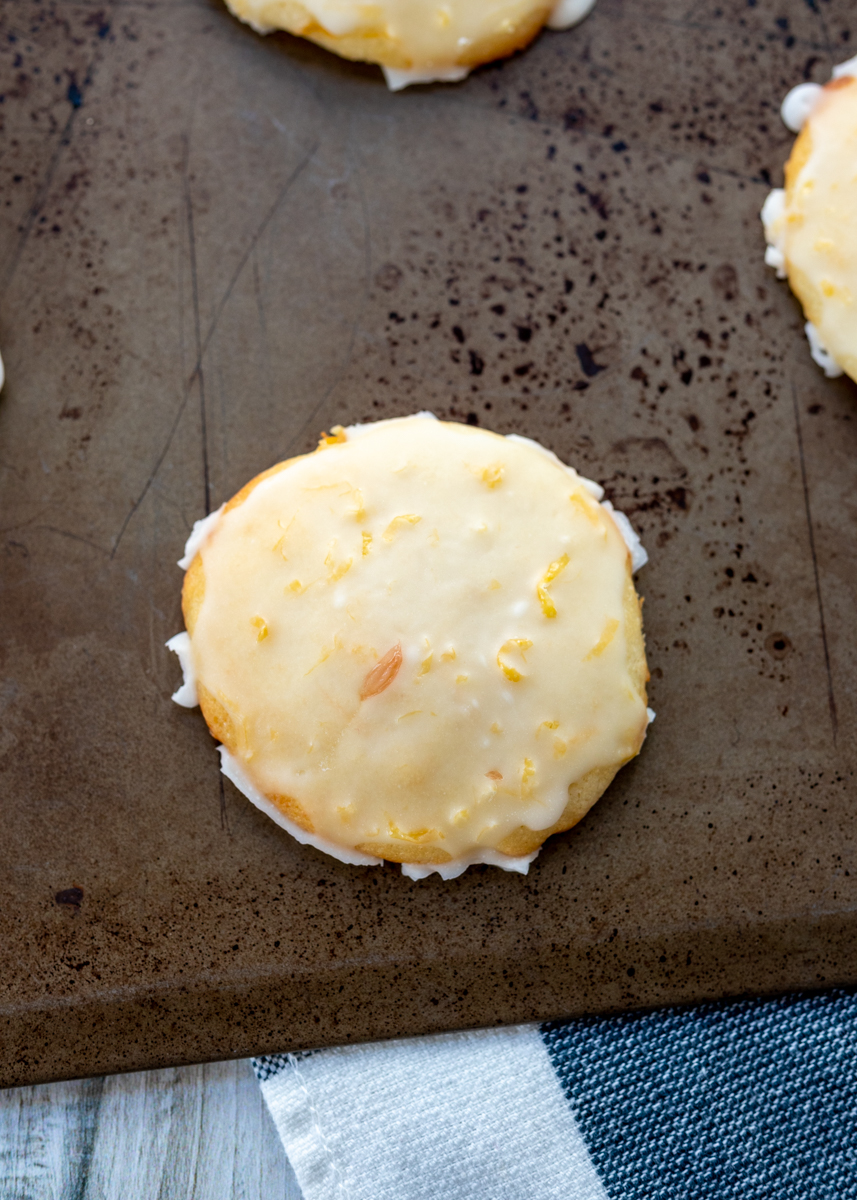 Grapefruit Ricotta Cookies
Ingredients
for the cookies
2½ cups all-purpose flour
1 teaspoon baking powder
1 teaspoon salt
8 tablespoons unsalted butter (1 stick), softened
2 cups granulated sugar
2 large eggs, room temperature
15 ounces whole milk ricotta
3 tablespoons grapefruit juice
Zest from ½ grapefruit
for the glaze
1½ cups confectioners' sugar
3 tablespoons grapefruit juice
Zest from ½ grapefruit
Directions
for the cookies
Sift together the flour, baking powder and salt in a medium bowl. Set aside.
In the bowl of a stand mixer or in a large bowl with a hand mixer, beat together the butter and sugar on medium-high speed until fluffy, about 3 minutes. Add the eggs one at a time, beating on medium speed until combined after each addition. Add the ricotta, grapefruit juice and grapefruit zest. Beat until combined. Add the flour mixture and stir on low until just combined. Cover the bowl with plastic wrap and place in the fridge overnight.
Preheat the oven to 375 degrees F making sure oven racks are in the bottom and top third positions. Line 2 baking sheets with parchment paper. Remove the cookie dough from the fridge and use a medium cookie scoop or spoon to scoop scant 1½ tablespoons of dough onto the cookie sheets. Bake for 13-15 minutes, switching the cookie sheets from top to bottom halfway through. The cookies should still be pale. Let rest on the baking sheet set on a wire cooling rack for 15 minutes then move to the wire cooling rack to cool completely. Repeat for the remaining cookie dough.
for the glaze
In a small bowl, combine the confectioners' sugar, grapefruit juice and grapefruit zest. Spoon about ½ teaspoon of glaze onto each cookie and use the back of the spoon to spread it around. Let the cookies sit at room temperature to harden for 2 hours.
Recipe slightly adapted from

Giadzy

.